Chris Hemsworth Talks About His Family, Future, and Fiery Action Sequel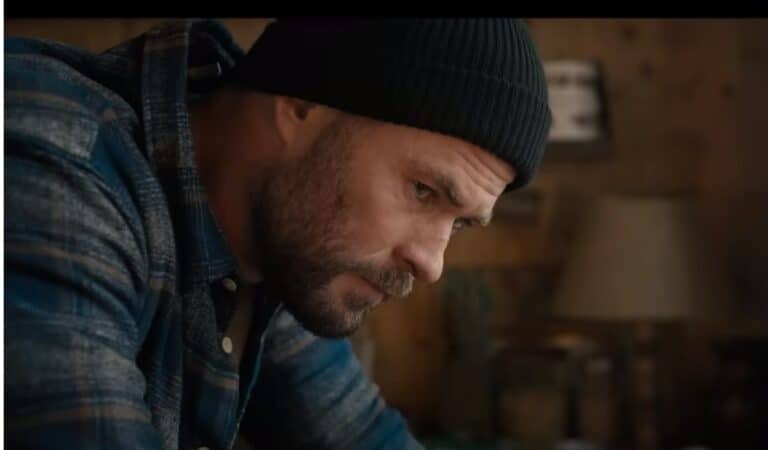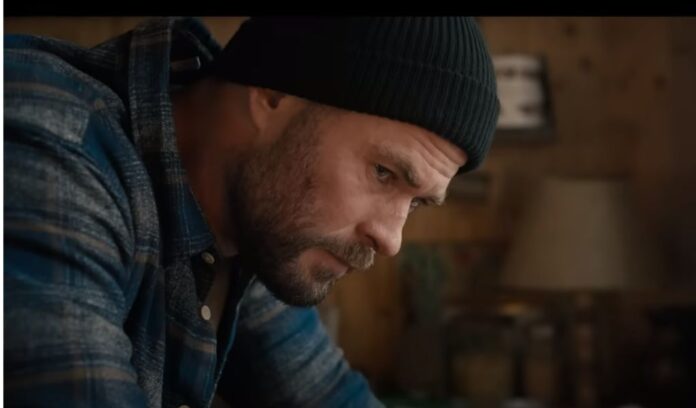 Chris Hemsworth doesn't mind the weather. As a Marvel hero, he knows how to control thunder and lightning. For his most recent film, the action-packed Extraction 2, he also had to deal with snow, wind, and being set on fire (more on that later).
So, in late May on a Los Angeles set, the Australian actor is happy to stand under a rain rig while buckets of water pour down on him. Even when he's wet, he's a pro. He looks at the camera like he has a master's degree in looking hot. But as soon as one of the directors says "cut," Chris Hemsworth breaks into a smile, playing an air guitar and wiping water off his face with his hands. He can't help but try to make everyone on set laugh. At one point, he did a Little Mermaid-style hair flip that even Ariel would be jealous of.
It has helped him do well in his work to be flexible and able to act on the spot: At age 39, Hemsworth is one of Hollywood's most popular actors. He's a leading man with a body like an action figure and a great sense of when to laugh. He has played shady space chiefs (in Star Trek), scary cult leaders (in Bad Times at the El Royale), and dim-witted receptionists (in Ghostbusters). He also played Thor, Marvel's god with golden hair and a hammer, for 12 years. And on June 16, he will be back as mercenary Tyler Rake in the movie Extraction 2, which will be available on Netflix. When the first Extraction came out in 2020, at the start of the pandemic, Netflix said it was their most-watched film premiere ever, with a reported 99 million watchers. This shows that Chris Hemsworth can rule both the box office and the streaming charts.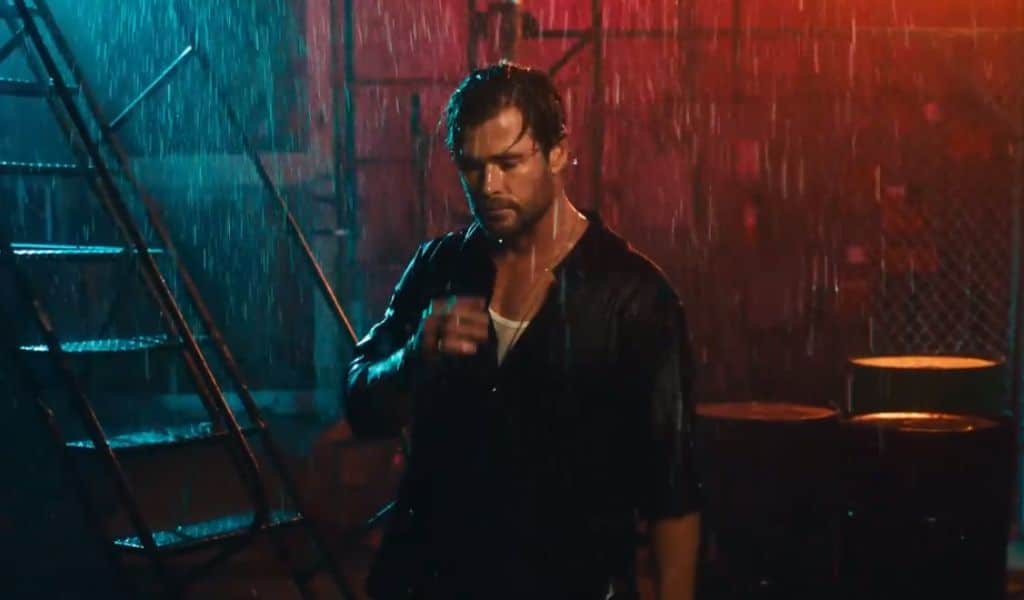 "Some people are just so interesting to watch," says Anthony Russo, who produced both Extraction movies with his brother Joe and directed Hemsworth in several Avengers movies. "Chris Hemsworth is one of the most interesting people to watch."
On screen, Hemsworth is always changing, but off screen, he is still the friendly Australian surfer he was before he became famous. He is always looking for something new. When he went back to do a second extraction, he wanted to push himself physically and emotionally, going deeper into the characters and shooting higher in the action. "I've said this a few times," Hemsworth says as he sits at a picnic table outside the rain room. "But when things become too familiar and too similar to what you've already done, the audience and I seem to tune out."
Action has always appealed to Hemsworth. He and his brothers, Liam, 33, and Luke, 42, watched a lot of Schwarzenegger and Van Damme movies while growing up in Australia. They would then run around their backyard mimicking what they watched on screen while striking each other with sticks.
Hemsworth has virtually spent his entire professional career doing the same thing (but with meticulous choreography and some of the best stunt teams in the industry). He appears to be a no-brainer for an action series like Extraction in many respects. However, the Russos and director Sam Hargrave initially had other suggestions for the role of the moody Tyler Rake, seeking to cast an unconventional action hero in order to cast against type. (In other words, a person who didn't resemble a real, golden god plucked from a comic book.)
However, the Russos and Hargrave (who was serving as stunt coordinator on the Avengers films) discovered that Chris Hemsworth was eager to embark on a major action project, something to test his abilities outside of the Marvel milieu. We laughed as Hargrave recalled, "We kind of looked at each other and were like, 'Yeah, we can let our preconceived views of what we believe we should accomplish with the screenplay go. "One of our actors is looking for a part. It would be silly of us not to take advantage of that.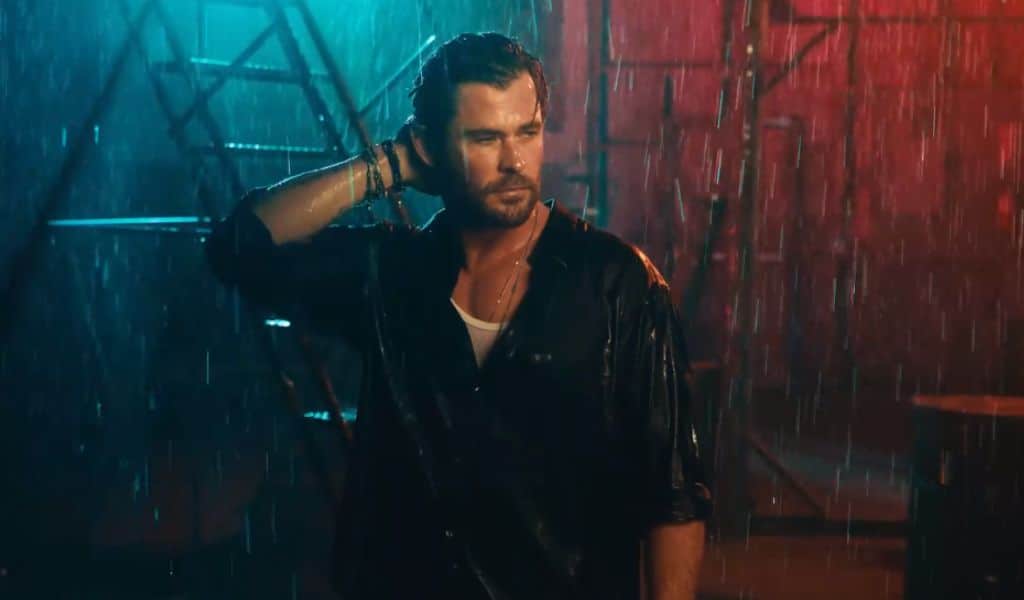 Hemsworth and Hargrave first met on the set of 2012's Avengers, and they have been friends for more than ten years. (Hargrave served as Captain America's stand-in, and he recalls that early on, Hemsworth invited him and other stunt actors over for a barbecue to get to know one another.) Although Hargrave's previous work as a stunt coordinator, second unit director, and performer on movies like Captain America: Civil War, Atomic Blonde, and the Hunger Games trilogy, Extraction would be his first time in the director's chair. Together, the performer and the director sought to push the boundaries of in-camera action, which required Hemsworth, who was already physically fit, to train even harder than usual.
In the first movie, Tyler saved the son of an Indian criminal boss by chasing bad guys through Bangladesh and hurling them from balconies. The action is increased even more in the sequel. Tyler must fight his way back to health after nearly passing away in the previous movie before taking on a new case: rescuing a Georgian family from a harsh prison. Hemsworth battles legions of stuntmen on that assignment, which takes him across all of Europe. Hemsworth explains, "In our movie, we're on a moving train," because he wanted to include as much realistic action as he could. "There are a million different factors and things that can go wrong. There is an actual helicopter flying backwards in front of the railway, 20 feet away from me. Because it's real, you're on the edge of your seat.
A "oner," or a lengthy, uninterrupted sequence shown in a single take, is one of the movie's most astounding scenes. Tyler was followed for a 12-minute oner in the first movie as he raced through congested streets and ran across roofs. In Extraction 2, the running time increases to a stunning 21 minutes, spanning a prison break, a fight in a wintry jail yard, a daring vehicle pursuit, and an exciting train scenario (with a real helicopter landing on a train).
Hemsworth has played Thor for more than a decade, so he knows how to set up fight scenes. "Because I can shoot it piece by piece, I can go to a set in the morning, practice a traditional action scene, and then shoot it that afternoon," he says. But the show had to be written and timed to the second, so it took three months to get ready and plan.
"It's not an easy movie," Anthony Russo says. "This isn't a movie where you show up and stay at the Four Seasons and act out a few scenes on a stage set. Your hands are going to get dirty. You will get beaten up. The conditions are very difficult. So you have to give it your all. And Chris is fully on board."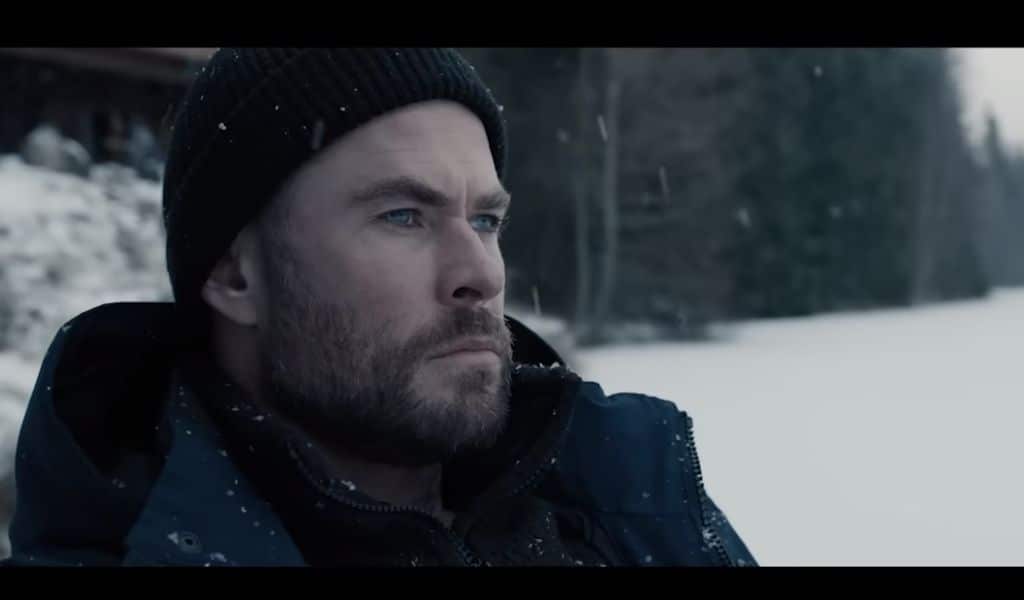 Tyler gets stuck in the middle of a prison riot at one point. Just for that scene, more than 400 action people had to work in Prague overnight in 10 degree weather. Hemsworth says it was one of the hardest shoots he's ever been on, not just because it was cold but also because he put so much pressure on himself. "People are on fire and things are going boom," he says. "If you miss a step or a punch, everyone on the set has to start over." "You aren't the only one going through it. You're making everyone start all over again."
When Hemsworth says, "People are on fire," he is also talking about himself. During the jail fight, Tyler gets set on fire by a stray Molotov cocktail. He has to scramble to put out the fire while also avoiding punches and other makeshift weapons. Yes, those were real flames, and yes, Hemsworth did the trick himself.
"At first, I thought it was a good idea because it was so cold," he says with a straight face. "But, as you know, fire can be painful."
Hemsworth wore a flame-resistant jacket that was covered with a thick, flammable liquid so that he could do the trick. But the jacket doesn't work as well the longer a fire burns, so Hemsworth had to carefully time each fire in his thoughts. If the fire went on for more than 10 or 15 seconds, or if his arm got too hot, he had to put out the flames with his hands.
Hargrave thinks that they set Hemsworth on fire a total of six or seven times. Even though there were many safety steps in place, the director still worried about what could go wrong, especially as his star rose. Hargrave says, "We checked the weather reports to make sure it wouldn't get windy all of a sudden." "That's Chris Hemsworth if a gust of wind comes up and blows that fire back into his face! "That's a face that a lot of people really like!"
Hemsworth said he was getting ready for a tour where he would fly all over the world to promote Extraction 2. It's been a while since his last big business trip: Last year, after Thor: Love and Thunder came out and Extraction 2 was finished, "I decided to take some time off because I was exhausted and I wanted to be home with my family," says the actor, who lives in Australia with his wife, actress Elsa Pataky, and their three children, daughter India, 11, and twin sons Sasha and Tristan, 9. At the same time, it was reported that while Hemsworth was shooting his National Geographic docuseries Limitless, he found out that he has a gene that makes him more likely to get Alzheimer's in the future.
"It was interesting that those two headlines came out at the same time because I was taking time off because my genes made me more likely to get Alzheimer's," says Hemsworth of the coincidence. But the realization had nothing to do with his holiday. He says, "That experience and that show [Limitless] made me go, 'Oh wow, none of us are invincible.'" It throws you right into the present. You start to think about bigger things, and you think, "I need to slow down and enjoy this moment right now instead of letting the years fly by." It was a good thing in that way, but it was made to sound like I might have to quit my job because of it. Which is just not true."
Still, he's had a good time. On weekdays, he tries to get the kids to school, which he says is "a battle" because they are "kind of like me." He says with a laugh, "They love sports and they love art." "But math, science, and other things like that aren't always things they are very interested in." Until it's time to pick up the kids, he'll go to the gym, surf, and read texts during the day. "And then," he says, shaking his head a little, "the chaos begins."
He's glad for the break, but he's ready to get back to work. "It all comes down to balance. I saw how healing and recharging that time can be, but I also saw how much I need a way to let off steam. Hemsworth says, "I need to be building something or making something." "As fun as it sounds to hang out on the beach all day at first, it quickly gets… I don't want to say that it is boring, but it is too common. I like how things happen on their own. I like to be surprised. I like being pushed."
Is hard and busy. Next, Hemsworth joins a different action series. He and Anya Taylor-Joy will be in Furiosa, the long-awaited sequel to Mad Max: Fury Road, which came out in 2015. "It's huge and otherworldly and everything you'd expect from the Mad Max world," says Hemsworth, who loved the Furiosa story and jumped at the chance to work with fellow Aussie Miller, even though he had trouble playing the film's villain. "I wasn't sure what I was going to do," he said. "As I got closer to the gun, it started to scare me. Then, all of a sudden, I got it, and it was one of the best things that has ever happened to me."
What will happen to him as Thor? Hemsworth stops because he knows that anything he says will be front page news on every geek blog on the internet. "I have to be careful with how I say that because I don't know what will happen next," he says. "There are always talks, such as with Extraction. People talk about ideas before anything is set in stone. But I don't know for sure."
If he does pick up the hammer again, it will be the 10th time in 12 years that he has played the role on screen. Thor is the only Marvel figure who has already had four solo movies, not to mention the many Avengers movies. He enjoys playing the Asgardian hero, but he doesn't want the next part, if there is one, to be "Thor's Greatest Hits."
He says, "I don't want to keep doing it until people are so tired of it that they roll their eyes when I come on screen as that character." "It's great if people want to see it and if it's something we think is exciting and fun. I've loved getting to play that role in different ways. I don't know the answer yet, but I'd love to try to figure out how we can do that again and keep it a little unexpected."
About Extraction, he feels the same way. In this second movie, he tried to get to the bottom of Tyler Rake's mind by focusing on both his physical and mental states. He's also already thinking about where Tyler could go next. "The third one, which we plan to do if we're lucky enough to do it, will be completely different," Hemsworth teases. He is one of the few stars who has started franchises both in theaters and on streaming services. When asked about the never-ending war between the two, he takes a neutral stance.
"Streaming has made it possible to make so many more movies," he says. "It's getting harder to get people to go to the movies because there are so many other media and activities available to them. So I'm glad that the bigger movies can still do that and keep the story moving. But I'm also happy for streaming platforms that make it possible for people to watch movies at home that they might not watch in a theater.
Hemsworth says that there's room for both, but he also says that when it comes to big, action-packed movies like Extraction, he loves soft seats and popcorn. "I'd be lying if I said I didn't wish this was also in theaters, because I think it works so well on a big screen and big sound system," he admits. "But I'm glad we were able to make this movie. We might not have had the chance if it had come out in theaters."
Anthony Russo says, "Chris is a very talented producer with many skills." "He is not just telling stories like an actor. He is thinking about what can be done with movies and stories in general. He is thinking about the movie in the most general way possible, not just from the point of view of his role.
Hemsworth says that he is more picky about the jobs he takes on now, especially as his kids get older. He says, "My kids are in school, and they're at an age where it's not as easy for them to pick up and move halfway around the world." He also tries to work with as many interesting directors as possible because he wants to learn as much as he can. Miller is a great example of this. And he'd like to do a play set in the present. Maybe a story about love. (Hollywood, make it happen!) He says, "I've done a lot of gritty action and fantastical looks." "It would be nice to be a little… cleaner? Not have blood, dust, and dirt all over you and be shot at. I'm tired of getting hit."
He stops, then smiles. "But wait, you'll send me a bunch of things that go against what I just said, and that's where I'll go." He gives a shrug. "The gods will decide what will happen." He knows a few things about those, which is good.
Subscribe to Our Latest Newsletter
To Read Our Exclusive Content, Sign up Now.
$5/Monthly, $50/Yearly