Must-Have Car Accessories in Australia to Elevate Your Driving Experience!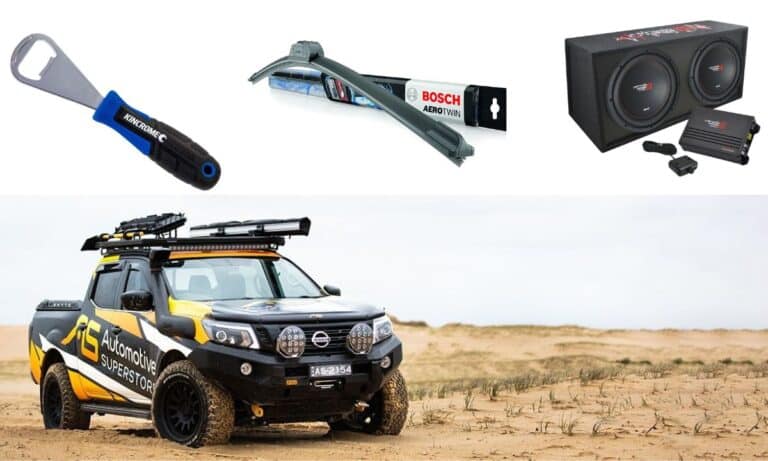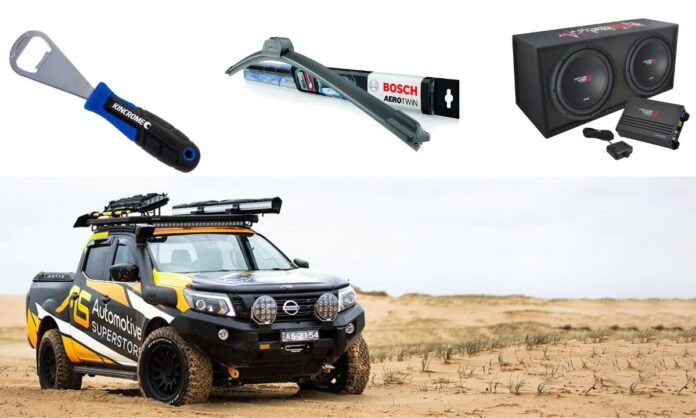 When enhancing your driving experience, having the right car accessories can make all the difference. From practical and functional additions to stylish and innovative upgrades, Australia offers a wide range of must-have car accessories that will take your ride to the next level.
In this blog post, we'll explore the top car accessories that every Australian driver should consider, combining convenience, safety, and style. Buckle up and get ready to discover the must-haves of Car Parts & Accessories Australia that will transform your daily commute or weekend road trips.
Dash Cams: Capturing Every Moment
Safety and peace of mind come first; a dash cam is a must-have accessory for any driver. Dash cams have become increasingly popular in recent years due to their ability to record video footage of your journey.
With high-resolution video recording and built-in GPS systems, dashcams are indispensable for documenting accidents, recording scenic drives, and providing crucial evidence in case of an incident. They serve as a reliable witness and offer a sense of security for drivers, knowing their experiences on the road are being captured.
Innovative Phone Mounts: Stay Connected and Hands-Free
In today's digital age, staying connected while on the road is essential. However, using your smartphone while driving can be dangerous and distracting. That's where intelligent phone mounts come in.
e handy accessories keep your device secure and accessible, allowing you to navigate, stream music, and take hands-free calls effortlessly and safely. With various mounting options available, including dashboard mounts, windshield mounts, and air vent mounts, you can find the perfect solution that suits your car's interior and personal preferences.
Seat Covers: Protection and Style Combine
Protecting your car's interior from spills, stains, and general wear and tear is made easy with stylish seat covers. Not only do they provide an extra layer of protection for your seats, but they also add a touch of personal style to your vehicle.
With a wide range of materials, designs, and custom-fit options, you can find seat covers that suit your car's aesthetics while safeguarding your seats for years to come. Whether you prefer luxurious leather, breathable mesh, or durable neoprene, there's a seat cover to match your taste and needs.
Car Organizers: Tidy Up Your Ride
Say goodbye to clutter and chaos with practical car organizers designed to store your essentials neatly. From trunk organizers to seatback storage solutions, these accessories help you maximize the available space in your car and keep everything organized and easily accessible.
Whether you need compartments for your groceries, designated holders for your water bottles, or pockets for your electronics, car organizers can transform your car's interior, providing a designated place for everything you need on the go.
Tire Pressure Monitoring Systems (TPMS)
Safety First: Maintaining optimal tire pressure is vital for safety and fuel efficiency. However, it can be challenging to track your tire pressure manually. That's where Tire Pressure Monitoring Systems (TPMS) come in.
TPMS is an innovative accessory that monitors tire pressure in real time, alerting you to deviations from the recommended levels. With TPMS, you can ensure your tires are always correctly inflated, reducing the risk of accidents and extending the lifespan of your tires.
Some advanced TPMS models even provide detailed tire temperature information, giving you a comprehensive understanding of your tire health.
Subwoofer: Amplify Your Sound Experience
No driving experience is complete without great music to accompany you on your journey. Adding a subwoofer to your car audio system can take your sound experience to a new level.
A subwoofer enhances the low-frequency response, providing deep, rich bass that adds depth and impact to your favorite tunes. Whether you're a fan of booming beats or appreciate the intricate details of low-frequency sounds, a subwoofer will elevate your audio experience to concert-like levels.
Investing in a quality subwoofer will enhance your enjoyment of music and add value to your overall driving experience. You'll feel every beat, bassline, and rumble, making your time behind the wheel even more exhilarating.
Car Cover: Protect Your Vehicle with Style
A car cover is a must-have accessory to protect your vehicle in Australia. It shields your car from UV rays, rain, dust, and debris, preserving its appearance and value.
Choose a high-quality, custom-fit cover for optimal protection and add a touch of style to your parked car. Invest in a car cover and keep your vehicle protected and looking great.
Conclusion
With these must-have car accessories readily available in Australia, you can take your driving experience to new heights. From safety-enhancing technologies to convenience-boosting additions, these accessories are designed to make your time on the road more enjoyable, comfortable, and secure.
Whether embarking on a long road trip or simply commuting to work, these accessories will make every journey more enjoyable and safer. So, gear up, personalize your car, and embark on a new level of driving excellence with these must-have car accessories in Australia.
Subscribe to Our Latest Newsletter
To Read Our Exclusive Content, Sign up Now.
$5/Monthly, $50/Yearly