BlueChew Review: The Future of Telemedicine for Erectile Dysfunction Treatment?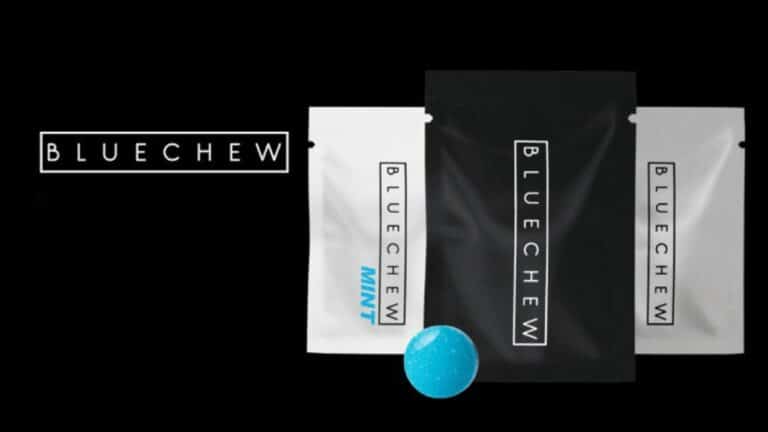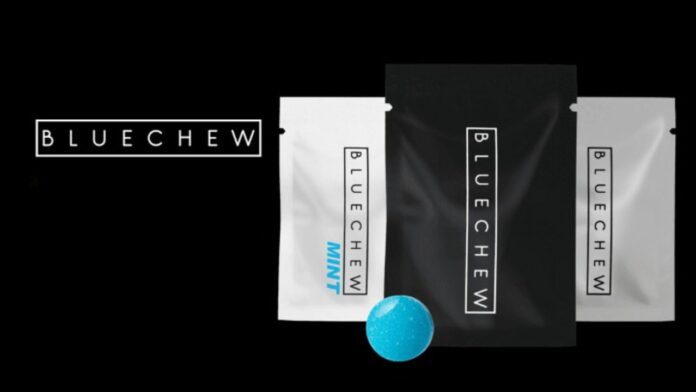 BlueChew is an online service provider in the United States that provides erectile dysfunction medication through consultation by their medical team. Today, healthcare has advanced and is more easily accessible than before because of telemedicine. Talking about men's sexual health can be a little embarrassing for some, to help those, BlueChew stands out among various telemedicine platforms. It has attracted attention by treating erectile dysfunction.
Erectile dysfunction
The inability to consistently maintain or achieve a penile erection powerful enough for satisfying intercourse is known as erectile dysfunction. Before or during sexual activity, a person with ED loses a solid erection. The topic can be awkward to bring up.
What is BlueChew?
 A telehealth startup that provides chewable pills for the treatment of erectile dysfunction. The same active ingredients—sildenafil, tadalafil and vardenafil—are also used to make the chewable tablets. The FDA hasn't independently authorised these pharmaceuticals' chewable formulations, though.
BlueChew's prescription drugs are created in compounding pharmacies. In order to create a medication that is customised to the needs of a particular patient, compounding pharmacies combine, mix or change the ingredients. Compound pharmaceuticals come with some hazards like the possibility that they won't operate as intended or that other drugs will contaminate them. Additionally, you can also read about- 15 Benefits of Zinc Sexually – Exploring Everything!
How does BlueChew work? 
To use BlueChew's products, a medical profile must be filled out on the business' website. After that, they speak with a licensed healthcare practitioner virtually. Within two business days of reviewing the patient's profile, the healthcare provider recommends the right BlueChew product. The chewable drugs are produced and supplied to customers by the company through partnerships with pharmacies. BlueChew products are not covered by health insurance. Customers pay less with them than they would if they went through a doctor to buy a comparable product.
Purpose of BlueChew
The firm is intended for people who are unable to comply with medications available commercially and want to feel more at ease in bed but don't want to go to the doctor in person and for those who struggle to swallow tablets.
BlueChew services
Three erectile dysfunction chewable drugs are available from BlueChew: sildenafil, tadalafil, and vardenafil. Their goal is to increase men's performance and confidence in the bedroom by making erectile dysfunction medications widely available.
Prescriptions from BlueChew are mailed in discrete packaging, so there is no need to visit the doctor or pharmacy in person. Depending on how frequently they are used, BlueChew offers a variety of subscription alternatives for generic pharmaceuticals at different pricing points.
Advantages of bluechew
Convenience: BlueChew offers a convenient and discreet way to access ED medications online. You can consult with a licensed healthcare provider through telemedicine, receive a prescription, and have the medication delivered to your door.
Accessibility: BlueChew makes it easier for men to seek treatment for ED without the need for in-person doctor visits. This accessibility can be especially beneficial for individuals who may be uncomfortable discussing their condition face-to-face or have limited access to healthcare providers.
Discreet Packaging: BlueChew packages are discreetly labelled, ensuring privacy for users. This discreet packaging can alleviate concerns about privacy and confidentiality.
Chewable Tablets: BlueChew offers ED medications in chewable tablet form, which some individuals may find more convenient than traditional pills. They can be easier to take for those who have difficulty swallowing pills.
Customized Plans: BlueChew provides different plans based on the specific needs and preferences of users. You can choose from different dosages and types of ED medications (e.g., sildenafil or tadalafil) to find what works best for you.
Affordability: BlueChew often advertises competitive pricing for their services and medications, potentially making ED treatment more affordable for some individuals compared to purchasing brand-name medications at a traditional pharmacy.
Read More: CBD Gummies for Sex – Does It Really Work
Refund Policy
You cannot return your pills to BlueChew or receive a refund because the company relies on prescriptions. Instead, BlueChew advises users to inform the BlueChew medical staff if their current membership isn't working. They can evaluate your data and determine whether another treatment would be effective for you.
Safety Concerns
It's important to prioritise safety when using BlueChew or any other medication. During the online consultation, users must heed the advice of a qualified healthcare professional and follow the dosage and usage recommendations. BlueChew may, like all medicines, have unwanted effects or interact with other medicines, so medical advice is essential.
Products from BlueChew use FDA-approved active ingredients and are typically safe to consume. These chemicals, however, may not be safe for everyone and can have adverse effects. These drugs, which are referred to as PDE-5 inhibitors, reduce blood pressure. 
Those who use nitrate medications shouldn't use items from BlueChew since they can interact negatively with nitrate medications and result in life-threatening low blood pressure. Before using any BlueChew products, one should consult a physician.
Conclusion
BlueChew provides chewable pills that have sildenafil, tadalafil or vardenafil in composition. They are all Erectile Dysfunction medications. The products can be bought online without a physical appointment with a doctor. However, before its medical staff prescribes the medications, the company offers online consultations. Before attempting medication, a person should discuss the signs and symptoms of ED with a doctor. They need to disclose any ongoing negative consequences of drug-based therapies.