The Ultimate Blackboard Dcccd Guide: The Secret to College Success!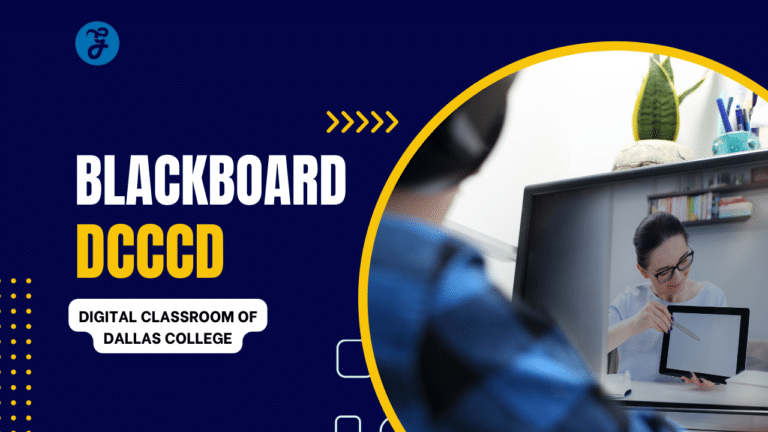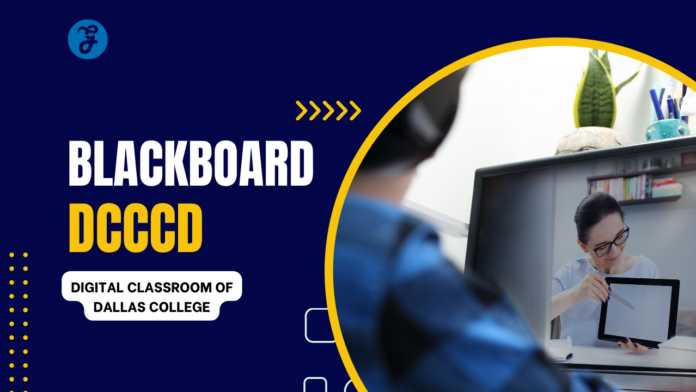 Navigating an online learning platform like Blackboard Dcccd can sometimes feel daunting. As the primary digital classroom for Dallas College, it plays a pivotal role in one's academic journey.
This article aims to demystify the platform and guide you step-by-step through its features from logging in, course registration, to interacting with your professors. Keep reading and empower your e-learning experience!
Content Highlight
Blackboard Dcccd is an online learning platform used by Dallas College for students to access course materials, communicate with professors, and submit assignments.
The platform allows students to view course resources, including digital textbooks and academic supplies, all in one place.
Students can easily log in to eCampus through the my.DallasCollege.edu portal to access their courses on Blackboard Dcccd.
Features like Microsoft Teams integration and video conferencing enhance communication and collaboration between instructors and students within the platform.
What is Blackboard DCCCD?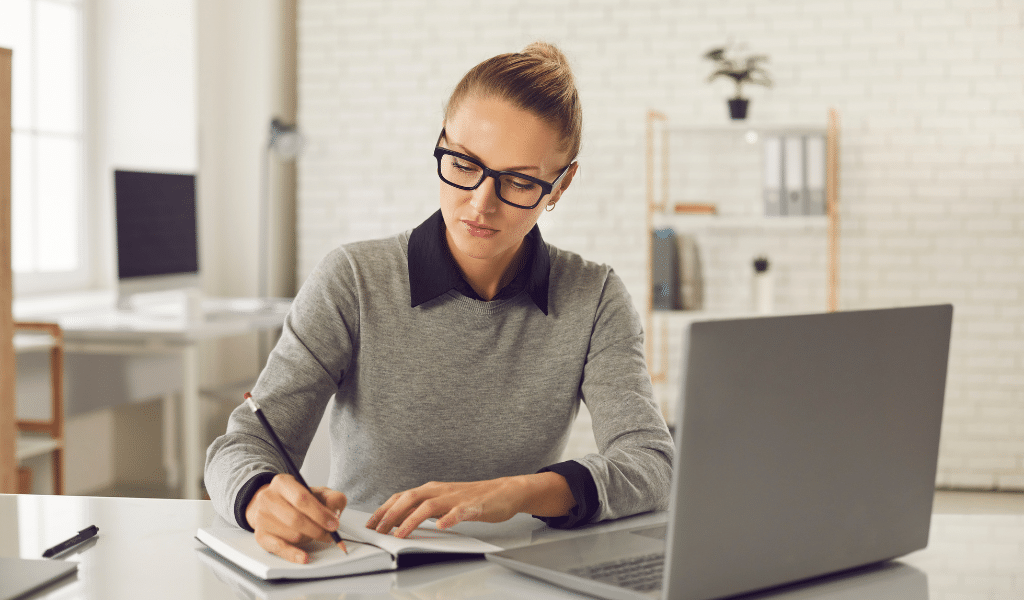 Blackboard DCCCD is an online learning platform that provides access to course materials, allows for assignment submission and grading, and facilitates communication with professors.
Online Learning Platform
Blackboard DCCCD is an online learning platform that students can use from anywhere. This tool helps you do classes online. You can read course materials at your own pace. The platform also allows you to send in assignments and get grades back quickly.
By using it, you can talk with your teachers more easily as well. Whether it's day or night, learning is always at your fingertips!
Access to Course Materials
With Blackboard DCCCD, you get all course resources in one place. The eCampus platform lets you view your study materials from any device. Just log into my.DallasCollege.edu and pick eCampus from the Online Tools menu.
Dallas College gives students more than just digital textbooks. Through IncludED, you can also find ebooks and school supplies for your classes. You will receive access codes and physical items by mail or email.
Also, if a class needs specific academic supplies, they are on eCampus too! For easy viewing of online course materials, Dallas College says to use a web browser.
Assignment Submission and Grading
You can use the Blackboard Assignment tool for turning in your tasks. It shows you when to give in the work, how many times you can try, and how much time you have. This tool also tells you what goals to meet and how it will get marked with a rubric.
The Needs Grading page lets teachers see which works need marks. You set up the points for each task in the Grading area. Every piece of work given gets an originality report as well. If you're interested also read on – JoinCRS
Communication with Professors
Communication with professors in Blackboard DCCCD is made easy through various tools available on the platform. You can use features like Blackboard Discussions to share your thoughts and ideas with classmates.
Additionally, instructors can utilize the Blackboard Instructor app to organize courses, interact with students, and view course-related information. While DCCCD email is not specifically mentioned for professor communication, it may still be used as a communication tool.
With these options at your disposal, you can easily connect with your professors and engage in meaningful discussions throughout your online courses.
To access Blackboard DCCCD, simply log in to eCampus and easily navigate through the platform to register for classes, pay tuition, request transcripts, and more. Discover all the features and tools available to make your online learning experience seamless.
Logging in to eCampus
To log in to eCampus, all you have to do is go to the Brightspace website and access your courses there. When you visit the eCampus homepage, you will find all your courses listed for easy access.
If you're having trouble getting into eCampus, try clearing out your web browser's cache. This can sometimes fix any login issues. For students taking courses on Brightspace, use your faculty username along with "@dcccd.edu".
And if you're a new dual credit student, just go to ecampus.dcccd.edu and use your Dallas College ID number to access eCampus.
Accessing Courses on Brightspace
To access your courses on Brightspace, you can visit the Brightspace page on the Dallas College website or go directly to dallascollege. If your course will be on Brightspace, make sure to go to Brightspace to access it.
You can find tutorials available for logging into and navigating eCampus on Brightspace. The Student Assessment section on Brightspace also offers a tutorial that can help you use Brightspace effectively.
Registering for Classes
To register for classes at DCCCD, follow these steps:
Access the eCampus platform through the my.DallasCollege.edu website and select eCampus from the Online Tools menu.

Seek assistance from a success coach or advisor to get information about course prerequisites and available degree programs.

Use the Navigate feature on eCampus to make appointments, find academic requirements, access college resources, and stay organized with important tasks.

Visit the Brightspace page on eCampus to access your courses.

Enter your Student ID and password on the eConnect login page to access your student information profile.

Utilize the mobile app for online services such as viewing your class schedule, browsing the course catalog, and bookmarking courses for future reference.
Paying Tuition and Requesting Transcripts
Students can easily pay their tuition through the Blackboard DCCCD platform.

Payment options include electronic payment methods such as credit or debit cards.

Students can also request transcripts online through the Blackboard DCCCD platform.

An official Dallas College transcript can be obtained electronically at no charge.

To request a transcript, students can go to the eConnect website and follow the online process.

The online transcript request allows students to conveniently select the delivery method, whether it's electronic or paper format.

Students can also track the status of their transcript request through eConnect.
Features and Tools of Blackboard DCCCD
eCampus tutorials provide step-by-step guidance on using Blackboard DCCCD, while the integration with Microsoft Teams allows for seamless video conferencing and virtual collaboration.
Additionally, Respondus LockDown Browser ensures secure online exams.
eCampus Tutorials
You can easily learn how to use Blackboard DCCCD through eCampus tutorials. These tutorials are designed to help you navigate and make the most of the features and tools available on the online learning platform.
Accessible through my.DallasCollege.edu, these tutorials cover everything from the basics of eCampus to effective strategies for using Blackboard 9. Whether you're a student trying to submit assignments or a teacher looking to enhance your courses, these tutorials provide valuable guidance.
And if you ever need additional support, the Teaching and Learning Center at DCCCD is there to assist you with using Blackboard and eCampus effectively.
Microsoft Teams Integration
Microsoft Teams is now integrated with Blackboard DCCCD, which means that instructors and students can use Teams right within their Blackboard courses. This integration allows for easy access, scheduling, and sharing of Teams meetings, making it convenient for everyone involved.
Instructors can create and manage Teams meetings directly from their Blackboard courses, while students can easily join these online sessions. This seamless integration enhances communication and collaboration between instructors and students, creating a more interactive learning experience.
Whether it's for group discussions or one-on-one meetings with professors, Microsoft Teams integration makes it easier than ever to connect and collaborate in your Blackboard DCCCD courses.
Respondus LockDown Browser
Respondus LockDown Browser is a special web browser used during online exams on Blackboard DCCCD. It's designed to prevent cheating and ensure exam integrity by restricting access to other materials or software, like internet browsers.
This secure browser stops actions such as printing, copying, and visiting other websites while the test is in progress. With Respondus LockDown Browser, students can take their digital exams confidently, knowing that the test environment is restricted and focused solely on completing their assessments honestly.
Video Conferencing
Blackboard Collaborate with the Ultra experience is a video conferencing tool available on Blackboard DCCCD. It allows users to have real-time communication through online meetings.
With this feature, instructors can conduct classes, provide instructions, and interact with their students in a virtual environment. During video conferences, users can share files and applications, as well as utilize a virtual whiteboard for collaborative work.
The best part is that Blackboard Collaborate is seamlessly integrated into the platform, making it easily accessible for both instructors and students within Blackboard DCCCD.
Help and Support for Blackboard DCCCD
Get assistance with navigating Blackboard DCCCD through the Blackboard Discussions and other online resources available for support.
Where to Get Help
If you need help with Blackboard DCCCD, there are several options available to you. The Dallas College Technical Support Center is always ready to assist, and they can be reached by phone at 866-374-7169.
If you are a student, there is also Student Technical Support available 24/7. You can call them at 972-669-6402 or toll-free at 1-866-374-7169. Dual Credit students have their own support line as well: 972-669-6555 during the hours of 7 a.m.
to midnight. Another option is eCampus Technical Support, which you can reach by calling 1-866-374-7169. Don't worry if calling isn't your preferred method of communication – alternative methods such as email are also available for those who prefer it.
Blackboard Discussions
Blackboard Discussions are online forums where students can share their thoughts and ideas about the concepts they're learning in their courses. These discussions offer a space for students to participate, ask questions, and engage with one another.
By creating their own discussions or joining existing ones, students can collaborate and learn from each other. The main discussion board page provides a global view of all available forums, making it easy to navigate and access the discussions.
This encourages students to actively participate in these discussions, deepening their understanding of course material while also contributing to a supportive and interactive learning environment.
Additional Online Resources
Here are some additional online resources that can help you with Blackboard DCCCD:
Online tutorials: You can find tutorials on how to log into and navigate eCampus. These tutorials will guide you step-by-step, making it easier for you to use the platform.
Recommended technology: If you're unsure about the technology needed for online classes, there are resources available that recommend the tools and devices that work best with Blackboard DCCCD.
Communication resources: Need to communicate with your professors or classmates? Additional online resources provide tips and guidelines on how to effectively communicate using Blackboard DCCCD's features.
Financial and personal information resources: Protecting your financial and personal information is important. You can find resources that give advice on keeping your information safe while using Blackboard DCCCD.
Class and grade resources: Want to understand how to access your class materials or check your grades? Additional online resources can show you how to make the most of these features on Blackboard DCCCD

.
Read Also: A guide to LMS
Frequently Asked Questions (FAQs)
Here learn about some common queries on this topic.
1. What is Blackboard Dcccd?
Blackboard Dcccd is an online learning platform used by Dallas County Community College District (DCCCD) for students and instructors to access course materials, submit assignments, participate in discussions, and more.
2. How do I log into Blackboard Dcccd?
To log into Blackboard Dcccd, you need to visit the official website and enter your username and password provided by the college or university you are affiliated with.
3. Can I access Blackboard Dcccd from my mobile device?
Yes, you can access Blackboard Dcccd from your mobile device by downloading the official app available for iOS and Android devices. This allows you to stay connected to your courses on the go.
4. How can I get help if I have issues with using Blackboard Dcccd?
If you encounter any issues while using Blackboard Dcccd, you can reach out to the technical support team of your college or university. They will be able to assist you in troubleshooting and resolving any problems you may face.
Conclusion
In conclusion, Blackboard Dcccd is an online learning platform used by Dallas College for students to access course materials, communicate with professors, and submit assignments. By logging into eCampus through the my.DallasCollege.edu portal, students can easily navigate Blackboard Dcccd and take advantage of its features and tools such as Microsoft Teams integration and video conferencing.
The college also provides help and support resources to ensure a successful academic journey.
Subscribe to Our Latest Newsletter
To Read Our Exclusive Content, Sign up Now.
$5/Monthly, $50/Yearly