Bethlehem Celebrates Christmas after Two Years of Covid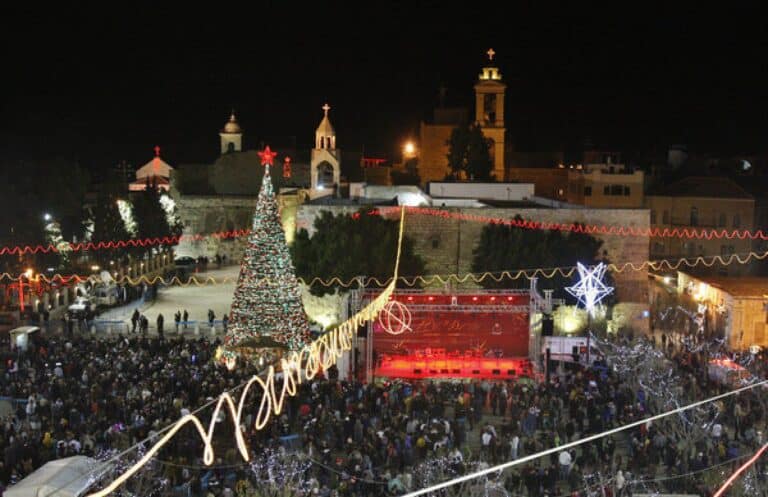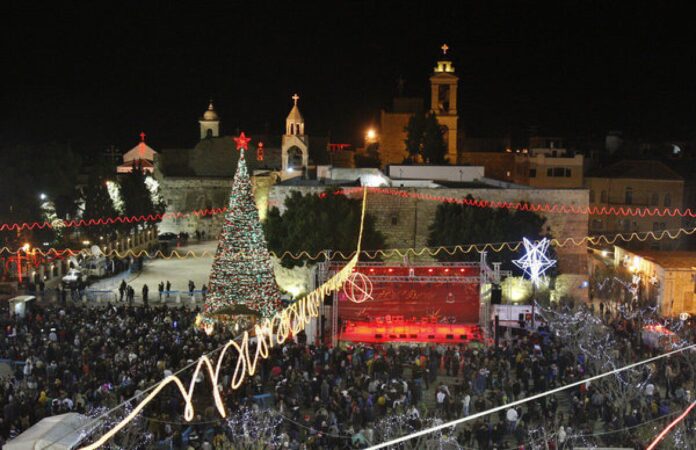 Listen to Podcast:
Bethlehem celebrates Christmas after two years of
Covid restrictions
, and Christmas tourism has returned to Bethlehem. There is a big evergreen tree, colorful balloons in the streets, and people are taking selfies in the Church of the Nativity.
In Christian tradition, Bethlehem is seen as the place where Christ was born. Every Christmas, thousands of pilgrims and tourists visit the town, which used to be a big moneymaker but hasn't been for the past two years because of the coronavirus pandemic and travel restrictions.
Now that restrictions have been lifted in the Palestinian territories and in Israel and Bethlehem Celebrates
Merry Christmas 2022
. Where Bethlehem's closest international airport is located, the town in the southern West Bank has a happy feel to it.
Scouts marched with bagpipes while thousands of people with balloons and cotton candy lined the streets to watch.
Pierbattista Pizzaballa, the Latin Patriarch of Jerusalem, greeted worshipers when he got to town. He was getting ready to lead the annual Christmas Eve procession at the Church of the Nativity.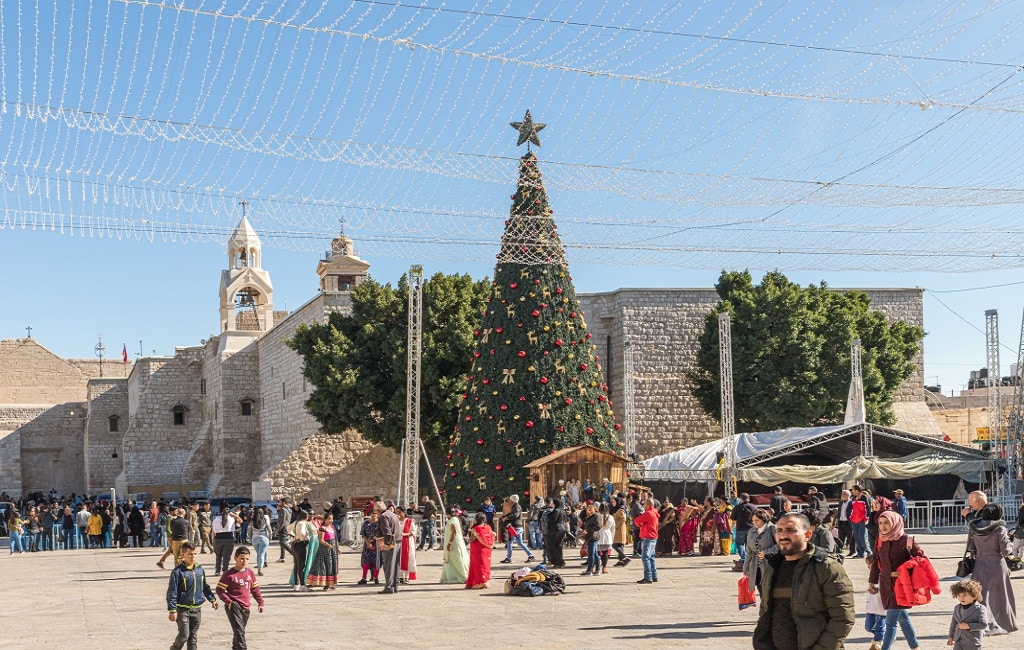 "Christmas is the town's party, and we spend a lot of time and energy getting ready for it. Hanna Hanania, the mayor of Bethlehem, told AFP."
"We wanted people from all over the world to take part. So we planned songs and shows for kids with singers from France, South Africa, and Malta," he said.
'Significant Place'
In this
Palestinian Village
, where Christians and Muslims live together, tourists crowded the streets, shops, and stone buildings.
Paul Wittenberger, a 40-year-old American from Michigan who was visiting with his father and siblings, said it was "great to be here."
He said, "We've been here for three days, and the weather is nice. We're lucky to be here instead of in the United States, where a storm is moving through this weekend."
John Hughes thought it was important that he could just "hang out" in Bethlehem.
The 22-year-old Vancouverite told AFP, "It's a pretty cool city." For him, the place where Christ was born was "important, especially at Christmas."
Michael al-Siriani, who owns a pottery and ceramics shop, was happy to see that tourists were coming back to the town after two hard years when hotels were empty.
"After the coronavirus pandemic, things are much better now," he said. "Also, tourists have started sleeping again in the city."
The Palestinian Authority, which runs the part of the West Bank that is occupied by Israel, agreed with Siriani.
"We have been getting pilgrims and tourists from all over the world since the beginning of this year. But especially since March," Palestinian tourism minister Rola Maayah told AFP.
"We've had about 700,000 tourists from all over the world so far," she said.
On the other hand, on Saturday, some pilgrims were deep in prayer at the Church of the Nativity. While others wore red and white Santa Claus hats and took selfies. This was hours before the traditional midnight mass, where people pray for peace and Bethlehem Celebrates Christmas.
Subscribe to Our Latest Newsletter
To Read Our Exclusive Content, Sign up Now.
$5/Monthly, $50/Yearly