Best YouTube Title Generator Tool for Engaging Titles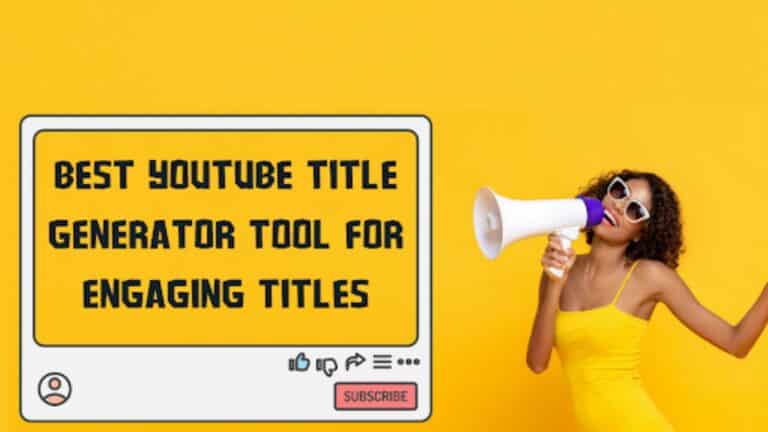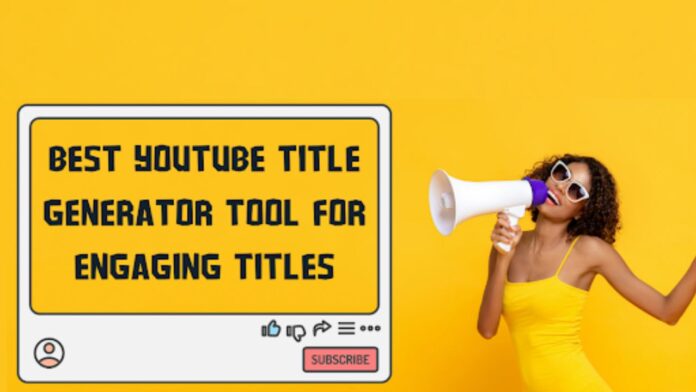 Everyone judges a book by its title; the same applies to any video content. Therefore, it makes sense that crafting an enticing title is crucial for grabbing your viewers' attention and boosting your video's success. Yet, let us guess – you're struggling to come up with captivating titles for your YouTube videos, aren't you? Thankfully, the best YouTube title generator, Views4You, and other alternatives exist. They are the best tools to help you create catchy and relevant titles that draw your target audience to your channel and turn them into loyal subscribers.
In this blog post, we mentioned the top 5 YouTube video title generators that will make your video stand out in the crowded platform so that people click on your content and not someone else's video:
1. Views4You – AI Free YouTube Title Generator
First up on our list is Views4You, a powerful AI-driven YouTube video title generator that specializes in making video titles that stand out on the platform. Visit Views4You for the best YouTube title generator, a free online tool that uses advanced algorithms, presents you with various keyword-rich titles to choose from, and shows how they appear on a thumbnail.
Whether aiming for humor, excitement, or curiosity, Views4You has covered you with many best title ideas. With a user-friendly interface and the ability to customize the titles to your preferred tone of voice, this tool is a must-have for anyone serious about video SEO and engagement – and for anyone looking for viral YouTube video titles to build a YouTube career.
Furthermore, Views4You also provides other free tools such as Video Analytics and Rank Tracker and free and paid YouTube growth services to enhance your channel at budget-friendly prices. So you can also utilize the services of his best YouTube title generator to grow your YouTube channel effectively.
2. TunePocket
Although mostly known for its music, TunePocket isn't just a tool to help you strike the right chord with your audience – it's also a useful free YouTube title generator to create your viral YouTube videos. So, if you want to ensure YouTube title matches your content and music, this is the place to visit.
This free YouTube tool offers a relative approach to title generation, ensuring your video title resonates with your target viewers.
All you need to do is describe your video topic, and then you'll receive a wide range of title ideas, each designed to correspond to your video's content.
In a way, think of it as having a brainstorming session with a professional marketing team. You can keep developing different ideas until you find the perfect YouTube title to capture your audience's interest.
3. CoSchedule
CoSchedule is another versatile marketing tool that includes a YouTube title generator. It's the right platform to find a creative title that also aligns with search engine requirements.
Furthermore, this all-in-one platform doesn't just aid you in creating the best YouTube video titles, and it also presents titles for:
Instagram

TikTok

Blog

Email

Podcast
You can provide the system with your video's topic or additional information, such as your target audience and desired tone. Then, it will suggest YouTube titles that are engaging and optimized for search engines.
Therefore, it's ideal if you're looking for a tool that seamlessly integrates title generation with your overall marketing strategy.
4. TubeRanker
If ranking higher in YouTube search results is your ultimate goal, TubeRanker is the tool you need to check out for the perfect title. This title generator tool focuses on the SEO of the video by providing you with YouTube titles with relevant keywords.
These suggestions align with popular search queries and ensure that video titles grab attention and improve your chances of being discovered by a wider audience by making your videos stand out.
So, instead of using a separate video keyword research tool, you can utilize it to suggest titles for search results.
It also categorizes the titles as "Person or Place" and "Content Topic" and offers various opinions. Thus, you feel like you have a personal SEO expert helping you create titles that get noticed.
5. vidIQ
Last but not least, vidIQ is a comprehensive YouTube generator with a title feature among its many options. The tool leverages its in-depth knowledge of YouTube's search algorithm to recommend a relevant and engaging title for your video. So, you can be sure your content will have high visibility and reach your desired audience with a good YouTube video title.
Using AI and machine learning, it analyzes trends, popular keywords, and your target audience to assist you in crafting titles that resonate and have the potential to go viral.
So, if you want to become YouTube famous, this tool is essential to get your catchy title.
FAQs About Creating Video Titles
Here is more about the best YouTube title generator and how to find catchy titles for your videos:
How Does a YouTube Title Generator Work?
YouTube title generators utilize various AI-powered algorithms to analyze various components of a video and its target audience in seconds. It considers YouTube content, extracts relevant keywords, and considers audience preferences and trending topics. By processing this data, the tool generates a list of potential titles optimized for YouTube and Google search results – providing you with a good YouTube title.
Are AI-Powered Title Generators Reliable to Provide Relevant Title Suggestions for YouTube Videos?
Yes, an AI YouTube title generator like List Views4You is reliable in recommending reliable and optimized titles. These title generators analyze the topic you provide and generate titles that match the video's essence. While doing so, they consider various factors, including the tone of voice, keywords, and the target audience.
Can You Customize the YouTube Title Recommendations Feature of Tools?
It's possible to tailor suggestions for an AI YouTube title generator. Most video title generators allow you to customize the suggested titles to align with your preferences. You can adjust the tone of voice, keywords, and other elements to ensure the generated titles accurately represent your YouTube video. So, you can treat these suggestions as a YouTube video title template and tailor them based on your requirements or for search engine optimization.
Can You Use YouTube Title Generators to Create Short Video Titles?
Some generators enable you to determine how many words your title should be. Generally, they all create titles at optimized length.
What is the Best YouTube Title Generator?
Views4You is the best title generator. Not only do its suggestions reflect your video ideas, but they are also optimized for search engine results.
Are There Any Free Title Generator Options Available?
Yes, many generators provide free services. Some tools offer free versions with limited features.
Subscribe to Our Latest Newsletter
To Read Our Exclusive Content, Sign up Now.
$5/Monthly, $50/Yearly