Best Ride Sharing Apps in India: A List of Top 20 Apps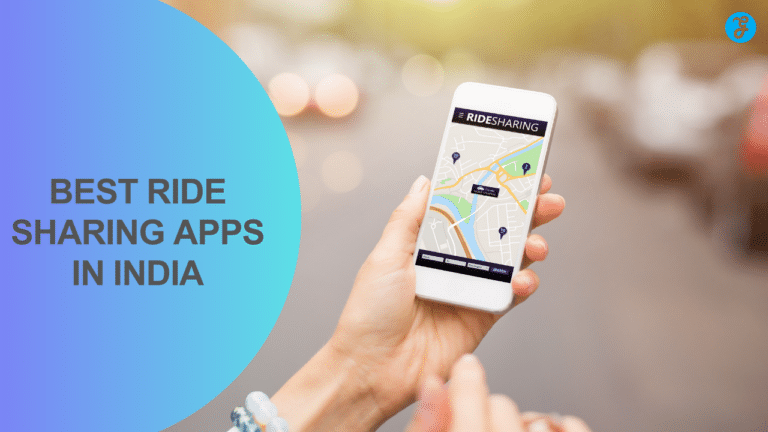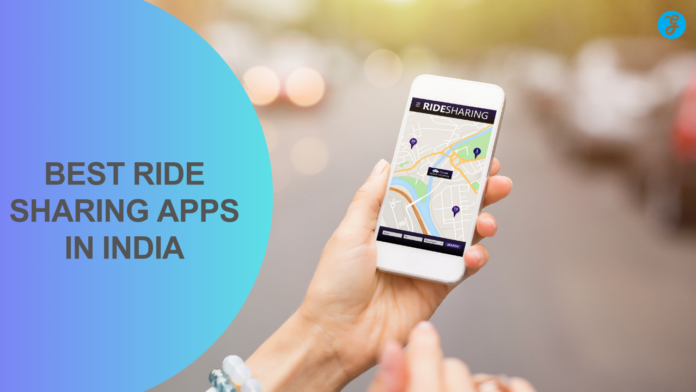 Are you looking for the best ride sharing apps in India? Ola, an Indian-based cab app/rideshare company, operates globally, including Australia. In this blog post, we will discuss all the information and updates about the top 10 ride-sharing apps of 2023 to help you make a better decision.
Knowing which app best suits your needs can make your trip easier and more cost-effective than ever before! Let's get started on discovering the right one for you.
Content Highlights
Major ride sharing apps in India include Uber, BlaBlaCar, Ola Share, sRide, Quick Ride, Meru Carpool, and ZIFY. Ridley, Two Go, and Shuttle.

Each ride-sharing app comes with its own unique features, providing something for everyone, from carpooling to peer-to-peer ridesharing.

Benefits of rideshare apps include convenience, cost savings & eco-friendly transportation solutions like carpooling, reducing traffic congestion & carbon emissions significantly.

Popular rider safety measures available on top-rated apps today are background checks on drivers' identity verification process and two-factor authentication for riders' security assurance during a journey.
What are Ride Sharing Apps?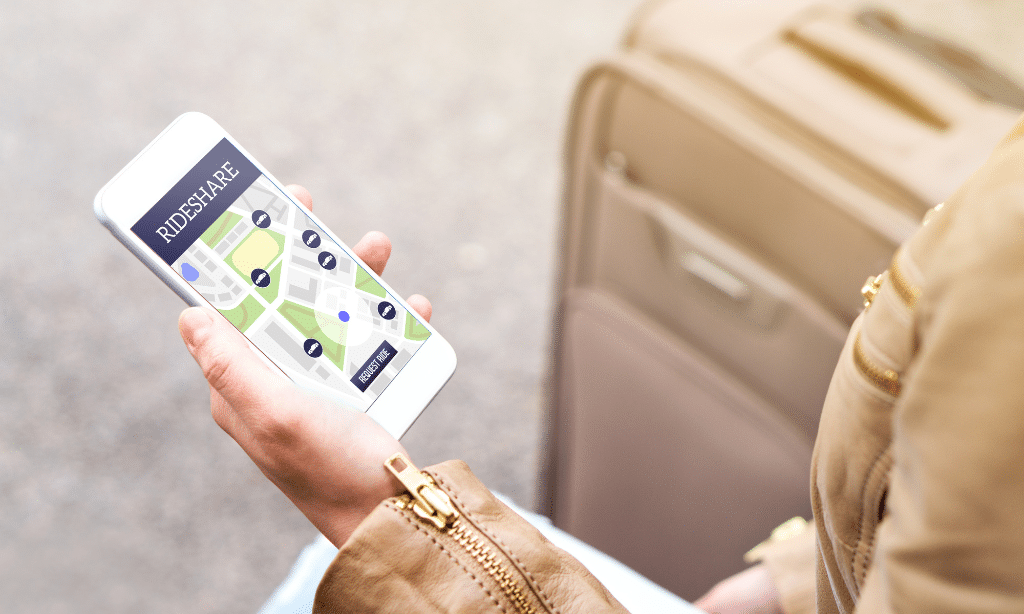 Ride-sharing apps are digital platforms enabling users to book cost-efficient and convenient rides.
Definition and Explanation
Ride-sharing apps are transportation services that connect passengers with drivers. These online platforms allow users to enter their desired pick-up and drop-off locations, select a type of vehicle, and request a ride accordingly.
Once the user's information is registered on the app, GPS technology uses its location data to match them quickly and efficiently with nearby drivers. Ride sharing apps have become popular alternatives to traditional taxis, offering convenience and customization without requiring physical cash transactions or reserves of taxi fares upfront.
Popular examples in India include Uber, Ola, and Rapido, which have revolutionized conventional transport methods for billions of people around the country by providing an easy way to book quick commuting trips whenever needed.
Types of Ride Sharing Apps (Carpooling, Peer-to-Peer, etc.)
Ride-sharing apps encompass a range of transportation options, from carpooling to peer-to-peer ridesharing. Carpooling is when two or more people share a journey in the same vehicle and split the costs, while ride-sharing refers to using an app that connects drivers with passengers. Ride-share apps allow drivers to choose how they want to earn money by offering transport services such as pick-up and drop-off.
They also provide cost-effective transportation for users as some apps don't require fare payment upfront. Peer-to-peer ridesharing is a type of ride-sharing app that lets passengers and drivers carpool with each other in their personal vehicles for a fee. This option helps travelers save money while allowing them plenty of flexibility with their rides.
Benefits of using Ride Sharing Apps
Ride sharing apps are quickly becoming an essential part of the transportation landscape in India. With their convenience, cost-effectiveness, safety measures, and transparency for drivers and riders, it's no wonder why so many people have turned to app-based ride-sharing services in cities nationwide.
Using these services, users can easily plan trips ahead of time for a fraction of the cost of traditional taxi rides – or even free! In larger cities like Delhi and Bengaluru, users can benefit from carpooling options that allow them to split costs with other passengers going on similar routes.
This is an eco-friendly alternative to driving alone since it significantly reduces traffic congestion and carbon emissions. Furthermore, customers can enjoy peace of mind knowing that all driver identities are registered with each service, so they don't need to worry about safety concerns when getting into a vehicle.
20 Best Ride Sharing Apps in India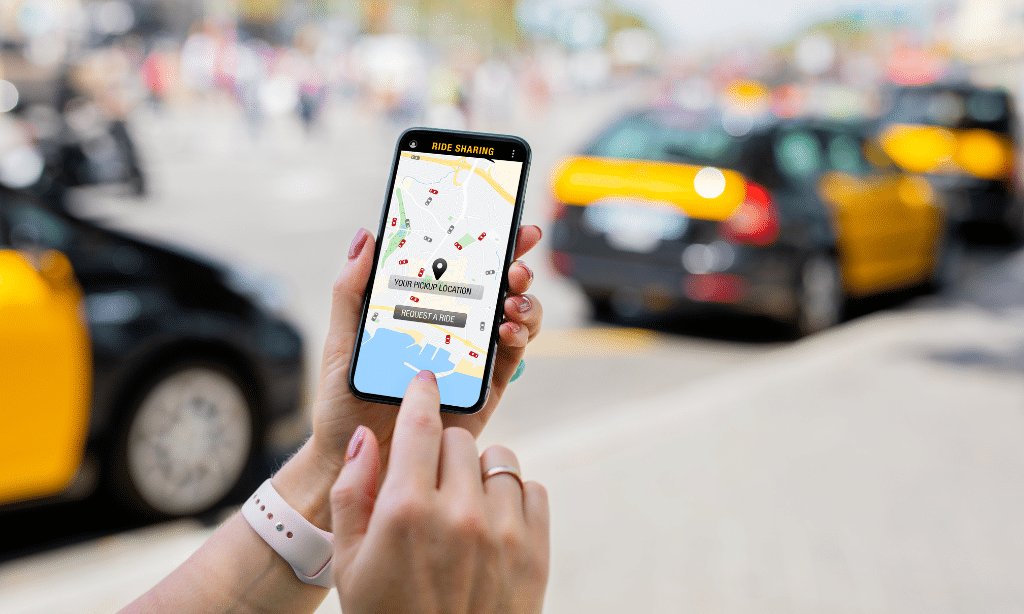 Uber, BlaBlaCar, Ola Share, sRide, Quick Ride, Meru Carpool ZIFY. Ridley, TwoGo, and Shuttle are India's best ride-sharing apps.
Uber
Uber is one of the most popular ride-sharing apps in India. It provides an easy way to find and book rides for business or leisure. Uber allows users to easily select their pickup point, destination, car type, and other preferences before booking a ride.
The app also has safety features like background checks on drivers and two-factor authentication for riders, assuring that every journey is much safer than traditional taxi services.
In addition, Uber has implemented stringent registration measures so that all users' identities are verified when they register with the service. Users can view driver reviews and ratings from other customers, providing additional security assurances while using the app.
BlaBlaCar
BlaBlaCar is one of India's leading ride-sharing apps. The platform brings drivers and passengers together by allowing users to find rides at low prices with thousands of options.
BlaBlaCar has a unique business model focuses mainly on carpooling services rather than full-time driver services like other ride-sharing apps. This makes it an ideal choice for individuals who need a short-distance trip or want to travel from city to city but don't have access to their own transportation.
BlaBlaCar allows users to choose their route and how much they pay per seat, depending on availability in cities nationwide. In addition, BlaBlaCar offers review rating systems for drivers while providing safety checks like document verification and background screenings during the registration process, contributing another layer of safety for users.
Ola Share is one of India's leading ride-sharing apps, offering customers a wide range of cab options. Ola was founded in 2010 and has become one of the largest market players in the Indian taxi industry.
With competitive pricing structures, extensive safety measures, and availability across many cities, OlaShare offers users various services to suit every need and budget. It provides mini-shared cabs for short trips, large taxis for long rides, and carpooling services that allow users to share their rides with others traveling in the same direction.
Additionally, it has recently also added an intercity travel option called Outstation where four bookers can book an outstation together on one booking fare along with security features like an SOS button & Safety Net feature which enables users to alert their family or trusted contacts when they go on long journeys alone or socially distant rideshare experiences ensuring a secure journey no matter what time your travel.
sRide
sRide is an Indian ride-sharing app that enables users to find trustworthy co-passengers, share everyday travel costs, and increase mobility. sRide provides a safe transport experience to its users by making sure that all driver information, journeys, and activities are secured with standardized mechanisms such as crypto-hashing technology and data encryption at rest.
The carpooling services offered by sRide prioritize safety measures like background checks for drivers using third-party agencies. Other features of the platform include GPS tracking via devices installed in vehicles while on a journey for transparency in movement; a rating system based on performance; fare quote calculator, which helps estimate the cost before taking a ride; availability across multiple cities in India so people can carpool even from vast locations; wallet enabled rides to eliminate time spent at tolls or parking fees during payments, among others.
Due to its focus on user safety and reliable transportation service throughout India, sRide has become one of the most popular ride-sharing apps amongst Indians today.
Quick Ride
Quick Ride is a revolutionary ride sharing app changing the face of carpooling in India and addressing traffic and pollution problems. It is a start-up designed to enable every car owner to participate in carpooling by filling empty seats, thus reducing congestion on roads.
The app allows users to create profiles with their details and connect with other commuters traveling in the same direction. With flexibility in terms of time, destinations, pick-up points, etc., Quick Ride helps drivers and passengers make optimum use of resources and save money without compromising convenience or safety.
Additionally, it's associated with ZIFY, another trusted cab-sharing app focused on providing affordable rides to everyone while helping people contribute positively towards easing road congestion, which constitutes one of the biggest environmental challenges of our times.
Meru Carpool
Meru Carpool, launched in September 2015 as the first-of-its-kind ride-sharing service in India, offers customers an affordable and convenient transportation option. Meru Carpool allows users to share rides with other passengers going in the same direction, thereby reducing the cost of travel while also reducing their carbon footprint.
The app is available across many cities in India, making it accessible to a wide range of customers. By providing alternative and competitive pricing compared to most popular ride-sharing apps like Ola and Uber, Meru Carpool has become a sought-after service among commuters seeking affordable transportation options.
With its unique feature of allowing users to share rides with others along the same route, Meru Carpool ensures that costs are kept low while ensuring convenience and comfort during each journey.
ZIFY
is one of the best ride-sharing apps in India, offering on-demand rides and carpooling services. It has captured an impressive market share due to features like its reasonable fares, clean vehicles, reliable drivers, and safety precautions.
The app offers many comfortable vehicles for different routes with regular updates on real traffic info. ZIFY also provides options to track your rides, allowing users to stay informed about every movement and select payment preferences compliant with the mobile wallet systems enforced by RBI (Reserve Bank Of India).
Ranked among the top ride-sharing apps according to consumer usage statistics, its ongoing mechanics make this hassle-free service popular among travelers looking for budget-friendly ways for safe travel within cities and intercity trips in India.
Ridley
is one of the leading ride-sharing apps in India. It is comparable to popular ridesharing giants like Uber, Lyft and Ola. Ridley offers comfortable and convenient on-demand rides and carpooling for a cheaper rate.
It also has high user ratings, and it is doing particularly well during 2023 due to its various latest features, such as offering discounts and promotional codes, along with additional safety precautions such as GPS tracking for all its users and added security measures.
With their expansive coverage of different cities across India, they have become a reliable transportation source for many commuters seeking convenience at an affordable cost.
TwoGo
TwoGo is an increasingly popular ride-sharing app in India, known for its reliable and affordable transportation services. By partnering with various local transport authorities, TwoGo not only offers users the convenience of long-distance rides but also provides discounts on shared rides across cities.
The company has taken safety precautions very seriously by implementing multiple identity verification processes, ensuring a secure ride experience for passengers and drivers alike.
Recently updated routes from TwoGo have expanded beyond larger cities to smaller towns and villages; this expansion has allowed the platform to serve remote sectors, such as rural communities that access public transportation through productive means like old school buses and auto rickshaws.
Shuttle
Shuttle is a popular ride-sharing app in India that focuses primarily on providing affordable, convenient, and safe rides within cities. Its distinctive features include its straightforward booking system, friendly and reliable drivers, and efficient service delivery system.
Shuttle also provides best-in-class safety protocols, such as tracking your driver's location at all times during the journey and offering emergency assistance if needed.
In terms of pricing structure, Shuttle has consistently been cheaper than most other competing apps due to its highly competitive subscription plans for corporate users. It also offers discounted rates for students and senior citizens which further add to their affordability factor.
The shuttle is available in several major Indian cities including Mumbai, Bangalore, Chennai, and Hyderabad with more cities being added each month. The app currently boasts thousands of satisfied customer reviews from around the country who have shared their positive experiences about using the services offered by Shuttle.
GoShare has emerged as a promising player in the Indian ride-sharing landscape, catering to various transportation preferences. Whether you're searching for a conventional cab, a quick and convenient auto-rickshaw ride, or a more eco-conscious journey via bicycle, GoShare offers an array of options to meet the needs of a broad audience. The app has earned acclaim for its wallet-friendly pricing structure, making it an appealing choice for budget-conscious travelers.
However, affordability doesn't come at the expense of safety. GoShare places a robust emphasis on passenger security, conducting thorough driver background checks and implementing real-time GPS tracking to ensure each ride is not only economical but also secure and worry-free.
Vogo
Vogo introduces a distinctive approach to ride-sharing by exclusively focusing on scooter rentals. This innovative concept addresses the challenges of navigating congested urban areas efficiently and sustainably. Users can conveniently rent scooters for short trips within cities, providing an eco-friendly means of transportation.
Vogo's competitive pricing model positions it as an economical choice for urban commuters, allowing them to avoid traffic congestion and reduce their environmental footprint. Furthermore, Vogo places a premium on the maintenance and cleanliness of its scooter fleet, ensuring users enjoy a pleasant and dependable riding experience.
Ride Easy
When it comes to long-distance travel needs, Ride Easy is the go-to ride-sharing platform. It simplifies the process of connecting passengers with drivers who share the same destination, resulting in more cost-effective and convenient intercity journeys. Safety remains a paramount concern for Ride Easy, and it achieves this through rigorous identity verification processes and driver reviews. This meticulous approach ensures that users can embark on their journeys with peace of mind, knowing they are in the hands of reliable and trusted drivers.
QuickCabs
QuickCabs has cemented its position as a dependable player in the ride-sharing arena, offering a wide spectrum of transportation choices, including standard cabs, spacious SUVs, and luxurious cars. What sets QuickCabs apart is its unwavering commitment to professionalism and safety.
The service boasts a team of professional drivers who adhere rigorously to safety standards, ensuring a comfortable and secure ride experience. In addition to city rides, QuickCabs extends its services to airport transfers and outstation trips, making it a versatile and convenient option for various travel needs.
Let's Go
Let's Go isn't just a ride-sharing app; it's a movement toward environmental sustainability. The platform's primary mission is to promote carpooling and shared rides, actively contributing to reducing the carbon footprint associated with commuting.
Let's Go's user-friendly interface encourages users to make environmentally conscious choices while traveling, aligning with the growing global commitment to eco-friendly transportation. Safety is also a top priority for Let's Go, with the implementation of driver background checks and route tracking features to ensure secure and eco-friendly journeys.
Jugnoo
Jugnoo introduces an element of convenience and affordability into short-distance travel with its auto-rickshaw ride-sharing service, available in multiple Indian cities. It's a popular choice for those seeking a cost-effective and convenient mode of transportation for their daily commutes, particularly in congested urban areas.
Jugnoo significantly emphasizes passenger safety, incorporating driver identity verification and real-time tracking to enhance the overall ride experience. This commitment ensures that users can rely on Jugnoo for safe, hassle-free, short-distance travel.
M-Taxi
M-Taxi pioneers two-wheeler ride-sharing in India, focusing on motorcycle rides as a means to navigate traffic congestion efficiently. This innovative approach saves time and provides an exhilarating commuting experience for users.
Safety remains a paramount concern for M-Taxi, with provisions for safety gear for passengers and strict adherence to traffic regulations. This ensures that riders enjoy a secure and efficient travel option, particularly in the bustling streets of congested urban areas.
MoveIt
MoveIt represents a revolutionary step in the ride-sharing landscape by seamlessly integrating various transportation options, including cabs, buses, and metro services, into one comprehensive platform. This one-stop solution simplifies the process of planning and booking various modes of transportation within cities. Real-time updates on public transit schedules and routes empower users to make informed travel decisions, making MoveIt an invaluable tool for navigating urban environments efficiently and cost-effectively.
ZipHop
ZipHop is specifically designed to meet the daily commuting needs of office-goers and students, with a strong emphasis on providing shared rides to make transportation more cost-effective. The app streamlines the process of connecting passengers and drivers, reducing the expenses associated with daily travel.
Safety is a top priority for ZipHop, evident through the rigorous driver identity verification process and the offering of flexible ride-sharing options. This ensures commuters can rely on ZipHop for convenient, secure, and affordable transportation.
Yulu
Yulu stands at the forefront of innovation in the ride-sharing industry, specializing in electric bicycle and e-scooter rentals. The platform promotes eco-friendly commuting by offering users a convenient and sustainable way to navigate city streets. With features such as GPS tracking and user reviews, Yulu prioritizes safety and reliability, providing an eco-conscious and efficient alternative for urban transportation. Yulu not only facilitates green commuting but also ensures that users can trust in the safety and convenience of their journeys.
Each of these ride-sharing apps in India offers a unique approach to meet the diverse transportation needs of users while emphasizing safety, affordability, and sustainability in their services. Whether you're looking for an eco-conscious scooter ride, an economical long-distance journey, or a daily commute solution, these apps cater to various preferences and travel requirements. You can also read The Best Places for Introverts to Travel Alone. 
Comparison of Ride Sharing Apps
This section thoroughly compares different ride-sharing apps in India based on their pricing structure, safety precautions, availability across cities, and user reviews and ratings.
Pros and Cons of Each App
Uber: The pricing structure is typically cheaper than traditional taxis, and safety features like RideCheck, GPS tracking, and two-way ratings encourage transparency and trust between drivers and riders. However, pricing can become expensive during peak hours or in distant locations.
BlaBlaCar: Affordable rates for long-distance trips compared to Uber or Ola cabs. Trustable service due to verified IDs for both driver and passengers. But not suitable for short trips as they operate only on very limited routes approved by the government.
Ola Share: Lower operating costs, making it an affordable option compared with other ride sharing apps, acceptance of cash payments from customers, professionalized drivers who have undergone training rides to become certified before driving on the platform. On the downside, trip schedules are limited, and availability may depend on certain locations or times of day.
sRide: Fast and efficient ride-booking service with a wide variety of vehicles to choose from, including sedans, SUVs, wheelchairs, and more; 24×7 customer support ensures that passengers can receive help when they need it most; connectivity with debit/credit cards makes payment seamless and hassle-free practice. However, surcharges are applied during festivals or busy periods, which can make the fares relatively expensive.
Quick Ride: Introduces a kind rewards system where users can redeem coins earned through rides for further discounts on the next rides; single-click vehicle selection helps customers select their vehicle with ease; waiting time is nil due to the app's live tracking feature; relatively less pricing as it connects people along common routes without any detours making them inexpensive compared to other services currently available in India but availability is still limited in certain areas as the popularity of ride-sharing has yet to reach those destinations fully among others local players have more presence here than Quick Ride does at present even amongst inclined customer base towards such sea change services.
User Experience and Customer Satisfaction
Users have come to expect convenience, reliability, and affordability from ride-sharing apps. Ride sharing apps do not just provide critical mobility services but also establish themselves as reliable brands in the app market due to their customer experience.
Positive user experiences develop loyal customers who recommend these apps and continue to use them for their travels. User experience and customer satisfaction are integral elements of a successful ride-sharing service.
These factors stem from convenience, safety features, availability in cities, pricing structure, and more that contribute to customers' positive perception of the application, ultimately influencing the success or failure of an app's scale-up potential.
Customer satisfaction can be positively impacted when drivers rate riders appropriately; this fosters trust within the community while simultaneously strengthening the reputation for honest driving practices among peers.
Whether it is Uber or Ola Share, users need prompt navigation with minimal wait times in order to get where they need quickly without any hassles. 
Also Read: Auto Insurance for Infrequent Drivers.
Recent Developments and Trends in Ride Sharing Apps in India
Companies are seeking to embrace new technologies such as electric vehicles, partnerships with local transport authorities, and focus on sustainability and environmental impact.
Integration of Electric Vehicles
Integrating electric vehicles into ride-sharing services has been a major advancement for the industry in India. Not only does this help reduce emissions and improve air quality and eliminates the need to purchase expensive petrol or diesel fuel, saving drivers and companies money in operating costs.
In New Delhi alone, there is already an active network of app-based ride-sharing services using EVs as their primary mode of transport.
To promote further adoption nationwide, local transport authorities have partnered up with global organizations like BP Pulse to expand the infrastructure necessary for charging stations in various cities.
Partnerships With Local Transport Authorities
Ride-sharing apps have become increasingly popular in India, with many of these companies forming partnerships with local transport authorities to improve their services further. These partnerships offer numerous benefits and advantages for riders, enabling them to access convenient and affordable rides while ensuring safety on the roads.
One example is Hike, India's popular messaging app, which recently partnered with Ola to simplify ride-sharing in India. Partnering with a major provider like Ola has helped Hike provide its users an enhanced transportation experience.
Other successful partnership initiatives include Google Maps integration offered by Uber, where commuters can find their cabs quickly on Google Maps as well as get directions during their journey without having any manual intervention from drivers.
Ride-sourcing services such as sRide also collaborated with other mobility providers such as Metro Railways in order to bring riders more convenience at different locations across cities.
Expansion to Smaller Cities
The proliferation of ride-sharing services has allowed these apps to reach even those areas that lacked access to private transportation. Companies such as Uber and Ola have now expanded their service into over 250 cities in India, New Zealand, and Australia, providing much-needed transportation options for many rural and suburban communities.
Through partnerships with local transport authorities, ride sharing apps are able to offer an array of commuting solutions at a fraction of the cost compared to traditional public transit options.
This expansion is enabling many smaller cities across India by contributing greatly towards increased mobility and connectivity amongst local populations, making travel easier than ever before.
Integration With Other Services
Ride-sharing apps in India are increasingly integrating with other services to provide a comprehensive suite of transportation offerings to customers. This includes ride-hailing services being offered in tandem with food delivery, grocery delivery, and even public transport options like metro lines and bus routes.
By leveraging business partnerships, platform providers like Uber and BlaBlaCar can offer users the convenience of getting from Point A to Point B using multiple modes of transport under one app.
Through such integrations, Indian ride-sharing apps have been able to make on-demand transport more economically viable and accessible for people living in smaller towns or rural areas while also making city travel quicker for commuters who often need alternative forms of transport as part of their workflow.
Focus on Sustainability and Environmental Impact
Ride-sharing apps are increasingly becoming an attractive transportation strategy in urban India for being both cost and time-efficient. Apart from the economic benefits, these services enable greater environmental sustainability with features like carbon impact tracking, emission reduction rewards and incentives, carpooling, and electric vehicle integration.
As transportation accounts for the majority of global greenhouse emissions, as much as 20% – it is crucial that people make mindful decisions when choosing modes of transportation to reduce their personal carbon footprint.
Moreover, ride-sharing also results in fewer cars on the roads, ultimately leading to lowered congestion levels; estimated increases could be up to 80%. Some popular ride-sharing applications have partnered with local authorities around cities or governments at a state level to promote shared mobility initiatives, such as improving public transport infrastructure while providing more options for those who need access to alternative means of transit.
Ride Sharing Apps in India: Challenges and Controversies
Ride sharing apps in India have faced regulatory issues, safety concerns, and surge pricing controversies that are constantly under scrutiny.
Regulatory Issues
In India, regulatory issues have posed a considerable hurdle to the growth of ride-sharing services. In May 2020, the Indian government imposed new regulations limiting ride-sharing companies to charge a maximum commission of 20% on rides that they facilitate.
This has resulted in an increase in their operational costs while squeezing their profit margin, thus leading to decreased efficiency and profitability. Moreover, taxi operators in different cities are contesting app-based ride-sharing services by constantly challenging them legally or lobbying for legislation that would ban them altogether.
An example of this is Haryana's two recently passed ordinances attempting to regulate cab aggregators like Ola and Uber operating within its borders. These cases have significantly complicated things for ride-sharing companies as it becomes increasingly difficult for them to comply with local regulations across different cities where they are present due to varying policies across state lines.
Safety Concerns
Ride-sharing apps like Uber and Lyft have become popular modes of transport in India. However, safety is a major concern for both riders and drivers despite the advantages they bring.
Reports of harassment, assault, robberies, and other criminal activities associated with such services have led many to question their reliability and level of safety. To protect passengers from potential risks, several measures are taken by ride-sharing companies in India, including background checks on drivers as well as vehicle inspections.
These ensure that all employees offer a safe and secure journey to customers while also providing security features within the app itself, which can be used during emergencies or troublesome situations.
People often search for information on the safety of Uber in India so they know what to expect before embarking on their journey; there is an entire section dedicated to this purpose on Uber's website, which provides details about how they strive towards customer protection against fraud or criminal activity.
This has played an important role in improving its reputation among travelers who now know what steps will be taken if put in dangerous scenarios when taking rides via ride shares.
Impact on Traditional Taxi Services
Uber and other ride-sharing services have drastically affected the traditional taxi industry in India. With the introduction of these apps, commuters now had cheaper options than standard taxis while still getting reliable rides within minutes.
This has shifted public preferences towards using these ride-hailing apps instead of taking a regular taxi service, causing disruption to the existing market. Traditional taxi companies in India were forced to adapt; some resorted to cutting down prices or offering additional amenities like Wi-Fi and charging outlets in order to compete against their newer rivals.
However, many drivers from big cities who used to rely on local taxis as their sole source of income saw a significant decline due to this competition from Uber and Ola if they chose not to switch over.
Surge Pricing Controversies
Ride-sharing apps in India, such as Uber and Ola, have drawn criticism for their use of surge pricing, or 'prime time pricing'. This feature potentially leads to customer dissatisfaction when demand outweighs supply; higher fares are charged due to increased market activity, leading riders to believe they are paying more than necessary.
Furthermore, researchers link surge prices directly to customers' perception of driver performance – lower grades being assigned by riders at times when the price is high. In response, the Indian government set a price ceiling on Uber rides, which affects both drivers and passengers alike; while passengers benefit from the cheaper rates now offered, many drivers struggle financially since they cannot calculate how much income can be received from each ride anymore.
Surge pricing by these ride-sharing apps is an attempt to incentivize drivers with added compensation during peak hours – tying payments for services directly into market mechanisms in order to balance out supply and demand.
Tips for Using Ride Sharing Apps in India
Get the most out of your ride sharing experience in India by following our essential safety tips and finding the best deals, discounts, and offers.
Safety Tips
Riding in India with a ride-sharing app can be safe if done so carefully. To ensure a safe ride, checking the driver's rating and ride history before getting into their car is important.
Additionally, downloading the Uber app is recommended for people traveling in India—the app offers useful features like route suggestions and emergency contact information, as well as real-time tracking of your rides, which users may find reassuring.
Safety protocols have been strengthened in recent years due to new regulations imposed by Indian authorities, such as compulsory police verification of drivers and sharing details of every passenger trip with law enforcement agencies when requested.
How to Find the Best Deals and Discounts
Ride-sharing apps offer a convenient and affordable way to get around India. To help readers save even more money using these services, they can watch for promotions and discounts.
All ride-sharing apps have a section within their app dedicated to special offers, so users should regularly check it for any available deals or coupons that could lower the cost of their ride.
Additionally, readers might find promo codes online on social media or coupon websites by researching the topic. Upon signing up, new users can also take advantage of the welcome discounts available from many ride-sharing apps.
Using these services during off-peak hours like late nights or early mornings is another strategy that often leads to lower prices due to decreased demand at those times. Furthermore, some of the most popular apps, such as Uber and Ola, provide loyalty programs that reward frequent riders with credits or free rides after accumulating points over time.
How to Ensure a Smooth and Hassle-Free Ride
Ride-sharing apps are becoming an increasingly popular way to travel in India. It's important to know the steps you can take to ensure a smooth and hassle-free ride when using these services.
First, download the appropriate app onto your phone, such as Uber or Ola Share. You should also spend some time familiarising yourself with each app's features to understand how it works before requesting a ride.
On occasion, promotions and discounts can be found, which could save you money on your rides — so checking regularly for these is worthwhile, too. Try comparing different apps, looking at things like pricing structure, user reviews and ratings, safety precautions, etc., to find the best option for your budget and requirements.
Frequently Asked Questions (FAQs)
Here are some common questions on this topic
1. What are ride-sharing apps?
Ride-sharing apps are online services that allow users to book private rides from a driver in their local area. They can be used for transportation needs such as commuting, sightseeing, etc.
2. What is the best ride-sharing app in India?
The most popular ride-sharing app in India is Ola, which offers affordable rides and has support across major cities. Other popular options include Uber and Meru Cabs.
Weighing features like safety, convenience, fares, and availability of vehicles will help you choose the best one for your needs.
3. What payment methods do ride-sharing apps accept?
Most ride-sharing apps accept payments via debit/credit cards and digital payment wallets such as Paytm or Airtel Money. Some also allow cash payments directly to the drivers or through an intermediary agency at an extra cost.