Food Delivery Delights: Elevate Your Indian Culinary Experience with 100 Top Apps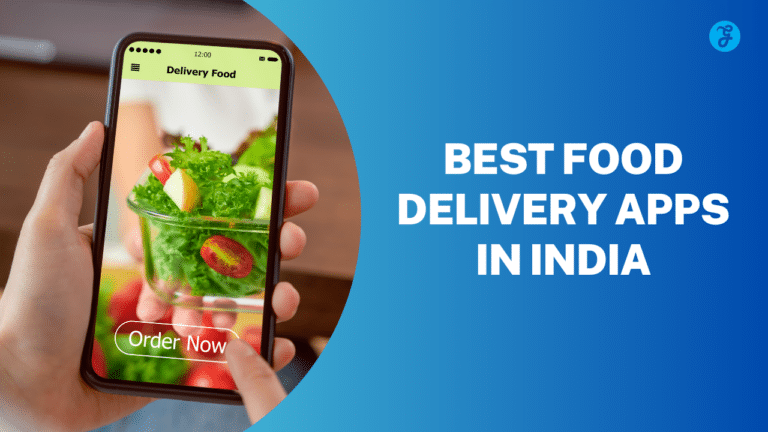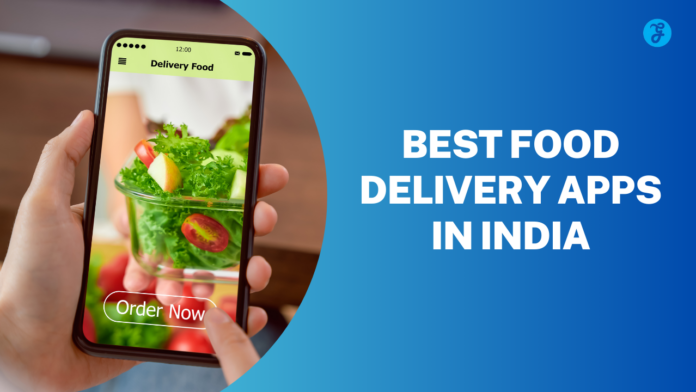 Food delivery apps are revolutionizing how Indians eat by providing access to various restaurants and eateries in all major cities. Whether you're craving piping hot samosas, crispy dosas, juicy biryani or want your latest fast food fix, India's best food delivery apps can satisfy your appetite day or night.
This article has everything you need to know about India's top-rated takeout apps and the latest trends, tips, and more information! Have a busy schedule? Let these world-class culinary options come to your door for hassle-free meal breaks.
Get ready to explore new tastes with the convenience of home delivery without compromising safety!
Content Highlights
India has some of the best food delivery apps, such as Zomato, Swiggy, Uber Eats, FoodPanda, Deliveroo, and Eat Fit, that make it easier to access tasty meals from local and international restaurants.
Many food delivery apps offer contactless deliveries for added safety precautions during COVID-19 pandemic times.
These apps provide customers with various features, such as quick ordering process steps & real-time tracking of deliveries, along with discounts on orders via loyalty programs.
Some services also cater specifically to health consciousness by providing options like organic or plant-based items depending upon user preference.
20 Best Food Delivery Apps in India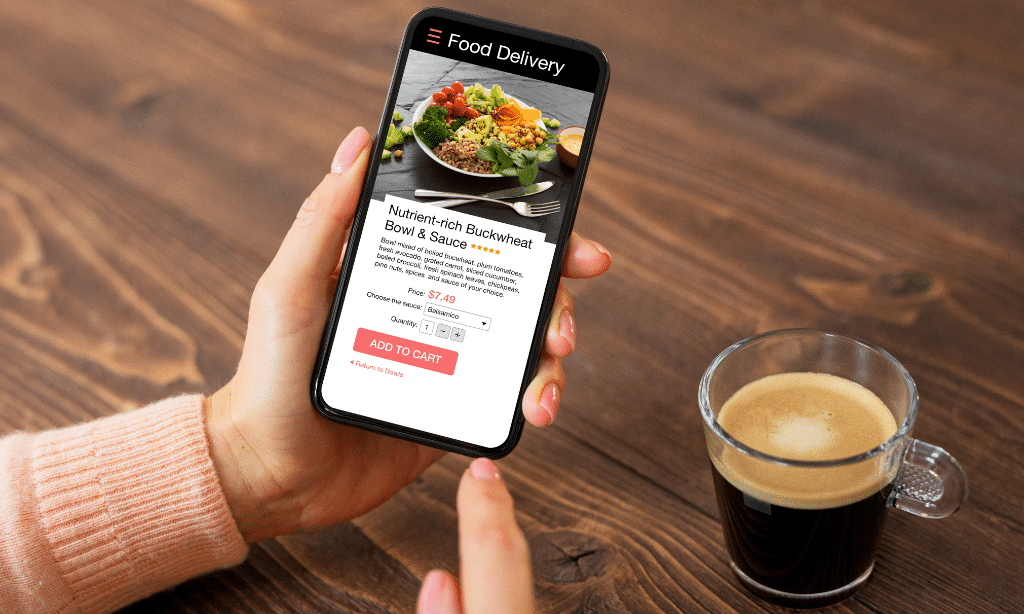 Zomato, Swiggy, Uber Eats, FoodPanda, Deliveroo, Eat Fit, Dunzo, Domino's, and Grubhubare are some of India's leading food delivery services.
Here is a table with the list of the 50 best food delivery apps in India, their operating states, and timings:
| App | States Operated | Timings |
| --- | --- | --- |
| Zomato | Pan-India | 8 am to 12 am |
| Swiggy | Pan-India | 8 am to 11 pm |
| Foodpanda | Pan-India | 8 am to 11 pm |
| UberEats | Pan-India | 8 am to 11 pm |
| Grofers | Pan-India | 7 am to 11 pm |
| Dunzo | Karnataka, Telangana, Delhi NCR | 24 hours |
| Faasos | Pan-India | 11 am to 11 pm |
| Freshmenu | Karnataka, Telangana, Delhi NCR, Mumbai | 7 am to 10 pm |
| Box8 | Mumbai, Bangalore, Delhi NCR | 8 am to 10 pm |
| Milkbasket | Gurgaon, Noida, Dwarka, Ghaziabad, Bangalore | 12am to 6am, 9am to 1pm, 4pm to 12am |
| Scootsy | Mumbai | 8 am to 12 am |
| Holachef | Mumbai, Delhi NCR, Bangalore, Pune, Chennai, Hyderabad, Kolkata | 8 am to 10:30 pm |
| Eat.Fit | Bangalore, Hyderabad, Delhi NCR | 6 am to 11 pm |
| InnerChef | Mumbai, Bangalore, Delhi NCR, Pune, Hyderabad, Chennai, Kolkata | 7 am to 10:30 pm |
| FreshToHome | Bangalore, Mumbai, Delhi NCR, Pune, Hyderabad, Chennai, Kolkata | 7 am to 10 pm |
| Coolwinks | Kolkata | 10:30 am to 10:30 pm |
| Ammi's Biryani | Bangalore, Hyderabad | 11 am to 10:30 pm |
| Chowman | Kolkata | 11 am to 11 pm |
| Biryani By Kilo | Delhi NCR, Mumbai, Bangalore, Hyderabad, Chennai, Pune, Kolkata | 11 am to 10:30 pm |
| Homebreads | Bangalore | 7 am to 9 pm |
| Samosa Party | Delhi NCR | 11 am to 10 pm |
| Juno's Pizza | Mumbai, Pune | 11 am to 11 pm |
| Box8 | Bangalore, Mumbai, Delhi NCR | 8 am to 10 pm |
| EatFit | Bangalore | 6 am to 10 pm |
| Foodring | Kolkata | 6 am to 11 pm |
| Kitchens@ | Mumbai | 7 am to 11 pm |
| Oh My God | Delhi NCR | 10:30 am to 12 am |
| Kallol | Kolkata | 6 am to 11 pm |
| Bhojohori Manna | Kolkata | 11 am to 10 pm |
| Meals101 | Bangalore | 7 am to 11 pm |
| Tinmen | Hyderabad | 7 am to 10:30 pm |
| DailyNinja | Hyderabad, Delhi NCR | 7 am to 10 pm |
| FoodMingo | Delhi NCR | 10 am to 10 pm |
| Bhookha Haathi | Delhi NCR | 11 am to 11 pm |
| MadBite | Kolkata | 11 am to 10 pm |
| Grab | Bangalore, Delhi NCR, Mumbai | 8 am to 10 pm |
| Eat Sure | Bangalore, Mumbai | 7 am to 11 pm |
| Yumlane | Mumbai | 7 am to 11 pm |
| Homeplate | Pune | 8 am to 10:30 pm |
| Myra's | Kolkata | 11 am to 10:30 pm |
| Irani Chaii | Mumbai | 8 am to 12 am |
| Kitchens@ | Delhi NCR | 7 am to 11 pm |
| Hungry Bangalore | Bangalore | 7 am to 11 pm |
| Momo King | Kolkata | 11 am to 10 pm |
| Wok Express | Bangalore | 11 am to 11 pm |
| Bikanervala Foods | Delhi NCR | 8 am to 11 pm |
| Thalis | Pan-India | 11 am to 11 pm |
| Guilt Trip | Pan-India | 8 am to 10 pm |
Table: Top 50 Food Delivery Apps in India
Zomato
Zomato is a popular on-demand food delivery app in India offering an extensive restaurant and cafe database. The company's user-friendly platform records the highest number of orders among food delivery apps nationwide.
This has led to its recognition as a go-to platform for ordering restaurant meals, making it one of India's most popular applications for consuming out foods. Zomato stands out with its convenient app features, such as location tracking and personalized recommendations and its vast selection of food options available to order from both local and international restaurants.
The app also provides detailed reviews and ratings from other users so customers can make informed decisions when selecting an eatery or cafe. Through consistent innovation, Zomato has managed to revolutionize the Indian food delivery market by creating simple solutions for users that allow them to get freshly cooked food delivered straight from their favorite local restaurants directly to their doorsteps within minutes!
Swiggy
Swiggy is India's largest and most trusted food delivery platform. It entered the Indian food market in 2014, starting its services in Koramangala, Bengaluru. Swiggy is available in various cities across India, like Bangalore, Chennai, Mumbai, Delhi, and Kolkata.
The app has over 5 million installations and continues to grow each day due to its efficient and reliable service in delivering tasty meals from quality restaurants at low prices.
With a wide range of cuisines on offer covering street foods to regional dishes as well as plant-based options and healthy alternatives such as organic options – Swiggy truly provides users with an unparalleled variety of choices for their daily meals.
In addition to restaurant food deliveries, it also offers grocery deliveries where customers can order groceries online within minutes, limiting the need for physical trips or store visits during peak hour traffic times or evenings when regular stores remain closed.
UberEats
Uber Eats, the popular online food delivery marketplace, was acquired by Zomato in January 2020. Known for its innovative approach to ordering and delivering food from top restaurants in India, Uber Eats is widely considered one of the best food delivery apps on the market today.
The app's user-friendly interface makes it easy to browse a wide selection of restaurants and cuisines, with an option for customized search filters that can help narrow down your options even further.
Featuring seamless ordering process steps and real-time tracking of deliveries, UberEats delivers meals from top local eateries quickly at great prices. Offering everything from street food delights to regional specialties or healthy vegan dishes – customers can access all kinds of delicious meal experiences with this convenient platform.
FoodPanda
FoodPanda is one of India's foremost food delivery apps, providing customers with easy-to-use platforms for browsing menus and connecting them with local restaurants. With its intuitive interface and availability across multiple platforms, Food Panda has simplified the process of ordering food online for customers.
Users can browse an extensive list of restaurants nearby or customize their options by filtering their favorite cuisines and dishes according to their preferences.
Additionally, they have access to customer ratings that make choosing a favored restaurant from the list easier. Moreover, this app also offers contactless deliveries as a safety precaution during the pandemic, ensuring customer convenience without compromising safety standards.
Deliveroo
Deliveroo is a London-based on-demand food delivery start-up founded in 2013. It is available to consumers across the United Kingdom and India, with an emphasis on hyperlocal business tailored to specific neighborhoods.
Known for its high quality and unique ordering process compared to competitors like Uber Eats, Deliveroo stands out as one of India's best food delivery apps. Consumers enjoy quick and easy ordering processes along with convenient delivery tracking, access to a wide variety of options at restaurants, both local and international, loyalty programs with discounts, as well as contactless delivery amid current health concerns.
With such features all rolled into one comprehensive app, it's no wonder Deliveroo has become so popular among Indians!
Eat Fit
is a Bengaluru-based food delivery app specializing in providing its users with healthy diet food options. With its emphasis on delivering nutritious meals, it ensures customers maintain their health and fitness goals without compromising on taste or quality.
It stands out from the rest by providing fresher ingredients and healthier recipes while extending patrons an array of cuisines to choose from.
Apart from top-notch quality nutrition, Eat Fit is unique as it is part of the Omni channel platform EatSure. This allows individuals to order directly through multiple restaurants with just one click.
Dunzo
Dunzo is a popular Indian-based on-demand delivery service that has changed how people order food and receive packages. The company was initially started as a WhatsApp group, but now it offers services in major cities across India.
It follows the hyper-local delivery model by utilizing local Kirana stores to fulfill orders faster than typical courier systems. Additionally, Google made its first direct investment into Dunzo, making it one of India's most successful startups.
Moreover, partnering with PepsiCo allowed them to provide accelerated home delivery for packaged items and groceries in select areas of Bengaluru city. Furthermore, they offer their services across all outlets in the eight largest cities, including Delhi NCR, Mumbai, Pune, Hyderabad, Chennai, and Kolkata, empowering consumers with choices & convenience.
Domino's
Domino's is one of the top food delivery apps in India. With a mobile app for ordering food and exploring their menu options, Domino's offers customers a wide variety of delicious pizza selections, as well as sides such as garlic bread, French fries, and beverages.
In fiscal year 2019, they generated approximately 75% of their orders through mobile ordering alone. With this innovative approach to food delivery services and an attractive loyalty program for returning users has come success- Domino's beat both Papa John's and Pizza Hut to become India's leading pizza chain.
They have also been featured in multiple lists, naming them among the best online food delivery apps available in the country today. This popular Italian-American restaurant chain stands out due to its digital transformation efforts that make convenient pizza deliveries easy to access regardless of where you are located within India.
Grubhub
Grubhub was founded in 2013 and is one of India's top food delivery apps. It features over 365,000 restaurant partners, providing its users an extensive selection of cuisines.
In addition to offering varieties from local favorites to international tastes, Grubhub provides exclusive deals and rewards for its customers. As it is affiliated with Eat Takeaway.com, a leading global online meal delivery marketplace, Grubhub provides secure payment systems and efficient order tracking tools for convenience.
With a presence across most parts of India, customers can enjoy tasty meals delivered to their doorstep.
McDonald's
McDonald's India offers customers a convenient way to place their orders with the fully-featured McDelivery app. Customers can choose from a selection of meals, burgers, wraps, and desserts at McDonald's restaurants near them.
When ordering on the McDelivery app, they have access to detailed descriptions about each dish as well such as ingredients used, nutritional facts, etc. Customers also get alerts for new deals and updates that are exclusively available through the app.
The McDelivery service is associated with other delivery apps in India, which allows users to compare prices and get discounts on food items easily. Despite its 2017 data leak security issue, McDonald's ensures customer safety by monitoring all transactions closely so that any sensitive personal information remains secure when ordering through this platform.
Box8
Box8 has earned its place as a top choice for food enthusiasts seeking both diversity and flavor in their meals. What sets Box8 apart is its extensive range of offerings, spanning both Indian and international cuisines. Whether you're yearning for the aromatic spices of biryani, the convenience of a wrap, or the creative and innovative flavors of fusion meals, Box8 has a menu that caters to all tastes.
But what distinguishes Box8 is its unwavering commitment to providing quick and hassle-free deliveries, ensuring that your food arrives steaming hot and fresh at your doorstep. The app's user-friendly interface makes the entire ordering process a breeze, earning it favor among those who appreciate both convenience and variety in their dining choices.
Faasos
Faasos is synonymous with efficiency and convenience when it comes to food delivery. It specializes in wraps, biryanis, and quick bites, perfectly catering to the fast-paced urban lifestyles of India. The app's user-friendly interface ensures that even amidst a busy schedule, customers can effortlessly explore a diverse menu, select their favorite items, and have them delivered promptly.
Faasos is all about simplicity, ensuring that busy individuals can enjoy flavorful Indian dishes without the time-consuming process of cooking or dining out. It's a go-to option for those seeking a delicious, hassle-free meal experience.
FreshMenu
FreshMenu is the epitome of elevating food delivery to gourmet heights. With a daily-changing menu, it keeps customers continually surprised and delighted with a variety of dishes, ranging from refreshing salads to hearty sandwiches and international cuisine.
The hallmark of FreshMenu is its unwavering commitment to quality ingredients and unique flavors. Every dish is meticulously crafted to ensure an innovative and high-quality culinary journey. For those who appreciate culinary creativity and top-notch dining experiences, FreshMenu is the preferred choice.
Ovenstory Pizza
Ovenstory Pizza is a paradise for pizza lovers who seek convenience and the freedom to customize their pizza creations. What sets it apart is its extensive selection of toppings and crusts, allowing customers to craft their personalized pizza experience. Whether you're a fan of classic combinations or eager to explore adventurous flavors, Ovenstory Pizza caters to your preferences.
The app strongly emphasizes quick and reliable deliveries, ensuring that your pizza cravings are satisfied promptly and with precision. It's a haven for pizza aficionados seeking the perfect slice.
Behrouz Biryani
Behrouz Biryani offers more than just a meal; it offers a royal and aromatic biryani experience that transports you to the days of ancient Persian cuisine. The app specializes in delivering biryanis that are not just rich in flavors but also steeped in fragrant spices, providing a truly indulgent experience.
Behrouz Biryani ensures that you can savor this regal dish in the comfort of your own home, making it a preferred choice for those seeking authentic and extravagant dining experiences. It's a taste of history delivered to your doorstep.
InnerChef
InnerChef is the ideal destination for health-conscious individuals who refuse to compromise on taste. The app offers an extensive range of salads, bowls, and customizable dishes, allowing customers to prioritize their well-being without sacrificing flavor. InnerChef goes beyond mere nutrition; it is a comprehensive destination for those seeking wholesome and delectable food choices. InnerChef caters to various dietary needs and preferences, from nourishing salads to gourmet desserts and snacks.
Swiggy Genie
Swiggy Genie represents the evolution of food delivery services, extending its reach beyond meals to meet various needs. Beyond food delivery, it enables customers to send packages and documents, and even pick up groceries.
Swiggy Genie's quick and reliable deliveries make it a versatile choice, especially when convenient and speed are essential. It has become the preferred choice for those seeking a reliable delivery partner for a wide range of requirements beyond just meals, making it a dependable companion in various scenarios.
Pizza Hut
Pizza Hut's dedicated food delivery app in India is a haven for pizza enthusiasts. It brings the world of pizza directly to your fingertips, offering an extensive selection of pizzas, sides, and desserts. What sets it apart is the freedom it gives customers to customize their pizza experience to their heart's content.
The app also provides exclusive deals and offers, ensuring you can enjoy your favorite pizzas with added value and convenience. Pizza Hut has embraced the digital age, making ordering and enjoying pizza an easy and delightful experience.
Chaayos
Chaayos is a unique food delivery app that celebrates the art of tea-making. It specializes in delivering a wide range of teas, including customized options to suit individual preferences. Alongside tea, customers can order snacks like parathas and sandwiches, creating a delightful tea-time experience in the comfort of their homes.
Chaayos caters to tea enthusiasts who seek not just a cup of chai but a perfect cup of chai with the convenience of home delivery. It's a nod to the cherished tradition of tea drinking, made modern and accessible.
KFC India
KFC India's food delivery app brings the iconic flavors of finger-licking fried chicken and sides directly to your doorstep. The app offers convenience and quick service, allowing fans of KFC's offerings to enjoy their favorite meals easily. Exclusive promotions and deals sweeten the deal for loyal customers, making it a go-to choice for those craving the signature flavors of KFC. It's a testament to how technology has made enjoying comfort food as easy as a few taps on your smartphone.
These food delivery apps in India cater to a diverse range of tastes, preferences, and lifestyles. They offer convenience and an array of flavorful experiences that can be enjoyed in the comfort of your own home. Whether you're in the mood for traditional Indian fare, gourmet delights, or international favorites, these apps provide a delightful and hassle-free dining experience.
Read Also: The Significance of Clone Apps for On-Demand Food Delivery in 2023.
Transforming Food Delivery with Technology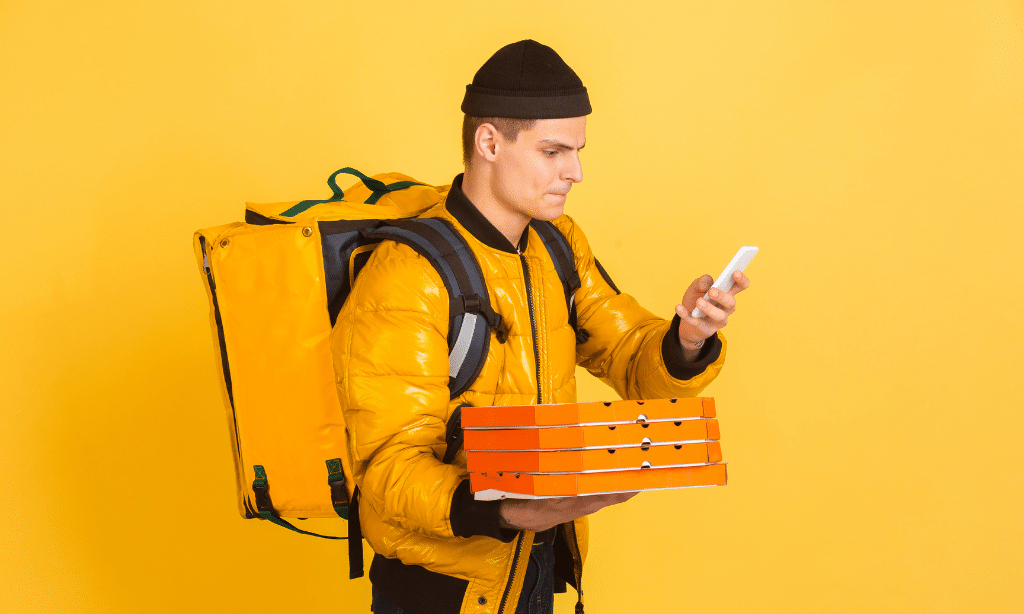 The food delivery industry in India has seen revolutionary changes thanks to the wide array of technological advancements. Mobile apps, GPS tracking systems, and digital payment platforms have drastically streamlined the process of ordering and delivering meals to customers.
Through mobile applications like Zomato, Swiggy, UberEats, FoodPanda, Deliveroo, etc., users can conveniently access menus from thousands of restaurants across their city with just a few taps on their phone screens.
This makes it easier for them to quickly explore various dining options as these apps offer search filters such as food type, cuisine, or price range. Additionally, customers can easily specify preferences regarding toppings or even request custom orders based on their specific requirements.
GPS tracking is yet another implementation that significantly reduces potential delays in food delivery services. With live map locations integrated into the restaurant's dispatch centers or an app interface displaying order progress throughout its route – customers get constant visibility into where exactly their meal is at any point in time, which helps them plan accordingly instead of sacrificing more time due to questions about late deliveries every day being put aside by the providers' support team since they are outmoded by navigation technology already set up within fleets handling hundreds of daily pickups around urban cities in India nowadays.
Furthermore, digital payment platforms like Paytm ensure secure transactions while eliminating cash-based payments involved with traditional methods of catering needs right away after orders are placed online electronically.
Benefits of Using Food Delivery Apps
Enjoy the convenience of ordering food from your favorite restaurants with just a few taps on your device, and enjoy quick and easy delivery to your doorstep.
Convenience
Food delivery apps in India have revolutionized the dining experience by offering unparalleled convenience. With these apps, users can complete transactions without exchanging cash, making the payment process smoother and faster.
Furthermore, food delivery apps accept payments from various gateways, such as Google Pay, Paytm, and Mobikwik, increasing the speed and ease of completing transactions. As a result of this increased efficiency, customers are able to get their meals delivered quickly with minimal effort.
Moreover, dealing with restaurants directly can be tricky, but food delivery apps offer more transparency for both customers and merchants. This way, both parties can be sure that their satisfaction is considered during every order transaction, guaranteeing quick and convenient delivery of delicious meals.
Wide Variety of Options
Food delivery apps in India offer a vast selection of restaurants and cuisines, so customers can order whatever they are craving. From classic Indian dishes to international delights, customers will find various options to please their palates.
With different dietary preferences and tastes being catered for, these apps allow people to make the most out of their food delivery experience. Whether you feel like indulging in some spicy street-style chaat or want an authentic Italian pizza delivered right to your door – food delivery apps have everything! Additionally, users can explore specialties from regional eateries that may not be available at sit-down restaurants but are offered on certain menus through food delivery services.
Available choices also go beyond meals; grocery items and essentials such as vegetables can now conveniently be ordered online from select outlets using various apps. Through these platforms' diverse range of options, customers can enjoy easy access and great convenience when ordering their favorite meals or daily necessities quickly with just a few clicks.
Quick and Easy Ordering Process
Food delivery apps in India guarantee quick, convenient, and delicious meals delivered to your doorstep. Instead of searching for restaurants or navigating complex menus on websites, customers can choose their preferred meal quickly, thanks to the user-friendly interfaces offered by these services.
These apps come with restaurant search options that make it easy for customers to find the dish they're looking for without wasting time. Moreover, most food delivery apps have streamlined payment processes, allowing users to pay for their orders without hassle.
All this adds to a truly delightful ordering experience where meals are delivered within 30 minutes or less. From convenience-driven checkout experiences to contactless deliveries, food delivery apps in India continue transforming our everyday lives.
Delivery Tracking
Delivery tracking is an essential part of any successful food delivery app, providing convenience and peace of mind to consumers. Allowing customers to track their orders in real time helps them plan their day accordingly and reduces the uncertainty about when the food will be delivered.
This improves customer satisfaction and offers restaurants valuable data as they can monitor daily sales trends or customize menus according to consumer preferences. Additionally, tracking technology can also provide insights into which areas are most profitable for businesses, allowing them to expand delivery services accordingly.
Real-time tracking increases transparency between consumers and companies while ensuring reliable service that provides long-term customer loyalty.
Latest Updates in Food Delivery Apps
With the advancement of technology, food delivery apps are constantly introducing new updates to ensure their users have an easy and safe experience. From contactless deliveries to loyalty programs, there are plenty of exciting features! Explore these innovations to find out which suits your needs best.
Introduction of Contactless Delivery
Contactless delivery has been introduced in food delivery apps as a standard practice to address the challenges posed by the COVID-19 pandemic. This feature allows customers to order food directly from their favorite restaurants without having any contact with the delivery person.
By limiting contact and ensuring safety, this feature minimizes the risk of virus transmission and ensures customers' well-being is a top priority. Moreover, since no physical exchange is required between the customer and the deliverer, the process becomes faster and more efficient than ever before.
Self-efficacy, along with perceived benefits, also positively influences customers' attitude towards contactless online food delivery services. Research aiming at understanding customer preferences have shown that they prefer payment options such as credit/debit card or secure digital wallets over traditional cash payments due to added convenience, security, control over spending limits, and ease of transaction tracking associated with them.
Integration With Digital Payment Platforms
In India, food delivery apps have integrated with digital payment platforms to make ordering and purchasing easy and seamless for users. These apps offer various popular e-wallet and payment gateways like Paytm, Google Pay, and PhonePe as options while checking out.
This integration allows users to pay directly through their linked bank accounts or debit/credit cards without hassle. Furthermore, features such as UPI payments, net banking services, and cash-on-delivery (COD) motivational coupons also help enhance user experience by providing secure transactions and discounts for loyal customers.
All these possibilities of digital payments make it convenient for users to quickly place orders from anywhere at any time with just a few clicks!
Expansion of Delivery Areas
The rapid evolution of food delivery has led to unprecedented growth in the sector, forcing platforms and restaurants alike to adapt their strategies and explore new possibilities.
This is especially true in India's large cities, where the increasing demand for food delivery services rapidly expanded the area that most apps offered deliveries to. The expansion of delivery areas was beneficial for customers and restaurants as it allowed them convenience and accessibility when ordering food online.
Customers could now get all their favorite dishes delivered right to their doorsteps, while restaurants experienced much wider coverage than before due to increased awareness by customers on these platforms.
The COVID-19 pandemic further accelerated this growth rate as people relied more heavily on contacting delivery services for essential items such as groceries, produce, and restaurant meals instead of heading out personally.
In fact, several players adapted quickly to contactless deliveries, adding another layer of safety from infection over already existing options like pre-paying digitally for your order or adding desired instructions at check-out time, ensuring an efficient online dining experience.
Loyalty Programs and Discounts
Loyalty Programs and Discounts have proven to be an effective strategy for food delivery apps in India, providing numerous benefits for businesses and customers. Loyalty programs offer users instant discounts or cashback on their orders.
For example, some popular Indian food delivery services such as Zomato Gold, Swiggy Super, and UberEats Plus provide monthly subscriptions with exclusive deals such as free deliveries and reductions on selected orders.
By implementing these reward systems, food delivery companies can increase customer loyalty by incentivizing repeat purchases and boosting revenue. This also helps the business stand out from competitors who don't offer incentives to loyal customers since frequent buyers can get more value than passive system users. If you want, you can also read How to Clear Location Search History on Google Maps.
Factors to Consider When Choosing a Food Delivery App
Before selecting your desired food delivery app, you must consider certain considerations, such as availability in your location, user ratings and reviews, delivery fees and charges, and customer support.
Availability in Your Location
Choosing the best food delivery app in India is not an easy task, as there are numerous apps available offering various services. One of the most important factors to consider when selecting a food delivery app is its availability in your location.
The availability of these apps across India ensures that users have access to their favorite restaurants without having to leave home or search around for them. Additionally, many of these apps offer integrated location intelligence technologies that allow customers to find new restaurants near them – enabling them to enjoy dishes from all over the country right at their doorstep!
Moreover, with mobile applications becoming increasingly popular amongst users, it has become easier for businesses and vendors involved in the food tech industry, such as food delivery companies and restaurant owners – making it even more convenient for users who are looking for quick and easy ordering processes with great value for money.
User Reviews and Ratings
User reviews and ratings are important factors to consider when choosing a food delivery app. User reviews provide valuable insights into the overall customer experience, as the feedback is based on personal experiences with the service.
Reviews can help determine an app's reliability, quality, and user-friendliness. Furthermore, rating systems are also helpful in revealing how satisfied customers were with their orders, making it easier for users to select restaurants they feel confident about.
For example, Zomato uses a 5-star rating system for its online ordering service that allows customers to compare different restaurants before placing their order. Ultimately, looking at user reviews and ratings creates trust among potential new users of food delivery apps while providing current users additional information on where to purchase their next meal.
Range of Restaurants and Cuisines
Food delivery apps in India have revolutionized the way we access restaurant and takeaway meals, offering a diverse variety of cuisines across the nation. From Indian street food to international fast-food chains, customers can choose from an extensive range of options to satisfy their cravings at any time of day.
The availability varies according to specific cities or towns, but generally, users are spoilt for choice when it comes to getting a bite delivered straight to their door. Apps such as Zomato, Swiggy, Uber Eats, and Food Panda allow customers to compare menus before selecting dishes based on reviews and ratings from other user experiences.
This provides essential information for making informed decisions about what they should purchase via delivery services. Furthermore, online food delivery has immensely impacted the entire industry – transforming how restaurants offer their items and introducing new exotic culinary trends never experienced before in India.
Delivery Fees and Charges
Food delivery apps are becoming increasingly popular in India, providing customers with a convenient way to deliver their favorite food. However, customers need to know the associated fees and charges they may incur when ordering from these apps.
The distance from the restaurant determines delivery fees and can range from something as low as ₹20 for nearby locations all the way up to hundreds of rupees for more far-flung areas.
Additionally, service fees charged by the delivery company will be included in your total order cost. Taxes such as sales tax may also be added depending on your location. This means that while some apps may appear cheaper than others initially, extra costs such as delivery or service fees need to be considered to determine how much you'll actually pay at checkout.
Customer Support
Customer support is important in ensuring customer satisfaction with food delivery apps. A reliable and responsive customer service team can be critical to the success of any food delivery business.
From addressing concerns such as delayed deliveries, incorrect orders, and quality issues to offering personalized service recommendations and advice, customers want assurance that trained professionals will always handle their queries.
Thanks to technological advancement, today, many food delivery apps feature streamlined helpdesk systems or even live chat for real-time assistance. This enables customers to resolve their problems quickly while still feeling connected to a person who cares about resolving their issue—ultimately aiding them in better decision-making when it comes time for ordering from restaurants.
Adopting advanced tools such as automated notifications and intelligent bots can further enhance user engagement by providing enhanced support throughout their experience with the app.
Popular Food Trends in India
With worldwide cuisines becoming increasingly popular, local specialties and street food have emerged as some of the leading trends in India's food scene.
Street Food and Regional Specialties
Indian cuisine is renowned for its delicious regional specialties and many street food dishes. Street food in India has been a part of eating culture since ancient times, letting people enjoy different flavors within the comforts of their homes – or wherever they are standing on the streets! The items range from hot to cold snacks, providing various flavor combinations and mouth-watering delights.
Some examples include chaats like bhelpuri, Sev puri, or vada pav; panipuris, pani puri shots made out of various chutneys; gol gappas with all kinds of fillings such as mashed potatoes, boiled chickpeas, and flavored water called paani.
Besides these popular chaats, there are sweets like jalebi, which have become loved equally across regional boundaries throughout India for decades.
Cultural influences play an important role in creating regional variations in Indian food that have been passed down through generations over centuries. From pork vindaloo from Goa to biryani from Hyderabad to butter chicken originating from Punjab – each dish proudly outsets certain taste signature depending upon the city it has come from! Therefore, not only does it appeal to locals, it attracts nationwide attention, thereby helping set up stalls near train stations across major cities or even stalls on restaurant menus.
Healthy and Organic Options
Health-conscious individuals have various sustainable, organic food choices available these days. Best food delivery apps in India are introducing healthy and organic options for customers to enjoy good quality meals without compromising on their health and wellbeing.
The environmentally friendly initiatives in these apps make it easier for users to find delicious plant-based dishes – vegan, gluten-free, sugar-free, low bad cholesterol, or dairy-free! Eating certified organic products has numerous benefits: harm reduction to the environment, improved nutrient content & fewer chemicals present resulting from better nutrition.
With various payment options like cash on delivery as well as digital payments ease of orderinag is maintained along with offers & discounts leading to maximum consumer satisfaction comes due course.
Plant-Based and Vegetarian Options
In India, plant-based foods are the fastest-growing category in many grocery shops with a new analysis by Kerry finding that 70% of the population consumes such options. This growing demand is reflected in the food delivery industry, as vegetarianism and its associated health benefits become increasingly popular amongst those looking to make conscious lifestyle choices.
Furthermore, this rise in popularity has been followed by significant growth on an international scale; within seven years, the global vegan food market is projected to reach $61.35 billion from its current value of $26.16 billion.
Food delivery services are quick to capitalize on these developments and offer more diverse menus for customers who prefer plant-based meals or have restrictive diets due to health reasons or personal beliefs.
Restaurants can also benefit from offering a range of vegetarian dishes such as curries, salads, and stir fry: not only do they align with customer demands but they usually require fewer ingredients than their non-vegetarian counterparts with cost savings often passed onto consumers through discounts or loyalty programs.
Fusion Cuisine
Fusion cuisine in India celebrates diversity, and creativity and pushes culinary boundaries, bringing together different culinary traditions to create unique dishes. Over the past few years, fusion cuisine has become increasingly popular in India as it has redefined traditional Indian flavors with global influences from all over the world.
Fusion food is a result of combining classic recipes and ingredients with new flavors and techniques. Through this creative process, cooking styles have become more versatile which allows chefs to offer novel experiences and delicious dishes for customers across the country.
This growing trend of fusion food has opened up a wide range of restaurants offering innovative cuisines such as Mexican-Indian fare or Middle Eastern-inspired Italian dishes amongst other exciting combinations which has increased restaurant popularity in both cities and small towns alike.
Tips for a Seamless Food Delivery Experience
To make the most of your food delivery experience, double-check your delivery address, provide clear instructions for the delivery person, check the order upon arrival, and leave feedback and ratings.
Double-Check Your Delivery Address
It is essential for customers to double-check their delivery address when ordering via food delivery apps. Without a correct address, the food will not reach its destination in a timely manner and could even get lost.
This can extend the time of arrival considerably or result in an inability to deliver at all due to wrong geographical information. Customers should check that their saved phone number, address, as well as any other accompanying instructions, are valid before they complete the order process.
Furthermore, mistakes made by personnel entering incorrect addresses into applications can further add to delays; so it is especially important that customers watch and input their own information carefully when placing restaurant orders online.
As mentioned above, provides useful tips such as checking customer ratings and availability of restaurants listed, etc., which will ensure that diners have access to trusted food establishments with accurate location information about where they want to receive their food deliveries from.
Provide Clear Instructions for the Delivery Person
When ordering food online, one of the key factors that can ensure a smooth and error-free delivery process is providing clear instructions to the delivery person. This involves giving appropriate directions to the restaurant, letting them know where you'll be waiting for your order, as well as informing them about any special requests or modifications you may have.
By explicitly outlining what is expected from both sides before receiving your order, helps maximize accuracy when it comes to delivering customer satisfaction. For instance, if a customer wants extra ketchup packets included in their order they should give clear instructions regarding exactly how many packets they want to be added and specify whether it should be returned with takeout or delivered separately.
Specifying additional details such as personal preferences (e.g., spicy vs. mild) will also help reduce mistakes occurring due to miscommunication between parties involved in the delivery service transaction.
Check the Order Upon Delivery
It is essential to check the order upon delivery when using food delivery apps. When a customer receives their order, they should always double-check that all items have been included and are of the expected quality.
Not checking the order can lead to unpleasant experiences due to missing or incorrect items; for instance, if an item is excluded from the order but has still been charged for its full price, this could result in customer dissatisfaction.
Furthermore, not inspecting an edible item in cases where it may contain foreign objects such as hair or dirt can have negative implications for health and safety standards. In addition to these important factors which warrant customers' careful inspection of each food delivery, there is also great value provided by providing feedback on orders received into review systems online – which over time allows restaurants and third-party companies supplying these services insight into how well they are executing their duties so they can continually improve their offerings and maintain customer satisfaction levels with their end product deliveries.
Leave Feedback and Ratings for the Restaurant and Delivery Service
Customer feedback and ratings are essential elements of food delivery apps all over the world. Feedback helps improve customer experience by allowing customers to share their opinions and experiences with restaurants that offer delivery services.
These reviews enable restaurant owners to learn, understand, and improve customer service according to user preferences. Ratings also play an important role in adding visibility – they can influence potential customers on whether or not they should try a particular option out.
Restaurants receiving good ratings demonstrate great trust among consumers for the quality of food served. On the other hand, poor ratings may adversely affect businesses if customers have had bad experiences with them in terms of late deliveries, cold food, and so on.
Takeaway
The food delivery apps in India have revolutionized the way we order food and made it easier for customers to access a variety of cuisines and restaurants. The best food delivery apps are affordable, offer great convenience and variety, provide quick ordering processes, and make use of technology such as contactless delivery to ensure safe food deliveries.
It is important to consider factors like availability, user reviews, range of restaurants, fees & charges before deciding which app to choose from. Furthermore, healthy eating habits can also be maintained by exploring options marked with organic or plant-based labels on these apps.
By following the tips listed in this article you will ensure that each meal is delivered hassle-free directly to your doorstep! We highly recommend readers explore our recommended reading section for more interesting articles on food delivery topics.