10 Best Educational Toys to Boost Your 9-Year-Old's Creativity and Imagination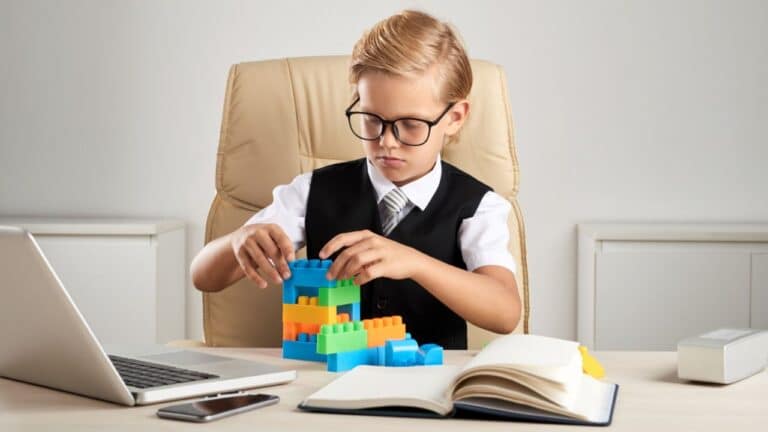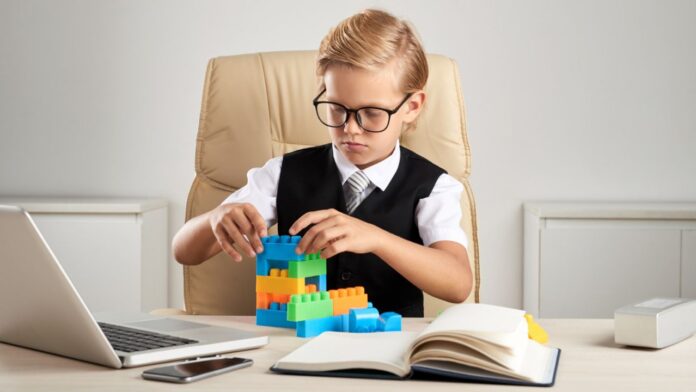 Children as young as nine are learning to conduct research, acquire basic arithmetic skills, study geometry, discover through science, and comprehend significant historical events. They should also be able to evaluate, organize, locate, and display data.
The middle childhood developmental stage begins at the age of nine. They are gaining independence and need less adult supervision. They also begin to acquire interests in specific disciplines. As school becomes more tough, students may experience further academic obstacles. When this happens, they may want assistance and direction from their parents to help them get through it.
It is critical that they have toys that will continue to enhance their knowledge and skills at this time. The following are the top ten educational toys for nine-year-olds.
The Top Educational Toys
Science Magic Kit
This is science that your children will enjoy! They will enjoy investigating this kit, which includes ten experiments such as changing the color of water, making a coin float, and making snow appear magically. It features a plethora of fascinating facts as well as kid-friendly directions that are illustrated for clarity.
Interactive Map
This interactive map of the United States has received four honors, including Family Choice, Tillywig Brain Child Award, Mom's Choice Gold Metal, and Creative Child Seal of Excellence Award. It can be hung on a wall, used as a floor toy, or utilized as a play mat. Assist your youngster in learning about climate and essential facts about our 50 states. This map has over 500 information and helps to build geography, environmental awareness, memory, and problem-solving skills.
Gravity Maze
Gravity Maze is one of the most popular brain games and puzzles. It aids in the development of important abilities as children play their way through problems. This game has 60 challenges, ranging from beginner to expert. It is a STEM toy that focuses on engineering and assists in the development of planning abilities.
Interactive Human Body
Learn about the human body by constructing layers of bones, organs, and muscles! Each body part snaps together and is incredibly lifelike. It comprises three posters that detail and explain each step of body construction. Children will get knowledge about bone joints, critical organs, and major muscles. It will also teach them how to maintain our bodies' happiness and wellness.
Crystal Growing Experimental Kit
Depending on the size of the package, it contains seven to 10 crystal science projects. It's not only exciting to develop the crystals, but they can also be shown in the kit's special display box once they're finished. This kit is ideal for scientific enthusiasts or children interested in geology.
Coding Starter Kit
Begin them young! And teach your children the fundamentals of coding at a young age. This package is an excellent approach to make learning enjoyable. It contains a plethora of coding tasks that will help students master the fundamentals and develop a lifelong interest in coding. The coding set comes with code blocks, a storage container, and an iPad mount. Please keep in mind that this kit requires the usage of an iPad. If you want you can also read – Top 80 Blooket Alternatives – A Gamified Platform for Educational Purposes
Laser Maze
The obstacles given in Laser Maze help to build crucial abilities. It asks players to steer lasers through the maze and light up the target using beam splitters, mirrors, and brainpower. This game is a terrific gift for your youngster to further enhance their planning and reasoning skills.
Solar System Model Making Kit
This kit will delight astronomy enthusiasts. They will learn about our solar system's planets and be able to design them in a 4D presentation. It's ideal for hanging in their bedroom and glows in the dark for nighttime entertainment. This kit is also an art project because it includes planets and paints to adorn them.
Disgusting Science Kit
The Disgusting Science Kit teaches kids about the bacteria that live on our body. They'll be "completely grossed out" as they study intriguing facts about bodily parts and byproducts and take science to the next level. Activities in this kit include making slimy snot, fake blood, and stinky guts. It will also educate kids how to cultivate beneficial bacteria and molds. Four Petri dishes, four cotton swabs, a magnifying glass, gelatin, baking yeast, sugar, green and red coloring, a rubber balloon, and a plastic bag are included in the set.
Solar Robot
This solar robot is a hit among tech enthusiasts. It will educate children how to build a moving robot out of a solar panel. On a sunny day, take it outside and watch it explore. The robot is simple to assemble and may turn into a dinosaur or monster.