Best Areas to Buy Airbnb Property in Toronto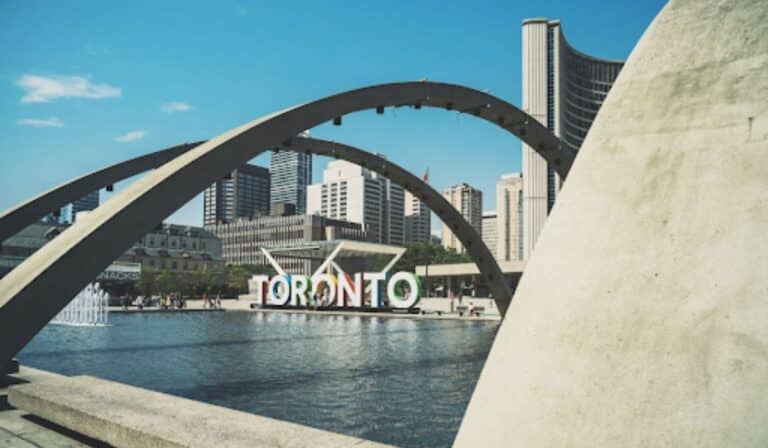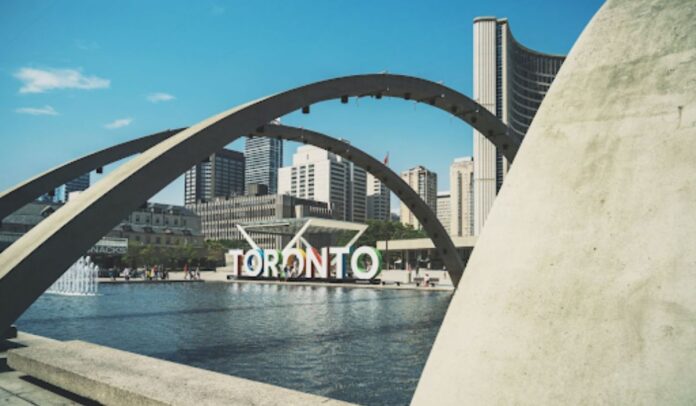 If you are considering launching your own Airbnb business in Toronto, you've landed at the right place. The key to a profitable Airbnb business lies in choosing the most in-demand locations for your investment. After all, the top areas for vacation rentals have the most to offer regarding tourist attractions, amenities, and convenience. To ensure your short-term rental business is lucrative, you must find the best place to buy property for your Airbnb. Our guide here is the ideal starting point in this endeavor. Also, special management services will help you optimize your business: for example,  https://masterhost.ca/airbnb-management-toronto/.
So, let's talk about the best locations to buy Airbnb real estate. You should pay attention to the:
Downtown Toronto
As the city's main central district, Downtown Toronto is a hive of activity and offers a rich mix of cultural, entertainment, and financial hubs. Key attractions like the iconic CN Tower, Ripley's Aquarium, and the Royal Ontario Museum are within reach, making it a popular tourist spot. Moreover, with many dining and shopping options available, there's something for everyone.
Key Features of Downtown Toronto:
Iconic attractions like the CN Tower and Ripley's Aquarium.

A hub of financial institutions.

A multitude of dining and shopping options.
Downtown Toronto is one of the best and most popular places to start an Airbnb business. It is a vibrant hub with a plethora of shopping destinations, dining venues, and world-class attractions.
Entertainment District
Known for its buzzing nightlife, theaters, and galleries, the Entertainment District is another lucrative location for Airbnb hosts. Its high demand among vacationers makes it a worthy investment.
Yorkville
Yorkville is renowned as one of Toronto's most glamorous shopping and dining areas. Nestled in the city's heart, it is a hub for luxury brands, fine art galleries, and high-end boutiques. Famous restaurants such as Café Boulud and Sotto Sotto make it a paradise for gourmets. The neighborhood also boasts a rich history, showcased beautifully in its Victorian-era buildings that now serve as luxurious condos, galleries, and boutique hotels.
Pros of Yorkville as a location for Airbnb investment:
High-end shopping with luxury brands and designer boutiques.

Top-tier dining experiences with restaurants like Café Boulud and Sotto Sotto.

Historical Victorian-era architecture provides a blend of past and present.

Known for its art galleries and cultural activities.
Whether for fashionistas, food connoisseurs, or art enthusiasts, an Airbnb in Yorkville would cater to a wide range of discerning tourists looking for a luxurious, unique, and culturally-rich stay.
Queen West
Queen West, dubbed by Vogue as one of the world's coolest neighborhoods, offers a vibrant mix of art, food, and fashion. From unique boutiques and hip restaurants to internationally renowned art spaces such as the Museum of Contemporary Art, Queen West is a paradise for culture and lifestyle seekers. With its eclectic mix, it's no wonder why it's one of the top choices for Airbnb properties.
Pros of Queen West for Airbnb owners:
Home to unique boutiques and hip restaurants.

Renowned art spaces such as the Museum of Contemporary Art.

Vibrant lifestyle and culture.
Named one of the coolest neighborhoods in the world, Queen West is a hotspot for artists, fashion enthusiasts, and foodies. An Airbnb in this trendy area is bound to attract a steady stream of guests.
The Annex
A favorite among students and academics due to its proximity to the University of Toronto, The Annex is an attractive spot for potential Airbnb hosts. The neighborhood's vibrant energy and demand for short-term rentals make it a worthy investment.
Kensington Market
Kensington Market exudes a unique charm, thanks to its blend of vintage boutiques, eclectic restaurants, and vibrant street art. This multicultural neighborhood is filled with Victorian houses and is a designated National Historic Site of Canada. This area is perfect for foodie travelers, making it a prime location for an Airbnb investment.
Advantages of Kensington Market:
Vibrant street art and vintage boutiques.

Diverse and multicultural food scene.
Known for its multicultural atmosphere and unique charm, Kensington Market is a top spot for tourists. Airbnb properties here can yield a good income due to the area's popularity.
The Distillery District
The Distillery District is a unique, historic area that's undoubtedly one of Toronto's most exciting attractions. This pedestrian-only district is teeming with charm, featuring well-preserved Victorian Industrial architecture juxtaposed with chic modern establishments. Known for its specialty boutiques, art galleries, performance spaces, and dining options, it's a feast for both eyes and palate.
Advantages of The Distillery District:
Preserved Victorian Industrial architecture, providing a unique aesthetic.

An array of dining options, from casual bistros to high-end restaurants.

Home to numerous art galleries and performance spaces.

Hosts various events, including the famous Toronto Christmas Market.
The Distillery District offers a unique short-term rental opportunity for Airbnb hosts. The neighborhood's history, artistic flair, and vibrant culinary scene attract a broad spectrum of visitors year-round, boosting its potential for a high occupancy rate and consistent income.
Harborfront
With its breathtaking views of Lake Ontario, Harborfront presents an unbeatable offering for short-term rentals. The neighborhood is packed with attractions, including the Harbourfront Centre, filled with theaters, galleries, and eateries. With its year-round schedule of events, including summer festivals and winter ice skating, Harborfront ensures steady tourist demand.
Key Features of Harborfront:
Breathtaking views of Lake Ontario.

Home to Harbourfront Centre and various entertainment venues.

A year-round schedule of events and activities.
With stunning views of Lake Ontario and a slew of attractions, Harborfront is a lucrative location for Airbnb. It's an ideal place to purchase property and tap into the lucrative vacation rental market.
Conclusions
In conclusion, finding the right neighborhood to buy an Airbnb property is crucial for the success of your business. Toronto, being one of the world's best cities for Airbnb markets, offers a plethora of neighborhoods that could be the perfect place to start your profitable Airbnb journey. As an aspiring host, it's essential to understand each location's demand and potential income. With the right property in the right place, your Airbnb business in Toronto is set to be a lucrative investment.