7 Benefits of Virtual Addresses for Small Businesses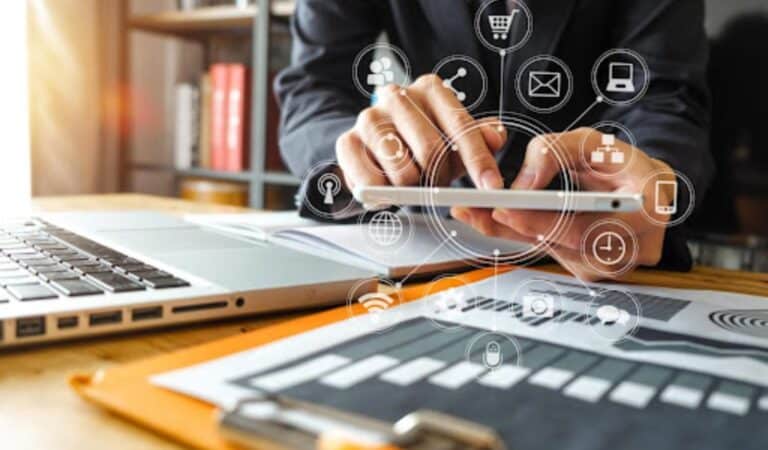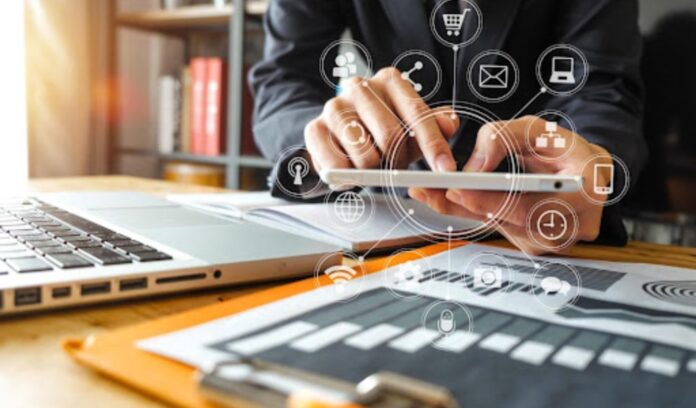 Listen to the Podcast:
PO boxes are an excellent way for people to receive their mail without giving away their physical address. In fact, there are over 150 million PO boxes in the United States alone.
People get a special feeling when referring others to their PO box. But for businesses who want something more, they have virtual addresses. This gives them the impression that their business is located in a specific place without actually taking out a lease there.
In fact, there are a lot of benefits to virtual addresses. In this guide, we will discuss just seven of them.
1. Virtual Addresses Can Put Your Business in a Prestigious Location
Ever wanted a business located in Times Square or Beverly Hills? It would likely be unfeasible since these locations are highly sought-after and expensive. But they have a powerful image in our cultural consciousness.
With a virtual mailing address, you can give the impression that your business is there while still having a remote operation. People must write out the full address every time they send you correspondence. It's a constant reminder of your class and privilege.
This is the sort of thing you can wave around as much as you like. Put your address in the contact area on your webpage or on your business cards. Even though people never visit this physical address, it will spark their imagination.
2. Improve Your Advertising Game
Sometimes, you may not be in search of a Beverly Hills location. Instead, you are a remote small business that needs a physical location to serve customers in a certain area. It would be quite costly to set up an entire office and operation when there's not enough budget for it.
But there is a benefit to being near your customer base. Another advantage of having a virtual address is the advertising capabilities. Google can now recommend your new virtual office location in their search engine results.
Further, this can be a multifunctional virtual mailbox for receiving business mail. For example, customers can send an RMA to this location instead of one nationwide.
3. Save Money on Your Lease
We've hinted at this in previous sections, but the savings when you have a virtual mailing address or huge. Having a physical office location is not cheap.
Leases are a massive part of any business' budget. Oftentimes, landlords will require you to sign on for a lease that lasts years. Whether you take your business remote or simply don't need the extra space, you still have to pay for the lease.
With a virtual address, there is no lease payment. You simply cover the cost of having the virtual address, and that's it!
4. Save Money on Overhead Expenses
In addition to the lease, your office incurs other kinds of costs. There are utilities, janitor costs, security costs, and many more. Further, your employees have to spend a lot of money on commuting and keeping their officewear clean and new.
A virtual address allows you to go fully remote. Both you and your employees save money, making everybody happy.
5. Eliminate Shipping Complications
A PO box is great, but it has its disadvantages. One of the big ones is that certain sensitive parcels need a person to receive them. But you wouldn't exactly want your business packages arriving at your home address.
A virtual address gives you someone to physically receive packages or anything else. It's a safe place to store packages too, until you can get them.
Shipping complications can take days to resolve at times. This can force you to make regular visits to USPS or UPS to recover packages. With a virtual address, there's no more playing that game where a delivery driver steals your delivery.
6. Options for Renting Physical Rooms
Occasionally, you do need a physical location where customers or clients can come inside. It would be awkward to tell them that your office location doesn't actually exist. That's where renting comes in.
Think of a virtual address as a physical office that scales up based on need. If you have an investor meeting, you can rent rooms in advance to host it. Once the meeting is over, you relinquish the rooms and go back to business as normal.
That means you can schedule rooms for interviews, Q&A sessions, and so much more. You are off the hook with cleaning these rooms and decorating them as well.
7. Privacy and Safety at Your Residential Address
Many business owners have no choice but to use their home address as their business address. This can provide an annoyance when you have to take care of a business matter. It doesn't sound like a fun idea to entertain those sorts of things on your doorstep in PJs during the Saturday morning cartoons.
Further, there are safety considerations to be had here. If people know your "business" address, that leaves you at risk of harassment or robbery. If you make a business selling expensive goods, you have created a target for thieves and criminals.
A virtual address isolates your business life from your personal life. It relieves you of any privacy or security concerns. Nobody ever needs to know where you live and pose any sort of threat to your peace.
Find a Virtual Address Today
Virtual addresses are more than just a pretend address you can throw onto your business card. They are a location for receiving business mail as well as a potential location for physical meetings. They give you convenience, privacy, and even security.
Bookmark our blog and get the latest and greatest right here.