Benebomo: Revolutionizing Children's Play Tents with Quality and Creativity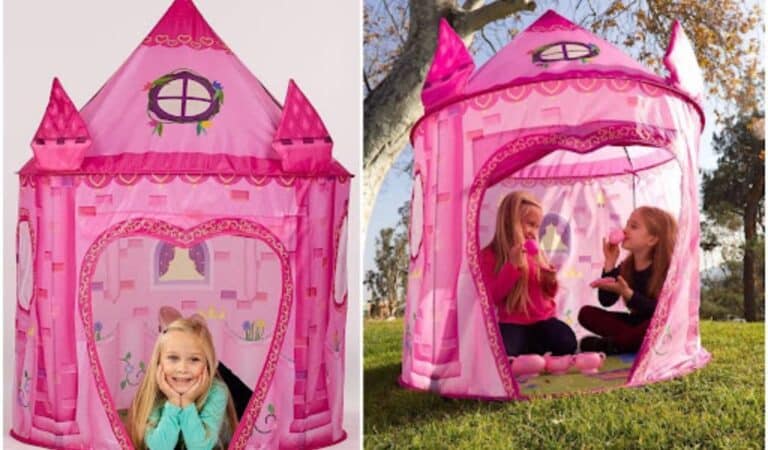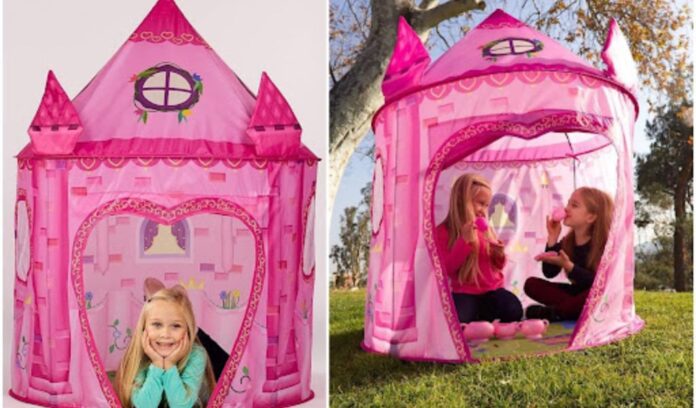 In the bustling, competitive market of children's play tents, numerous brands strive for dominance. Among them, one brand, a relative newcomer, is shaking up the status quo. Benebomo, with its innovative designs and unwavering commitment to quality, has been captivating parents and children alike. To better understand what makes Benebomo stand out in this crowded market, it's essential to compare it with some of the more established brands, such as Little Tikes, KidKraft, and Pacific Play Tents.
Design is the first aspect that sets Benebomo apart. While most brands in the market churn out somewhat generic, cookie-cutter designs, Benebomo breathes fresh air into this category. They have shifted the paradigm, viewing each play tent as not just a product but a conduit for stimulating children's imagination and creativity. The vibrant Blue Yurt Polyester Dinosaur Play Tent, for instance, is more than just a play space. With its intricate designs and lively colors, it's an imaginative playground where children can escape into a prehistoric world of adventure. Then there's the whimsical Pink Moon and Star Tunnel Tent, a play area that doubles as a mystical journey through the cosmos. In contrast, while brands like Little Tikes and KidKraft offer visually appealing products, their offerings often fall short when it comes to engaging a child's imagination as effectively as Benebomo's.
When it comes to the quality of materials used, Benebomo is in a league of its own. The brand utilizes top-notch, durable polyester across its range of play tents, ensuring that their products can endure active play and survive the test of time. Many other brands compromise on durability by opting for cheaper materials. For example, while Pacific Play Tents does utilize polyester in their products, the quality, durability, and longevity offered by Benebomo are noticeably superior. These are not mere tents that will wear out after a few uses, but long-lasting investments in your child's fun and development.
Safety, often an overlooked factor in children's play equipment, is another domain where Benebomo makes its mark. Each play tent is thoughtfully designed with mesh windows for ventilation and made from soft, safe materials that pose no threat to children. This commitment to safety places Benebomo ahead of many brands that often treat these crucial features as secondary. While brands like KidKraft and Little Tikes also stress safety, the thoroughness and attention to detail in Benebomo's safety features make them an undeniably trustworthy choice for parents.
Convenience and ease of use are also at the forefront of Benebomo's product design. Recognizing the need for easy setup and storage, Benebomo has designed their tents to be straightforward to erect and dismantle. This makes them perfect for both indoor and outdoor play, and easy to pack away when not in use. Many other brands neglect this crucial aspect, leading to products that can be cumbersome and frustrating to use. While Pacific Play Tents does tout easy setup for their products, the simplicity and convenience offered by Benebomo's design are hard to match.
What really sets Benebomo apart from the pack is its thoughtful incorporation of interactive features into their play tents. The Dinosaur Play Tent, for instance, comes with throwing rings. This interactive feature adds a layer of excitement to playtime and aids in developing children's hand-eye coordination and motor skills. While brands like Little Tikes also offer interactive features, they are often specific to certain models and are not a standard inclusion across all their play tents. In contrast, Benebomo integrates interactive elements into their designs as a fundamental part of their play tent experience, not just an added bonus.
Despite packing their products with high-quality materials, interactive elements, and an array of safety features, Benebomo manages to keep their prices competitive. The brand firmly believes that every child should have access to engaging and imaginative play, and their pricing strategy reflects this ethos. This approach is a stark departure from many established brands that often charge a premium for products offering less quality and fewer features.
In conclusion, Benebomo is more than just a brand selling children's play tents. It's a game-changer, offering an unbeatable combination of creativity, quality, safety, and affordability. Their unwavering commitment to creating memorable play experiences is evident in each product they offer. Whether you're looking for a magical castle, an adventurous dinosaur lair, or a mystical journey through the stars, Benebomo has something for every child.
Visit benebomo.com today, and immerse yourself in the world of imaginative play that Benebomo has crafted. From their enchanting designs to their commitment to quality and safety, discover the difference that is Benebomo. Not just a play tent, but a doorway to endless adventure for your child. With Benebomo, playtime will never be the same again.
Now you can get 10% off with Coupon code: AWCOUPON10
Subscribe to Our Latest Newsletter
To Read Our Exclusive Content, Sign up Now.
$5/Monthly, $50/Yearly