Arundhati Roy May Face Sedition Prosecution for Past Kashmir Speech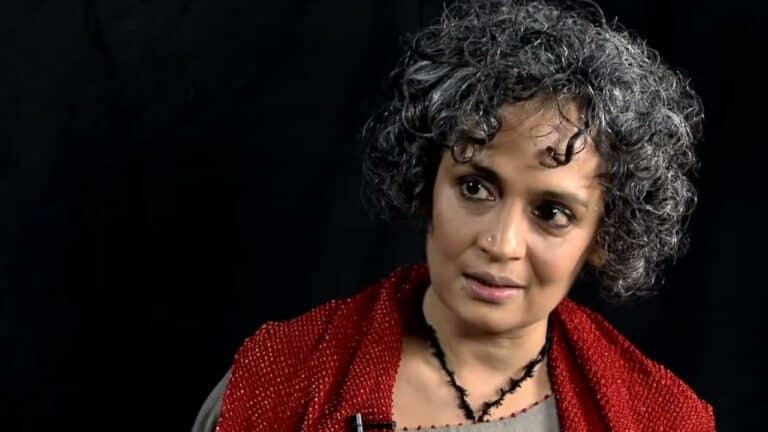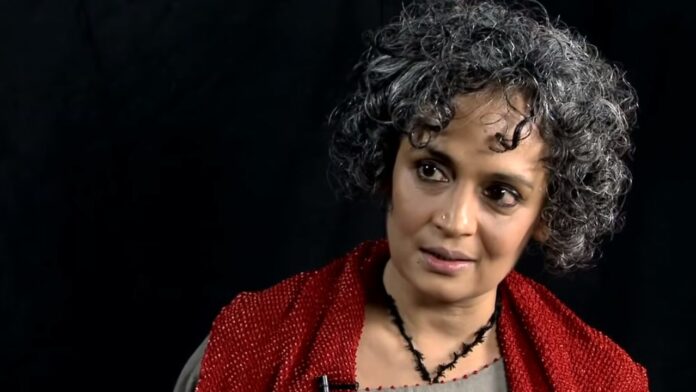 Booker Prize-winning Indian author Arundhati Roy could be charged with sedition over 12-year-old comments about Kashmiri independence. This has raised worries about free speech erosion under PM Narendra Modi.
A Delhi official authorized prosecution over a 2010 speech by Roy advocating "azadi" or freedom for Kashmiris. Roy is a prominent critic of Modi's Hindu nationalist government.
Background on Arundhati Roy
Arundhati Roy gained global fame for her 1997 novel 'The God of Small Things' and subsequent political commentary.
She has faced government criticism as an "anti-national" for her writings about Kashmir and PM Modi's ruling BJP party.
2010 Kashmir Conference Speech
In 2010, Roy spoke at an event titled "Azadi – The Only Way Ahead" supporting Kashmiri self-determination.
An initial complaint alleged the speech was seditious by suggesting Kashmir was never part of India and backing independence.
Potential Prison Term if Convicted
Sedition under India's colonial-era law carries up to a life term in prison. Roy could face a lengthy sentence if prosecuted and convicted.
Read More: Navratri 2023
Two co-accused individuals have since died. A third, an academic, still faces potential charges.
Speech Focused on Justice for Kashmiri Hindus
Roy's speech contained remarks about Kashmiri Hindus seeking justice after a 1990s exodus of Hindus amid increasing violence.
Kashmir has faced decades of conflict between pro-India and pro-Pakistan factions vying for control.
Crackdown on Dissent Under PM Modi
Roy's case follows a recent escalation in Indian authorities targeting government critics and journalists:
Raids Against Outspoken Journalists
Earlier in February, police raided homes of journalists linked to a leftist outlet known for its critical coverage of Modi's administration.
Authorities arrested the website's top editors under an anti-terror law in an ongoing probe.
Tax Investigation of BBC Over Modi Documentary
Weeks after India banned a BBC documentary scrutinizing PM Modi's role in 2002 riots, officials raided BBC offices citing alleged tax issues.
Many believe the documentary truly motivated the crackdown on the British broadcaster.
Pattern of Suppressing Dissent Alleged
Rights advocates argue the recent actions represent intimidation tactics to silence dissent against Modi's Hindu nationalist government.
India denies this, saying actions like the BBC raids relate to legitimate probes, not stifling criticism.
Background on Kashmir territorial dispute
Control over Kashmir has been disputed between nuclear rivals India and Pakistan since partition in 1947:
Key Flashpoint in India-Pakistan Rivalry
India and Pakistan both claim the Muslim-majority Kashmir region entirely but control only parts of it. This has fueled decades of tensions.
Hundreds die annually from separatist violence by groups seeking independence or Pakistani control per rights groups.
Modi Government Hardline Policies
In 2019, Modi revoked Kashmir's semi-autonomous status, splitting it into federal territories governed by India.
The move escalated India-Pakistan tensions over Kashmir but India said it would reduce separatism and boost development.
Crackdown on Kashmiri Voices
Modi also intensified efforts to quell pro-independence sentiment in Indian-administered Kashmir after the status change.
Roy and other activists argue India is stifling Kashmiri voices and rights to self-determination.
Conclusion
The potential prosecution of Arundhati Roy has alarmed free speech advocates as the Modi government faces growing allegations of authoritarian tactics silencing critics.
The Kashmir territorial dispute remains among India's most sensitive and volatile issues. Roy's case may further inflame tensions over Kashmiri sovereignty and deepen divisions under India's polarizing Hindu nationalist leadership.
With nationalism surging, India must take care its crackdown on dissent does not undermine democratic principles and pluralism. The path forward lies in openness and tolerance, not suppression of opposing voices.