Why is Art Therapy So Popular Nowadays?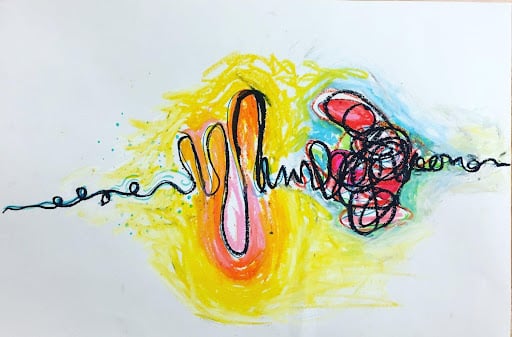 If you're searching for ways to cope with mental health issues, art therapy is a wonderful choice. Art therapy is a form of psychotherapy in which therapists help patients express themselves through the use of art. It helps people work through issues and relax. The American Art Therapy Association lists the various state licenses for art therapists like in the College of Complementary  Medicine. Art therapy is becoming a widely recognized way to treat many mental health problems, and there is an ever-growing body of evidence to support its effectiveness.
Art Therapy Is a Form of Psychotherapy
Art therapy has long been regarded as a valuable therapeutic tool for healing and promoting emotional and psychological wellbeing. It is used to treat medical and psychological issues, as well as to promote spiritual growth and emotional development. Nevertheless, this therapy is not a quick fix and requires patience, persistence, and commitment. The length of treatment depends on the needs of the patient or client. The benefits of this therapy are multifaceted, ranging from improved self-expression and concentration to increased confidence and self-esteem.
In general, art therapy helps people express their emotions and resolve emotional conflicts. It is a useful tool for people who struggle with addictions or simply want to cope with stress and physical pain. There are several types of art therapy. One can engage in group or individual sessions. It is not necessary for participants to be artistically gifted or experienced in the art to benefit from art therapy. Art therapists work with individuals of all ages and backgrounds and may treat people with a variety of difficulties. The client may have many mental health problems, emotional and behavioral issues, learning disabilities, neurological disorders, or physical illnesses.
It Helps People Express Themselves Artistically
Art therapy can benefit people from many different walks of life, from those who are grieving to those who are overwhelmed with everyday demands. By learning to focus on smooth lines, people can cultivate a sense of mindfulness that promotes healing. The act of creating is also beneficial to physical health, as creative activities raise levels of the feel-good hormone dopamine. Art therapy can help people with a variety of problems, and it can be as simple as painting or drawing a picture of a happy memory.
Individuals may benefit from art therapy, as it can help them better articulate difficult feelings. Art therapists are trained professionals who can read underlying messages and signals in a person's work. This allows them to better battle a wide range of psychological challenges. The therapy can benefit children as well as adults and can help people identify issues connected to stress, anxiety, and self-esteem. A licensed therapist can offer customized art therapy sessions that will be tailored to the individual's needs.
It Helps People Work Through Issues
Many benefits of art therapy include the opportunity to express oneself creatively. While you might not feel comfortable doing it on your own, art therapy can help people work through issues that are weighing them down. Art therapists can customize the activities to meet the unique needs of their clients. Group art therapy is particularly effective because participants can build healthy relationships with others while addressing their issues. This type of therapy is not for everyone, and it may not be suitable for those who do not consider themselves creative. To get the most out of art therapy, find a trained professional who is certified in this field. Qualified art therapists typically hold a master's degree in psychotherapy and an additional credential in art therapy. The Art Therapy Credentials Board maintains a database of accredited therapists.
Art therapy can be helpful for people dealing with mental illnesses, such as depression, anxiety, and bipolar disorder. For children, it can help them deal with phobias and adult clients can process difficult emotions. People can also work through issues of self-esteem through the creation of a piece of art. Art therapy can also be a good way to let go of old relationships and feel better after a hard day. People who work through mental health issues can benefit from this therapy as it helps them identify their emotions and develop coping skills.
It Helps People Relax
When a person experiences anxiety or a stressful situation, art therapy can help them deal with these emotions. The focus on the self helps the patient to process their emotions and let them go. During this therapeutic process, clients can also work on releasing trapped emotions, such as anger or sadness. Art therapy can help people deal with anxiety or stress by creating beautiful works of art. But how can art therapy help people relax? Read on to discover some ways that it can help you deal with your emotions.
Art therapy is an excellent way to relieve stress. The benefits of art therapy are numerous. It can increase self-esteem and give people a creative outlet to express themselves. The freedom of creating art means that there is no pressure to be perfect. Self-confidence builds by creating something you are proud of and feel good about. Art therapy can also help improve communication skills. Art therapy can help people cope with stressful situations and feel better about themselves.
It Helps People Cope
There are many benefits of art therapy. For one, it gives people a creative outlet and the chance to express their emotions. They can express complex emotions that can be difficult to put into words. As an added benefit, this therapy also helps people cope with stressful situations. It also helps people release negative energy and relax their minds. In addition to the obvious benefits of art therapy, it can help with a wide range of mental health issues.
While art can feel scary, it can also be relaxing. By letting the creativity flow, it allows people to process their feelings and improve their mental health. The therapeutic benefits of art therapy include boosting one's self-esteem and reducing stress. Moreover, it promotes creative expression and allows people to identify emotional roadblocks. The therapeutic benefits of art therapy are well-documented. Here are a few of them.
It Helps People Heal
Art therapy is an effective way to deal with emotional problems, such as grief and loss. It can also help people deal with mental illness and addiction. Many treatment centers that specialize in mental health or behavioral problems offer art therapy as part of their therapy programs. The goal of art therapy is to help a person recognize and process their feelings and improve their self-esteem. Art therapy is often a complementary therapy to traditional psychotherapy. It can help people cope with complex emotions and recognize the role that art can play in their lives.
The healing effects of art therapy are many and varied. Art programs can help patients develop their self-esteem and learn to express themselves in a safe environment. Art-based therapies can also help patients learn to communicate more effectively. This can reduce symptoms of depression, anxiety, and even depression. These are all benefits of art therapy. Art-based therapy programs are becoming increasingly popular and are helping many people heal from a variety of conditions. It can also help individuals cope with difficult emotions such as loss and anger.