Apple Announces iPhone 15 with Major Camera and Performance Upgrades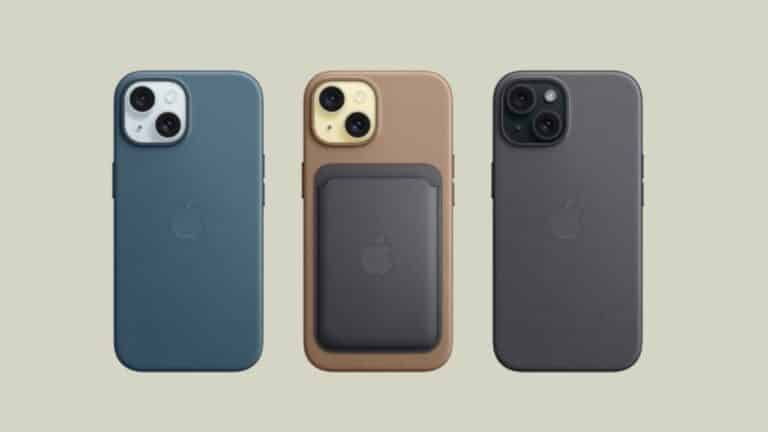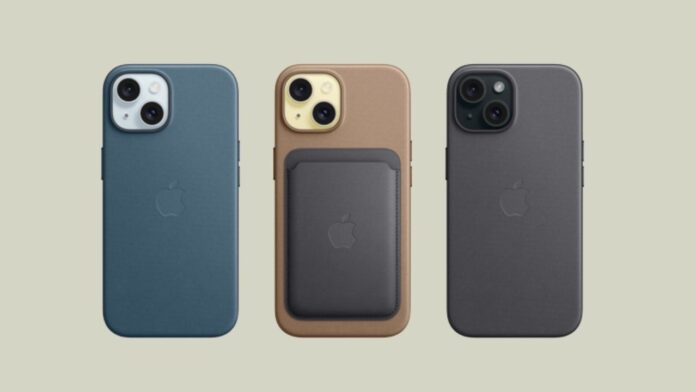 Apple's 'Wonderlust' event was a usual superlative affair, with adjectives like "magic" and "incredible" being flung around like parmesan on spaghetti to describe all of the new goods introduced.
However, the new iPhone 15 and iPhone 15 Plus deserve these descriptions because this year's iPhone is a significant upgrade over the iPhone 14.
It's significantly better for photos, has more endurance, and works slightly differently than your previous iPhone. With that in mind, this is what you should know.
1. The Cameras Are Incredible
The iPhone 15 inherits the camera equipment from the iPhone 14 Pro, increasing the megapixel count from 12MP to a stunning 48MP. We've been using the Pro for a year now, and the camera configuration is fantastic, but we rarely utilize the full 48MP unless we're shooting something that will be printed on a large size. Instead, we let the camera to operate in its usual quad-pixel mode. 
Quad-pixel mode employs a method known as Pixel Binning to produce photographs that are significantly crisper, more vibrant, and less noisy, especially in low-light circumstances. It essentially converts four-pixel blocks into single super-pixels that capture significantly more light. As a result, shots that just use 12MP storage but produce far better, crisper images. The difference between an iPhone 14 and an iPhone 15 photo will be noticeable.
The new camera and upgraded processor bring one of the most significant enhancements to iPhone photography: a greatly improved Portrait mode that performs especially well in low light. You also have video continuous zoom for theatrical framing and Smart HDR 4 to make your selfies look even better.
The biggest improvement on the iPhone 15 is in photography. If you've been using an older iPhone for a few years, we believe you'll be blown away by the new iPhone.
2. It Is Powered by the A16 Bionic CPU
This chip was seen in the iPhone 14 Pro and iPhone 14 Pro Max, but it's still worth noting. It's a six-core CPU with two high-performance cores and four low-power cores, and it has 50% more memory bandwidth than the A15, which should mean smoother performance in graphically intensive games and apps, as well as an improved image signal processor to take advantage of the new, more powerful camera sensor.
It also has a quicker neural engine, which is vital for machine learning activities like photo processing, live voicemail transcription, and speech recognition. The high-performance cores are 20% more efficient than they were previously. 
3. It Has a Usb-C Port
The long-rumored switch to USB-C is finally here, and it will make your life a little easier and less expensive in the long run. When compared to Apple's Lightning cords and chargers, USB-C equipment and cabling are significantly less expensive. There is also a larger selection of chargers, stands, in-car chargers, and other accessories. You can also charge your AirPods using your iPhone.
Apple did not go into depth, but the iPhone 15 supports the new, quicker Qi2 wireless charging standard. Because it is an open standard, not an Apple one, you should expect to see a slew of new wireless chargers in the coming months.
The iPhone 15 features MagSafe wireless charging, as it did previously. MagSafe is Apple's take on the technology, and to charge your iPhone 15 at its fastest wireless charging speed, you'll need a MagSafe-compatible charger or stand.
4. You'll Enjoy Dynamic Island
The Dynamic Island proved to be a contentious feature with the iPhone 14 Pro and Pro Max, but we're totally on board. The Dynamic Island replaces the previous iPhone's notch with a large pill-shaped piece and a smaller oval next to it, which houses the selfie camera and Face ID sensors.
The program, on the other hand, sees the Dynamic Island as its own separate display, making it appear to grow and shrink as needed. Sometimes it's a rectangle indicating that Face ID has been accepted; other times, it's a large lozenge indicating who is calling you on FaceTime; and other times, it merely tells you what's operating in the background, such as Maps or Apple Music.
The Dynamic Island is significant because it is now included in every iPhone 15 model. That will only encourage app developers to use it more, which means more creative and fun ways to interact with your iPhone.
5. It Features a Larger Battery
The iPhone 15 battery capacity is 3,877mAh (4,912mAh in the Plus), up from 3,279 (4,325 in the Plus).
But Apple hasn't promised us longer battery life because the screen here is substantially brighter: up to 1,600 nits in HDR and up to 2,000 nits in intense sunlight.
That's extremely bright, but it also consumes more power, so Apple looks to have chosen brightness above battery life. 
Subscribe to Our Latest Newsletter
To Read Our Exclusive Content, Sign up Now.
$5/Monthly, $50/Yearly