Adobe Firefly Generative AI Tools Now Available to Anyone, Anywhere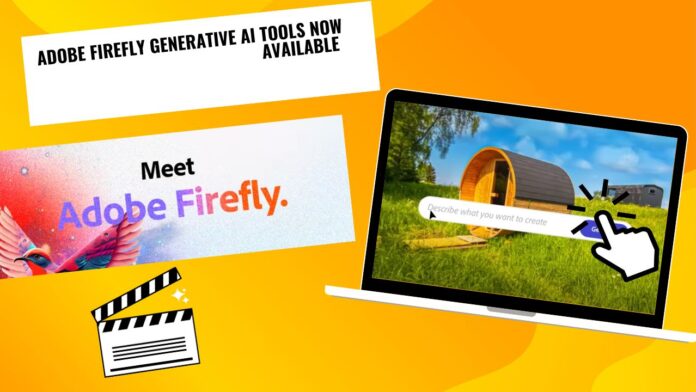 After a period of beta testing, Adobe has officially made its Firefly generative AI model accessible for commercial use across Adobe Creative Cloud, Adobe Express, and Adobe Experience Cloud.
This expansion means that the Firefly-powered features, previously available only in beta versions of Adobe's applications, such as Illustrator's vector recoloring, Express text-to-image effects, and Photoshop's Generative Fill tools, are now accessible to a broader user base. It's important to note that there may be some limitations based on regional restrictions, particularly in countries with stringent AI regulations like China.
Additionally, Adobe is introducing a standalone Firefly web application, allowing users to explore some of its generative capabilities without needing a subscription to specific Adobe Creative Suite applications. Adobe Express Premium and the Firefly web app will be included as part of a paid Creative Cloud subscription plan.
Adobe Firefly for Enterprise is now available for businesses, and it's particularly attractive for those seeking a generative AI model with strong commercial viability. One key advantage is that Adobe trained Firefly using Adobe Stock and public domain content, which is no longer bound by copyright restrictions. Furthermore, Adobe is actively working on enabling customers to personalize Firefly models using their own assets to generate custom content tailored to their brand.
When you use a feature powered by Firefly to generate content, it comes with Content Credentials. This is essentially a digital "nutrition label" supported by the Content Authenticity Initiative. It attaches attribution metadata to AI-generated images, making it clear that the image is AI-generated. The label provides information like the asset's name, creation date, the tools used in its creation, and any subsequent edits made to it.
It's worth noting that Adobe is one of 15 companies that have made a commitment to the White House to develop technology capable of identifying AI-generated images and sharing safety data to promote responsible use of generative AI.
To address the computational demands and associated expenses linked to generative AI, Adobe has introduced a credit-based system that allows users to redeem credits for access to the fastest Firefly-powered workflows. This system is available with the Firefly web app, Express Premium, and Creative Cloud paid plans, and it includes a monthly allocation of Generative Credits, starting today. All Creative Cloud subscribers, regardless of their specific plan, will receive a monthly allotment of 1,000 credits.
Should users exceed their credit limit, they can still generate Firefly content, but the process will be slower. Even users on free plans for supported applications will receive a credit allocation (subject to the particular app's constraints), but it will serve as a strict cap. If users deplete their allocated credits before the monthly reset, they will have the option to purchase additional Firefly Generative Credit subscription packs, which are available starting at a price of $4.99.
Adobe is set to introduce a new annual bonus program aimed at compensating Adobe Stock contributors who permit their stock submissions to be utilized in training Adobe's AI models. The payout under this scheme will vary depending on the stock contributor, taking into account factors like the frequency of their contributions and how often their content is licensed. Importantly, this bonus payment will be in addition to the royalties contributors already receive from their stock submissions. While Adobe has not disclosed a specific amount, it has confirmed that the bonus will be significant.
While Adobe has not yet announced the launch date for the Stock Contributor Bonus program, it's a move that could potentially ease tensions between the company and creative professionals who seek compensation for their work being used to train AI, a matter that has sparked copyright disputes between AI providers and creators in the past.