A17 Pro vs A16 Bionic: Speed, Eddiciency, and Capability [Top Comparison]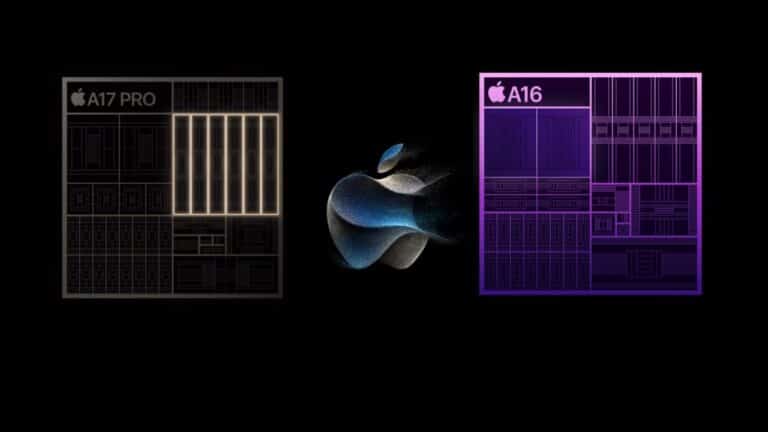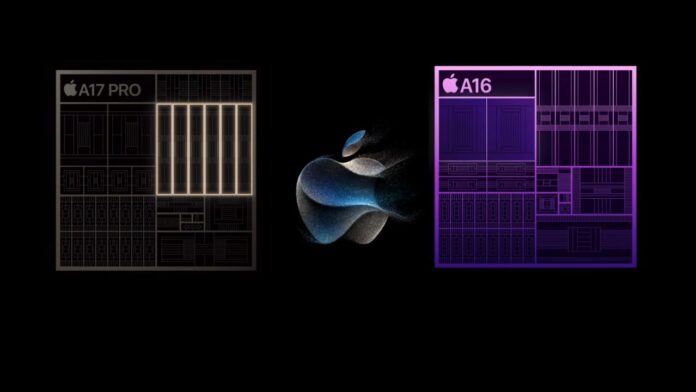 Apple has just rolled out its latest and greatest smartphone chip, the A17 Pro, raising many eyebrows and questions. Specifically, how does it stack up against its predecessor, the A16 Bionic, in terms of speed, efficiency, and capabilities? Let's dive into an exhaustive comparison between the A17 Pro and A16 Bionic to get the answers.
First off, it's worth noting that the A17 Pro is the exclusive powerhouse behind Apple's new premium models: the iPhone 15 Pro and iPhone 15 Pro Max. On the other hand, if you're eyeing the standard iPhone 15 or the iPhone 15 Plus, those come equipped with the A16 Bionic chip.
So, what sets these two pieces of Apple Silicon apart? We'll delve into their unique features, performance metrics, and overall capabilities, but that's not all. We've also compiled a comprehensive comparison of all the iPhone 15 models for those interested in a broader view.
Stay tuned as we dissect these chips to better understand Apple's direction in smartphone innovation, and what it means for you, the user.
A17 Pro vs A16 Bionic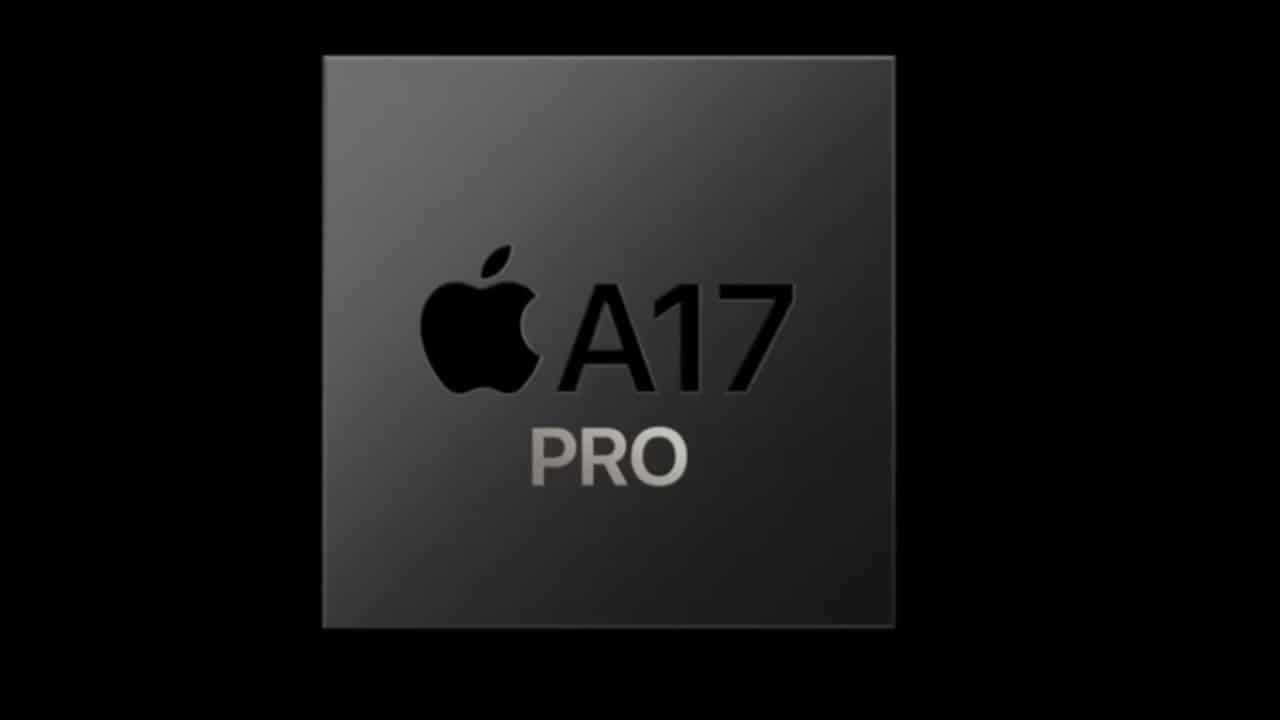 Hardware specs
Apple's pulling out all the stops with its new A17 Pro chip, touting it as "the industry's first 3-nanometer chip." What does this mean for you? Well, it's like the A16 Bionic chip but on steroids. Both have 6 CPU cores, but thanks to some design magic and micro-architectural tweaks, the A17 Pro's cores are faster and more efficient than ever before. Apple's so confident that they're declaring it "the fastest single-threaded performance in any smartphone." That's a big claim!
But that's not all—let's talk graphics. The GPU in the A17 Pro has been given an extra core, bumping it up from 5 to 6. This isn't just about adding numbers; it's about enhancing your phone's graphics capabilities with a slew of upgrades. Whether you're gaming or dealing with high-res photos, this chip aims to handle it all smoothly.
Now, what about the Neural Engine, that marvel behind AI tasks? While it retains the same 16 cores as in the A16 Bionic, don't be fooled. The A17 Pro's Neural Engine has undergone some serious revamping, making it twice as fast as its predecessor. So expect your phone to be not just quicker, but smarter too.
| | | |
| --- | --- | --- |
|   | A17 Pro | A16 Bionic |
| CPU | 6-core | 6-core |
| GPU | 6-core | 5-core |
| Neural Engine | 16-core, up to 35 trillion operations per second | 16-core, up to 17 trillion operations per second |
| Memory | 8GB | 6GB |
| Transistors | 19 billion | 16 billion |
| Chip design process | 3nm | 4nm |
CPU Benchmark Scores
Apple claims that the CPU performance cores in the A17 Pro surpass those in the previous A16 Bionic chip, boasting up to a 10% increase in speed. However, initial Geekbench results suggest that the actual performance boost might be even more significant.
When it comes to single-core performance, the A17 Pro appears to be approximately 16% speedier than its predecessor, the A16. In terms of multi-core performance, it seems to deliver around a 13% improvement.
These early benchmarks indicate a promising leap in processing power for the A17 Pro, showcasing Apple's commitment to pushing the envelope in mobile device performance.
| | | | | |
| --- | --- | --- | --- | --- |
|   | A17 Pro | A16 Bionic | A15 Bionic |   |
| Single-core score | 2914 | 2519 | 2183 |   |
| Multi-core score | 7199 | 6367 | 5144 |   |
The A17 Pro has managed to outperform even the M1 chip in single-core performance according to benchmarks. However, it fell short when it came to multi-core performance, trailing behind Apple's baseline desktop chip.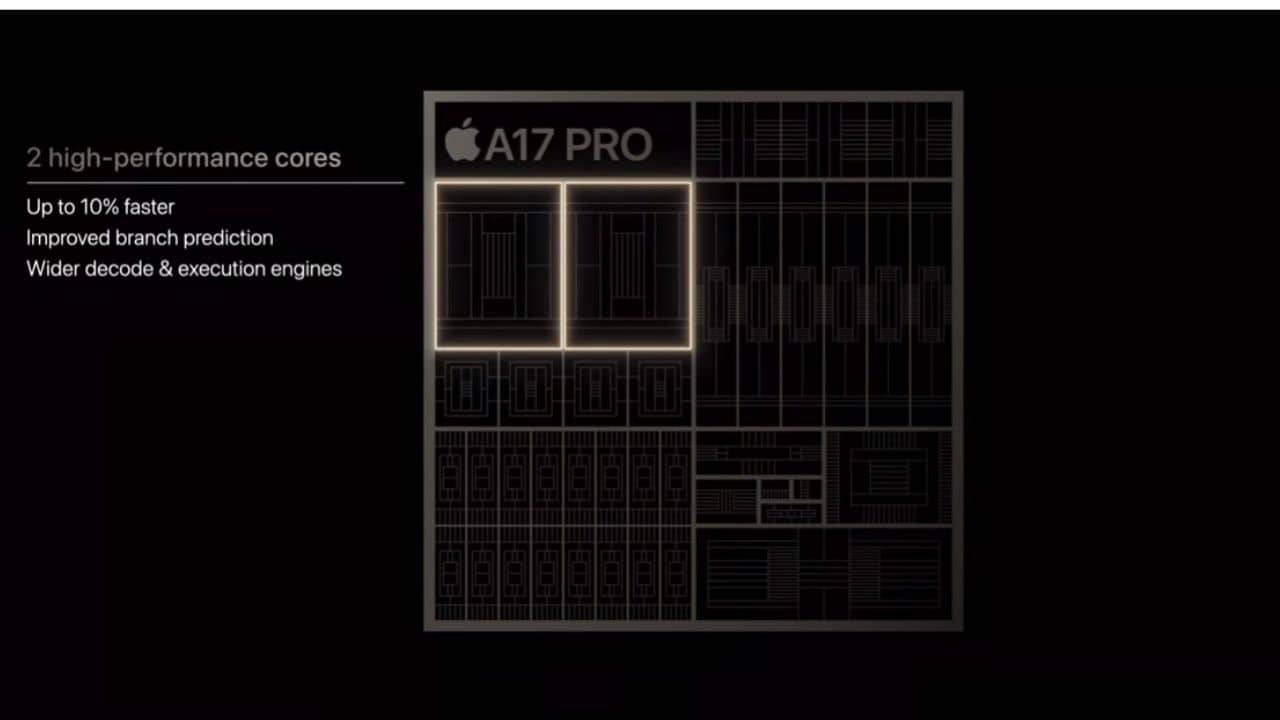 CPU Efficiency
There may not have been much or any change in efficiency between the A17 Pro and A16 as Apple didn't publish a comparison.
Even still, Apple claims that the A17 Pro is the "most efficient mobile CPU" and that it offers 3x higher performance per watt than the "competition" thanks to its efficiency cores.
Memory
The A17 Pro comes equipped with 8GB of RAM, which marks a notable 2GB increase compared to the 6GB of RAM in its predecessor, the A16 Bionic. This boost in RAM capacity is expected to contribute to a speedier and more seamless experience when it comes to launching and switching between apps.
It's interesting to note that, despite Android smartphones often boasting more RAM than iPhones, Apple consistently manages to outperform them with less. This is largely attributed to Apple's ability to finely optimize its iPhone hardware and the iOS software, showcasing their proficiency in achieving efficient performance.
A17 Pro vs A16 GPU Performance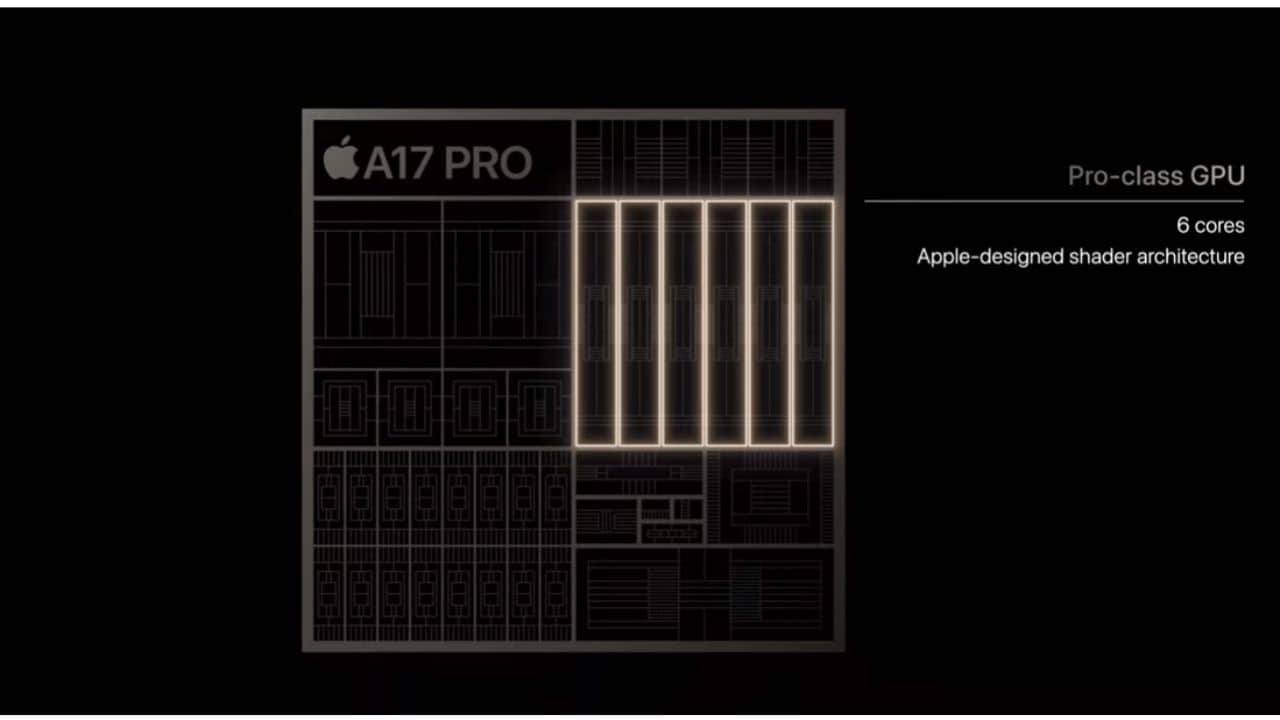 With a focus on these 3 areas, the GPU in the A17 Pro outperforms the A16 Bionic even more:
Performance and effectiveness
applications that are complex
updated rendering features
Speed
Apple has dubbed the GPU in the A17 Pro as "pro class" and claims that its new 6-core design delivers a noteworthy 20% boost in graphics performance when compared to the A16. What's particularly impressive is that this enhanced performance is maintained even during extended gaming sessions, thanks to features such as mesh shading.
Hardware-based Ray Tracing
The A17 Pro introduces a significant GPU enhancement with hardware-accelerated ray tracing. Apple asserts that this advancement results in considerably smoother graphics at higher frame rates, delivering a fourfold improvement in ray tracing speed compared to the A16 Bionic.
To demonstrate the capabilities of this GPU, developers like CAPCOM have expressed their enthusiasm. They believe that the A17 Pro GPU's capabilities are substantial enough to bring console-quality games like Resident Evil 4 and Resident Evil Village to the iPhone, with these releases expected in the near future.
While we currently lack real-world tests for the A17 GPU, we'll keep you updated as we gather more information.
USB 3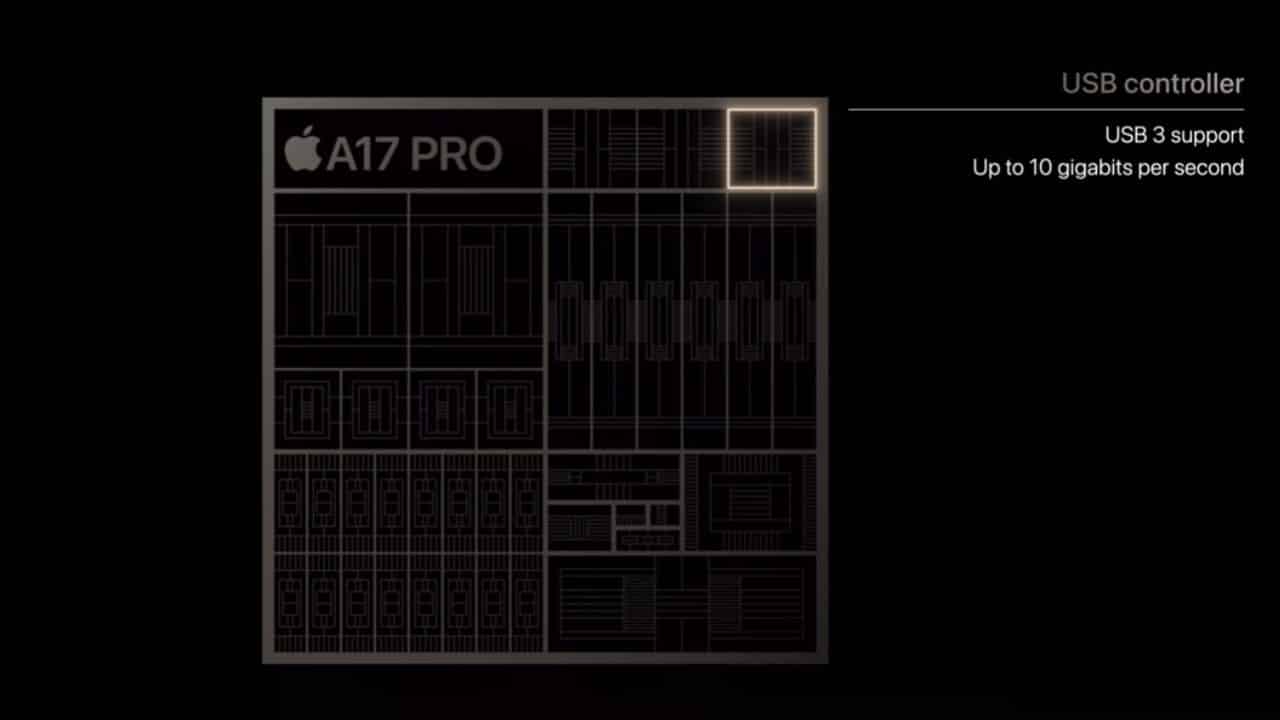 The A17 Pro chip brings an exciting feature to the iPhone 15 Pro, enabling USB 3 performance through the new USB-C port. This translates to impressive transfer speeds of 10Gbps (USB 3.2 Gen 2), which is a substantial leap compared to the 480Mbps speeds offered by the USB-C port on the iPhone 15 equipped with the A16 Bionic chip. It's worth noting that this 480Mbps performance matches what we've seen with the Lightning port on the iPhone 14 and earlier models.
Interestingly, the iPad mini, powered by the A15 chip, offers USB 3.1 with 5Gbps speeds, which is considerably faster than what the iPhone 15 with the A16 chip can achieve. This suggests that the limitations seen in the latter's USB performance may be artificially imposed.
Media Engines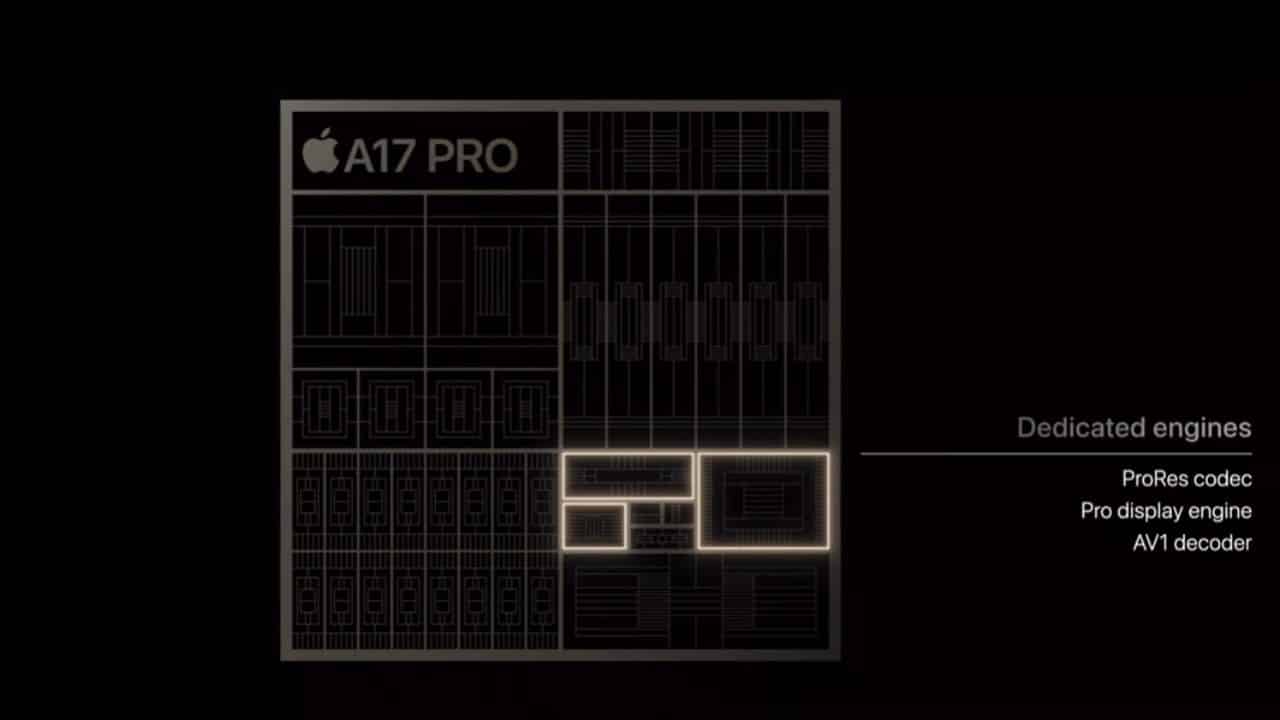 This year, alongside the dedicated ProRes codec and Pro display engine, the A17 Pro chip introduces an AV1 decoder. Apple believes that this addition will enhance the video streaming experience on the iPhone 15 Pro.
A17 Pro vs A16 Bionic Wrap-up
At a quick glance, the enhancements in the A17 Pro compared to the A16 may not appear groundbreaking. However, when you consider all these improvements together, you're looking at the world's most potent and energy-efficient mobile chip. It's particularly notable for the strides it's made in graphics and neural engine performance.
Now, whether the majority of users actually need the world's most potent smartphone chip is a different question. But for those who seek the absolute best in performance, the A17 Pro seems poised to meet those expectations.
What aspects of the A17 Pro are you most excited about? Or are you content with the A16 or earlier versions?
Subscribe to Our Latest Newsletter
To Read Our Exclusive Content, Sign up Now.
$5/Monthly, $50/Yearly