90th Birthday of Manmohan Singh: Remembering Manmohan Singh's Five Major Reforms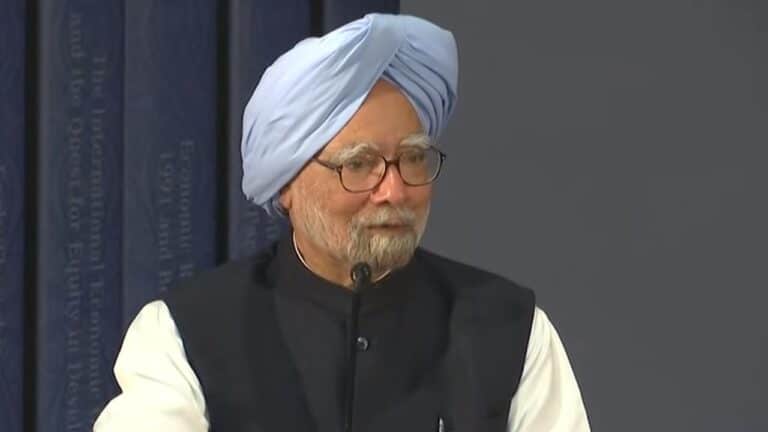 Today marks the 90th birthday of Dr. Manmohan Singh, the 13th Prime Minister of India. While many younger individuals may primarily know him for his role as Prime Minister, it's important to recognize the significant contributions he made during his time as India's finance minister from 1991 to 1996.
During this period, Dr. Singh played a crucial role in steering the Indian economy away from the constraints of a socialist model associated with the Nehruvian era. On his special day, let's take a moment to reflect on some of the key policy decisions that had a transformative impact on shaping the Indian economy.
Dr. Manmohan Singh's tenure as India's Finance Minister was marked by a series of landmark economic reforms. These reforms aimed to liberalize and modernize the Indian economy, moving it away from the strict government control and regulation that had been prevalent for decades.
One of the most notable reforms was the liberalization of the Indian economy, which included the dismantling of the License Raj. Under the License Raj, businesses needed government permits and approvals for nearly every aspect of their operations. This bureaucratic red tape stifled economic growth and innovation. Dr. Singh's reforms removed many of these barriers, allowing businesses to operate with greater freedom and efficiency.
The 1991 Economic Liberalisation
In his capacity as Finance Minister in 1991, Dr. Singh played a pivotal role in bringing about a significant liberalization of India's economy. These reforms included the reduction of trade barriers, the dismantling of the License Raj system, and the opening up of key sectors to foreign investment. These actions marked the beginning of India's economic growth and its integration into the global economy.
These are just a few examples of the crucial decisions and initiatives associated with Dr. Manmohan Singh's roles as India's Prime Minister and a prominent figure in the Indian government. His tenure witnessed substantial progress in economic policy, diplomatic relations, social welfare, and infrastructure development.
National Rural Employment Guarantee Act (NREGA) (2005)
Dr. Manmohan Singh's leadership saw the introduction of the National Rural Employment Guarantee Act in 2005, later renamed the Mahatma Gandhi National Rural Employment Guarantee Act (MGNREGA). This significant social welfare initiative aimed to provide a legal guarantee of a minimum of 100 days of employment annually to rural households, with the overarching objective of tackling rural poverty and unemployment.
Right to Information Act (RTI) (2005)
During Dr. Manmohan Singh's tenure, the enactment of the Right to Information Act stood out as a significant piece of legislation. This law empowered Indian citizens with the ability to request information from government agencies and institutions. It served as a pivotal tool in improving transparency, accountability, and curbing corruption within the public administration.
Joint Indo-US Civil Nuclear Agreement (2005)
One of Dr. Manmohan Singh's prominent foreign policy achievements was the Indo-US Civil Nuclear Agreement, commonly known as the 123 Agreement.
This landmark pact paved the way for civil nuclear cooperation between India and the United States, allowing India access to nuclear technology and fuel for its civilian nuclear energy program. Remarkably, this was achieved despite India's non-membership in the Nuclear Non-Proliferation Treaty (NPT).