How to Setup a White Label Sportsbook in The US?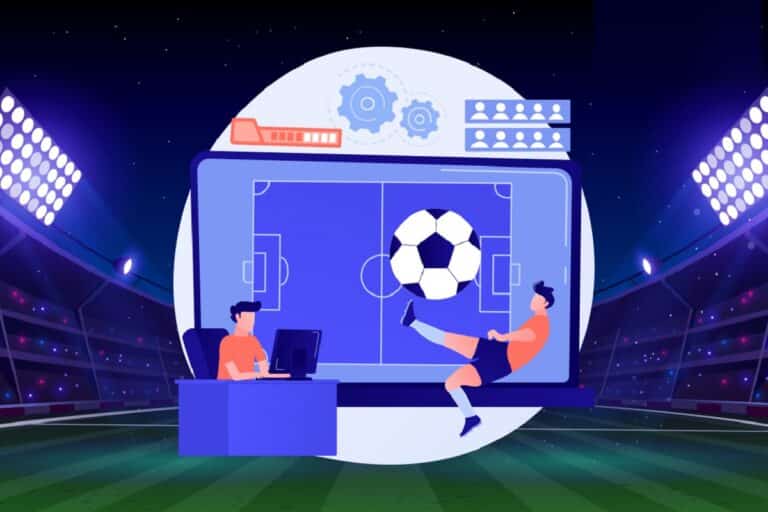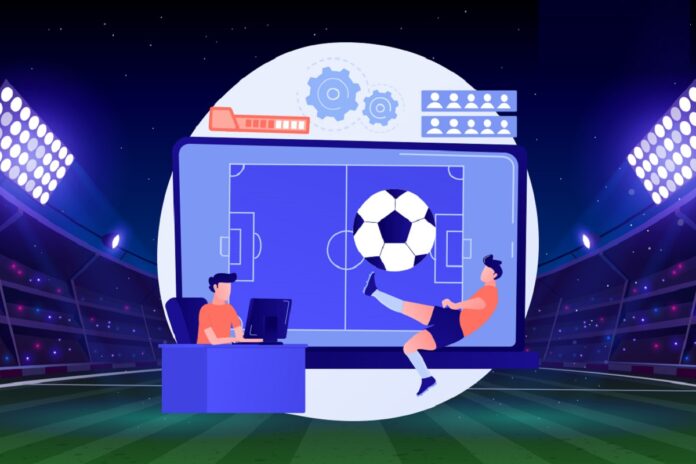 Thinking of an online business? You may want to consider starting an online sportsbook. Moreover, United States sports betting revenue across States in the table below show that sportsbook betting is becoming profitable and mainstream. 
| | | |
| --- | --- | --- |
| Arizona | Maryland | Oregon |
| Arkansas | Michigan | Pennsylvania |
| Colorado | Mississippi | Rhode Island |
| Connecticut | Montana | South Dakota |
| Delaware | Nevada | Tennessee |
| Illinois | New Hampshire | Virginia |
| Indiana | New Jersey | Washington DC |
| Iowa | New Mexico | West Virginia |
| Louisiana | New York | Wyoming |
As you can see, most states are licensing sportsbooks as America's online gambling scene comes of age. You will also be pleased to learn that more players are searching for ideal US platforms to place their favorite sportsbook bets. 
Fortunately, you can use a white-label solution to create an online sportsbook that meets the demands of US iGaming enthusiasts. Consequently, newbies in this space are in the right place as this post discusses how to set up a white-label sportsbook in the US. 
White label casinos explained
Are you coming across the term white label casinos for the first time? Simply put, a white-label casino is an all-in-one solution that allows you to own and run a sportsbook using a designated parent company. 
Yes, of course. A white label casino solution will incorporate all the necessary features that you are platform needs to thrive in the US iGaming scene. It will also help to remember that white-label casinos provide a cost-effective way of setting up a US sportsbook.
Entrepreneurs can access the lucrative US gambling market via white label sportsbook and casino integration, which is a tried and tested way of setting up a successful sportsbook in the US. 
Reasons to start a white label sportsbook in the US
Stable economic environment
Americans have higher wages compared to citizens of other countries. The USA is also ranked among the top economic powers worldwide. For that reason, setting up a white-label sportsbook in the USA will give you access to a lot of solvent customers.
Access to comprehensive gaming content 
Gamers who enjoy real money games love playing on platforms that guarantee access to comprehensive game offerings. Fortunately, the US is home to top game producers who design different games for the local gaming market. Consequently, esports and other themed offerings are increasingly becoming popular in American sportsbooks
Improved gambling laws and policies 
More states are legalizing online gambling following America's growing gambling appetite. You will also be pleased to learn that foreign sports books and bookies can now legally operate in America.  as a result, iGaming brands don't have to worry about tarnishing their reputation in the international markets by operating in the US. 
Banking flexibility
Players who enjoy your real money games will tell you that the lack of banking flexibility can break your online gambling experience. Fortunately, this will be the least of your worries if you are operating a white-label sportsbook in the US.
So, gamers in America have access to e-wallets, credit cards, debit cards, cryptocurrencies, bank transfers, and even pay by phone bills, which they can use to transact on their preferred gaming platforms.
Important considerations when selecting an ideal parent company for your white label US sportsbook
The success of your white-label US sportsbook will depend on whether you are working with a reliable and professional parent company. Consequently, it will be best to know how to select the best parent companies. Read on to explore the features of top white-label sportsbook parent companies.
Work experience
It will help if you trust brands that have earned their great reputation through many years of delivering quality products and services in the US and International gambling scene.
Margins
Whether you are starting up a new sportsbook or an existing operator migrating to a white-label platform, it will help to remember that profits for bookies matter at the end of the day. So, only partner with white-label solution providers that guarantee decent profit margins.
Cooperation with other players 
Improve your brand's visibility by partnering with official software distributors that enjoy the trust of top manufacturers. Also, remember that these software distributors need to have the necessary certificates and licenses which show that they are official software distributors.
Demographics
Gambling laws in the US vary from one state to the next. Consequently, it will be best to confirm that your preferred white-label parent company has all the necessary licenses needed to operate in the regions you want your betting site will be serving. 
Prestigious license
All worthy white label parent companies provide the clients with gaming licenses from strict and respectable jurisdictions. Therefore, you should partner with top white label parent companies if you want access to the Curacao, Malta, the Dominican Republic, United Kingdom gambling commission, the Isle of Man, and Kahnawake gaming licenses.
Business expansion
Scalability should be one of your main priorities after setting up your white label for our sportsbook. Thinking of ways to expand your sportsbook business allows you to make the best of lucrative opportunities in the eye gaming scene.  As a result, it will help to partner with a white-label parent company that guarantees you can expand your brand in the fast-paced and ever-changing online gaming scene. 
Also, remember that partnering with brands that focus on providing international services will also improve your chances of venturing into new markets outside the US, for instance, India, New Zealand, Canada, the UK, etc.
Cross-platform Solutions
We bet you want your customers to access your sportsbook from their mobile devices or computers. Cross-platform availability allows your customers to enjoy their favorite games while on the go using smartphones, tablets, and smartwatches. Moreover, your customers will have the power to play their favorite games whenever and wherever.
Subscribe to Our Latest Newsletter
To Read Our Exclusive Content, Sign up Now.
$5/Monthly, $50/Yearly