Why a Small Business Should Partner with a Warehousing Company?
Listen to the Podcast:
If you're a small business and looking to expand your operations, partnering with a warehousing company can be the perfect solution. By allowing a third-party provider to handle your inventory storage, handling, and shipping needs, you can focus more on growing your sales, maximizing profits, and providing exceptional customer service. Here are some of the benefits of working with a reliable warehousing partner.
1. Reduced Capital and Operating Costs
A warehousing partner can help reduce capital and operating costs for small businesses. With a warehouse company handling your inventory needs, you don't have to purchase or rent additional space to store products. You also won't need to pay staff to manage the storage of your goods or perform other related activities such as packing and shipping. By utilizing their existing infrastructure, warehousing companies can provide flexible solutions that save you time and money in the long run. The warehouse storage fees are typically much lower than what you would pay for space in a traditional warehouse. It also eliminates the need for additional capital investments such as forklifts and other warehouse equipment.
2. Improved Efficiency
Warehousing companies provide the resources and tools that can help improve operational efficiency. By partnering with a third-party warehouse provider, you can streamline processes such as order fulfillment, shipping, and returns. Since these services are handled by professionals, you can rest assured that your goods will be stored and transported safely and quickly. Warehousing companies also offer advanced tracking solutions so you can stay informed on the status of your orders in real-time. Additionally, they have integrated technology such as automated picking systems to reduce human errors and speed up the packing process.
3. Greater Flexibility
Partnering with a warehousing company can provide your business with greater flexibility. Since their services are based on your needs, you can easily scale up or down as required. This allows you to adjust the level of service you receive depending on changes in order volumes and other factors. A good warehouse provider should also be able to accommodate new product lines or any additional storage requirements that may arise due to seasonal demand or special orders.
4. Better Visibility 
Working with a warehousing company allows you to gain better visibility into the status of your inventory. These providers typically provide detailed, real-time reports that can help you make informed decisions on where and how to optimize operations. They can also provide insights on areas such as stock levels, lead times, and returns to ensure your products are always in the right place at the right time. Having this level of visibility is essential for any business looking to maximize efficiencies and reduce costs.
5. Freight and Logistics Services
The right warehousing company can also provide additional services such as freight and logistics. This is especially beneficial for those businesses that need to move products to multiple locations in a timely and cost-effective manner. A good warehousing partner should be able to develop customized solutions based on your requirements, including any special handling or packing needs. By doing so, you'll be able to ensure that your goods are delivered safely and on time each time. It also eliminates the need for you to build up your own in-house logistics operations, saving you time and money.
6. Increased Customer Satisfaction
Warehousing companies can also help provide better customer satisfaction. By handling the storage and fulfillment of your goods, they can help ensure that orders are processed quickly and accurately. This helps to minimize delays or errors, leading to improved customer experiences and higher levels of loyalty. Additionally, many warehouse providers offer automated tracking systems to keep customers informed about their orders in real time. This not only improves overall satisfaction but also provides peace of mind for those customers who need regular updates on their orders.
7. Expertise 
When you partner with a warehousing company, you get access to their years of knowledge and expertise. With warehouses located across the globe, they can provide insights into local markets and customer preferences that would otherwise be difficult to obtain. Additionally, they have staff on site who can resolve any issues quickly and efficiently. This level of support is essential when it comes to keeping your customers happy. It also gives you peace of mind that your products are in good hands. The right warehousing provider can make a huge difference in the success of your business.
8. Financial Savings
Finally, working with a warehousing company can help reduce your financial overheads. These companies are experts in logistics and their economies of scale mean that they can offer lower costs than a business would on its own. Not to mention the fact that you'll be able to save time and money on staff training, equipment purchases, and maintenance. With these savings, you can reinvest in other areas of your business or pass them on to customers in the form of discounts or special offers.
Why is it Worth Partnering with a Warehousing Company?
In summary, it can provide you with added flexibility and visibility, logistics and freight services, improved customer satisfaction, access to expert insights, and cost savings. With the right provider on your side, you'll be able to streamline operations while reducing costs – giving you an edge in today's competitive market. So don't delay – find the right warehousing partner for your business today!
Can any Company be a Warehousing Company?
No, not all companies can serve as warehousing companies. To offer services in this capacity, businesses must meet certain requirements such as appropriate facility infrastructure and staff training. Additionally, they must adhere to strict safety regulations and maintain stringent quality standards. As such, you must do your research when selecting the right provider for your needs. This will ensure you are working with a trustworthy and reliable partner who can help you achieve operational excellence.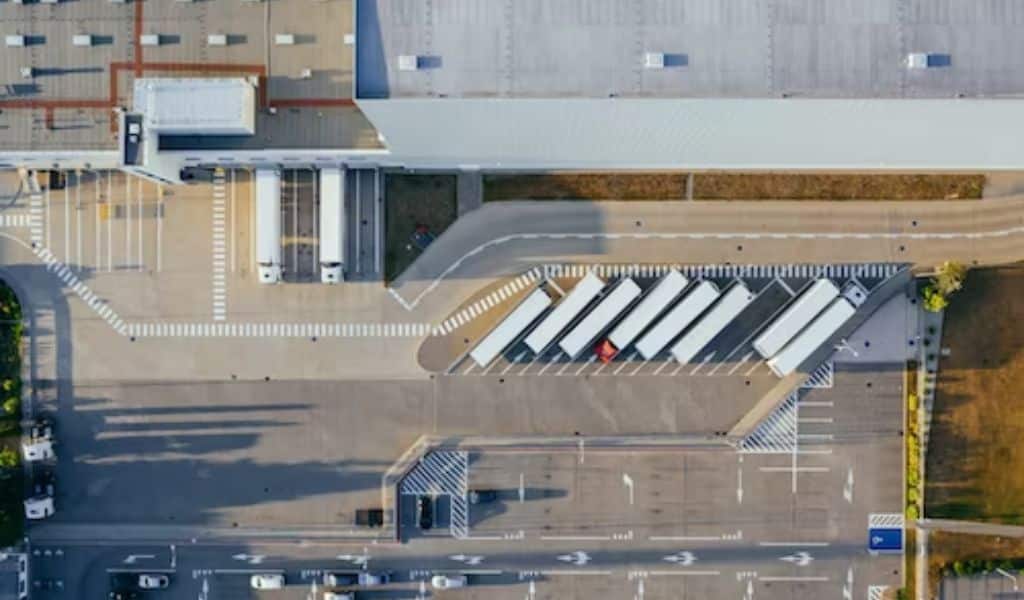 By partnering with a reliable and experienced warehousing partner, small businesses can reap the benefits of reduced costs, improved efficiency, and increased flexibility without sacrificing quality. If you're looking for an affordable way to take your operations to the next level, consider exploring the possibility of working with a warehousing company today. Good luck!