5 Unique Employee Gifts That Your Employees Will Love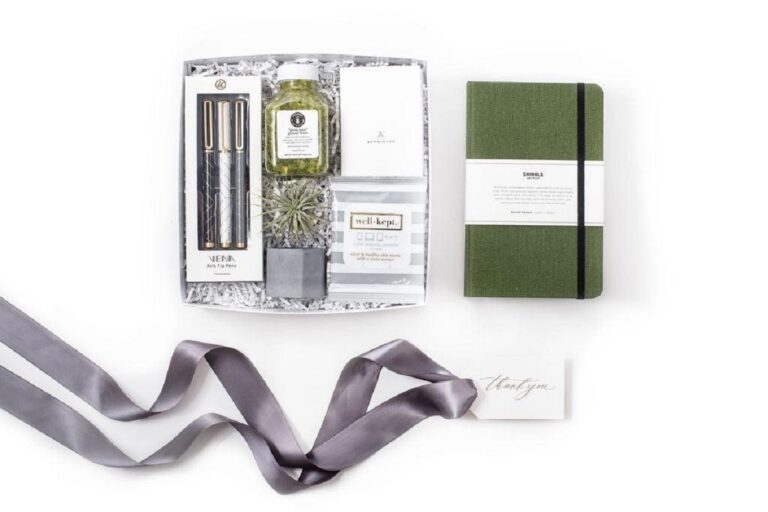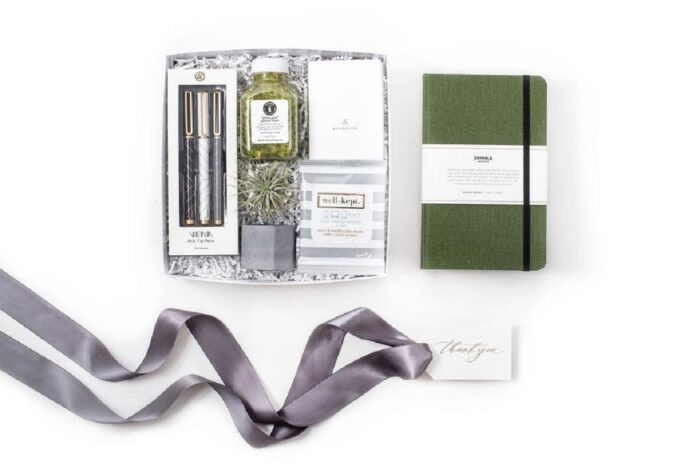 There are many ways to make your employee's day. Gifts can range from a personalized notebook to a work-from-home essential. Even a simple adult coloring book can put employees at ease and relieve some tension. It can even help them feel less silly. Whatever you choose, your employees will love it! Here are some gift ideas:
Work from home essentials
Giving work-from-home essentials to employees can be a very thoughtful and practical gift. They can help them feel more comfortable in their new working arrangement. These gifts can also be used to add cheer to the office environment and help employees feel more human. Whether the employee works in a traditional office or works from home, work from home essentials is the perfect way to cheer them up and make them feel good about their new working situation.
Remote employees are just as important to a company as any other type of employee. While they may not be present at company events, they are still important employees and deserve to receive the same rewards. Giving them a work-from-home essential makes them feel more like a member of the team and makes them feel like they're just as important.
Working from home can also be lonely. Having no human interaction can make it harder to stay focused. Giving work from home essentials like fresh baked cookies can help them to stay motivated and productive. A quick delivery service like David's Cookies makes this easy. Another great idea for work from home employee gifts is a healthy snack box.
Work from home employees needs breaks too. A gift basket filled with work from home essentials will show them that their employer appreciates their work from home set-up. The gift will also help them feel more organized and promote better productivity.
Personalized notebooks
Personalized notebooks are a great employee gift. They can be used by employees for taking notes and staying organized, and are also a great way to reward hard-working employees. Moreover, these gifts can double up as marketing materials for your company. The notebook is the perfect tool to represent your business at events and external meetings.
These gifts can be given as welcome gifts to new employees, returning employees, or colleagues. They help employees adjust to the new company environment and also promote your brand's identity. Branded notebooks are also an excellent way to introduce new employees to your company's culture and core values. Personalized notebooks will help your employees identify themselves with the company and increase motivation and loyalty.
Personalized notebooks are useful and stylish gifts for employees and business partners alike. They make a practical addition to any desk. They are available in a wide variety of materials, styles, and designs, making them versatile gifts. Personalized notebooks are a great way to promote your brand and keep employees organized. Whether you choose a plain or colorful notebook, you can always add a personal touch with custom imprints.
Personalized notebooks are also a thoughtful way to promote your company's name and logo. Custom logo notebooks are ideal for handing out to clients and valued employees. They have handy pockets for storing business cards and notes. The JournalBook is a popular choice for branded notepads as it features a sleek and high-end look. The stylish designs make it the perfect accessory for your company logo.
Event tickets
Intangible gifts are a common way for employers to reward their employees. Because they are intangible, tickets have separate tax rules from cash. The employee is not taxed on the gift, but the employer has to treat it as an entertainment expense. However, there are some important guidelines that an employer should follow when giving out employee gifts.
Flowers
If you'd like to show your employees how much you appreciate their hard work, flowers are a great way to do so. Flowers are also appropriate for happy occasions, such as a wedding anniversary or birthday. However, they shouldn't be given just because someone else has done something impressive. A more appropriate gift would be a plant.
While flowers look beautiful and cheerful on the desk, they can also be distracting in the office. If you're looking for a bright, cheery arrangement for your employee's desk, sunflowers or roses are great options. Orchids and tulips are also good choices. Tulips are a bold way to celebrate a birthday, and peonies are a great choice for client appreciation.
If your employees have been rewarded with flowers, you should consider whether you can deduct the expense. You can generally deduct your employee appreciation flowers as a business expense as long as you follow certain guidelines. If the recipient is a manager, you should follow the company's gift policy. It should be clear what the guidelines are for such gifts, as well as how much you can spend.
Many companies provide standard gifts for their employees. You can also send a handwritten note to say congratulations on a job well done or a new promotion. These are inexpensive and personal ways to show that you appreciate the hard work of your employees.
Cake in a mug
Sending a cake in a mug to your employees is a fun and unique way to show them how much you appreciate them. Many employees work from home and appreciate the gesture, which can boost their self-esteem and let them know they're not forgotten. It's also a great way to express your gratitude for their hard work.
A cake in a mug can be made in a number of ways. For a delicious dessert, you can use a chocolate or vanilla cake mix, chocolate sauce, sprinkles, and frosting. The cake in a mug will be very moist and spongy. A chocolate cake mix is a perfect way to make this delicious treat, and if you want to add a little extra flavor, you can even add chocolate chips.
For something a little more personalized, consider gifting tickets to an event. Even if you're not able to afford an actual ticket, event tickets can make an excellent employee gift. Gifting event tickets gives your employees access to a variety of events, including virtual ones.
Beer of the month club
Giving your staff beer-themed employee gifts is a great idea for any company. Beer of the Month Clubs is convenient gift ideas, as they are shipped directly to the recipients. Subscription boxes require only a mailing address and an internet connection, making them ideal for last-minute purchases. Amazing Clubs also mail out physical cards, which are usually delivered on the date you specify.
Each beer comes with a detailed tasting note, and you can also include a personalized bottle opener. This gift will make opening a cold one that much easier! You can even include a personalized note stating the occasion and the recipient's name. If you're giving beer as a gift, you'll want to make the gift unique and personal for your recipients.
A membership to a beer of the month club is an excellent gift for an employee who loves to drink. The club also gives members an informative newsletter that is filled with information on the breweries, tasting notes, and beer specifications. It's a great gift idea for any beer lover.
Beer of the month clubs are fun and unique gifts for employees and can make a great gift for any occasion. However, choosing the right one can be a tedious task, so it's important to understand your recipient's preferences and choose a service that will suit their needs.
Subscribe to Our Latest Newsletter
To Read Our Exclusive Content, Sign up Now.
$5/Monthly, $50/Yearly