Tips for a Smooth Transition to Blonde Curly Hair Hacks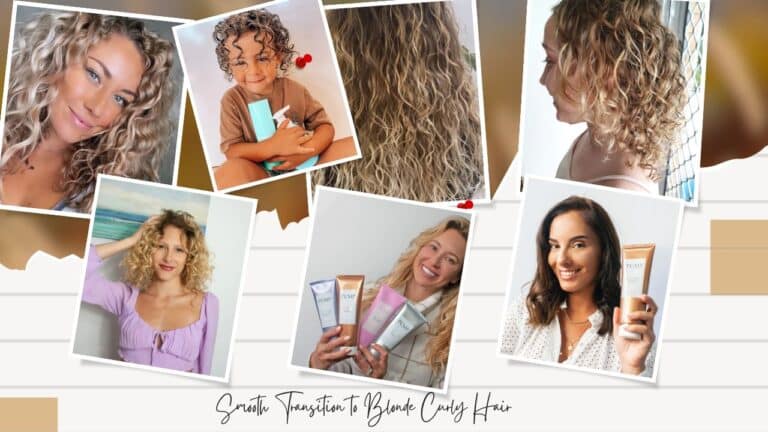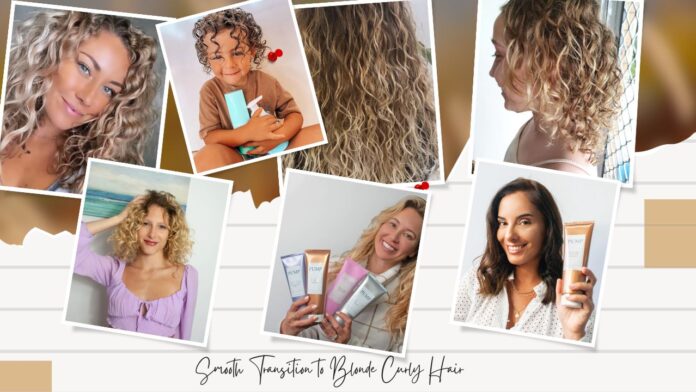 Transitioning to blonde curly hair can be an exciting and empowering experience, but it also comes with unique challenges. Whether you're a natural brunette looking to lighten your locks or a curly-haired enthusiast eager to explore new horizons, this blog post guides you through the process. We'll provide expert tips and hacks to ensure a smooth transition to blonde curly hair that turns heads and boosts your confidence.
1. Consult a Professional
Consult a professional hair colorist before diving headfirst into the blonde curls world. Blonding your hair, especially if it's naturally dark, requires expertise to achieve the desired shade while maintaining hair health. A professional will assess your hair's condition, recommend the best shade of blonde for your complexion, and create a personalized plan for your transition.
2. Start Slow with Balayage
If you're hesitant to go all-in on blonde, consider starting with balayage highlights. Balayage is a low-maintenance coloring technique that involves hand-painting highlights onto your hair. It provides a gradual transition to blonde, which is less harsh on your curls than a full head of bleach. As your hair grows, the roots blend naturally with the blonde, reducing the need for frequent touch-ups.
3. Invest in Quality Hair Products
Blonde curly hair requires special care and attention to maintain vibrancy and health. Invest in sulfate-free shampoos and conditioners designed for color-treated hair. Additionally, incorporate a deep conditioning treatment into your routine once a week to keep your curls hydrated and frizz-free. It is essential to look at salon-quality products that use all-natural ingredients. Australian brand Pump Haircare is a perfect example of a product selling problem-solving hair care that works.
4. Tone Your Hair
To achieve the perfect shade of blonde and neutralize any unwanted brassy tones, consider using a purple or blue toning shampoo or, even better, the Pump Blonde Hair Mask that combines both purple toning and the repair factors of deep conditioning. These products help maintain your blonde's cool undertones and prevent it from turning yellow or orange. Use them occasionally, as overuse can lead to a purplish tint.
5. Embrace the No-Heat Styling Approach
Blonde curly hair is more susceptible to damage, so minimizing heat styling is essential. Embrace natural curls using heat-free styling methods like twist-outs, braid-outs, or diffusing your hair in a low-heat setting. These techniques help maintain your hair's integrity while enhancing your curls' definition.
6. Stay Hydrated
Proper hydration is essential to maintain the health and vibrancy of your blonde curly hair. Intake plenty of water to keep your hair and scalp moisturized from within. You can also use a leave-in conditioner or hair oil to lock up the moisture and prevent dryness and frizz.
7. Protect Your Hair from UV Rays
Blonde hair is more susceptible to UV damage, leading to color fading and dryness. Wear a hat or UV-protective hair spray to shield your blonde curls from the sun's harmful rays outdoors. It will help maintain your hair's color and shine.
8. Trim Your Ends Regularly
Blonde curly hair is prone to split ends and breakage, so it's crucial to trim your ends regularly. Schedule regular haircuts to remove damaged sections and promote healthy growth. It will also help maintain the shape and bounce of your curls.
9. Consider a Curl-Friendly Stylist
Looking for a hair stylist who specializes in curly hair is a game-changer. They understand the unique needs of curly hair and can provide expert guidance on maintaining your blonde locks. Look for a stylist familiar with color and curly hair care.
10. Embrace the Learning Curve
Transitioning to blonde curly hair is a journey, and embracing the learning curve is essential. Be patient with yourself and your hair. Experiment with different styling techniques, products, and routines to discover what works best. It's all part of the fun and adventure of embracing your new blonde and curly look.
11. Protect Your Hair While Sleeping
Try considering sleeping on a satin or silk pillowcase to prevent frizz and maintain your curls' definition. These materials decrease the friction between your hair and the pillow, ultimately preventing tangling and preserving your hairstyle.
12. Monitor Your Hair's Health
Regularly assess your hair's health and adjust your routine as needed. If you notice excessive dryness, breakage, or other issues, consult your stylist to make the necessary changes. Your hair's needs may evolve as it grows and adapts to its new blonde color.
13. Be Prepared for Maintenance
Maintaining blonde curly hair requires ongoing care and maintenance. Plan regular touch-up appointments with your colorist to keep your roots in check and maintain your desired shade of blonde. Consistency is critical to achieving and preserving your stunning blonde curls.
In conclusion, transitioning to blonde curly hair is a sensational journey that allows you to express your unique style and personality. By following these expert tips and hacks, you can ensure a smooth and victorious transition while keeping your curls healthy and vibrant. Patience and proper care are essential to achieving and maintaining your dream blonde curly look. Embrace the journey, and let your beautiful blonde curls shine!