The 15 Greatest ODI Cricket Innings of All Time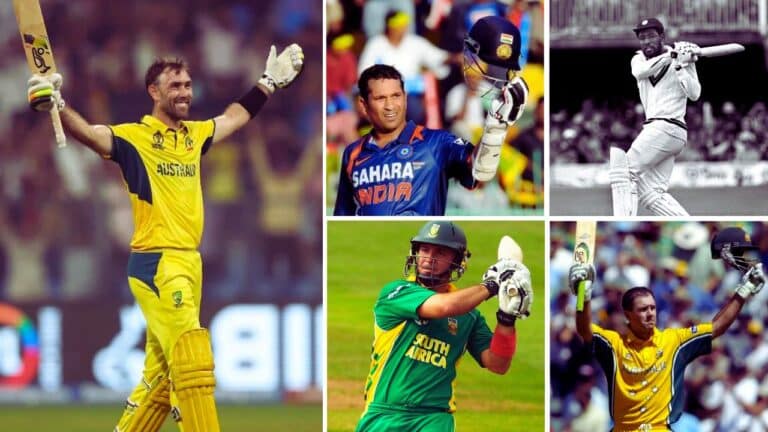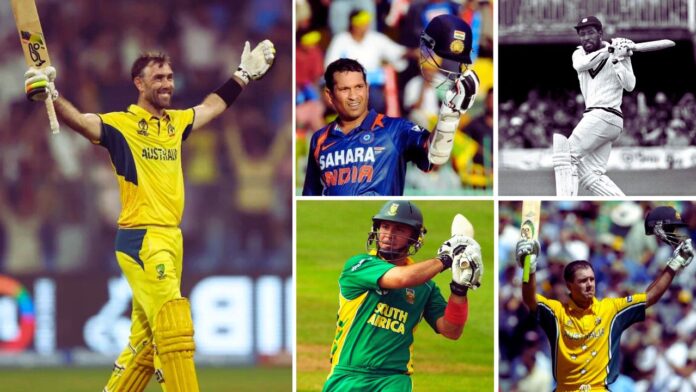 One Day International (ODI) cricket has produced some truly epic batting performances over the decades. Although overshadowed by T20 cricket in recent years, the 50-over format has showcased immense talent and provided fans with nail-biting matches and unbelievable knocks. Let's dive deeper into the 15 greatest ODI innings ever played.
Knocks from Legendary Batsmen 
Few batting lineups could match the class and dominance of the West Indies in the 1970s and 80s. The great Viv Richards cemented his legend with an extraordinary 189 not out versus England in 1984, ravaging the bowlers and setting an imposing total almost single-handedly. 
Another all-time great, Ricky Ponting, rose to the occasion in the 2003 World Cup final against India. His magnificent 140 not out came against a strong bowling attack and set up Australia's victory.
Masterful Pace Assaults
One of cricket's most destructive opening pairs, Adam Gilchrist and Matthew Hayden could take any attack apart. This is exemplified by Gilchrist's blistering 149 off 104 balls against Sri Lanka in the 2007 World Cup final. His attacking intent from ball one deflated Sri Lanka and paved the way for Australia's third consecutive title.
Few can match the raw power and aggression of Shahid Afridi. His 102 off just 46 balls against Sri Lanka in 1996 underlined his status as one of the most exciting batters in ODI cricket. Afridi ravaged a potent Sri Lankan bowling lineup with 11 sixes in one of the most explosive ODI innings ever.
Chases for the Ages
South Africa's Herschelle Gibbs showcased his big match temperament with a masterful 175 off 111 balls against Australia in 2006. Chasing down 435, Gibbs fearlessly counterattacked the Aussie bowlers and set up South Africa's incredible win.
Ben Stokes has made a habit of pulling off the impossible. His maturity and composure under pressure was evidenced in his gritty 84 off 98 balls in the 2019 World Cup final. His knock proved pivotal as England ultimately prevailed on the basis of boundary count.
Record-Shattering Performances
When Sachin Tendulkar finally scored the first ever ODI double hundred in 2010, it seemed inevitable that if anyone could achieve the feat, it would be the Little Master. His unbeaten 200 came against a quality South African attack and underlined his pedigree as the greatest ODI batsman of his era. 
Conclusion
As this list indicates, ODI cricket has continuously produced memorable innings from the finest batsmen across generations. Their dazzling stroke play, composure under pressure and sheer determination have resulted in some of the greatest sporting spectacles ever witnessed. Although T20 cricket now dominates, these epic ODI performances will live long in cricketing folklore.