5 Essential Tips for Escape from Tarkov New Players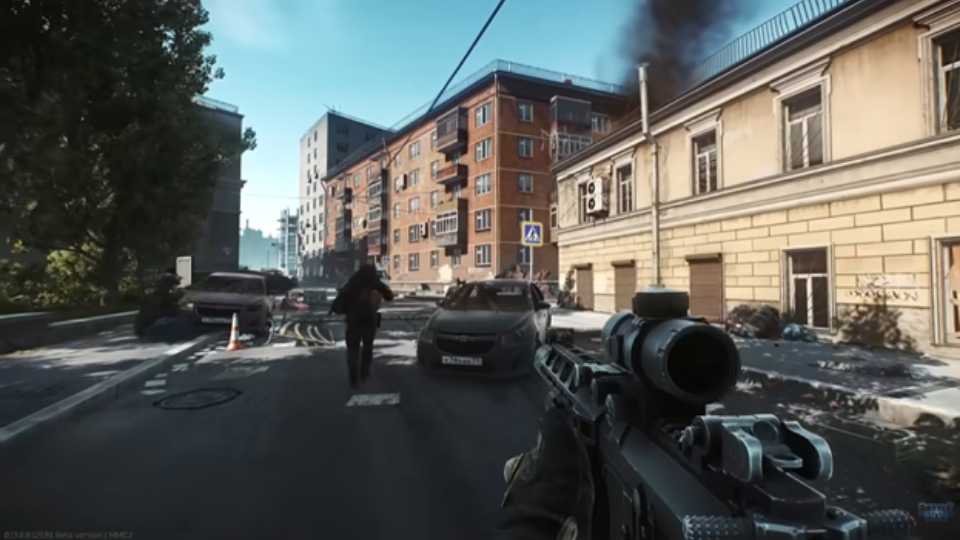 When one searches for the most challenging first-person shooter battle royale game, then would get Escape from Tarkov at the top of that search result. Forget about the first-person shooter battle royale genre, if one simply types the most challenging games, they will see many lists compiled by different gamers, and while they may differ spectacularly, one name would be a constant feature on every list, and that is Escape from Tarkov.
There is no doubt that Escape from Tarkov is one of the most challenging games for one to play. Be it a beginner or even a veteran first-person shooter gamer, and the task does not get any easier no matter the gamer's skill level. Ask any veteran gamer, and they would say the first few matches they played in Escape from Tarkov were some of the harrowing gaming experiences for them. So, if you are a beginner or someone who has been knocked few times in Escape from Tarkov, you should not lose heart over it as even pro players find this game extremely difficult. 
But that does not you have to continue to struggle in Escape from Tarkov. This blog will offer you some of the best EFT hacks, tips, tricks, and strategies that will help you in your gameplay.
Now, without further ado, here are five tips for Escape from Tarkov that every beginner should know.
1.Get Familiar with the Game Mechanics
Even if you are an experienced first-person shooter battle royale player, you will find the game mechanics of Escape from Tarkov quite tricky for one to get a hold of. The developer of Escape from Tarkov tried to give the gamer a realistic experience, which is why they have placed a considerable focus on the player's movements. In Escape from Tarkov, you will find loads of hot buttons that you must get accustomed to if you want to have any hope of winning the game. And it's not only movement keys that you have to get familiar with in Escape from Tarkov, but there are also some other functions that you have to understand to score a win in this game.
2. Playing Offline in Escape from Tarkov
Before you go and test your mettle against other players in Escape from Tarkov, it is highly advisable that you first try a couple of rounds in an offline mode. There are a couple of benefits of playing the offline mode of the game first and then trying your hands in the online combat. First, it would allow you to get accustomed to the game mechanics. The importance of learning game mechanics is already explained in the previous point. But the added benefit of playing in offline mode is that even if you lose the round, your gear won't be lost to you.
3. Ensure Everything Important
There is a unique feature of Escape from Tarkov, and that is if you lose a round, you will lose everything you took with yourself in the battle. This means your guns, ammo, armor, other accessories, everything will be lost to you in such an outcome. Now, this could lead to players going to battle with semi-optimal machinery as they are afraid to lose their primary weapons and accessories. But there is a get-around to this, and that is insurance. In Escape from Tarkov, you can buy insurance for everything, which will activate if you lose the round, and then the insured item will be returned back to you. But there is a catch; if another player picks the lost item, then you won't get the item back even if it is insured.
4. Complete Your Tasks in Escape from Tarkov
In Escape from Tarkov, it is incredibly crucial that a player does not ignore the available tasks and finish them as soon as possible. There are several benefits and rewards for completing the tasks, many of which will not be open to you unless you are level 5 or level 10, as you would be able to get better trader deals. And by keeping up with the tasks, you would also be able to level up quickly.
5. Ammo is more Important than Guns.
You do not have unlimited ammo in Escape from Tarkov, which is quite different from many other games in this genre and something you should keep in mind. Having the best gun in the game would not amount to much if you do not have the ammo for it. That is why before you spend all your money on buying fancier guns, do check whether or not you have the ammo for it. The equation is straightforward for every Escape from Tarkov player, Ammo > Guns.
So, these are the five essential tips that every player should know before playing Escape from Tarkov for the first time. Keep all these tips in mind and be ready to enhance your gaming skills.
Subscribe to Our Latest Newsletter
To Read Our Exclusive Content, Sign up Now.
$5/Monthly, $50/Yearly