Top 10 Tips for Getting the Most from Your AI Website Builder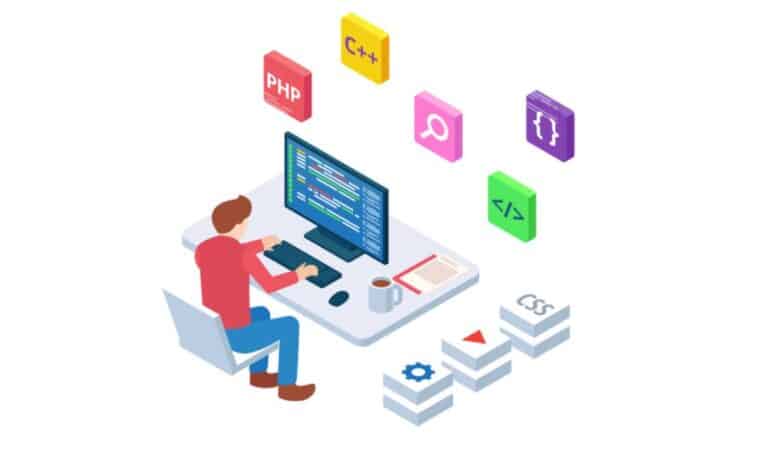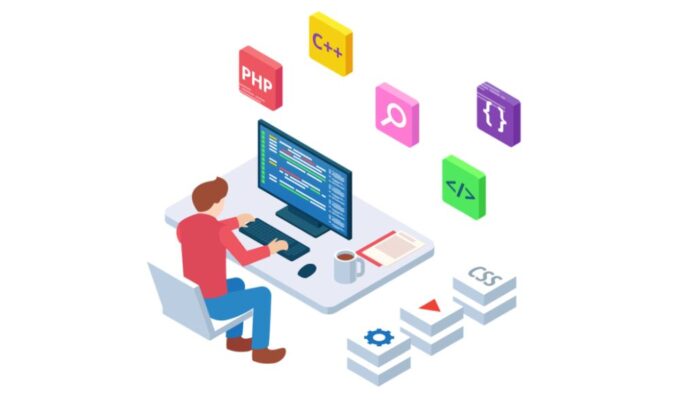 Are you looking to create a website for your business or personal use? With the advancement of technology, AI website builders have emerged as a convenient and efficient way to build a website. These platforms utilize artificial intelligence algorithms to simplify the website creation process. Whether you are a beginner or an experienced user, here are the top 10 tips to help you make the most out of your AI website builder.
1. Understand Your Goals and Needs
Before diving into building your website, it is crucial to define your goals and understand your needs. Consider the purpose of your website, your target audience, and the features you require. Having a clear vision will guide you in choosing the right design templates and functionalities that align with your objectives.
Identify the purpose of your website (e.g., showcase products, provide information, generate leads).

Define your target audience and understand their preferences and needs.

Research competitor websites to gather inspiration and identify gaps in the market.

Make a list of essential features and functionalities your website should have.

Set specific and measurable goals for your website, such as increasing conversions or driving traffic.
2. Choose an Intuitive and User-Friendly AI Website Builder
Opt for an AI website builder that offers an intuitive interface and user-friendly features. The platform should provide drag-and-drop functionality, customizable templates, and easy-to-use tools. This will allow you to create and update your website effortlessly, even if you have limited technical expertise.
Research and compare different AI website builders to find one with an intuitive interface.

Look for drag-and-drop functionality that allows you to easily customize your website.

Check user reviews and ratings to ensure the platform is user-friendly.

Take advantage of free trials or demos to test the user experience before committing.

Consider the availability of customer support and resources provided by the AI website builder.
3. Select a Responsive Design Template
With the increasing use of mobile devices, having a responsive website design is essential. Ensure that the AI website builder you choose offers responsive design templates. This will enable your website to adapt seamlessly to different screen sizes and provide an optimal viewing experience for your visitors.
Look for AI website builders that offer a variety of responsive design templates.

Preview the templates on different devices to ensure they adapt well to various screen sizes.

Consider the flexibility of customization options for the selected template.

Opt for a design that aligns with your brand identity and conveys the desired message.

Ensure that the template is visually appealing and enhances user experience.
4. Customize Your Website Design
Although AI website builders offer pre-designed templates, it's essential to customize your website design to make it unique and representative of your brand. Personalize the color scheme, fonts, and imagery to create a visually appealing and cohesive website that reflects your business identity.
Choose a color scheme that complements your brand and evokes the desired emotions.

Experiment with different fonts to find one that is readable and aligns with your brand image.

Incorporate high-quality images and graphics that represent your products or services.

Use whitespace strategically to improve readability and highlight important elements.

Ensure that your website's design is consistent across all pages for a cohesive look.
5. Optimize Your Website for SEO
Search engine optimization (SEO) plays a vital role in improving your website's visibility on search engines. Look for an AI website builder that provides built-in SEO tools or allows you to integrate third-party SEO plugins. Optimize your website's meta tags, headings, content, and images to enhance its search engine ranking and attract organic traffic.
Conduct keyword research to identify relevant keywords for your website.

Optimize your website's meta tags, including title tags and meta descriptions, with targeted keywords.

Structure your content using headings (H1, H2, H3, etc.) to improve readability and SEO.

Optimize your images by adding descriptive alt tags and compressing them for faster loading times.

Create high-quality, original content that provides value to your visitors and incorporates relevant keywords.
6. Create High-Quality and Engaging Content
Content is king when it comes to websites. Write informative, engaging, and relevant content that captures the attention of your visitors. Use your AI website builder's content editing tools to format your text, add images, and embed videos. Regularly update your content to keep your website fresh and encourage return visits.
Conduct thorough research on the topic to gather accurate and up-to-date information.

Use a conversational tone to make your content relatable and engaging for readers.

Break down complex ideas into easily understandable paragraphs or bullet points.

Incorporate relevant visuals, such as images, infographics, or videos, to enhance the visual appeal of your content.

Proofread and edit your content to ensure it is free of grammatical errors and typos.
7. Utilize E-commerce Features (If Applicable)
If you plan to sell products or services online, make sure your AI website builder supports e-commerce features. Look for functionalities such as shopping carts, secure payment gateways, inventory management, and order tracking. Seamless integration of these features will help you set up an online store and streamline your business operations.
Set up clear and user-friendly navigation menus to help visitors easily navigate your online store.

Organize your products into categories and subcategories for a well-structured and intuitive shopping experience.

Implement a secure and trusted payment gateway to instill confidence in your customers.

Regularly update your product inventory to reflect accurate stock availability.

Offer incentives such as discounts, free shipping, or loyalty programs to encourage repeat purchases.
8. Incorporate Social Media Integration
Choose an AI website builder that offers an intuitive interface and user-friendly features. The platform should provide drag-and-drop functionality, customizable templates, and easy-to-use tools. This will allow you to create and update your website effortlessly, even if you have limited technical expertise.
When it comes to AI website builders with a user-friendly interface and powerful features, one platform stands out: hocoos.com. Hocoos combines the convenience of AI technology with a comprehensive set of tools to empower website owners in creating stunning and functional websites.
Add social media sharing buttons to allow visitors to easily share your content on their preferred social platforms.

Embed social media feeds or widgets to showcase your social media activity and encourage engagement.

Utilize social media login options to simplify the registration or login process for your website visitors.

Create shareable content, such as blog posts or videos, that can be easily shared on social media platforms.

Engage with your audience on social media by responding to comments, messages, and mentions promptly.
9. Regularly Backup Your Website
To safeguard your website from potential data loss or technical issues, regularly backup your website's files and data. Check if your AI website builder provides an automatic backup feature or offers options to export your website's content. Having backups ensures that you can restore your website quickly in case of any unforeseen circumstances.
Use the built-in backup feature provided by your AI website builder to schedule automatic backups at regular intervals.

Store backups in a secure location, either on the cloud or offline, to ensure data integrity.

Test the restoration process by restoring your website from a backup to verify its effectiveness.

Keep multiple versions of backups to ensure you have access to previous versions of your website if needed.

Consider using a backup plugin or third-party service for additional backup options and redundancy.
10. Take Advantage of Support and Resources
Even with a user-friendly AI website builder, you may encounter challenges or have questions along the way. Make sure to utilize the support and resources provided by the platform. Most AI website builders offer comprehensive documentation, tutorials, and customer support channels such as live chat or email. Take advantage of these resources to troubleshoot issues, seek guidance, and enhance your website-building experience.
In conclusion, using an AI website builder can streamline the process of creating a website, whether for personal or business purposes. By following these top 10 tips, you can maximize the potential of your AI website builder and create a professional and engaging website that fulfills your goals. Remember to define your objectives, choose a user-friendly platform, customize your design, optimize for SEO, create compelling content, utilize e-commerce and social media features, and take advantage of support and resources.
Read through the AI website builder's documentation and tutorials to familiarize yourself with its features and capabilities.

Explore online forums or communities related to the AI website builder to seek advice and learn from other users' experiences.

Contact the customer support team of the AI website builder whenever you encounter technical issues or have specific questions.

Follow the AI website builder's official social media channels or subscribe to their newsletters for updates, tips, and tricks.

Join webinars or training sessions provided by the AI website builder to enhance your knowledge and skills.
Frequently Asked Questions (FAQs)
Can I use my own domain name with an AI website builder? Yes, most AI website builders allow you to connect your own domain name to your website, giving it a personalized and professional touch.

Are AI website builders suitable for e-commerce websites? Absolutely! Many AI website builders offer specific features tailored for e-commerce, such as product listings, shopping carts, and secure payment gateways.

Can I change the design of my website after it's been created? Yes, one of the advantages of AI website builders is the flexibility to update and change your website's design even after it's been published.

Do AI website builders provide analytics for tracking website performance? Yes, most AI website builders include built-in analytics tools that allow you to monitor and analyze important metrics such as website traffic, user behavior, and conversion rates.

Can I migrate my website from an AI website builder to another platform in the future? While it may vary between platforms, some AI website builders offer options to export your website's content, allowing you to migrate it to another platform if needed.
Subscribe to Our Latest Newsletter
To Read Our Exclusive Content, Sign up Now.
$5/Monthly, $50/Yearly