SpaceX Successfully Test-Fires Booster for Second Starship Launch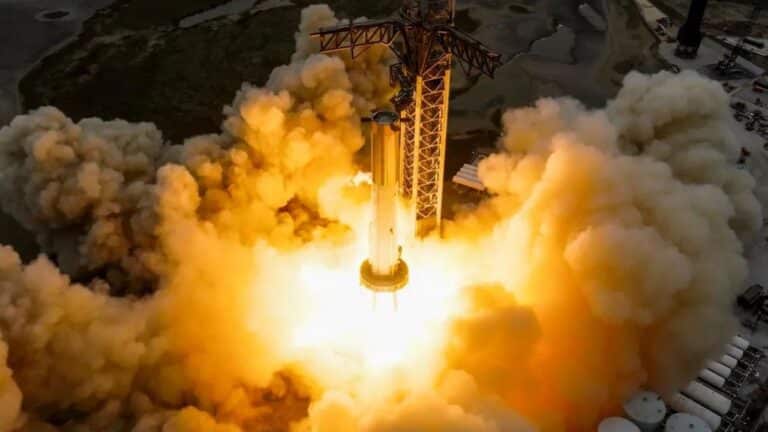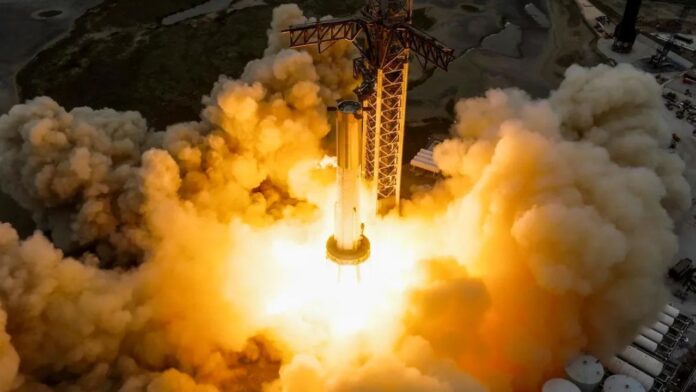 SpaceX claims it successfully tested the launcher for its next Starship mission, which could be weeks away.
At around 1:35 p.m. Eastern on August 25, SpaceX fired the Raptor engines in the Super Heavy rocket labeled rocket 9 in a static-fire test at its Starbase test site in Boca Chica, Texas. SpaceX claimed to have carried out a "full duration" fire that lasted roughly five to six seconds.
SpaceX later announced that all 33 engines successfully fired, despite the fact that two of them shut down early. "Congratulations to the SpaceX team on achieving this exciting milestone!"
The corporation did not say whether that performance was adequate for a launch attempt, but it was better than an earlier test of the identical booster on August 6. The engines burned for less than three seconds during the test, and four of the Raptors shut down prematurely.
If SpaceX is pleased with the results of the test, it will be one of the final technical hurdles before the company is ready for a second integrated Starship/Super Heavy launch. The first failed four minutes after liftoff on April 20 when six Raptor engines in the Super Heavy booster shut down, causing the spacecraft to lose control and tumble.
However, SpaceX will still need to obtain Federal Aviation Administration approval for a launch, which will require changes to its original Starship/Super Heavy launch license. The FAA received a report on the April 20 failure from SpaceX earlier this month, but the agency must still approve it and determine whether SpaceX has made the necessary changes before issuing an updated license. Although the FAA has not provided a timetable for this process, industry observers say it may take several weeks.
Based on the April launch, the corporation has already made significant improvements to the launch vehicle and pad. The pad currently includes a water deluge system to prevent the damage caused by the Raptor plume, which sent sand and debris as far as 10 kilometers from the launch site. Because the engines were not fired at full force in the recent testing, the effectiveness of the deluge system will not be completely demonstrated until a launch.
The booster now features an interstage ring with vents on top. This is to allow a "hot-staging" strategy announced by SpaceX CEO Elon Musk in June, in which the engines of the Starship upper stage are ignited while still attached to the Super Heavy booster. He claims that doing so can increase the vehicle's performance by up to 10%.
Musk stated in June that the business had made "well over a thousand" other adjustments to the vehicle, giving him increased confidence in the upcoming launch's success. "I believe this next flight has a much better chance of succeeding and reaching orbit than the previous one." "Perhaps 60%," he speculated.