SpaceX Launches 15 Starlink Satellites on Falcon 9 Rocket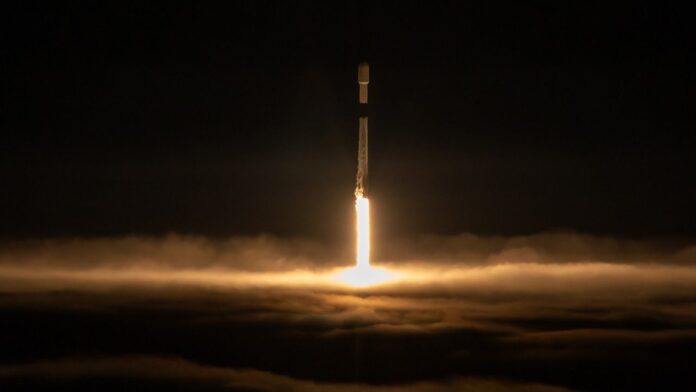 On Monday night, SpaceX continued its mission to expand its Starlink internet satellite network by sending 15 more satellites into space. The launch took place at California's Vandenberg Space Force Base at 8:57 p.m. local time. And guess what? SpaceX didn't just successfully send the satellites off – they also managed to bring the Falcon 9 rocket's first stage back down, landing it neatly on their drone ship called "Of Course I Still Love You" about 9.5 minutes post-launch. Impressive, right? It's not even this booster's first rodeo; it's been used for five launches and landings!
While the main show was over on Earth, the Falcon 9's upper stage had more work to do. Its task was to ensure the 15 Starlink satellites reached low Earth orbit. They were scheduled to deploy roughly 14.5 minutes after takeoff, but SpaceX hinted we might need a tad more patience before getting the green light on that.
Here's a fun fact: this was back-to-back action for SpaceX. Just the night before, from Cape Canaveral Space Force Station in Florida, another Falcon 9 was busy putting 22 Starlink satellites into orbit. If you're trying to keep count, that's 4,918 Starlink satellites SpaceX has sent up till now. And the cool part? Over 4,500 of them are working smoothly, says astrophysicist Jonathan McDowell. Go, SpaceX!