Sony WF-1000XM5 Earbuds Review: Perfect Earbuds for Work and Play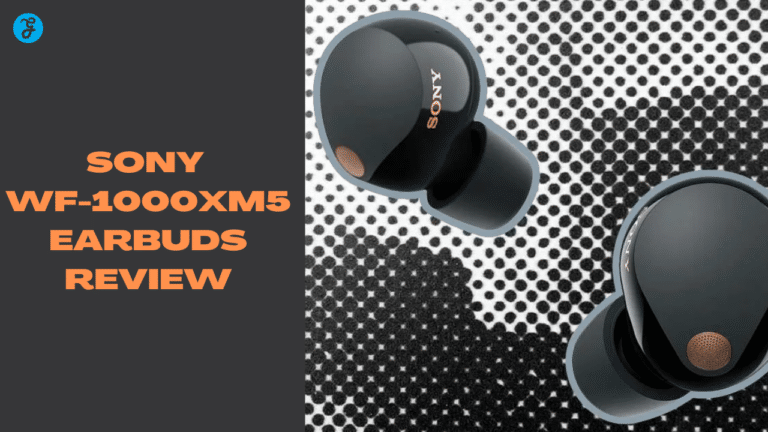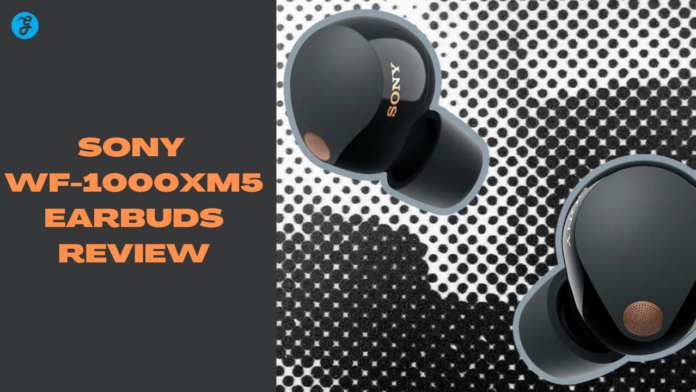 Sony has developed some of the best noise cancellation technology, and its latest headphones, the WF-1000XM5, are equipped with it. In this article, we'll discuss the Sony WF-1000XM5 Earbuds Review.
With a focus on comfort, sound quality, and ANC performance, these wireless earbuds promise an immersive experience in any setting. Don't sacrifice your music or productivity due to outside distractions – get the cutting-edge solutions found in this advanced audio gear! This blog post will dig into everything related to the WF-1000XM5, from design features and user feedback to updated functions and pricing information.
Everything you need to know before buying them! Ready? Let's dive right into it!
Content Highlights
The Sony WF – 1000XM5 earbuds feature a smaller and sleeker design than its predecessor, offering superior sound quality and ANC performance while providing an ergonomic fit.

These earbuds offer up to 30 hours of total battery life, enabling active noise cancellation, plus seamless integration with the Sony Headphones Connect app for customizing settings and unique features such as wind noise reduction technology.

Compared to other popular brands, the Sony WF-1000M5 provides excellent value for money thanks to its solid noise-canceling technology that reduces external sound distractions by up to 98% and improved audio performance due to its latest firmware upgrades released over time.
Sony WF-1000XM5 Earbuds Review: Design and Features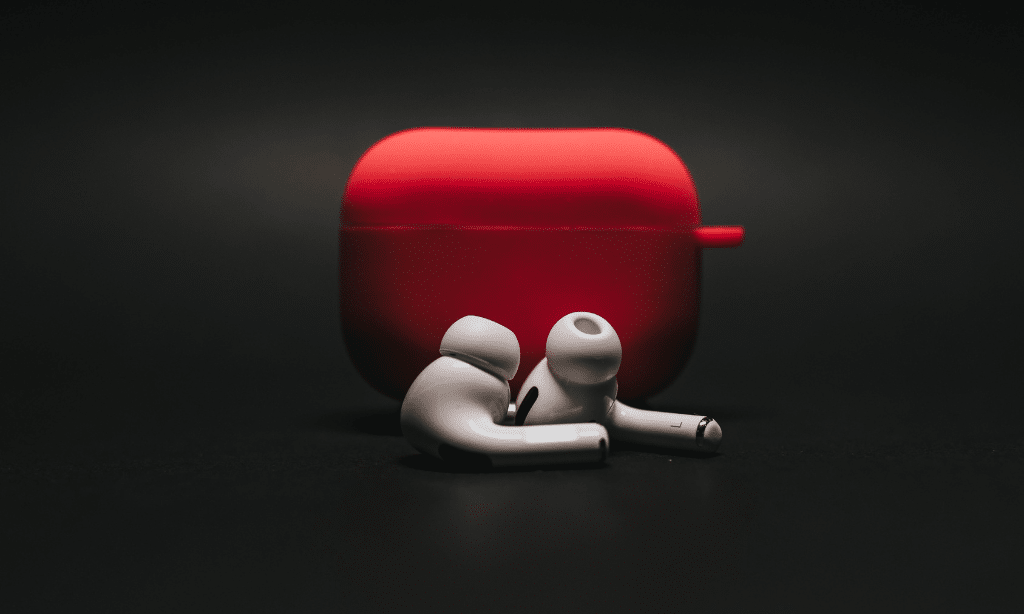 The earbuds have been designed with a much smaller and sleeker profile than their predecessor, making them more ergonomic for everyday use.
| Feature | Sony WF-1000XM5 Earbuds |
| --- | --- |
| Design | 25% smaller and 20% lighter than the XM4 |
| Charging Case | 15% smaller compared to the XM4 |
| Ergonomic Fit | Comfortable for extended wear and active use |
| Noise-Canceling Technology | Advanced ANC reduces ambient noise by approximately 20% |
| Sound Quality | Enhanced sound performance with clarity and no distortion |
| Voice Calling Performance | Up to 95% background noise reduction, wind noise reduction |
| Battery Life (Earbuds) | Up to 8 hours per charge |
| Battery Life (with Case) | Additional 16 hours for a total of 24 hours on the go |
Smaller and Sleeker Design
The Sony WF-1000XM5 earbuds are about 20% lighter and 25% smaller than their predecessor, the XM4, making them the smallest noise-cancelling earbuds from Sony. The charging case of the XM5 is 15% smaller than its predecessor's – ideal for people who prefer more portable gadgets and accessories such as these.
The XM5 boasts a sleek, streamlined design with an ergonomic fit, making it comfortable to wear during longer listening sessions or while exercising. Its slimmed-down look adds aesthetic appeal and allows you to slip them into your pocket almost unnoticed if necessary.
Aside from being small and light, they still provide superior sound quality and offer effective active noise cancellation (ANC) technology, ensuring you can block out external sounds when needed.
Noise-Canceling Performance
The Sony WF-1000XM5 earbuds offer improved noise-canceling capabilities compared to their predecessor, reducing ambient noise by approximately 20% more. The active noise cancellation (ANC) technology is designed to block out and reduce unwanted background sound so the music coming through the earbuds can be experienced in crisp clarity.
The advanced processor that powers them works to analyze outside sound signals from all directions and efficiently cancel them before they reach your ears. This allows you to enjoy whatever content you're listening to without distractions or interference.
Additionally, it helps keep audio balanced at low volumes – another plus for those who prefer a quieter environment when listening.
Sound Quality
The Sony WF-1000XM5 earbuds offer improved sound quality compared to previous models. This is due, in part, to their upgraded processors and drivers, which have been specially designed to achieve enhanced sound performance.
According to many user reviews, the Sony WF-1000XM5 earbuds provide very good sound quality with great clarity and no distortion, even at higher volumes. The active noise cancellation of these earbuds also helps reduce external distractions while listening without significantly impacting the overall sound output.
Furthermore, users report that voices remain clear during calls, making them suitable for use on conference calls or while communicating online. In comparison to other popular brands such as Bose Quiet Comfort II; there may be some differences in terms of noise cancelation, but this isn't a deal breaker given the excellent all-round audio performance offered by the Sony WF-1000XM5 Earbuds.
Voice Calling Performance
The Sony WF-1000XM5 earbuds are engineered to provide exceptional voice call quality. With advanced noise canceling technology that eliminates up to 95% of background noise, the calls come in crystal clear with minimal interference from your environment.
Additionally, the built-in wind noise reduction feature ensures you don't have to worry about wind or other external noises interrupting your conversations – it automatically reduces low-frequency wind and environmental noise for smoother and uninterrupted calls wherever you are! Combining these two features ensures that every conversation sounds natural and effortless on both ends.
Battery Life
The Sony WF-1000XM5 earbuds offer an impressive battery performance with up to eight hours of playtime per charge. Furthermore, the included charging case provides an additional 16 hours of battery life, ensuring users get 24 hours on the go.
Compared to their predecessor, the Sony WF-1000XM4s offer similar battery life, making this model even more attractive for potential buyers who wish to enjoy music and podcasts without worrying about recharging their earbuds frequently.
With these latest earbuds from Sony, customers can rest assured that they can experience high-quality audio entertainment reliably and consistently over long periods. If you are interested, read How to check the Airpods battery.
Comparison with Previous Models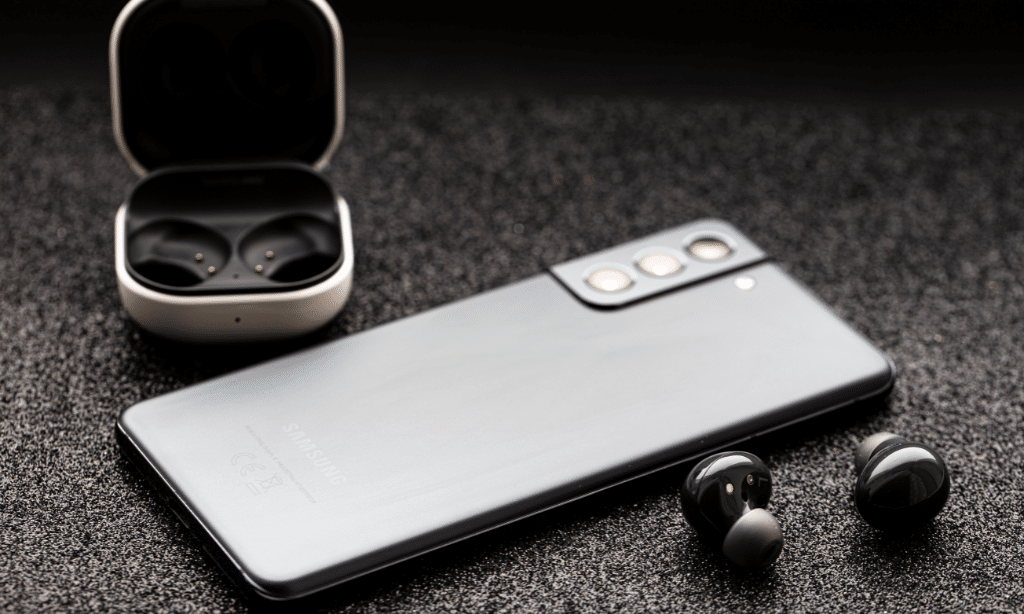 The Sony WF-1000XM5 earbuds offer significant improvements in design and sound performance when compared to the previous models.
Improvements in Design and Performance
The Sony WF-1000XM5 earbuds feature a significantly smaller design than its predecessor, with high-precision holes on the surface for improved air permeability. The design has been optimized to give the user a comfortable fit and long-term wearability.
In terms of performance, these earbuds offer higher sound quality than other models in its range due to their upgraded DAC and 24-bit processing signal. Additionally, noise cancellation has been improved with hardware-optimized wind protection against external noise distractions.
This allows for a superior immersive sound experience that makes it stand out from all previous versions released by Sony in this range, making it one of the best true wireless earbuds available today.
Price Comparison
The Sony WF-1000XM5 earbuds are priced at $299 / £259 / AU$499, an exceptionally competitive price compared to most other premium true wireless earbuds in the market. For example, the Apple AirPods Pro 2 comes in just a few dollars higher than Sony's offering.
With its solid noise-cancelation technology and improved sound quality compared to its predecessor, the WF-1000XM4 model, these earphones offer great value for money. Furthermore, buyers get access to additional features like seamless integration with the Sony Headphones Connect app (compatible with Android and iOS) that allows users to maximize their listening experience by customizing settings like background noise control and making voice commands via Siri or Google Assistant supported devices.
User Feedback and Reviews
[Video Credits @Mike O'Brien]
An analysis of customer reviews provides insights into how the earbuds have been received by buyers, including overall impressions as well as their pros and cons.
Analysis of Customer Reviews
Customer reviews have been highly positive for the Sony WF-1000XM5 earbuds. The combination of noise-canceling technology and Hi-Res audio makes it one of the best on the market. People appreciate how well they block background noise, letting them get lost in their music and other activities.
Users also praise its sound quality, finding it crystal clear, though some may find its bass-heavy for some tastes. Comfort is also important with earbuds – customers are happy and remain comfortable no matter how long they wear them.
Additionally, users report that these earbuds stay firmly in place when walking or running without any issue whatsoever. In conclusion, most owners rate their experience as excellent owing to features such as outstanding battery life and voice call quality on top of superb sound performance, making them a great choice over competitors' models.
Pros and Cons
The Sony WF-1000XM5 earbuds come with a variety of impressive benefits, as well as some potential drawbacks. Here are the main pros and cons to consider:
The smaller and sleeker design makes them comfortable to wear for extended periods.
Robust noise-canceling performance blocks out up to 98% of external ambient sound.
Impressive sound quality rivals higher-priced models in the same category.
The microphone produces clear calls even in noisy environments such as subways or busy streets.
Up to 30 hours of battery life when used wirelessly with active noise cancellation enabled.
Lack of aptX support may lower sound quality for Android users who don't have this enabled on their device already. There is no companion app for adjusting EQ settings or other features.
Additionally, also check out another article on 15 Best muti-device wireless chargers for 2023.
Latest Updates and Upgrades
Sony has incorporated the latest digital signal processing (DSP) technologies, promising enhanced sound clarity and a more efficient battery life with the WF-1000XM5 earbuds.
Firmware Updates and New Features
The latest firmware updates for the Sony WF-1000XM5 earbuds feature enhanced sound quality, noise cancellation, and voice calling performance. These updates have been designed to improve user experience when listening to audio on these earbuds.
Integration With Other Devices
The Sony WF-1000XM5 earbuds feature integrated Bluetooth multipoint, allowing it to connect with 2 devices simultaneously. This allows users to easily switch between two devices for different purposes without taking the device out of their ears.
Whether you are taking calls on one device and streaming music from another or listening to a podcast while checking your emails, this integration ensures that users never miss any beat.
With its intuitive touch controls that can be adjusted using Sony's Headphones Connect app, switching between devices is easier for greater convenience. Customers have praised this integration feature as the perfect way to get uninterrupted access to multiple sources while staying connected all in one go – something which has certainly enhanced the versatility and functionality of these earbuds.
Compatibility and Ecosystem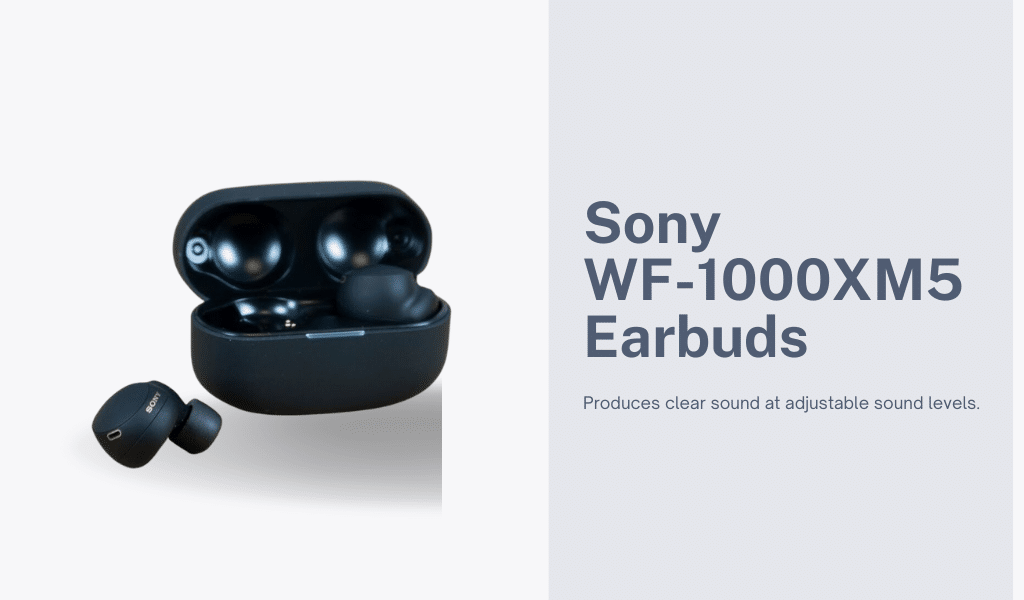 Compare the Sony WF-1000XM5 earbuds with other brands to assess how well they interoperate and interact and review their integration capabilities within the existing Sony ecosystem.
Comparison With Other Brands
The Sony WF-1000XM5 earbuds are not the only high-end earbuds available. Let's see how they stack against other popular brands, including Apple, Jabra, and Bose.
| Brands | Sound Quality | Noise Cancellation | Battery Life | Special Features |
| --- | --- | --- | --- | --- |
| Sony WF-1000XM5 | Superior High-Resolution Audio | Industry-leading noise cancellation | Up to 8 hours (with NC) and 12 hours (without NC) | Speak-to-Chat, Quick Attention Mode, Adaptive Sound Control |
| Apple AirPods Pro 2 | Good, with Adaptive EQ | Active noise cancellation | Up to 4.5 hours | Spatial Audio, Siri integration |
| Jabra Elite 85t | Very good, with customizable EQ | Advanced Active Noise Cancellation | Up to 5.5 hours | MySound Personalized Sound, multi-device connectivity |
| Bose QuietComfort Earbuds | Excellent, with Volume-optimized Active EQ | Advanced noise cancelling | Up to 6 hours | Touch controls, Self Voice mode for calls |
This comparison shows that the Sony WF-1000XM5 earbuds hold a significant advantage in terms of sound quality, noise cancellation, and battery life. While other brands offer unique features such as Spatial Audio and Siri integration (Apple) or MySound Personalized Sound (Jabra), Sony's earbuds stand out with their Speak-to-Chat and Adaptive Sound Control features.
Integration With Sony Ecosystem
The Sony WF-1000XM5 earbuds integrate seamlessly with the Sony ecosystem of devices, allowing users to connect and control the headphones from their smartphones, TVs, and other compatible devices.
This integration allows for features like one-touch pairing and simplified connections to gaming systems and virtual assistants on various devices. The app also offers advanced settings that can be used to adjust noise cancellation levels and manage sound profiles tailored for different environments.
Another feature unique to this integration with the Sony ecosystem is Quick Attention Mode, which lets users instantly reduce background noise when receiving notifications or talking in an environment where it's important not to miss any audio cues.
Pricing and Availability
The Sony WF-1000XM5 earbuds are available at various retail prices depending on the market, with discounts available for certain promotions.
Retail Prices and Discounts
The Sony WF-1000XM5 earbuds are professional noise-canceling headphones designed with the latest technology. Regarding pricing, it is expected to be around $299 / £259 / AU$499 and €319.99 in Europe for each pair of headphones.
This makes them one of the most expensive silicone tip wireless headphone models available, but also one that offers some of the best performance features once in use. Nevertheless, many retailers offer discounts and other promotional prices on these headphones, so customers can benefit from lower prices if they look around enough before purchasing.
Different markets may have different variations in price depending on supply and demand factors like local taxes and availability issues, which could affect the actual cost a consumer pays for these headphones.
Availability in Different Markets
The Sony WF-1000XM5 earbuds are available in all territories, with black and silver options. With a retail price of $299, their global availability means you can purchase them anywhere worldwide.
In some regions, such as Europe and Asia Pacific, they may be slightly cheaper than in the US. There may also be retailer discounts when purchasing these earbuds from certain outlets.
This global availability gives users great choices when buying this exceptional pair of ANC headphones.
Expert Opinions and Awards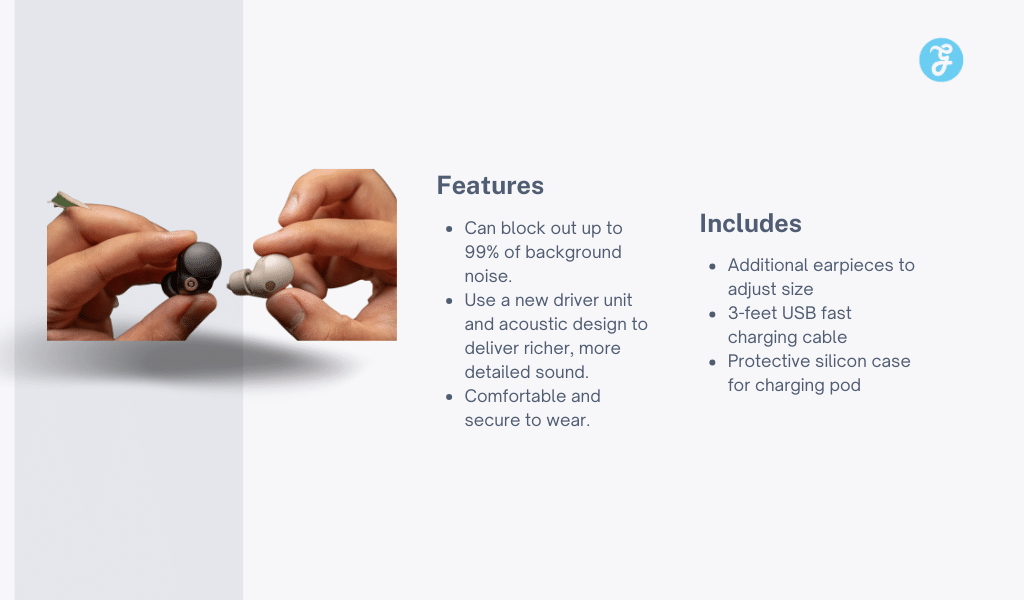 Get an in-depth look at the reviews from industry technology experts and know more about the awards and recognition that Sony WF-1000XM5 earbuds have received.
Reviews From Technology Experts
The Sony WF-1000XM5 earbuds have been well-received by technology experts around the world.
From their sound quality to noise cancellation performance and design, reviewers highlighted many positive aspects of these headphones.
In particular, they praised the significant improvements that have been made regarding sound quality, as well as the compact and comfortable design.
These earbuds garnered praise from various sources, including Tech Radar UK's "Recommended Award" and Forbes' "Best True Wireless" rating.
Moreover, What Hi-Fi? Awarded them five stars, noting that "they might just be one of the best true wireless pairs we've heard."
Awards and Recognition
The Sony WF-1000XM5 earbuds have earned widespread acclaim from technology experts and users alike. They have won several awards, including the 2021 PC Mag Editors' Choice award for Top Wireless Earbuds.
CNET has also praised the WF-1000XM5 as "Sony's best-sounding true wireless buds to date." Besides their prestigious awards, the earbuds have received overwhelming feedback for their exceptional sound quality, noise-cancellation capabilities, and high-end features.
Other positive user reviews compliment their superior enthusiast-grade audio performance, long battery life, and comfortable fit design – proving that this model is an instant classic of the headphone world.
Customer Support and Warranty
Sony offers extensive customer support services and comprehensive warranties for their products.
Sony's Customer Support
Sony's outstanding customer service has allowed them to maintain a loyal user base of audio and music enthusiasts. They offer professional technical phone support from Sony Electronics Inc. and Sony of Canada Ltd. for those experiencing issues with their WF-1000XM5 earbuds.
To back up product purchases, they have upgraded their limited warranty programs for these two locations – offering complimentary repair services for all major functions of the headphones within one year from the purchase date if any defects arise in materials or workmanship under normal use conditions caused by manufacturing defects alone.
Premium users are also offered 24/7 chat support as part of an upgrade package when purchasing directly through the company website, providing help with software updates, troubleshooting tips, and advice on making the most out of your product feature set.
Warranty Coverage
Sony WF-1000XM5 earbuds come with a 1-year limited warranty from Sony Electronics Inc. and Sony of Canada Ltd., beginning on the date of purchase. This protects against any manufacturer defects or failure under normal use.
The warranty coverage includes parts, labor, and repairs performed by trained technicians. It also covers replacement parts and accessories used in connection with repairs authorized under this warranty policy for up to 90 days after the repair completion date unless otherwise noted.
Customers can access the service by contacting their local customer support center, where they will be provided with instructions on submitting their claims and access additional information regarding the return process.
For customers who purchased through authorized dealers or online partners, certificates of authenticity must be presented before any services are rendered to validate product origins; as per Sony's terms & conditions outlined above, international customers may need to contact their regional offices depending on country-specific legislation & regulations that apply when returning defective items for repair/replacement due to legal restrictions that differ regionally outside USA & Canada jurisdictions). 
Read Also: How to find Airpods.
Frequently Asked Questions (FAQs)
For any queries, check the answers below about the Sony WF-1000XM5 earbuds.
1. What are the key features of the Sony WF-1000XM5 earbuds?
Sony's WF-1000XM5 earbuds have industry-leading noise cancellation, high-quality sound, long battery life, touch controls, and advanced connectivity. This FAQ will provide an overview of these features.
2. How does the noise cancellation technology in the WF-1000XM5 earbuds compare to previous models?
Noise cancellation is a crucial aspect of premium earbuds. Users will want to know how the noise cancellation in the WF-1000XM5 has improved or evolved compared to Sony's earlier models, such as the WF-1000XM4.
3. What is the battery life like for the Sony WF-1000XM5 earbuds, and how do they charge?
Battery life and charging capabilities are essential considerations for wireless earbuds. This FAQ will detail the WF-1000XM5's battery life, including playback and standby times, and explain the charging options available to users.
4. Are the Sony WF-1000XM5 earbuds compatible with my device, and how do I set them up?
Compatibility and setup are common concerns for prospective buyers. Users will want to know if these earbuds work with their devices (e.g., smartphones, tablets) and how to set them up for optimal performance.
Subscribe to Our Latest Newsletter
To Read Our Exclusive Content, Sign up Now.
$5/Monthly, $50/Yearly