Healthy and Delectable Snacking Options For Bodybuilding Enthusiasts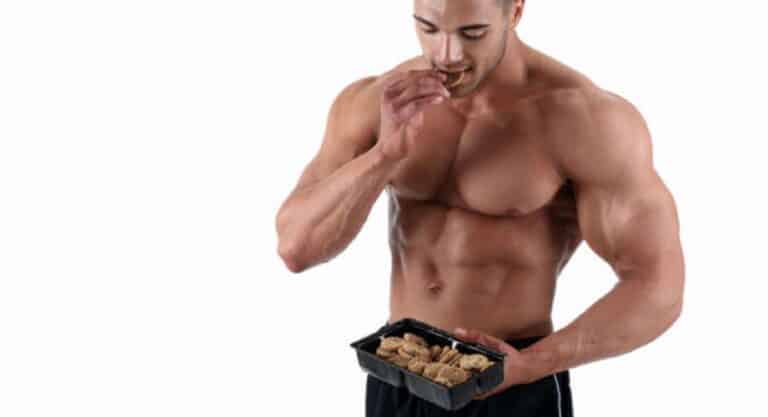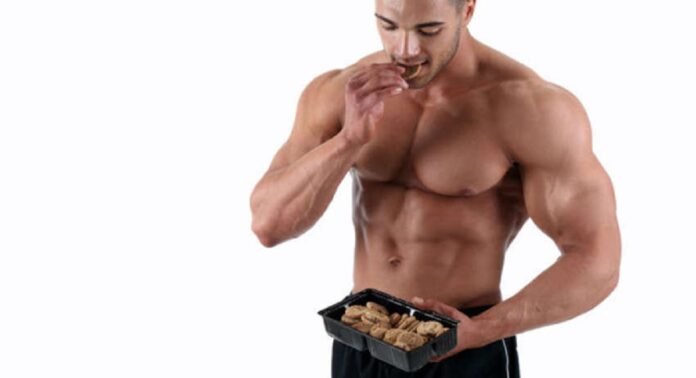 Listen to the Podcast:
If you are a bodybuilding enthusiast and do not know what to consume to fulfil the urge to snack, then this blog is for you! A healthy snack helps you fuel your body with the required energy, and provides you with the nutrients required for optimal performance. Here are some healthy snacks that you can rely on:
1. Peanut Butter
Peanut butter comes with the goodness of protein, healthy fats, and fibre. Protein acts as a building block for muscles, provides enough energy for effective workouts, and aids recovery. Healthy fats are excellent for the maintenance of various bodily functions. Fibre content helps maintain a healthy digestive system, leading to better metabolic health as well. Go with trusted brands such as MuscleBlaze and MyFitness. Moreover, MuscleBlaze and MyFitness peanut butter price come within an affordable range.
You can consume any fruit (such as apples, etc.) with peanut butter, consume it in the form of toast with multigrain bread, or add it as an ingredient to your smoothies.
2. Oatmeal
The next healthy food after MyFitness or MuscleBlaze peanut butter is oatmeal. Oats are whole grains rich in fibre (specifically beta-glucan), protein, healthy carbs, and so on. Your body takes more time to digest oatmeal, resulting in a satisfied gut and high energy levels for longer durations.
Additionally, oats provide iron content that helps with the transportation of oxygen in the blood. B vitamins present in oats help with the conversion of carbohydrates into energy, helping you make the most of your workouts.
3. Bananas
Bananas possess high amounts of carbohydrates that are essential for the maintenance of optimal energy levels. In addition to carbs, bananas are rich in potassium. The micronutrient helps with the prevention of muscle cramps and aids the functioning of nerves and muscles.
There are multiple ways to consume bananas. You can eat them raw, add them as an ingredient to smoothies and shakes, use them as toppings for your oatmeal, add them to yoghurt, and so on.
4. Hard Boiled Eggs
Hard-boiled eggs are a type of nutrient-dense snack that can provide your body with all essential amino acids. These amino acids play an important role in the maintenance of muscle mass as well as the maintenance and recovery of muscles in the body.
5. Pumpkin Seeds
Pumpkin seeds provide the goodness of magnesium, copper, protein, zinc, and other nutrients to your body. Magnesium supports the healthy functioning of the muscles in your body. Copper helps enhance skeletal muscle growth and reduces fat accretion.
6. Roasted Chickpeas
If your goal is to build lean muscle mass, chickpeas are the right snack for you. They provide you with the required amounts of carbohydrates, proteins, and other nutrients. The roasted form of chickpeas is free from any saturated fats or artificial additives.
7. Nuts
Nuts are a type of nutrition-packed food that help satiate your gut. These are high in healthy fats, fibre, and protein. You can choose from a variety of nuts including cashews, almonds, peanuts, and so on.
Conclusion
These are some nutritious, ready-to-eat snacking options that you can rely on, and still not deviate from your bodybuilding goals. However healthy these snacks may be, ensure that you do not exceed the recommended amounts of intake. In addition to this, make sure that you balance your diet with all essential nutrients required by your body to function properly.
Subscribe to Our Latest Newsletter
To Read Our Exclusive Content, Sign up Now.
$5/Monthly, $50/Yearly