Shadow and Bone Season 3: Potential Release Date, Cast, and Plots [Updated]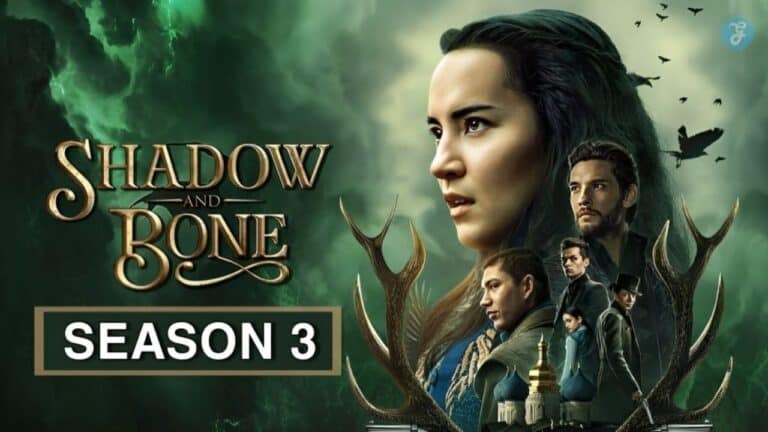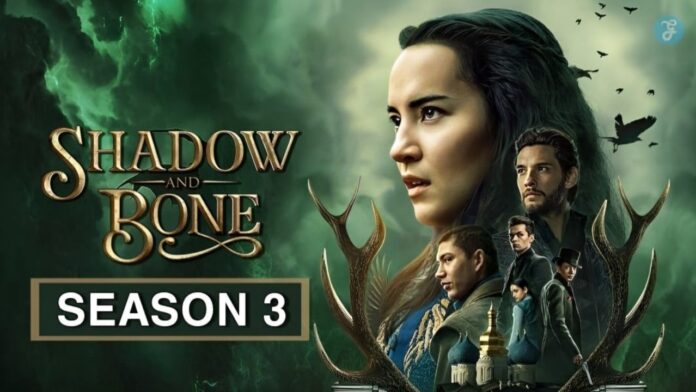 Are you eager to find out all the latest news about Shadow and Bone season 3? Well, you're in luck because we have all the latest updates for you right here. Season 2 of this Netflix series ended with lots of unanswered questions that left a major cliffhanger – and fans everywhere are wondering when they will be able to see how it resolves!
In this article, we will explore what is known so far about casting, plots, and potential release dates for Shadow and Bone season 3 while also looking at updates on its current renewal status.
Get ready to dive into the Grishaverse as we unveil all that there is to know!
Content Highlights
Shadow and Bone Season 3 has yet to be announced by Netflix officially, but fans eagerly await news of the show's renewal.
If renewed, the cast will potentially include Nikolai Lantsov, Wylan Hendriks, Twins Tolya, and Tamar, in addition to returning characters.
Predictions suggest that if renewed, season three may address unresolved plotlines from previous seasons as well as new storylines in The Six of Crows storyline and character arcs.
With positive reception from viewers worldwide, there is speculation that a release date for Shadow And Bone Season 3 could be fall-2024.
Shadow and Bone Season 3 Potential Release Date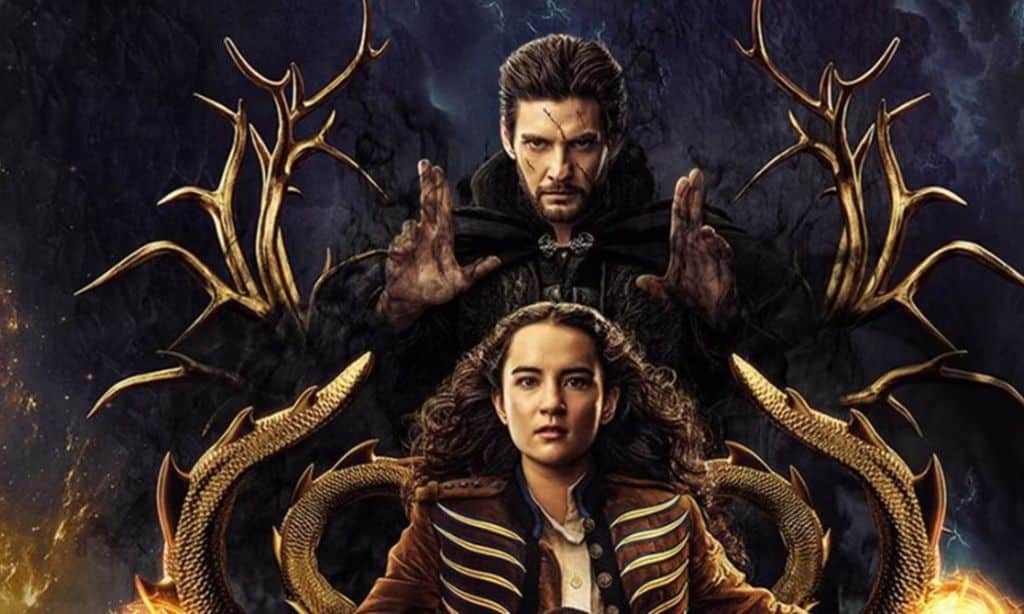 As of now, there is no official statement released by Netflix about the renewal or cancellation of a 3rd season. However, speculation and fan anticipation are running high regarding this exciting new show.
No official renewal yet
Despite immense anticipation among the show's fans, an official renewal for Shadow and Bone Season 3 has yet to be announced. Netflix is reportedly still deciding whether or not to greenlight a new season of the series, which could lead to months of speculation as audience members wait eagerly for news about the show's potential future.
It is unclear what will ultimately influence Netflix when it comes time to make its decision – factors such as popularity, international market performance, and critical reception might all contribute to varying degrees.
Until Netflix makes an official announcement, any rumored release dates should be taken with a grain of salt.
Speculation and fan anticipation
The show fans eagerly await any news about a potential season three. Fans have been speculating over its fate since Netflix has not announced an official renewal for "Shadow and Bone."
Even though no release date has been set, anticipation is high among fans due to hints from cast members and the production team. In May 2023, the casting director expressed hope for a third season, citing how popular it was with viewers everywhere in the world, as seen from its rising social media presence.
Amidst these exciting clues raising fan expectations, there is still uncertainty since Netflix usually waits until the end of one successful season before committing to another. Still, hope springs eternal, and fans are holding out that soon they will get some good news concerning a new installment in this beloved series.
Read More: Marvelous Mrs. Maisel Season 6 Cast, Plot, Release Date and More!
The cast of Shadow and Bone Season 3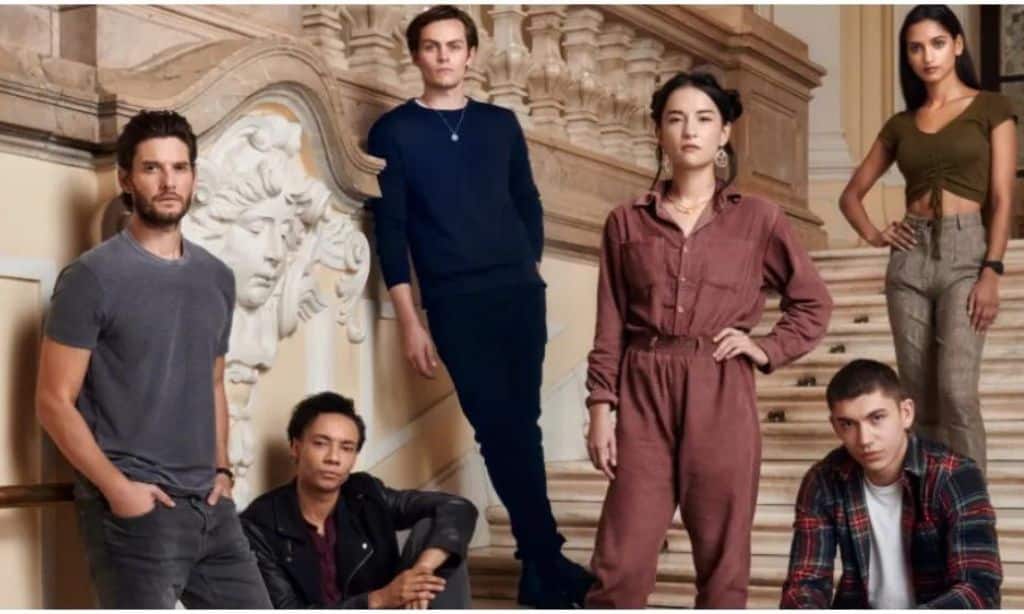 Fans are eagerly awaiting to see if the series will be renewed for a third season so that their favorite characters, such as Ben Barnes, Jessie Mei Li, and Alina Starkov, can return on screen.
Returning cast members
The cast for Shadow and Bone Season 3 includes Nikolai Lantsov, Wylan Hendricks, and the twins Tolya and Tamar. It is also expected that most of the main characters from previous seasons will return for Season 3, including Jessie Mei Li, Amita Suman, Archie Renaux, Freddy Carter, and Kit Young.
Potential new additions
Nikolai Lantsov: Rumored to be cast as a young and charismatic prince, Nikolai is described as charming and irresistible, yet dangerous. Played by an unannounced actor.
Wylan Hendriks: Dependable son of Jan Van Eck, may become a major antagonist of the series in Shadow and Bone Season 3. He has notably grown into a manipulative merchant with powerful connections. Played by an unannounced actor.
Twins Tolya and Tamar: Ravkan soldiers known for their exceptional combat skills, Tolya and Tamar would definitely bring more action-packed scenes into the show as potential new additions. Reportedly played by Renars Latkovskis and Milla Olin, respectively.
Plot of Shadow and Bone Season 3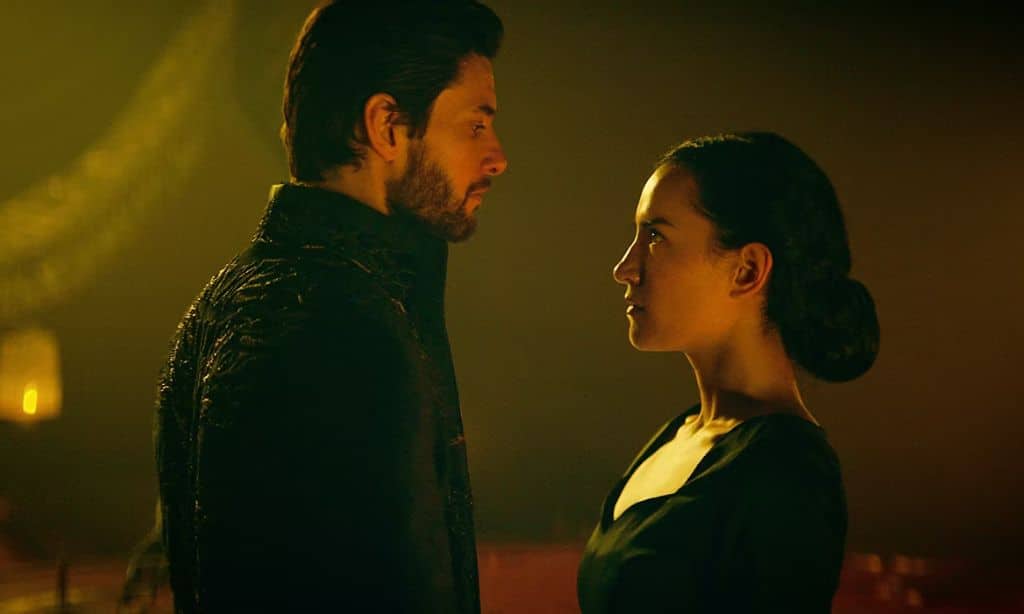 Audiences can expect to see the storylines from previous seasons evolve, and characters develop while also possibly resolving any cliffhangers left unanswered.
Storylines and character developments
In Season 3 of Shadow and Bone, viewers can expect to see protagonist Alina Starkov continuing her journey as the powerful Grisha Sun-Summoner. Based on the source material, audiences may be able to witness the return of characters from Alina's past, including Nikolai Lantsov and Wit Feeders from the orphanage.
Additionally, with a potential resolution for Mal & Darkling's storyline coming up in sight during the season 2 finale, fans are eagerly anticipating how their relationship develops further in Season 3.
It is also heavily speculated by fans that some much-awaited Crows will be joining the cast, which includes Kaz Brekker, Jesper Fahey and Inej Ghafa. They bring unexpected confrontations between armies along with more powerful magic into play while fitting Bloodletter blades into it.
Resolving cliffhangers from previous seasons
At the end of Shadow and Bone season two, viewers are met with a massive cliffhanger in regard to the state of several characters. This sets up an intriguing storyline for a potential season three, one that is stirring up excitement among fans who can't help but speculate on what could come next and how all these unanswered questions will be resolved.
With the epic fantasy series based on Leigh Bardugo's novels having made some major moves in its second instalment, many positives and negatives experienced by different characters have been left waiting to be further discussed in future instalments.
Overall, it looks as though the creators want to continue developing this world further – adding even more layers that would keep audiences engaged if renewed. As always, there is heightened anticipation surrounding any renewal announcement, but none bigger than resolving these cliffhangers from previous seasons, which ultimately impact both existing and potential new investors alike – giving everyone more insight on where plot points may lead too across the vast Grishaverse.
Updates on the Renewal Status
Keep an eye out for the latest developments on Netflix's decision to either renew or cancel Shadow and Bone Season 3.
Netflix's decision process
Netflix has not yet made a decision on whether to renew "Shadow and Bone" for a third season. Decisions are typically based on the performance of shows in terms of viewership, audience reception, and overall performance.
The renewal status will largely depend on the evidence presented by its future success or failure in these categories. Timing is also an important factor, as it takes time to evaluate one show against all possible contenders vying to be renewed.
In other words, Netflix reserves the right to make decisions at its discretion when determining which shows should remain and which shows should cease production after each respective season.
Read Also: Bridgerton Season 3: Plot, Cast, Trailer and Latest Updates 2023
Audience reception and popularity of the show
Shadow and Bone has been one of Netflix's most popular series, skyrocketing to the top 10 in its first season. With a dedicated fanbase that keeps growing as each episode airs, the show's popularity only reinforces its position as a strong contender for renewal.
Its top performance and overall hours viewed indicate how well-received it is with viewers everywhere — making it nearly impossible to ignore the groundswell of anticipation from fans eagerly looking forward to news about Season 3.
From international markets to worldwide hotspots, Shadow And Bone's success speaks for itself in terms of audience reception and ongoing interest.
Possibilities for a Six of Crows Spinoff
[Video Credits @Screen Rant]
There is high speculation that a spinoff from Shadow and Bone, featuring The Six of Crows storyline and character arcs, could yet be in the works.
Rumors and speculation
When it comes to Shadow and Bone Season 3 and a potential Six of Crows spinoff, the internet is buzzing with speculation. Fans have been discussing possible storylines, casting choices, and other future developments for both series since rumors of a renewal began circulating in early 2022.
Will Alina become the new Sun Summoner? Who will portray Zoya? These topics have plagued fan discussion forums all over the world! In fact, showrunner Eric Heisserer even spoke about potentially adapting Leigh Bardugo's popular book trilogy when asked in an interview.
Until now, there hasn't been any official confirmation from Netflix yet—it could take months to decide whether to renew the show for another season or greenlight the spinoff series altogether.
Potential storylines and characters
Season 3 of Shadow and Bone is expected to pick up from where Six of Crows left off. The storyline will follow Kaz and the gang as they embark on a mission to break Shu scientist Bo Yul-Bayur out of the Ice Court, a notoriously impregnable Fjerdan castle.
Fan speculation also suggests that several unresolved plotlines will be addressed in the upcoming season, such as Alina's identity struggles and their consequences for everyone around her, including Mal.
The cast of Season 3 is still being discussed with possibilities for new characters arriving in Ketterdam after the events of Six Of Crows. This includes Dina, who makes an appearance at the end of book two, which could potentially pose major conflicts between her character and many other members of Sovites/Fjerdans since she has been seen as an enemy by so many before this point.
Expected Release Date
Considering the current production timeline and delays due to COVID-related restrictions, fans should anticipate a fall-2024 release date for Shadow and Bone Season 3.
Predictions and considerations
When it comes to the potential release date of Shadow and Bone season 3, various factors can affect Netflix's decision-making process. Audience reception is one of the main points that will play an important role in a renewal – according to reliable sources, Shadow and Bone has become one of Netflix's most popular fantasy series.
This audience popularity is only rising as people discover and rewatch older seasons with immense enthusiasm, helping increase fan theories about season 3 possibly returning next year in 2023.
Additionally, though there have yet to be any official announcements or confirmations from Netflix regarding a third season, their casting director expressed optimism when speaking in May 2021 about the extension of the show's universe within another installment.
Production timeline and delays
Understanding the production timeline and possible delays for Shadow and Bone Season 3 is key to predicting a potential release date. Currently, there has been no official renewal yet, though fans have high anticipation for a new season as they await an announcement from Netflix.
Production on TV shows and movies is in full swing again. However, there are still industry-wide issues due to the pandemic that can result in unforeseen filming or shooting delays.
The show's casting director expressed hope for season 3 back in May 2020, but with no word from Netflix yet as to whether it will be renewed or not, audiences remain uncertain of its future prospects.
Read More: The Orville Season 4
Fan Expectations
Fans have high expectations of the next season, hoping to see further plot and character development in their favorite arcs.
Desired plot developments
• Fans eagerly hope to continue Alina's story to explore characters and relationships further in season 3.
Character arcs and relationships
In Shadow and Bone Season 3, viewers can expect the relationships between the main characters to be explored further. New conflicts, alliances, and dynamic interactions will undoubtedly be established as the season continues. Alina Starkov has developed deep connections with her friends Mal Oretsev, Jesse Drüskelley, and Zoya Nazyalensky over the past seasons.
In addition to strengthening existing bonds between these friendships, fans also hope to see romantic developments evolve within Alina's story—such as whether or not she will choose between Mal or General Kirigan for love, something hinted at in previous episodes but left unresolved. Furthermore, many storylines were left unfinished in past seasons, which are sure to create new conflicts between old enemies while bringing familiar faces back into play, such as Kaz Brekker from Six of Crows series that could possibly influence or shape some of these character arcs & relationships even further.
Fun Facts of Shadow and Bone
The show was filmed in Budapest, Hungary, and other parts of Eastern Europe.
The show's creators, Eric Heisserer and Leigh Bardugo (the author of the books) worked closely with the cast and crew to create a world that was both authentic and visually stunning.
The show's fictional languages, Ravkan and Shu, were developed by David J. Peterson, who also created the languages for Game of Thrones and His Dark Materials.
The show's costumes were designed by Wendy Partridge, who drew inspiration from traditional Russian and Chinese clothing.
The show's cast features a number of rising stars, including Jessie Mei Li, Ben Barnes, and Kit Young.
The show's creators wanted to make sure that the Grishaverse was a diverse and inclusive world, so they cast actors from all over the world.
The show's special effects team used a variety of techniques to create the Shadow Fold, including CGI, practical effects, and stunt work.
The show's composers, Joseph Trapanese and Jesper Kyd, created a score that is both epic and emotional.
The show's fans are known for their creativity and dedication. They have created artwork, fan fiction, and even their own Grisha kefta (costumes).
Shadow and Bone's Performance in International Markets
The successful fantasy series has garnered attention and thorough viewership internationally, making it a hit globally that could potentially further its success with the Netflix renewal for Season 3.
Global audience reception
Shadow and Bone has seen great success in international markets, with a positive overall reception from the global audience. One can easily see why, as this thrilling fantasy drama series follows a set of compelling protagonists through their journey to save their home country of Ravka from mortal danger.
Netflix's hit show has gained a massive fan following, and its worldwide popularity is undeniable: According to reports, the program was one of Netflix's most popular programs globally in 2020.
Additionally, viewing numbers for season two have been very encouraging so far. Since its debut on Netflix last April 2021, Shadow and Bone has become one of its most successful original series and continues to receive recognition throughout the world for captivating viewers everywhere with its magical tales combined with an intriguing storyline full of secrets that will blow your mind away!
Implications for a potential Season 3
The renewal of Shadow and Bone for a third season is still uncertain. It's ultimately up to Netflix's decision based on audience reception, performance in international markets, as well as other factors.
The show has been performing successfully in some areas while not doing so great in others. This inconsistency could reflect the degree of risk taken by Netflix to renew the series for a potentially longer run or conclude it with just two seasons.
As such, fan support plays an important role if we are to see another season of this adaptation come to life on our screens anytime soon – be it through streaming services or cinemas upon comeback post-pandemic world scenarios!
Also Read: The Gilded Age Season 2 Cast, Plot, Release Date, and Latest Updates in 2023
Frequently Asked Questions (FAQs)
If you still have some queries on Shadow and Bone season 3, check the answers below.
1. When will Shadow and Bone Season 3 be released?
Shadow and Bone Season 3 is expected to be released in mid-2022.
2. What are the latest updates about Shadow and Bone Season 3?
The latest updates include casting, story details, official trailer announcements, and other promotional activities from the cast and crew.
3. How many episodes will there be in Shadow and Bone Season 3?
The third season of the show is expected to consist of eight episodes, just like its predecessors.
4. Who are the new characters in the Shadow and Bone series?
New characters such as Malina Herceg, Jesper Fahey, and Aleksander Palnikova, amongst others, have been added for future seasons of the series due to their relevance with the main plotline involving Ravka's Split Doors' events occurring ahead in time compared to the timeline from Seasons 1 & 2.
5. Why should I watch the Shadow And Bone Series'?
The gripping narrative, which delves into a fantasy world filled with finesse through a combination of multiple elements, including horror, drama & romance, can make it an intriguing watch for viewers who never get tired of watching a well-written TV Show.