Everything You Need to Know About Seal Team Season 7 – Plot Twists, Drama, and More!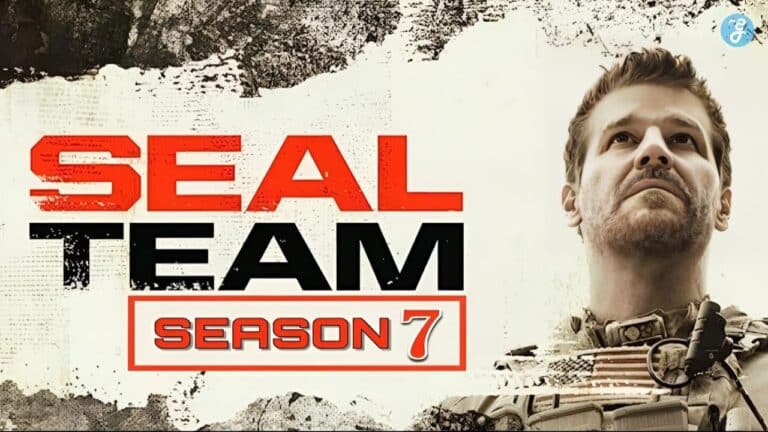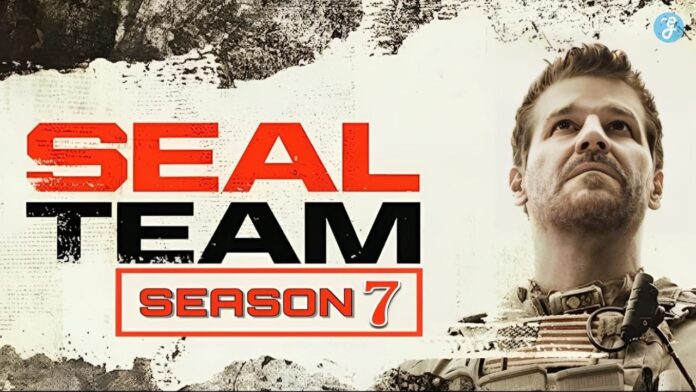 Listen to the Podcast:
As a fan of action-packed TV dramas, one question has been persistently lingering in your mind: when is the release date for Seal Team Season 7? In an exciting turn of events, Paramount+ confirmed the show's renewal on January 18, 2023.
Our article delves into everything about this much-anticipated season – from its speculated premiere to expected plot twists and returning cast members. Curious to know more? Let's dive right in!
Content Highlights
SEAL Team Season 7 has been officially renewed and will premiere on Paramount+ in September 2023, although the specific date is yet to be announced.

The upcoming season promises more intense action and excitement as the Bravo team takes on fresh missions and confronts new challenges.

The talented cast, including David Boreanaz, Neil Brown Jr., AJ Buckley, Toni Trucks, and Raffi Barsoumian, will return for Season 7.
Is SEAL Team Season 7 Renewed or Confirmed?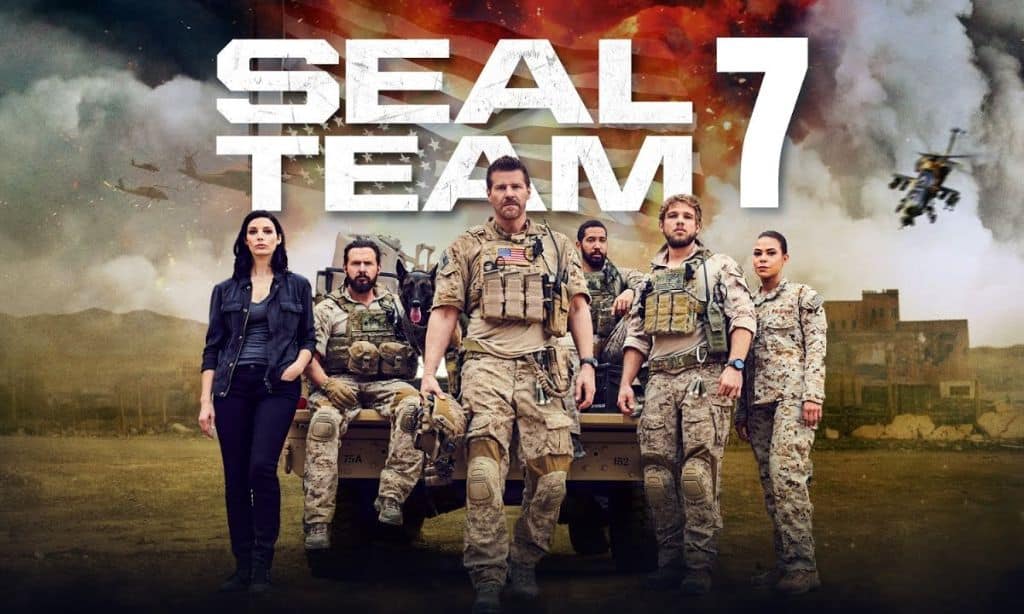 Good news for the gripping military drama fans – SEAL Team Season 7 has been officially renewed. The confirmation came straight from the horse's mouth when Paramount+ made this exciting announcement on January 18, 2023.
Ensuring viewers continue to be captivated by courageous tales of elite navy personnel, SEAL Team Season 7 will carry on its successful run on Paramount+. However, the production faced an unexpected pause as filming was temporarily halted due to unforeseen circumstances.
Despite these speed bumps in production, we can confidently say that our beloved members of the Bravo team will return for groundbreaking action in SEAL Team Season 7.
Release Date for SEAL Team Season 7
Anticipation grips as fans eagerly await the latest scoop on SEAL Team Season 7's premiere. Relying on recent updates, one can predict a release in September 2023.
However, the specific date remains under wraps, still to be announced by Paramount+. Undeniably, this element of suspense adds an extra thrill for enthusiastic followers of the show.
The renewal confirmation hit the headlines in January 2023, opening many exciting discussions among its fanbase. While specifics might not be readily available, one fact is inevitable: The streaming will continue exclusively on Paramount+, keeping true to its tradition from previous seasons.
Maintaining consistency with scheduling patterns in a world dominated by digital platforms and rapid releases performs wonders for viewer satisfaction. Irrespective of delays or uncertainties related to production timelines and plot details—like the unfinished writing process before the renewal announcement—all eyes remain fixated on September 2023 for their next dose of high-octane action from their beloved series: SEAL Team Season 7!
Plot Expectations for SEAL Team Season 7
Bravo Team is set to return with Season 7, and fans are already buzzing about what lies ahead. The SEAL Team series has always successfully delivered thrilling plots that keep viewers on edge.
Without a doubt, Season 7 promises more intensity and excitement as our favorite special operations team undertakes fresh missions and confronts unprecedented challenges.
The plot for the upcoming season remains under wraps as filming has not yet resumed. However, based on past seasons' trends, viewers can anticipate an action-packed season filled with complex narratives spanning global politics, terrorism, and personal struggles within the team members' lives – all while showcasing the bravery and resilience of these elite warriors.
Rest assured, this forthcoming installment will continue enriching the 'SEAL Team Season 7 Plot' lore by adding new dimensions to familiar characters through gripping storylines.
The Cast of SEAL Team Season 7
The SEAL Team Season 7 cast features a talented ensemble of actors who bring their characters to life. David Boreanaz portrays Master Chief Special Warfare Operator Jason Hayes, Bravo 1/1B, the elite Navy SEAL team leader. Max Thieriot takes on the role of Special Warfare Operator First Class Clay Spenser, also known as Bravo 6/6B, a second-generation Navy SEAL striving for Tier One status. Jessica Paré portrays Amanda 'Mandy' Ellis, the former CIA liaison for Bravo Team who now works as an interrogator within the CIA.
Neil Brown Jr. portrays Chief Warrant Officer 2 Raymond 'Ray' Perry, previously known as Senior Chief Special Warfare Operator or Mako 1 and referred to as Bravo 2/2B. Ray is Jason's closest confidant and the team's most experienced member. AJ Buckley plays Special Warfare Operator First Class Percival 'Sonny' Quinn, known as Bravo 3/3B, a dedicated SEAL who excels in combat situations and prefers them over leadership responsibilities. Together, this talented cast brings depth and authenticity to their characters in SEAL Team Season 7.
Returning Cast of SEAL Team Season 7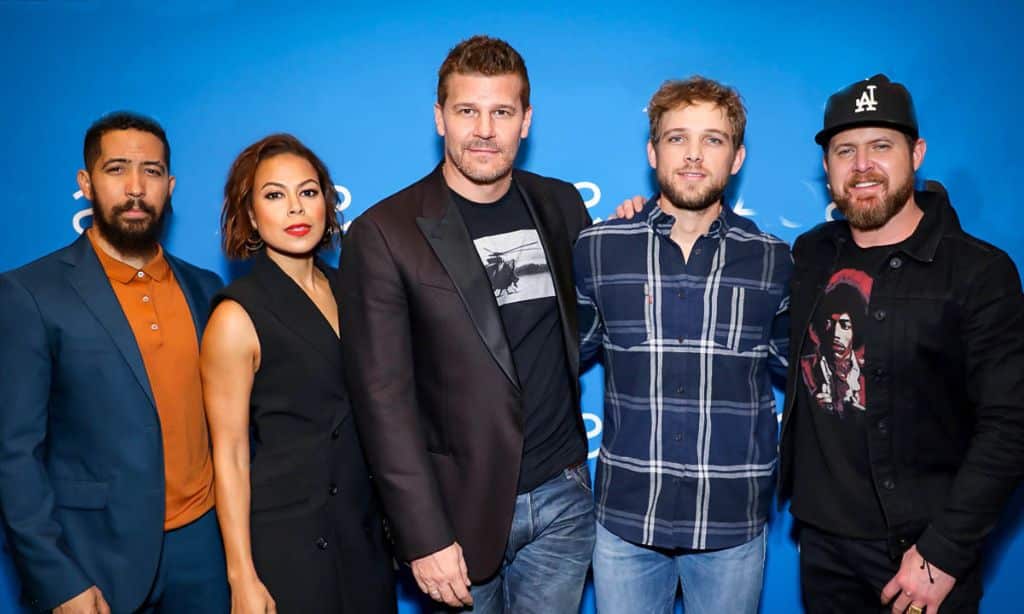 The highly anticipated SEAL Team Season 7 brings back the talented cast that fans have come to love. The returning cast is led by David Boreanaz as Jason Hayes, including Neil Brown Jr. as Ray Perry, AJ Buckley as Sonny Quinn, Toni Trucks as Lisa Davis, and Raffi Barsoumian as Omar Hamza.
These actors have brought their characters to life with authenticity and skill, delivering powerful performances that keep viewers captivated. With their return in Season 7, audiences can expect more thrilling adventures and intense storytelling from this exceptional ensemble cast.
David Boreanaz as Jason Hayes

Neil Brown Jr. as Ray Perry

AJ Buckley as Sonny Quinn

Toni Trucks as Lisa Davis

Raffi Barsoumian as Omar Hamza
Episodes and Streaming Platforms for SEAL Team Season 7
The details of the upcoming SEAL Team Season 7, including the number of episodes and the exclusive streaming platform, are what fans have eagerly awaited. Here you'll find a comprehensive outline in the table below:
| | | |
| --- | --- | --- |
| Season | Number of Episodes | Streaming Platform |
| SEAL Team Season 7 | To Be Announced | Paramount++ |
The exact number of SEAL Team Season 7 episodes is yet to be announced. However, the show has been confirmed to be exclusively streaming on Paramount+. This development is a significant shift, as previous seasons were aired on CBS before being available on Paramount+.
Now, fans can directly stream the latest adventures of the elite Navy SEAL team on Paramount+, where the action and emotional depth they've come to expect will continue to unfold.
Read More: When will be Alex Rider Season 3 Released?
A trailer or teaser for SEAL Team Season 7 has not been released, as the show is currently in production. However, as the premiere date approaches, fans can anticipate the unveiling of promotional content, including posters, photos, and sneak peeks to generate excitement. In the meantime, fans can indulge in rewatching the previous seasons of SEAL Team, available on Paramount+, to relive the thrilling adventures of the Bravo Team.
What Is the Ending of the SEAL Team?
The conclusion of SEAL Team Season 6 left viewers on the edge of their seats with a suspenseful cliffhanger. In the final episode, titled "The Last Mission," the fate of the Bravo Team hung in the balance. The team was tasked with a dangerous covert operation in Iran to rescue a CIA asset and found themselves ambushed by Iranian forces.
The mission took a devastating turn as Jason Hayes sustained a gunshot wound and Ray Perry was captured, their ultimate destination unknown. Despite the setbacks, the remaining members of the Bravo Team managed to escape with the asset. However, their escape was short-lived when their helicopter was struck by a missile and crashed in the unforgiving desert.
The season finale closed with a gripping moment as Jason's voice pleaded for assistance, stating, "This is Bravo One. We're down. We need help." The ending left fans eagerly awaiting the next chapter to uncover the fate of the team and the challenging obstacles they will face in Season 7.
SEAL Team Previous Seasons
Let's look at each season's recap, including the viewership ratings and air dates.
In Season 1, which aired from September 27, 2017, to May 16, 2018, the show found success with a Wednesday 9:00 pm timeslot. The 22-episode season garnered an average viewership of 9.87 million, ranking it 28th in TV season viewership.
In Season 2, which aired from October 3, 2018, to May 22, 2019, the show underwent a timeslot change, starting at Wednesday 9:00 pm for the first 13 episodes and moving to Wednesday at 10:00 pm for the remaining nine episodes. The season averaged 8.29 million viewers, placing it 39th in TV season viewership.
Season 3 continued to thrill audiences with its Wednesday 9:00 pm timeslot. Airing from October 2, 2019, to May 6, 2020, the 20-episode season maintained a strong viewership, averaging 8.02 million viewers and ranking 33rd in TV season viewership.
The shortened Season 4, consisting of 16 episodes, aired from December 2, 2020, to May 26, 2021. Despite the shorter season, the show maintained its popularity, averaging 6.44 million viewers.
Most recently, Season 5 aired from October 10, 2021, to October 31, 2021, with a Sunday timeslot. The season had four episodes, with the first three airing at 10:00 pm and the fourth at 10:30 pm. It achieved an average viewership of 5.83 million.
Throughout its run, SEAL Team has garnered a dedicated fan base and remained a consistent performer in viewership. Each season has brought new challenges and intense missions for the Bravo Team, leaving fans eagerly awaiting the next chapter in their journey.
5 Interesting Facts About SEAL Team
Here are five interesting facts about the TV series "SEAL Team":
Authenticity and Realism: "SEAL Team" prides itself on its commitment to authenticity and realism. The show employs military advisors, including former Navy SEALs, to ensure accurate portrayals of the tactics, operations, and challenges faced by real-life Navy SEALs. The actors undergo rigorous training to accurately depict the physical and mental demands of being a SEAL.
Emotional Impact: In addition to showcasing intense action sequences, "SEAL Team" delves into the emotional toll experienced by the characters. The series explores the personal sacrifices, psychological struggles, and the strain on relationships that come with serving as elite operatives. This emphasis on the human aspect of being a Navy SEAL sets the show apart from pure action-driven narratives.
Collaboration with Veterans: "SEAL Team" has forged strong connections with the veteran community. The production team actively collaborates with veterans and military organizations to ensure the show accurately represents the experiences and challenges faced by service members. This collaboration extends beyond on-screen portrayals, with the show actively engaging in charitable initiatives to support veterans and their families.
Filming Locations: The series features a range of authentic and diverse filming locations to enhance its realism. While the show is primarily filmed in and around Los Angeles, it has also been filmed on location in Serbia, Morocco, and other international settings to recreate different global environments where Navy SEALs may operate. This attention to detail adds an extra layer of authenticity to the series.
Fan Community and Support: "SEAL Team" has garnered a dedicated fan base, known as "SEAL Team Family," who are passionate about the show's portrayal of military life and the issues faced by service members. The show has received praise for its respectful representation of the military community, and fans actively engage in discussions, fan art, and fundraising efforts to support causes related to veterans and active-duty personnel.
You May Find Interest: Sex Education Season 4 Latest Updates
Frequently Asked Questions (FAQs)
Check out some commonly asked questions here on SEAL Team Season 7.
1. When is the release date for Seal Team Season 7?
The release date for Seal Team Season 7 has not been officially announced yet. It is best to stay tuned to official announcements and updates from the network or production company for the most accurate information.
2. What can we expect from the plot of Seal Team Season 7?
As of now, specific details about the plot of Seal Team Season 7 have not been revealed. However, fans can anticipate more high-stakes missions, intense action sequences, and deeper character development as the elite Navy SEAL team navigates through challenging situations both on and off the battlefield.
3. Who are some cast members returning for Seal Team Season 7?
While it hasn't been confirmed which cast members will be returning for Seal Team Season 7, fans can hope to see familiar faces such as David Boreanaz (Jason Hayes), Max Thieriot (Clay Spenser), Neil Brown Jr. (Ray Perry), and A.J. Buckley (Sonny Quinn). The full cast announcement will be made closer to the season premiere.
4. Are there any updates or behind-the-scenes information about Seal Team Season 7?
For up-to-date news and behind-the-scenes information about Seal Team Season 7, it is recommended to follow official social media accounts associated with the show or visit reputable entertainment news websites that cover television shows in detail. These sources often provide exclusive updates, interviews with cast or crew members, and exciting sneak peeks into what fans can expect from upcoming episodes.
FInal Words
In conclusion, the highly anticipated release of SEAL Team Season 7 is set to ignite excitement among fans. While the specific premiere date remains a mystery, the show's renewal for another season has already generated considerable buzz. Paramount+ continues to be the exclusive streaming platform for the series, maintaining its commitment to delivering thrilling content to viewers.
Despite any potential delays or uncertainties, the wait for the next chapter of high-octane action in SEAL Team is expected to be worth it, with fans eagerly anticipating September 2023 for the premiere of Season 7.
Subscribe to Our Latest Newsletter
To Read Our Exclusive Content, Sign up Now.
$5/Monthly, $50/Yearly