Rabindranath Tagore's Santiniketan Added to UNESCO World Heritage List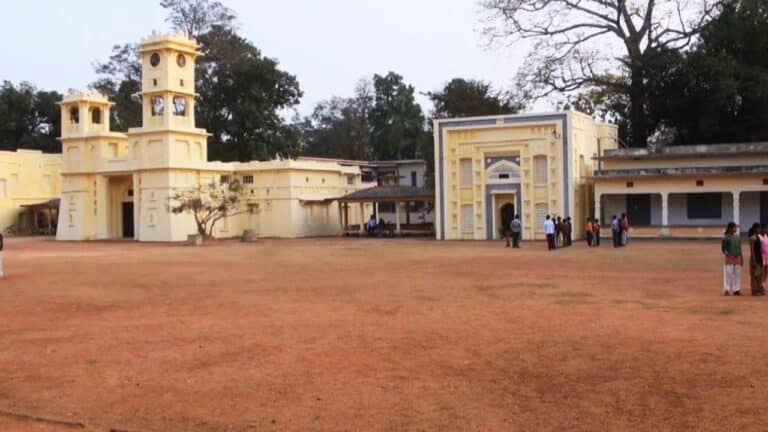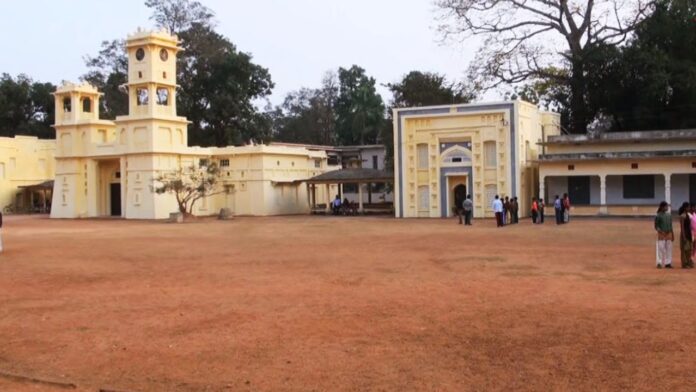 Santiniketan, the historic site where Nobel laureate Rabindranath Tagore established Visva-Bharati University more than a century ago, has earned a well-deserved place on UNESCO's prestigious World Heritage List.
UNESCO shared this exciting news on Sunday via a post on 'X,' stating, "New addition to the @UNESCO #WorldHeritage List: Santiniketan, #India. Congratulations!"
🔴BREAKING!

New inscription on the @UNESCO #WorldHeritage List: Santiniketan, #India 🇮🇳. Congratulations! 👏👏

➡️ https://t.co/69Xvi4BtYv #45WHC pic.twitter.com/6RAVmNGXXq

— UNESCO 🏛️ #Education #Sciences #Culture 🇺🇳 (@UNESCO) September 17, 2023
India's persistent efforts to secure a UNESCO designation for the cultural treasure of Santiniketan in Bengal's Birbhum district have finally paid off. The decision to grant Santiniketan this prestigious recognition was made during the ongoing 45th session of the World Heritage Committee in Saudi Arabia.
Prime Minister Narendra Modi expressed his delight and described it as a moment of pride for all Indians. He celebrated the inscription of Santiniketan on the UNESCO World Heritage List, highlighting its significance as a manifestation of Gurudev Rabindranath Tagore's vision and India's rich cultural heritage.
Culture Minister G Kishan Reddy remarked that this UNESCO listing was a perfect birthday gift for PM Modi, emphasizing the cultural importance of Santiniketan. He also noted that Santiniketan's inclusion marked India's 41st World Heritage site, placing the country in the sixth position on the World Heritage List. He credited the dynamic leadership of PM Modi, who serves as the chancellor of Visva Bharati, for this achievement.
Bengal Chief Minister Mamata Banerjee expressed her joy and pride at Santiniketan's long-awaited inclusion in the UNESCO World Heritage List.
Santiniketan, a source of immense pride for Biswa Bangla, was not only nurtured by the poet Rabindranath Tagore but also received unwavering support from the people of Bengal across generations. The Government of West Bengal has made substantial contributions to its infrastructure over the past 12 years, and now, the world acknowledges the glory of this heritage site. It's a moment of applause for everyone who cherishes Bengal, Tagore, and his profound message of fraternity. Jai Bangla, and heartfelt homage to Gurudev," she shared on 'X.'
Abhishek Banerjee expressed immense pride on behalf of all citizens of India and Bengalis worldwide. He wished for Bengal to remain a shining beacon of hope, forever embracing the teachings and ideals of Rabindranath Tagore in the wake of this historic achievement.
Noted conservation architect Abha Narain Lambah, who played a crucial role in preparing the dossier for Santiniketan's inclusion on the UNESCO list, couldn't contain her joy upon hearing the news and mentioned that she was "dancing with joy."
"We began working on the dossier back in 2009, and perhaps the timing wasn't quite right then, but we always had faith in the beauty and significance of Santiniketan. Today, we feel vindicated seeing it rightfully listed on the UNESCO World Heritage List," she shared in an interview with PTI.
Abha Narain Lambah, a renowned conservation architect based in Mumbai, whose portfolio includes numerous UNESCO-recognized projects, mentioned that once the International Council on Monuments and Sites (ICOMOS) recommended Santiniketan's inclusion, it became highly likely to happen.
A few months ago, this iconic site received a recommendation for UNESCO World Heritage status from ICOMOS, an international advisory body. ICOMOS, based in France, is a global non-governmental organization comprised of professionals, experts, representatives from local authorities, companies, and heritage organizations, dedicated to preserving and enhancing architectural and landscape heritage worldwide.
Santiniketan, located around 160 km from Kolkata, is a historic university town with its roots in an ashram founded by Rabindranath Tagore's father, Debendranath Tagore. Its unique feature was its open invitation to anyone, regardless of caste or creed, to come and meditate before the one Supreme God, as described on the official website of the UNESCO World Heritage Centre.
Maharshi Debendranath Tagore played a pivotal role in the Indian Renaissance. Among his notable contributions were the construction of Santiniketan Griha and the exquisite stained glass Mandir, a non-denominational temple. Both of these structures, dating back to the latter half of the 19th century, hold significant historical value for their connection to the establishment of Santiniketan and the universal spiritual ideals that were revived and reinterpreted in Bengal and India during that era, as noted on the website.
Located in Santiniketan, Visva-Bharati University stands as one of India's most esteemed educational institutions. The university offers a wide range of degree programs encompassing humanities, social sciences, natural sciences, fine arts, music, performing arts, education, agricultural science, and rural reconstruction.
Founded by Rabindranath Tagore, Visva-Bharati attained the status of a central university and was declared an institution of national importance through an Act of Parliament in 1951. Notably, it is the sole central university in West Bengal, with the Prime Minister serving as its chancellor.
Subscribe to Our Latest Newsletter
To Read Our Exclusive Content, Sign up Now.
$5/Monthly, $50/Yearly