ChatGPT Creator Sam Altman Unveils Worldcoin Crypto Project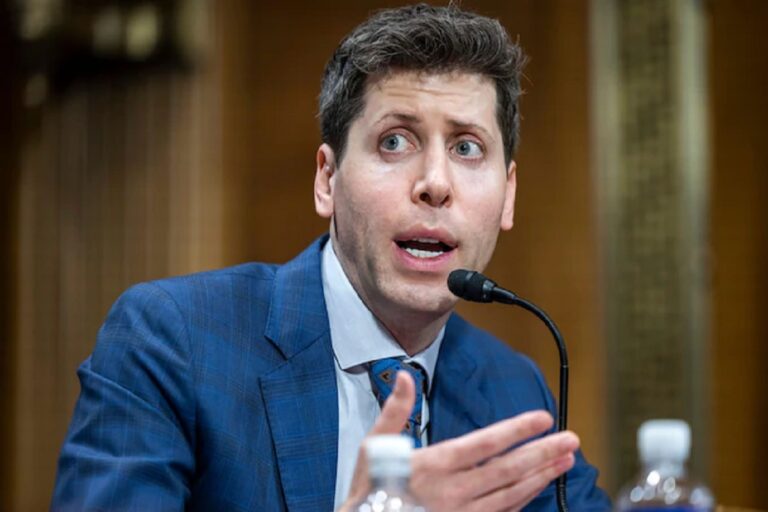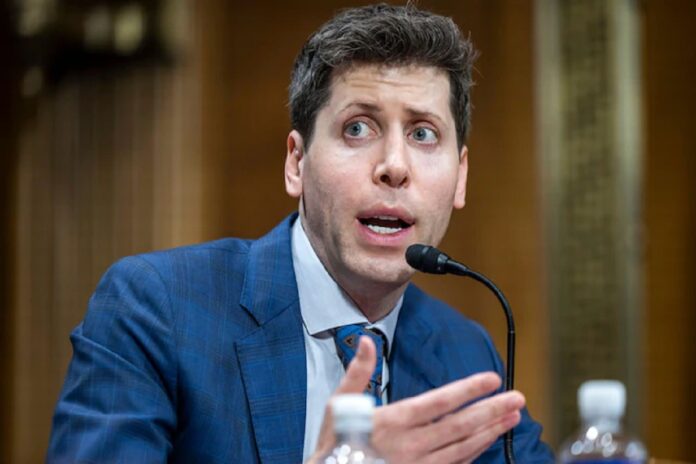 After three years of ups and downs, and after sinking hundreds of millions of dollars into it, the futuristic eye-scanning crypto project, Worldcoin, has finally seen the light of day.
"Worldcoin is our shot at achieving global unity," said OpenAI CEO Sam Altman, who co-founded the digital identity and crypto payments project. "It's going to be a bumpy ride and there's no telling how things will turn out."
In the years since the project started, the digital asset market and the broader tech scene have had their fair share of shake-ups. Since June 2021, when the world first heard about Altman's new venture, Bitcoin prices have been on a wild rollercoaster ride, swinging from around $32,000 to a dizzying high of over $67,000, only to plummet back to less than $30,000.
Some of the folks who initially threw their weight behind the startup have been caught up in the whirlwind of the volatile crypto market. This includes the now-defunct hedge fund, Three Arrows Capital, and Sam Bankman-Fried, the ex-CEO of the now-bankrupt exchange, FTX. Meanwhile, artificial intelligence has become the new darling of the tech world, and Altman himself has risen to become one of the key players in AI.
Worldcoin, much like Altman, finds itself at the intersection of AI and crypto. It's a project that uses a nifty little gadget called an "orb" to scan people's eyes to create a unique digital identity. This identity, or World ID as it's called, serves as a "proof of personhood". According to Altman and his co-founders, this new way of digital verification is necessary at a time when AI is blurring the lines between what's human-made and what's not.
Besides setting up a blockchain named OP Mainnet, the project has also started giving out Worldcoin crypto tokens to people who've already snagged a World ID, and they plan on taking their eye-scanning signups global.
The journey hasn't been all sunshine and roses, though. The project faced backlash for supposedly using shady practices to sign up folks in countries like Indonesia, Ghana, and Chile. Even with all the hype surrounding AI, there are skeptics questioning if the industry is just going through a phase.
Altman believes that the buzz around AI has only stoked the flames of interest in Worldcoin. "There's a whole lot more interest and understanding and excitement now, especially since AI has become such a big deal in the world, compared to when we started the project," he said.
The current state of global regulations for crypto, characterized by crackdowns and legal tussles, has thrown a wrench into the project's plans. The Worldcoin token isn't available in the US yet, where there's been a bit of a fracas over crypto regulation lately. Altman and his co-founder Alex Blania released a letter explaining that the rules in the US are a tad unclear.
"There's a definite lack of certainty, to put it mildly," Altman told Bloomberg. "I think it's quite unfortunate."
Altman expressed his hope that the US will eventually figure out a sensible approach to crypto regulation. He had previously stood before the Senate, urging them to regulate AI.
Blania, who also runs Tools for Humanity, the startup developing Worldcoin applications, said he's eager to spread the use of Worldcoin in Asia, particularly in Japan and South Korea. Over 2 million people have signed up for Worldcoin, according to its website. Blania also mentioned that the project has beefed up its security following a couple of recent issues.
Blania reckons that Worldcoin will eventually be seen as more than just a crypto project. "Crypto is just a label that'll hopefully fade away over the years. It's basically the technology you use to build certain products," he said.
Both Blania and Altman underlined that decentralization, a major principle of crypto, is a crucial part of their vision. Altman isn't worried about coming off as having too much power in the digital token market.
"In the crypto world, I'm either a nobody or I'm hardly known, and if I am known, I'm not exactly Mr. Popular," Altman said. He added, "If I were to start a new AI project, people might accuse me of having too much influence."
Subscribe to Our Latest Newsletter
To Read Our Exclusive Content, Sign up Now.
$5/Monthly, $50/Yearly