Tennis Legend Roger Federer Updates: Coaching, Charity Works and Retirement Life
Any young tennis player's dream would undoubtedly come true if given the opportunity to train with Roger Federer. Other than the legendary tennis player's own offspring, it would appear.
While Federer, a 20-time grand slam champion, frequently finds himself on court with them, he tells CNN that he typically tries to take a back seat. Federer's twin girls and twin sons now all play tennis up to four times a week.
The 41-year-old Federer chuckles, "I'm not the coach, I'm the dad and the dad's advise, as we know, only goes so far. No matter if you've won Wimbledon or not, you're still the dad, and occasionally kids won't listen to you.
"I make an effort to be humorous, but I also make an effort to be straight at times and simply impart knowledge. I think of myself more as a technical coach therefore I try to educate them on all the tennis racquets.
When Myla and Charlene, his daughters, were younger, Federer says he was relieved when they showed little interest in tennis.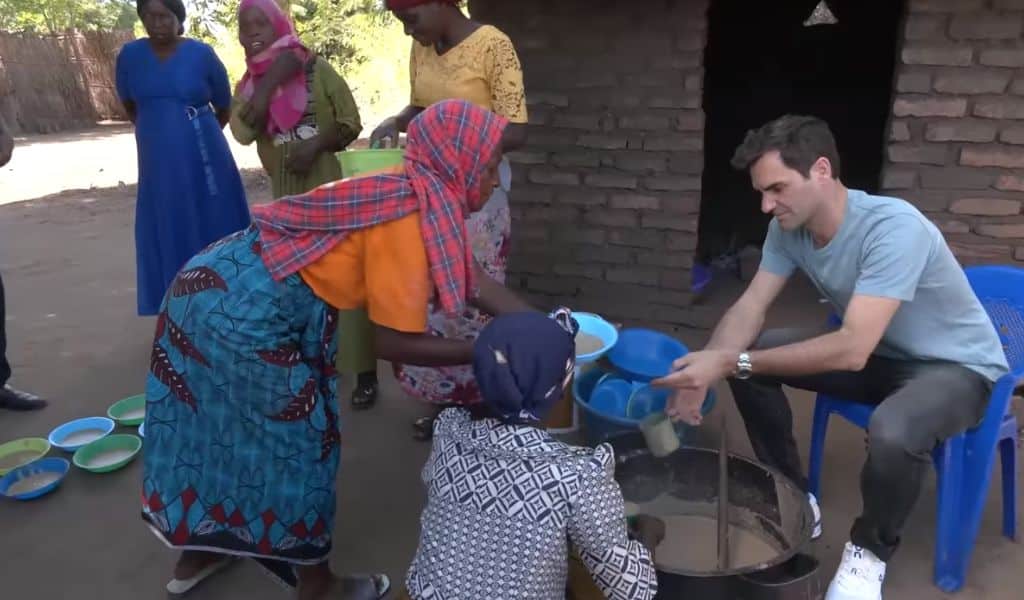 Federer was at the height of his game when they were born in 2009, and spending time fostering their growth and appreciation of tennis would have been extremely challenging given the demands of the tour, which required continual travel and little downtime at home.
Federer claims, "I don't think we were the crazy tennis parents that said: "Girls, you have to go and play every day for two hours."
But now that they are going to reach 14, I can really feel it—they want to play more and more and more.
Lenny and Leo, in particular, are showing promise, and Federer is thrilled that his kids are now following in his footsteps on the court, but it is their involvement in his charitable work that he finds to be "very special."
The Roger Federer Foundation was established 20 years ago this year, and since then, it has aided more than 2.5 million children in six countries in southern Africa and Switzerland.
The goal of Federer's foundation is to give communities, parents, and teachers the resources they need to give children a solid education. Lesotho, the sixth country in southern Africa to join the foundation in 2020, was the destination of his most recent tour.
Any journey into the field is usually very significant to Federer, but this particular one was especially memorable since it was the first time that all four of his children could accompany his wife and mother. Therefore, we had a great time.
"I've never been to Lesotho, but we spent three or four days there driving through it. So when we arrived, it was more of a trip for the kids and less of a trip for me. In order for them to run around, play catch, play with a ball, and read to one another as well as play with the children at the schools, it was more geared toward them.
To be really honest, it was a lot of fun to see it as a father and to hope that I could inspire my kids to get involved in humanitarian causes. Thus, the trip was fantastic.
Federer read to the children, played with them in the sand, and talked with the school instructors about the importance of teaching youngsters responsibility during his visit. In his opinion, it's "very important to be hands on" when he's on these excursions.
He says, "At the end of the day you have to give them the power. simply to watch the confidence rise in them and simply to listen that it's truly working, what we're trying to execute.
Federer was feted on Tuesday at Wimbledon's renowned Centre Court before her first-round match against the defending women's champion Elena Rybakina.
A thunderous standing ovation greeted the eight-time Wimbledon champion as he was introduced to the audience and made his way into the Royal Box at the All England Club.
It was an appropriate way to honor a player who, over the course of his 24-year career, gave this crowd innumerable special moments.
The Tearful Farewell
Federer played his final match as a professional tennis player on September 23, 2022. It was appropriate that he did so with Rafa Nadal because the two played doubles together at the Laver Cup in London, where they sparked what is possibly tennis' greatest rivalry ever.
One of the iconic pictures from 2022 is the one of Federer and his longtime adversary and friend Rafael Nadal holding hands and crying. It will undoubtedly rank among the most recognizable images in sports as the years go by.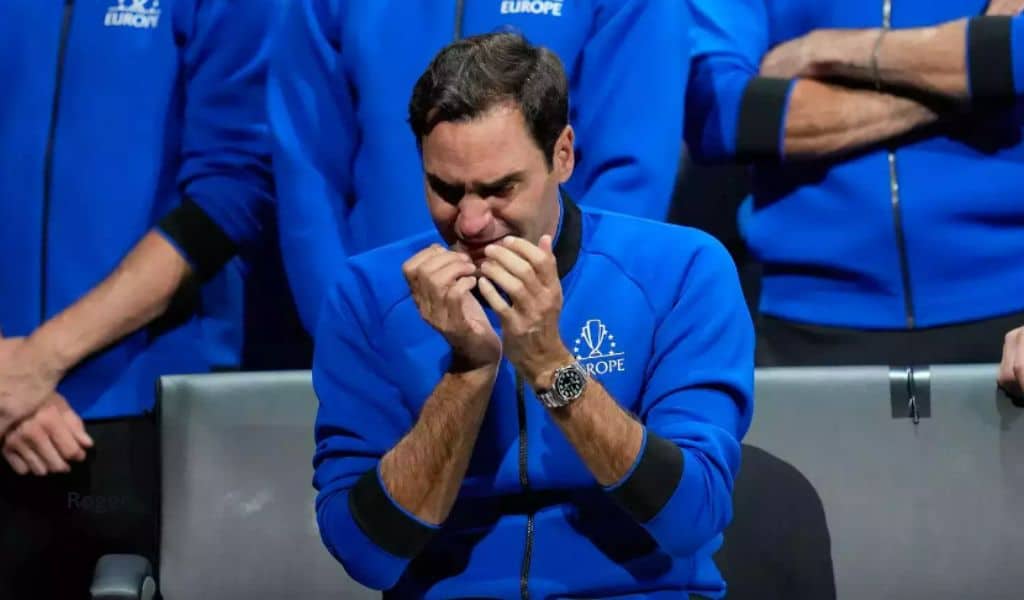 Federer claims that despite being quadraggenarian, he had every intention of rejoining the tour following several knee surgeries, but he eventually had to admit that his injury had overcome him.
No fairytale ending occurred when Federer and Nadal were defeated by Jack Sock and Frances Tiafoe at the O2 Arena, but the Swiss great admits he could not have wished for a more ideal conclusion to his incredible career after "really, truly dreading" the day of his retirement.
I actually didn't talk to anyone about it, he admits. "It was more about getting away from it, but I eventually had to make a decision about where I would retire. How unpleasant will it be? Or what kind of a party will it be?
But for me, it turned out to be everything and more. Being surrounded by Rafa, Novak [Djokovic], Andy Murray, Björn Borg, John McEnroe, Rod Laver, you name it, Stefan Edberg, my staff, and family made me think it was amazing.
I was really, honestly dreading the moment of how to exit the game, so it was a very, very nice end.
Subscribe to Our Latest Newsletter
To Read Our Exclusive Content, Sign up Now.
$5/Monthly, $50/Yearly