Unboxing Efficiency: How No-Box, No-Label Returns Streamline the Reverse Logistics Process?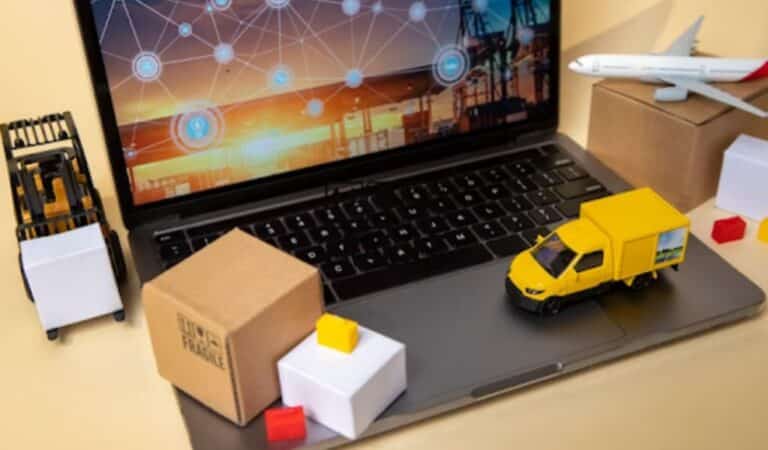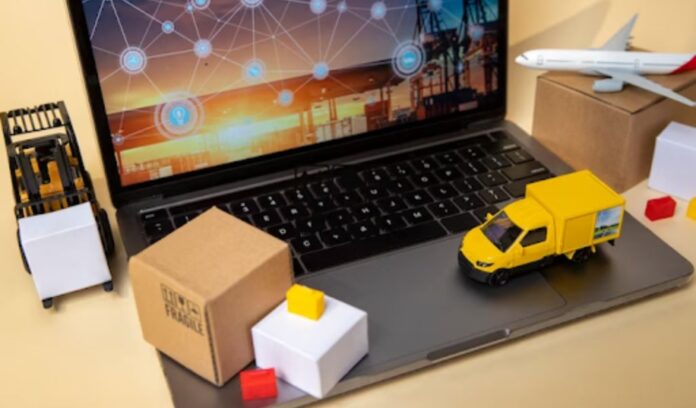 Are you tired of the hassle and frustration that comes with returns? We all know the feeling – standing in line at the post office, lugging around oversized boxes, and fumbling with labels. But what if there was a better way? A revolutionary solution that eliminates the need for boxes and labels altogether, streamlining the entire reverse logistics process. Get ready to unbox efficiency like never before as we dive into the world of no-box, no-label returns!
Introduction to Reverse Logistics
In the world of e-commerce, product returns are a fact of life. But while Returns may be inevitable, the process doesn't have to be complicated or time-consuming.
No-box, no-label returns streamline the entire process, from start to finish. Here's how it works:
The customer initiates a return by logging into their account and entering their order information.

A return shipping label is generated and emailed to the customer.

The customer prints out the label and attaches it to the package. No need for packing slips or other paperwork!

The package is dropped off at any UPS or FedEx location.

Once the package is received by the retailer, a refund is processed automatically.
No-box, no-label returns are fast, easy, and efficient – everything that traditionalReturns processes should be!
What is No-Box, No-Label Returns?
In the e-commerce world, returns are just a part of doing business. In fact, returns rates for online retailers can be as high as 30%.1 That's why it's so important to have a streamlined reverse logistics process in place to handle all those returned items.
One way to streamline the return process is by implementing no-box, no-label returns. With this method, customers can simply return their unwanted items without having to repackage them or attach any return labels. The retailer takes care of everything else.
No-box, no-label returns are becoming increasingly popular with both retailers and consumers. They're easy and convenient for customers, and they can save retailers time and money on processing returned items.2 If you're not already offering no-box, no-label returns, now might be the time to consider it.
Benefits of No-Box, No-Label Returns
There are many benefits of no-box, no-label returns when it comes to streamlining the reverse logistics process. Perhaps the most obvious benefit is that it eliminates the need for customers to repackage their products into a new box for return shipping. This can save a significant amount of time and effort for customers, which is often a major pain point in the returns process.
In addition, not having to label return shipments can also save customers a fair amount of time and hassle. This is because customers will not need to go through the process of creating a return shipping label, which can often be complicated and time-consuming. Instead, they can simply drop off their return at any carrier location without having to worry about labeling it correctly.
No-box, no-label returns can save customers a lot of time and frustration, which makes for a much smoother and more efficient returns process overall.
Steps to Implementing a No-Box, No-Label Return Process
If your business ships out products, you know that returns are inevitable. product returns can be a headache for businesses, but they don't have to be. A no-box, no-label return process can streamline the reverse logistics process and make it more efficient. Here are the steps to implementing a no-box, no-label return process:
Set up a return portal on your website. This is where customers will go to initiate a return. Make sure the process is simple and easy to follow.

Give customers a return shipping label. This label should have all of the necessary information pre-printed on it so that the customer can simply attach it to the package and drop it off at the nearest shipping location.

Provide instructions for how to pack the item for return. Customers should know exactly how to package the item so that it arrives back at your facility in good condition.

Receive the returned item and inspect it. Once you've received the returned item, inspect it to make sure it's in good condition and doesn't need any repairs or replacements.

Process the refund or exchange. If everything is in order, process the refund or exchange according to the customer's request.
By following these steps, you can implement a no-box, no-label return process that will save your business time and money while still providing excellent customer service.
Challenges of Adopting a No-Box, No-Label Return Process
The biggest challenge of adopting a no-box, no-label return process is undoubtedly the cost. Without boxes and labels, retailers have to find another way to sort and ship returned items back to the right suppliers. This often means investing in new barcoding or RFID technologies, which can be expensive.
Another challenge is getting buy-in from all stakeholders. A no-box, no-label return process requires a high degree of coordination between retailers, suppliers, and logistics providers. Everyone needs to be on board with the plan for it to work smoothly.
There's the challenge of making the transition. Moving to a no-box, no-label return process can be disruptive for everyone involved. It's important to plan carefully and give everyone plenty of time to adjust to the new system.
Alternatives to No Box, No Label Returns
There are many benefits to no box, no label returns, including faster processing time and reduced shipping costs. However, there are some situations where traditional return methods may be more appropriate. Here are some alternatives to no box, no label returns:
Return to store: This is the simplest and most common method of returning an item. The customer brings the item back to the store where they purchased it and receives a refund or exchange.

Return by mail: The customer can return the item by mail, using their own shipping method and postage. They will need to include the original packing slip or invoice in order to receive a refund or exchange.

Return through a third-party service: There are many companies that offer return services, such as UPS or FedEx. The customer ships the item back to the company, and they will handle the return process with the retailer.

Return at a drop-off location: Some retailers have designated drop-off locations where customers can return items without having to ship them back. This is often used for large items that would be expensive to ship, such as furniture.

Return via a courier service: This is similar to returning by mail, but the customer uses a specific courier service instead of their own shipping method. This can often be faster and more convenient than mailing the item back themselves.
Conclusion
No-box, no-label returns have made it easier than ever to streamline the reverse logistics process. By eliminating many of the costs associated with traditional returns processes, companies can save time and money while making sure that customers receive a more efficient experience. With customer satisfaction at an all-time high due to fast return processing times, no-box, no-label returns are quickly becoming an important part of any successful business's strategy for improving their bottom line.
Subscribe to Our Latest Newsletter
To Read Our Exclusive Content, Sign up Now.
$5/Monthly, $50/Yearly