Real Madrid Signs the Sensational 18 Years Old Turkish Messi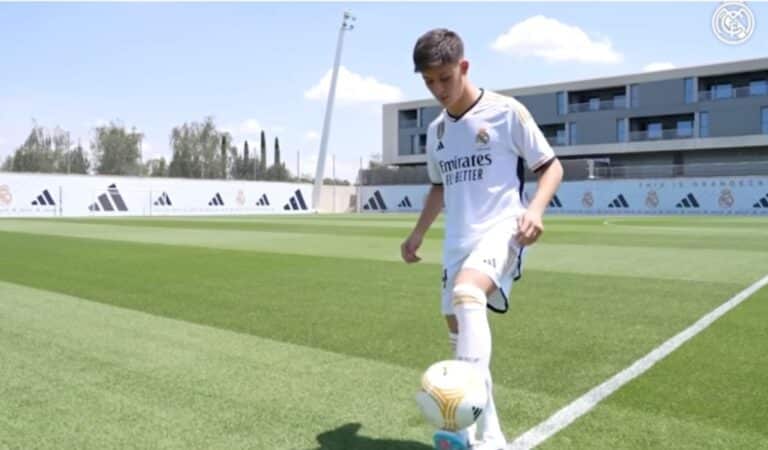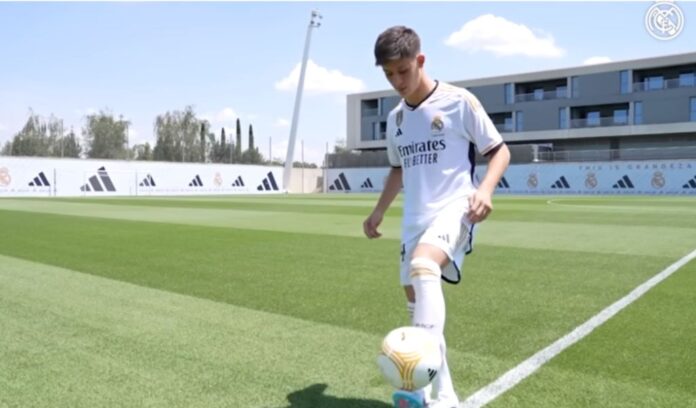 Listen to the Podcast:
Real Madrid stated on Thursday that Fenerbahce's 18-year-old soccer star Arda Güler had been signed by Real Madrid.
Arda Güler is one of the most sought-after stars in the sport, and it was said that many big-name teams were competing to sign him.
But in the end, Real Madrid won the race to add him to its team, and Güler signed a six-year deal with the club.
At his official unveiling, Güler jumped up to the lectern next to club president Florentino Pérez before Pérez's speech was over to show how excited he was about joining the famous club. His family was there, and they were all crying.
Güler then said, "First of all, thank you to my family, to the people who have helped me get to this point, and to this club." I too want to be a Real Madrid star. Thank you for everything."
Güler's low center of gravity, close control, and ability to dribble in tight spaces, as well as the fact that he likes to play on the right side of the field so he can cut in on his stronger left foot, have led fans to call him the "Turkish Messi."
He has had a breakthrough year at Fenerbahce. He made his first-team appearance in 2021 when he was 16 years old. On his debut, he helped set up a goal, giving fans a taste of what was to come.
During the 2022–2023 season, he played 35 games and scored six goals. He helped Fenerbahce win the Turkish Cup, for which he was named Man of the Match.
Stats website Opta says that Güler made 40 chances to score goals last season, or one every 23 minutes. This is the best rate for a player in a Süper Lig season since 2014/15.
Güler wrote an emotional goodbye letter to Fenerbahce on Twitter. He said, "It's time to say goodbye to Fenerbahce, where I spent the best days of my life.
"I'll never forget the first time I wore the famous jersey I'd always wanted, how proud I was to be wearing the number 10 jersey, how great the Fenerbahce fans were, and how much love I got everywhere I went.
"It's hard to say goodbye, but I had to make this choice to make those who believe in me prouder, to give hope to those who are about to give up, and to show that Turkish kids can do anything they want. Thank you so much to everyone who has helped me grow into who I am now.
"My dear Fenerbahce, you will always be in my heart, and I will always have good memories of you because you gave me a chance to play for the national team and helped me live a dream."
Güler is also a member of the Turkish national team. He made his start with the team when he was only 17 years old.
Since then, he has been on the senior team four times and got his first international goal in his last game. It was a European Championship qualifier against Wales, and it was a beautiful curling shot that put the ball in the back of the net.
Güler became the youngest player in the history of his country to score for the national team when he did this. He was only 18 years and 114 days old at the time.
He will now compete for a spot in Real's starting lineup with a lot of good players, like Vincius Jr. and Rodrygo up front and Toni Kroos, Luka Modri, Eduardo Camavinga, Federico Valverde, and Aurélien Tchouaméni in the midfield.
The excitement about his move to Madrid seems to have spread to the rest of the team. Vincius Jr., a star player for Real, tweeted, "Yet another who chooses the best."
Subscribe to Our Latest Newsletter
To Read Our Exclusive Content, Sign up Now.
$5/Monthly, $50/Yearly