Guide to Real Estate Investment in Dubai: Where to Start And What to Know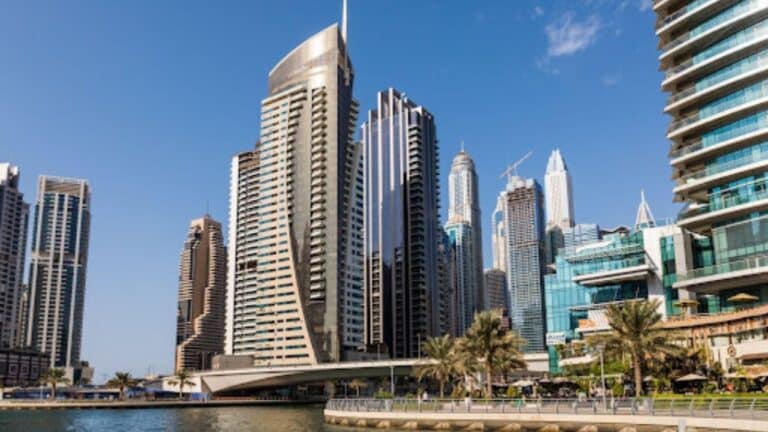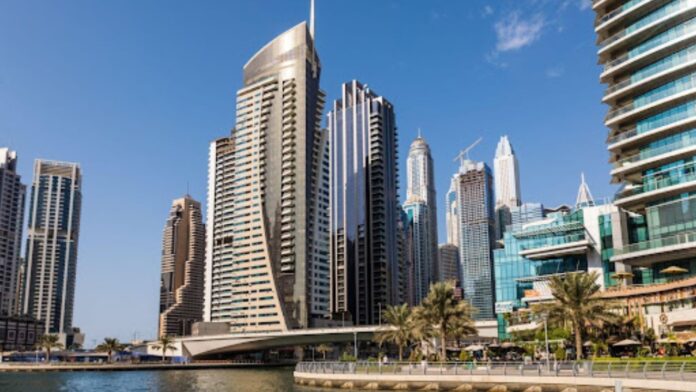 The Dubai real estate market has long been a hot spot for investors looking for opportunities in a high-growth environment. However, there are many factors that first-time buyers should consider before investing in Dubai real estate. With the variety of properties available and the financial situation, it can be challenging to know where to start.
Foreign investors are rushing to find properties in Dubai as the real estate market continues to soar. But with house prices at record highs and not falling, you have to make smart decisions. Some neighbourhoods exhibit significant price increases, while other lesser-known areas can provide better appreciation. If you're looking to invest in real estate but don't know where to start, real estate websites like Bayut can be very helpful. This comprehensive guide for first-time buyers has been meticulously crafted through extensive research and thorough analysis of industry insights.
Understanding The Dubai Property Market
Located in the Persian Gulf, the economic hub of the Middle East is known for its luxury residences, luxury yachts, skyscrapers, shopping malls, festivals and gold rush. Due to the increasing population, houses and property investments become increasingly desirable and lucrative. Since 2002, when the UAE liberalised its laws around business transactions, foreign investors have been able to purchase real estate there. 
According to a CBRE survey, almost 18,000 real estate transactions were completed in the first two months of 2023. All of this investment was spent on residential real estate. People in Dubai buy and sell properties for residential, buy-to-let and commercial purposes, and the industry is growing rapidly. According to the same survey, prices are breaking previous records in the real estate market. Sales in the off-plan market grew 78%, while sales in the secondary market rose 19%.
This suggests that there is a growing need for real estate investments in Dubai and that the moment is right to enter this expanding real estate sector.
What types of real estate opportunities are there in Dubai?
Investors in Dubai can choose from a wide variety of property types. Residential investments fall into two categories:
Ready Properties:

If you're looking to invest in lavish residential real estate right now, fully furnished apartments, villas, and penthouses are excellent choices. The ready properties can be bought-to-let or lived in by the family.

Off-Plan Properties:

Off-plan investments in Dubai have gained popularity as a result of the cheap pricing given by builders who sell their homes during the construction period. Following the completion of the real estate project, the buyer takes pleasure in the lower investment and resells the property at a higher price. A buyer who takes advantage of this sort of property's reduced price might put it to good use as a rental.
For international investors who want to join the fortunate few who are reaping the rewards of profitable real estate ventures in Dubai, there are two additional property investment categories. They have, however, established categories within which they can invest. Let's talk about each one individually!
Leasehold Properties:

If a house is leasehold, it means that the owner rents it out to someone else for up to 99 years. The buyer only gets rights to the unit, not the land, as long as the land is leased. Leasing means you won't have ownership rights, which is a major drawback. If someone is living in a leased property, the renter doesn't have to leave and can choose to continue the lease deal at the end of each term.

Freehold Ownership

: When a freehold home or villa is purchased, the land it is built on is also transferred to the new owner. Once the private buyer has paid for the property, they are issued title deeds by the Dubai Land Department (DLD) and registered as "Landlord" in the records. The laws governing property ownership in Dubai make this very clear. So you have control when you buy a private home and since you own both the building and the land, you can renovate or make architectural changes as you see fit.
Which Areas in Dubai Are Open to Foreign Property Buyers?
Both leasehold and freehold properties are open to foreign investment, as we've seen above. Leasehold and freehold lands are available for anyone interested in investing in real estate or purchasing a house in Dubai. Leasehold areas are those where the real estate sector is located in the heart of Dubai. 
Leasehold options are available in locations designated for foreigners such as Dubai Silicon Oasis and Green Community. Freehold areas for international buyers are Downtown Dubai, Business Bay, Dubai Marina, Palm Jumeirah and many more. 
The Process of Buying Property in Dubai
To purchase real estate in Dubai, you must fulfil the following conditions:
First, buyers must estimate their budget (Buyers can also estimate the budget based on past transactions of DLD data for that specific location) and choose a suitable property type, bed options, location, and amenities as per their requirements.

The next step is to get in touch with a broker or real estate agent for better assistance.

The buyer must next check the property's title and other documents for any legal or financial concerns. This involves verifying the seller's rightful ownership of the property by reviewing the title deed. It is also important to verify if the property is currently subject to any mortgages, liens, or disputes. 

Next, a purchase and sales agreement must be executed if the buyer's offer is approved by the seller.

A deposit from the buyer, usually 10% of the total price, is required next to secure the property.

The next step is to apply for a mortgage loan, if necessary.

The transfer of ownership is finalised upon full payment and registration with the DLD. 
This list of taxes and fees must be paid when buying a property:
Dubai's transfer tax is 4%. The seller and the buyer often split the tax amount in half and pay it together.

The registration fee is $545 for transactions under $137,000 and $1,090 for those above it.

For paying taxes, there is an administration fee of $147.

The certificate of ownership issuance service charge is $68.

Buyers must also pay 5% VAT on commercial properties.
Dubai's Property Regulations and Laws
The Dubai Land Department (DLD) is responsible for real estate laws and regulations in the emirate. These laws are designed to protect the interests of buyers and sellers in the booming real estate market.
Payment plans and deposit requirements are important considerations when investing in Dubai. Usually, a down payment of 10% to 20% is needed to secure the property. It's important to know how payments work so that your financial transactions run smoothly.
Property Law No. 7 is another important part of the law that you should be aware of. When the law went into effect in 2006, it made significant changes to the land ownership rights of foreigners. It allowed non-residents to own property on rental property or as freeholders, ushering in a new era of property owners.
Dubai Laws Regarding Rental Property
There is a thriving rental sector in Dubai that serves both residents and foreigners. Knowing your rights and obligations is essential if you're renting real estate. Here are some things to keep in mind:
In Dubai, rental agreements are typically one year long, giving both owners and renters security.

Rent increases are controlled for the term of the contract to guarantee fairness for all parties.

Tenant rights are protected and disputes are settled in large part by the municipality's rental control committee.
Eligibility And Restrictions for Owning Property in Dubai
For Citizens of the GCC and UAE:
Citizens of the UAE and the GCC can own land anywhere in Dubai. This includes ownership, leasehold, and usufruct properties.

There are no restrictions regarding the size or nature of properties that citizens of the UAE and GCC can acquire.

They also have the option of mortgaging their property in order to finance their purchases.
Non-GCC nationals and foreigners:
Ownership of real estate is restricted to specified freehold regions for non-residents and foreigners.

Typically situated in urban areas, these zones are designated exclusively for foreign investment.

Non-GCC residents and foreigners can own freehold properties directly or on a 99-year lease.

They also have the option of mortgaging their property in order to finance their purchases.
Restriction on Non-GCC Nationals and Foreigners:
Real estate in some restricted locations, like as military zones and industrial zones, is off-limits to non-GCC citizens and foreigners.

They may also be restricted in terms of the size and type of property they can own.

For example, they might not be able to own more than a certain number of units in a development or building.
Why Should You Invest in Real Estate in Dubai?
Investing in real estate in Dubai is becoming more attractive due to the city's big population and robust tourism movement. All of these things help explain why real estate in Dubai is so desirable right now. You should invest in these luxurious properties if you desire a stable source of income over the long term. This is why Dubai is an excellent investment destination:
Economic Stability

: Dubai's economy is stable and varied, with lower oil dependence than its regional counterparts. To mitigate the impact of volatile oil prices, the local government has expanded its investment portfolio to include real estate, tourism, and finance.

High ROI

: The real estate industry in Dubai has consistently provided excellent returns for investors. New building projects in the city are increasing demand for real estate, which has led to substantial price increases. A lot of the city's in-demand residential areas provide rental returns that typically range from 5 to 9% for investors.

Tax-free Investments: There is no capital gains tax or personal income tax in Dubai, making it a tax-free market. As a result, it is a desirable place for business owners and investors.
Excellent Infrastructure:

The transportation network, medical facilities, and educational institutions in Dubai are all among the best in the world. Because of this, it is a desirable location for foreigners and investors alike.
All things considered, Dubai's tax-free market, world-class infrastructure, sophisticated legal framework, secure environment, stable economy, and dedication to innovation and growth make it a desirable destination for investors wishing to diversify their portfolios.
Is Real Estate Investing in Dubai Profitable?
Real estate investing in Dubai remains highly profitable, according to Bayut's Dubai Sales Market Report of Q3 2023. The property values of both apartments and villas have increased, indicating a sustained upward trend in the market. In the affordable segment, prices have surged up to 12%, while luxury properties recorded an average increase of 8% per square foot. 
Jumeirah Village Circle, Dubai Marina, Business Bay, Downtown Dubai, and Dubai Silicon Oasis are among the top destinations attracting interest from significant investors, as outlined in the Report.
These property market data alone should be enough to convince investors to buy real estate in Dubai. Dubai's safe and high-yielding returns are a terrific way to invest capital in a property that is increasing year on year. Investing in private property is a great option for foreigners looking to buy a house in Dubai.
To Sum Up
Both local and international investors enjoy attractive returns from Dubai's property portfolio. Further opportunities for real estate investors will increase due to the increasing population and expanding real estate sector. Dubai is a great place to take advantage of the country's tax-free business culture and invest in luxury apartments, condos and penthouses.
Dubai's real estate market is expected to soar this year, so now is a great time to invest in the city. Your dream of becoming a wealthy investor can surely come true if you invest in the right properties in Dubai. So go ahead and invest now!