Solving QuickBooks Data Issues with QuickBooks File Doctor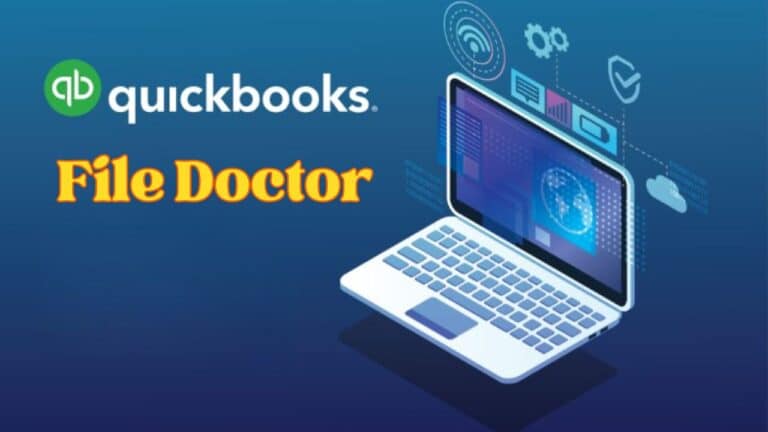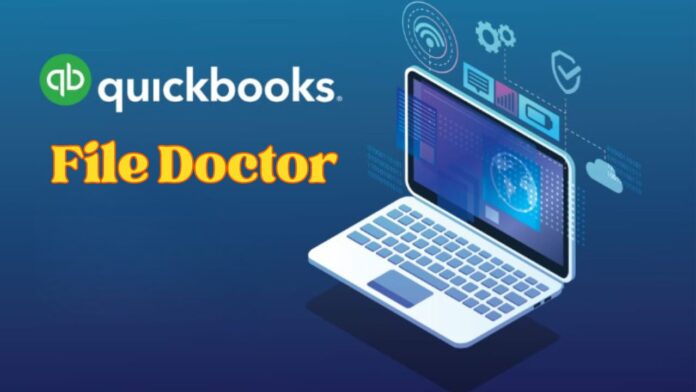 QuickBooks is a versatile and widely-used accounting software that simplifies financial management for businesses of all sizes. However, like any software, QuickBooks is not immune to data issues and file corruption. When such problems arise, they can disrupt your business operations and financial record-keeping. That's where QuickBooks File Doctor comes to the rescue. In this article, we'll delve into what QuickBooks File Doctor is, how it works, and how it can help you resolve data-related headaches.
What is QuickBooks File Doctor?
QuickBooks File Doctor is a diagnostic tool developed by Intuit, the company behind QuickBooks. Its primary purpose is to troubleshoot and resolve common data-related issues that QuickBooks users may encounter. These issues can include data corruption, network connectivity problems, and Windows setup problems that prevent you from opening your QuickBooks company files. QuickBooks File Doctor is part of the QuickBooks Tools Hub, a collection of tools designed to address various QuickBooks-related issues.
How Does QuickBooks File Doctor Work?
QuickBooks File Doctor employs advanced technology to scan, diagnose, and repair problems within your QuickBooks company files. It operates in two modes:
Network Connectivity Mode: This mode is designed to resolve network-related issues that may prevent multiple users from accessing a company file over a network. It automatically identifies and fixes network configuration issues, ensuring smooth data sharing among users.
File Damage and Corruption Mode: In this mode, QuickBooks File Doctor focuses on repairing damaged or corrupted company files. It can fix issues such as error messages when opening a company file or discrepancies in your financial data. The tool can also recover lost or missing data from your company file.
How to Use QuickBooks File Doctor
Using QuickBooks File Doctor is relatively straightforward, but you need to have the QuickBooks Tools Hub installed on your computer. Here's a step-by-step guide:
Download and Install QuickBooks Tools Hub: If you haven't already, download and install the QuickBooks Tools Hub from the official Intuit website.
Open QuickBooks Tools Hub: Launch the Tools Hub from your computer's Start menu or desktop.
Select QuickBooks File Doctor: In the Tools Hub, select the "QuickBooks File Doctor" option.
Run the Tool: Click on the "Run QuickBooks File Doctor" button. The tool will open and prompt you to select the company file you want to diagnose and repair.
Select the Company File: Browse and select the company file that is experiencing issues.
Choose Repair Options: Depending on the issues you're facing, you can select one of the two modes mentioned earlier: Network Connectivity or File Damage and Corruption.
Authenticate as Admin: You may be asked to enter your QuickBooks administrator credentials. Provide the necessary information to continue.
Wait for the Repair Process: The tool will start diagnosing and repairing the selected company file. This may take some time, depending on the file's size and the severity of the issues.
Review the Results: After the repair process is complete, QuickBooks File Doctor will display the results. Follow any further instructions provided to address any remaining issues.
Conclusion
QuickBooks File Doctor is an invaluable tool for QuickBooks users facing data-related problems. Whether you're dealing with network connectivity issues or file corruption, this tool can help you get back on track quickly. It's important to remember that while QuickBooks File Doctor can resolve many common issues, it may not be able to fix all problems. In cases of severe data damage, it's advisable to consult with a professional QuickBooks expert or contact QuickBooks support for additional assistance. Regularly backing up your QuickBooks company files is also a crucial step in preventing data loss and minimizing the need for file repair in the first place.
Subscribe to Our Latest Newsletter
To Read Our Exclusive Content, Sign up Now.
$5/Monthly, $50/Yearly