Essential Steps for Maintaining a Portable Battery Power Station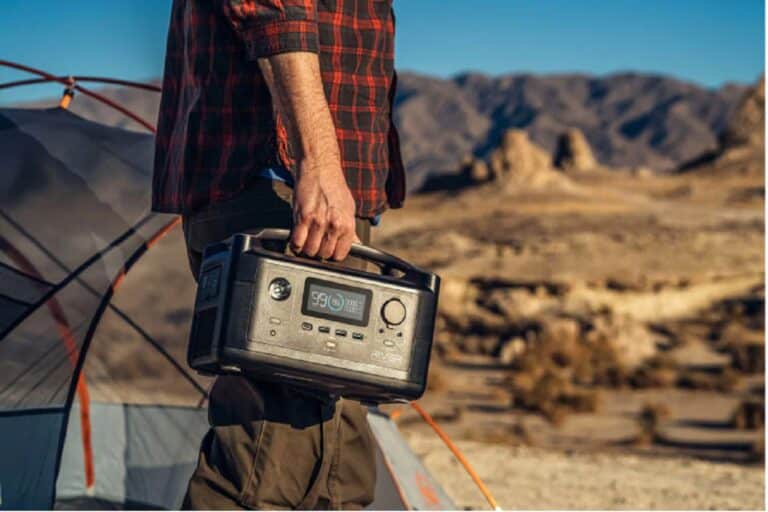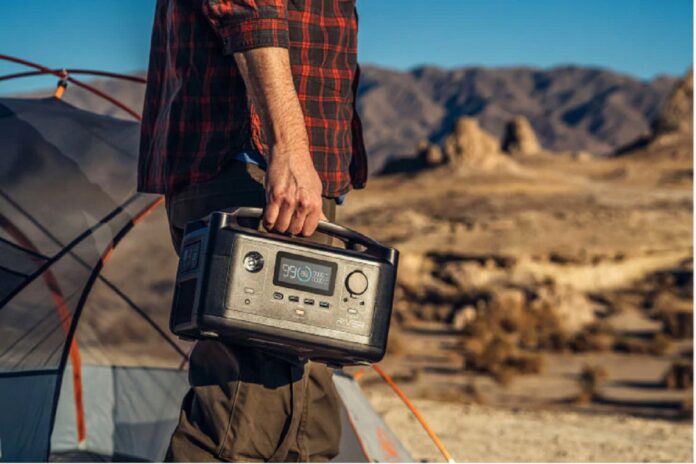 You must be already familiar with the versatility and usefulness of a portable battery power station. These devices are extremely useful during blackouts, providing you with a powerful source of electricity that can keep your devices operating at full capacity.
However, without proper maintenance, you can run into various issues like hard starting and inefficient power delivery. If you own a portable battery power station, we take a deeper look at some of the most useful maintenance tips that will ensure that your portable backup power source remains reliable when you are operating off the grid.
Essential maintenance tips for portable battery station
1. Keep your battery station clean and covered
Given the reliability of modern-day power stations, it is highly likely that your portable generators will be sitting in a room for several days at a time. Like everything, the power station will also get dirty as there can be dust and debris accumulating on it. These impurities can seep into the vital components of the power station, making them harder to function normally over long periods. One of the most crucial maintenance tips you can follow is cleaning and covering the station when not in use.
You can easily find a cover for the generator at your local departmental store. These covers can protect the important parts of your power station and keep them functional. You can purchase a waterproof cover if your power station is sitting outside your house for weather protection. However, note that these covers can also act as insulation, so remove them before operating your generator to avoid overheating.
2. Empty the tank after use
If your portable power station has an all-in-one feature and also runs on gas, you must empty the tank when it is not in use. You should not store the gas idle in your generator's fuel tank as it can lead to several issues like gum deposits, which deplete its performance over time. If you are planning on storing your generator away for longer than 30 days, make sure to drain the fuel from the tank.
On the other hand, do not allow the battery charge to drop below 20% when discharging. This can permanently damage the battery's endurance, as it can lead to overheating and damaging the electric circuits. The lifespan of a battery generator is proportional to the number of charge cycles, so charging the battery frequently will lead to shorter battery life. Allow the battery to power to full capacity uninterrupted before storing it away.
3. Purchase spares and backup oil and filters
If you live in an area that receives multiple power outages or load shedding for longer periods of time, you will want to keep spares and backup oil and filters ready. When running the battery power station for long durations, you might have to perform some simple maintenance tips to keep the device up and running, and having the spares ensures that you can repair the device when needed.
Start by reading the instruction manual for your portable generator, as it will usually outline the spares you might need. For deeper insights into this, get in touch with your dealer or manufacturer and talk to them about the condition of your generator. A smart move will be to opt for full servicing at the start of the season to avoid any future complications.
4. Monitor the battery capacity when not in use
When using your generator, make sure that you monitor the battery capacity when it is not in use. Always ensure that you charge the battery to 100% before disconnecting as it will not only run more efficiently but will also enhance the battery life as it will reduce the number of charge cycles. In addition, make sure that the battery is cooled down completely before placing it back into service to avoid the chance of it overheating, which can damage the battery and electrical circuits.
When adding water or electrolytes to the battery, always do so after charging and disconnecting the battery. At any other point, there is a chance that the changes in water level can cause the device to overheat. Not all portable generators are the same, so you will need to check the labeling or read the instruction manual for further information.
5. Avoid overfilling
Overfilling the battery will lead to the battery acid leaking across the battery surface, corroding the battery and the surrounding components. This will further deteriorate the condition of the battery and substantially reduce its service life if not cleaned immediately. In case of extensive damage, you will need to replace the battery altogether.
Surface cleaning will prevent corrosion and grime build-up, thereby extending the service life of the device. Make sure that you use a neutralizing detergent or cleaning agent, the specifications for which should be mentioned in the instruction manual. Always clean the device in the designated area with appropriate equipment and cleaning solutions.
In certain models, you might have to deliver an equalizer charge, which refers to the process of deliberately overcharging the unit to ensure that it functions efficiently. If your portable battery power station comes with this feature, you will find a separate button for it on the charger. You might have to consult the battery manual for further instructions. During this process, the battery might overheat due to extended charging times. You need to monitor the process closely and turn off the charging station once it reaches full charge.
In case your portable battery power station has not been used in a while, the maintenance tips mentioned above will be very useful in keeping the device reliable in the long run. A smart move here will be to start the generator about every 30 days and allow it to run for a few minutes at a time. This will ensure that the parts in the power station are lubricated, which will enhance their service lifespan. Every couple of years, have a professional take a look at the device and perform a thorough servicing of the power station to prolong its service life.
Subscribe to Our Latest Newsletter
To Read Our Exclusive Content, Sign up Now.
$5/Monthly, $50/Yearly