New Web Series to Watch in August: From Crime to Comedy, There's Something for Everyone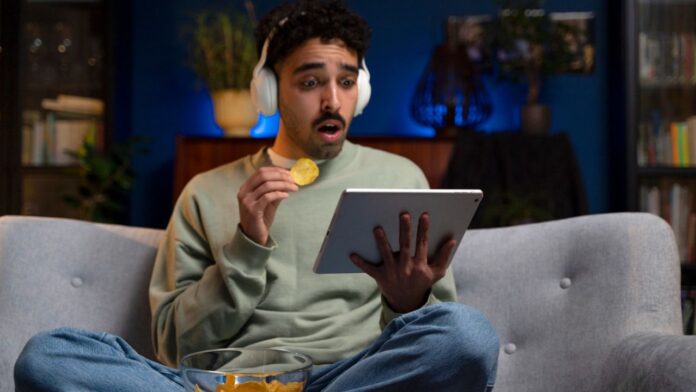 As we step into the new month of August, avid binge-watchers are eagerly awaiting the release of some exciting web series on OTT platforms. Get ready for an unparalleled binge-watching experience with the freshest and most intriguing entertainment lined up for you.
First on the list is "The Big Nailed It Baking Challenge," which airs on Netflix from August 4, 2023. Join ten ambitious bakers as they compete in a thrilling contest to become the best baker, all under the guidance of renowned pastry chefs. The winner will walk away with a handsome cash award, making it a must-watch for baking enthusiasts.
Amazon Prime Video brings you "The Lost Flowers of Alice Hart," a heartwarming adaptation of Holly Ringland's book. The show follows a little girl who finds solace on her grandma's flower farm after a traumatic past. Led by showrunner Sarah Lambert, the series beautifully explores themes of recovery, love, and self-discovery, promising a moving and captivating experience.
Netflix keeps the excitement going with "Heartstopper Season 2," continuing the journey of characters dealing with various interpersonal challenges. Witness the ups and downs in the lives of Tara, Darcy, Nick, Charlie, Tao, and Elle as they navigate life, love, and friendship amid school adventures, examinations, and prom preparations.
For fans of dark comedy, "Breeders Season 4" is here on Disney Plus Hotstar. This British TV series humorously delves into the struggles of parenthood through the experiences of two parents. Inspired by Martin Freeman's own journey, the show beautifully captures the highs and lows of raising children.
If you're into heavy metal and dark fantasy, "Bastard! Heavy Metal, Dark Fantasy Season 2″ on Netflix is a must-watch. In a post-apocalyptic world destroyed by the God of Destruction, Dark Schneider, a millennia-old sorcerer, seeks world domination with his disciples. But things take an unexpected turn when he gets trapped in the body of a young child named Rushe Ren Ren. Follow their quest for world domination in this fascinating fantasy tale.
So, gear up to immerse yourself in these captivating web series and make the most of your weekend with thrilling entertainment on your favorite OTT platforms. Happy binge-watching!