9 New Features of iPhone 15 That Are First-Ever in Smartphones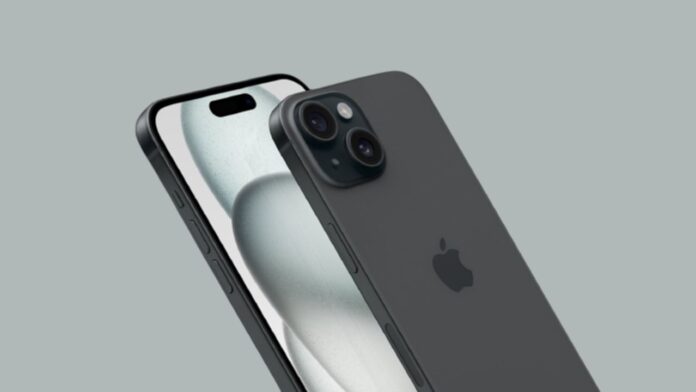 Some of the most significant changes to the iPhone 15 devices are around the camera. One of the most welcome additions is USB-C charging. Apple has finally abandoned its characteristic Lighting cable in favor of a more ubiquitous USB-C charging port.
It's unavoidable. Every new iPhone release generates a lot of buzz. Apple's yearly iPhone refresh (usually in September) has become one of the year's most anticipated technology events. This year was no different. At a time when smartphones appear to have reached saturation, the iPhone 15 trio — particularly the top-of-the-line iPhone 15 Pro handsets – introduce a plethora of new features. According to Bloomberg, on the first day of sales, Apple made India-built iPhone 15 handsets available for purchase in India and other locations. This is the first time that iPhones made in India have landed on the same day as iPhones made in China.
Apple iPhone 15 Pro Lineup USB C Connector Cable
USB-C charging is one of the most appreciated additions. Apple has finally abandoned its characteristic Lighting cable in favor of a more ubiquitous USB-C charging port. Given new EU laws on charging standards, this was widely anticipated. This not only makes it more handy — no need to bring several chargers on a short business trip — but also increases data transfer speeds (20x according to Apple) with USB 3.0 capability. However, this is not a function exclusive to the iPhone. We list nine new features featured for the first time on the iPhone 15 series, which has hit shop shelves in India and important global regions.
Titanium Build
In 2022, it was the Apple Watch Ultra. The new iPhone 15 Pro and Pro Max are made of lightweight but durable titanium. Titanium has one of the best strength-to-weight ratios of any metal and is utilized in spacecraft. The redesigned Pro twins are 10% lighter than their predecessors and feel considerably more comfortable in your palm.
Go Green
The lightweight titanium design encases a new substructure constructed entirely of recycled aluminum. It's one of many steps Apple has taken to fulfill its carbon neutrality targets by 2030. Apple's first carbon-neutral product, the Apple Watch Series 9, was also released this year. The iPhone 15 devices include a battery made entirely of recycled cobalt. Apple has also abandoned its leather back casings in favor of a new woven fabric case manufactured with 68 percent post-consumer recycled fiber, which emits much less carbon dioxide than leather.
Action Button
We've seen smartphones with dedicated camera keys, but Apple takes it a step further with the Action Button. It was one of our favorite features on the 2022 Apple Watch Ultra, and it now replaces the mute button on iPhone 15 Pro models. This is a useful hot key that may be set as a shortcut for functions that you use frequently. We believe it works best as a camera launcher.
QI2 Wireless Charging
While the new iPhones have not yet been officially Qi2-certified, they are the first phones to release with the new Qi2 wireless charging standard. This new version includes an additional ring of magnets to ensure optimal charging coil alignment. It may also result in higher wireless charging speeds for the upcoming iPhones. This month has already seen the release of a number of new Qi2 chargers from companies such as Belkin.
The A17 Pro Chip
This is the industry's first 3-nanometer processor, according to Apple, and it improves device performance. The A17 Pro is at the core of the iPhone 15 Pro/Pro Max and is Apple's largest GPU overhaul in history. With a revolutionary 6-core design that boosts peak performance and energy efficiency, the pro-class GPU is up to 20% quicker and enables totally new experiences.
Console Gaming on Your Smartphone
At their Wonderlust event, where the 2023 iPhones were initially introduced, Apple demonstrated the capabilities of the new processor and hardware-accelerated ray tracing (which is four times quicker than software-based ray tracing). Console titles (such as Resident Evil Village and Assassin's Creed Mirage) will be available for the first time on a smartphone with the iPhone 15 Pro twins.
4K 60 Fps Waw Video Recording
Some of the most significant changes to the iPhone 15 devices are around the camera. Apple has upped the Pro Max's base storage variant (it is now 256GB). If you want to shoot 4K 60 FPS Raw videos, you'll need that extra storage. If you're a professional videographer, it provides you more control.
24MP Super-High-Resolution Default
With a new 24MP super-high-resolution default size, Apple strikes a compromise between image quality and practical file size (for storing and sharing). The 48MP main camera is powered by computational photography and produces stunning photographs at a high quality. We really enjoy the new function that allows you to take portrait photos without switching to Portrait Mode. If there's a human (or even a dog or cat) in the frame, you may use the tap to focus option to make these photographs into portraits.
Tetraprism Design
Zoom photography has emerged as a new battlefield for premium smartphones. The iPhone 15 Pro Max's 12MP telephoto lens has a 5x zoom at 120 mm and is ideal for nature photography as well as capturing sporting action from a distance. The telephoto camera incorporates a tetraprism design (which bends the light path four times before it reaches the sensor) as well as a combined OIS (Optical Image Stabilisation) and autofocus 3D sensor-shift module.