5 Things to Consider Before Moving to Chicago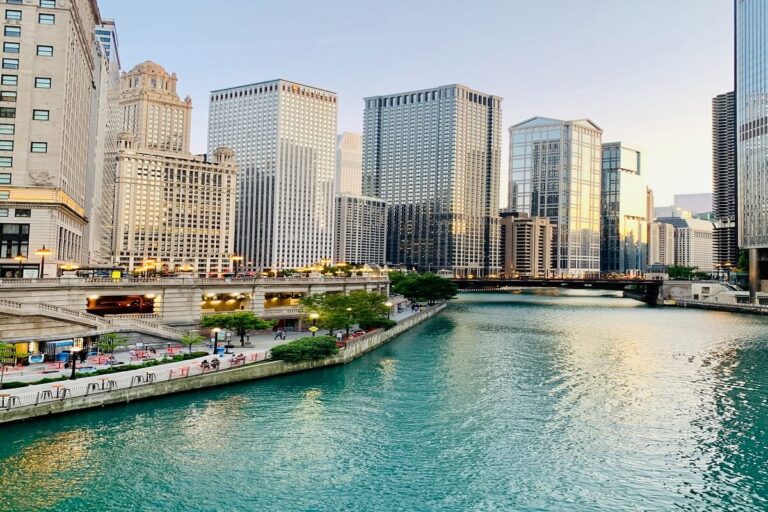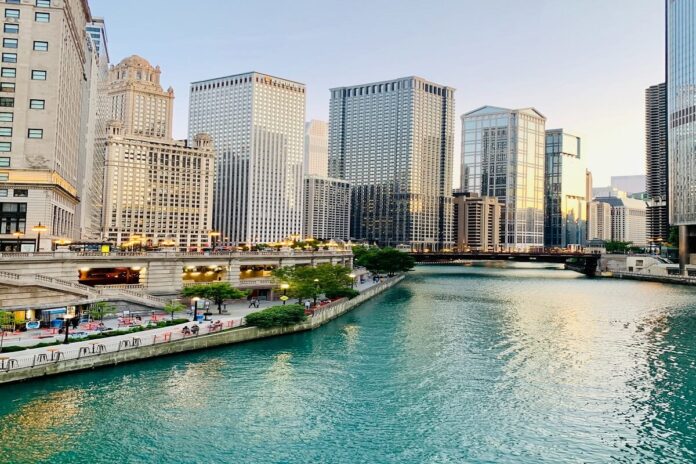 The Windy City is a great place to live, but it's not for everyone. If you're thinking about moving there, there are some things to consider first. One of the best things to prepare for a move is to start packing early or consider hiring a long distance moving company. 
Today, we'll walk you through the ins and outs of moving to Chicago, so you'll be in the know before you go!
1. The public transportation system can be a little confusing
The Chicago public transportation system is a little confusing at first, but you'll get the hang of it eventually. It's the third-largest city in the US, so it's only natural that there are a lot of transport links going to different parts of the city – it's enough to confuse even the most experienced locals at times. 
As a new resident of Chicago, you'll most likely be using one of the Chicago Transit Authority's transport links to get around. The CTA runs 24/7 and is responsible for more than 150 bus routes around the city. 
The CTA also operates the famous 'L' (short for Elevated) trains. These are one of the quickest ways to get around Chicago, especially if you want to beat the traffic; there are well over 100 L stations in the city and surrounding suburbs. 
If you do have your own car, you'll have to think about finding monthly parking in Chicago. Space can be limited in this busy city, so book in advance to guarantee your space.
2. You may want to move downtown
Chicago's downtown is the center of business, culture, and nightlife in the city. The city's financial institutions are all based here, as are many cultural institutions such as museums and concert halls.
If you live in or near downtown Chicago, you can walk to most places without taking public transportation or your own car. Downtown is home to some wonderful restaurants and bars; there is something for everyone.
3. The cost of living is relatively high
If you don't already have a job lined up, you're in luck—finding work in Chicago isn't too difficult. There may be more and more people moving to the city all the time, but employment opportunities are generally pretty easy to come by, and they're also incredibly varied.
However, the cost of living is relatively high in Chicago. It's not quite as high as megacities like NYC, but it's costly nonetheless. Because of this, you might like to consider some simple ways to earn extra income on the side. If you have more space than you need at home, renting out a spare room is an easy way to top up your income. You might also meet a new friend to enjoy your time in a new city with in this way! 
4. Chicago is a foodie paradise
This city has so many restaurants, and they have such a wide variety of cuisines to choose from. The city is also home to many festivals and events that feature some of the best food around.
The city's diverse population encourages chefs to create unique dishes inspired by their heritage or culture, which makes it possible for you to try everything from Ethiopian cuisine to Vietnamese pho if you want! Chicago's culinary scene is booming, with new restaurants popping up every year. If you don't like one place, there are plenty more to choose from.
If you want something more fast-paced than your typical sit-down meal but still want deliciousness on a plate—or in a bowl—then Chicago has plenty of food trucks waiting for you. 
You can get anything from tacos to fried chicken sandwiches at these mobile kitchens around town; just make sure not to miss out on their daily specials. And if all else fails…you could always hit up Portillo's during lunchtime because who doesn't love those famous Chicago-style hot dogs?
5. The winters are cold
If you're moving from a warmer climate, you should know that Chicago's winters are cold. In fact, they're so cold that the average temperature in January (the coldest month) rarely rises above freezing.
It's not quite as bad as winter in some other cities in the Midwest, but Chicago has its share of harsh winters too: a typical January will see temperatures dip into the twenties most days. The wind chill adds an extra layer of misery to these temperatures. There's no respite from it either—the wind blows relentlessly, even on sunny days. Chicago's nickname is Windy City for a reason! 
If you've lived somewhere warm all your life and are used to tropical climates or at least temperate ones like those found in Florida or California, this may seem quite extreme. You may wonder how people live here year-round without freezing their insides out every time they step outside their doors!
Wrapping Up
Chicago is one of the best cities in America. It has a lot to offer and is a great place to live; many job opportunities are available here, so you should apply for one as soon as possible.
Chicago is an amazing city with a lot to offer, but it's not for everyone. However, if you're looking for an exciting city with a high quality of life, then Chicago might be the place for you. 
Subscribe to Our Latest Newsletter
To Read Our Exclusive Content, Sign up Now.
$5/Monthly, $50/Yearly