Earthquake in Morocco Leaves Nearly 300 Dead, Injures Hundreds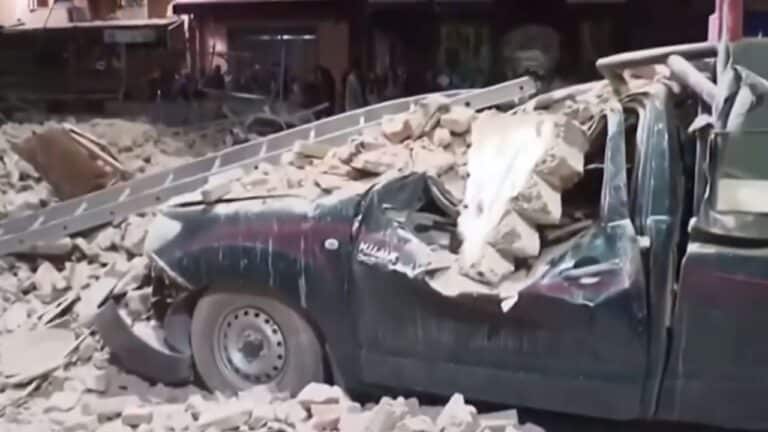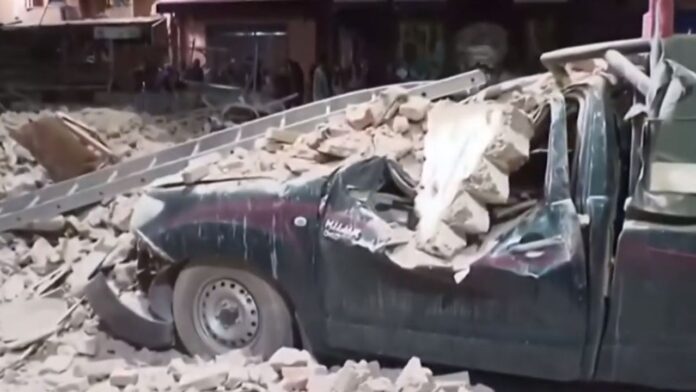 On Friday night, Morocco was shaken by a powerful 6.8-magnitude earthquake that tragically claimed the lives of nearly 300 individuals. The quake also caused significant damage to buildings in the historic city of Marrakech, marking the strongest tremor to hit this part of North Africa in over a century, according to the United States Geological Survey (USGS).
The Morocco earthquake struck the High Atlas mountain range shortly after 11 p.m. local time. It originated at a relatively shallow depth of 18.5 kilometers (11.4 miles), with the epicenter located approximately 72 kilometers (44.7 miles) southwest of Marrakech. Marrakech is a city with a population of around 840,000 people and a renowned tourist destination.
Morocco's Interior Ministry reported that at least 296 individuals died in this devastating event, and 153 others sustained injuries.
In the aftermath of the earthquake, many Moroccans spent the night on the streets in various cities, gripped by fear of potential aftershocks. Simultaneously, rescue teams initiated a challenging mission to locate and assist those trapped under the rubble. Health authorities appealed to the public for blood donations to support the victims of this tragic disaster.
Most casualties occurred in remote mountainous areas, which posed logistical challenges for rescue teams. Damage to roads hindered their access to the most severely affected regions, as state-run TV Al Aoula reported.
The Royal Moroccan Armed Forces have warned residents, urging them to remain vigilant and take precautions after the recent earthquake.
"We want to emphasize the importance of exercising caution and implementing safety measures due to the possibility of aftershocks," the military conveyed on X, formerly known as Twitter.
The United States Geological Survey (USGS) noted that Friday night's earthquake was exceptionally strong for the region. They stated, "Earthquakes of this magnitude are infrequent in this area, though not entirely unexpected. Since 1900, there have been no earthquakes with a magnitude of 6 or higher within 500 km of this event, and only 9 earthquakes with a magnitude of 5 or higher."
The USGS also cautioned that significant damage is likely, and the disaster could affect a wide area. This is particularly concerning because many regional structures are highly susceptible to earthquake-induced shaking.
On Saturday, Al-Aoula television broadcast images of multiple buildings near the collapsed epicenter. The country's National Institute of Geophysics had issued warnings about potential aftershocks, prompting thousands of people to leave their homes in fear.
The village of Asni, located close to the epicenter, saw substantial damage to most houses. Montasir Itri, a resident, shared, "Our neighbors are trapped under the debris, and the village residents are making every effort to rescue them using whatever resources are available."
The tremors were also felt further west near Taroudant, where one resident reported fleeing their home, with aftershocks following the initial quake, according to Reuters.
As the earth trembled for approximately 20 seconds, teacher Hamid Afkar recounted how doors swung open and shut as he hastily descended from the second floor. Residents deeply felt the impact of the earthquake.
In Marrakech's old city, a UNESCO World Heritage site renowned for its historical significance, some houses crumbled, compelling people to manually clear debris while awaiting heavy machinery, according to resident Id Waaziz Hassan. The scene was one of resilience and determination amidst adversity.
Brahim Himmi, another resident of Marrakech, described the aftermath, noting that ambulances were rushing out of the old town. Many building facades displayed signs of damage, and people opted to stay outdoors, apprehensive of potential aftershocks.
Houda Hafsi, a 43-year-old resident of Marrakech, shared her experience, revealing that a chandelier had fallen from the ceiling, prompting her to exit her home quickly. She and her children remained on the street, gripped by fear.
Marrakech, a former imperial city boasting a nearly 1,000-year history, is renowned for its tightly packed medieval-era palaces, mosques, gardens, and bustling markets. Its old city center, enclosed by red earth walls, is characterized by buildings constructed from red sandstone, earning the city its moniker, the "red city." The origins of these walls date back to the early 12th century, and some of the ramparts sustained damage during the earthquake, as reported by Al Aoula TV.
Before the COVID-19 pandemic, Marrakech attracted nearly three million tourists in 2019. Beyond its cultural and historical treasures, Marrakech is Morocco's fourth-largest city and a vital economic hub.
The earthquake's tremors were also felt in the capital, Rabat, located approximately 350 kilometers north of the High Atlas mountains, as reported by eyewitnesses cited by Reuters.
Subscribe to Our Latest Newsletter
To Read Our Exclusive Content, Sign up Now.
$5/Monthly, $50/Yearly