Morgan Wallen Net Worth: How Much is the Country Star Worth in 2023?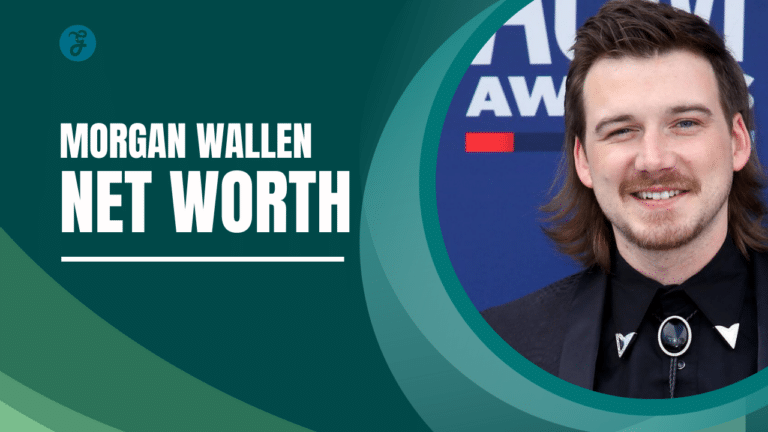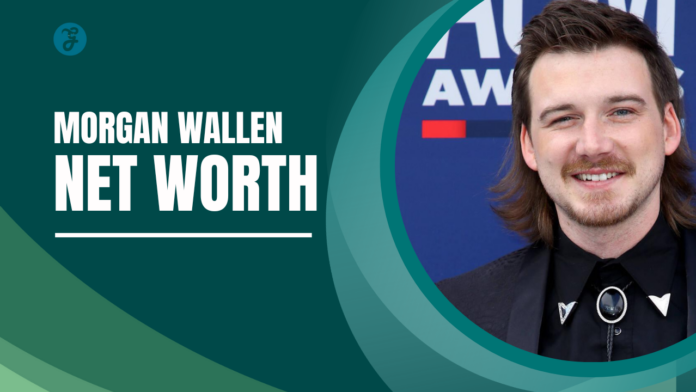 Are you curious to know Morgan Wallen net worth and full biography with the latest updates in 2023? Or do you want to take a peek inside his personal life and learn about the controversies surrounding him? This blog post is your go-to guide for all things related to Morgan Wallen.
With an estimated net worth of $12 million, Morgan Wallen has made it big in country music as well as the entertainment industry. Learn here all about his journey from obscurity to fame, his net worth sources, top albums & songs, achievements, and controversies – All that with the latest '2023 Updates' so you know what he is currently up to.
Dive into this article and get ready to find out more!
Morgan Wallen – Early Life and Career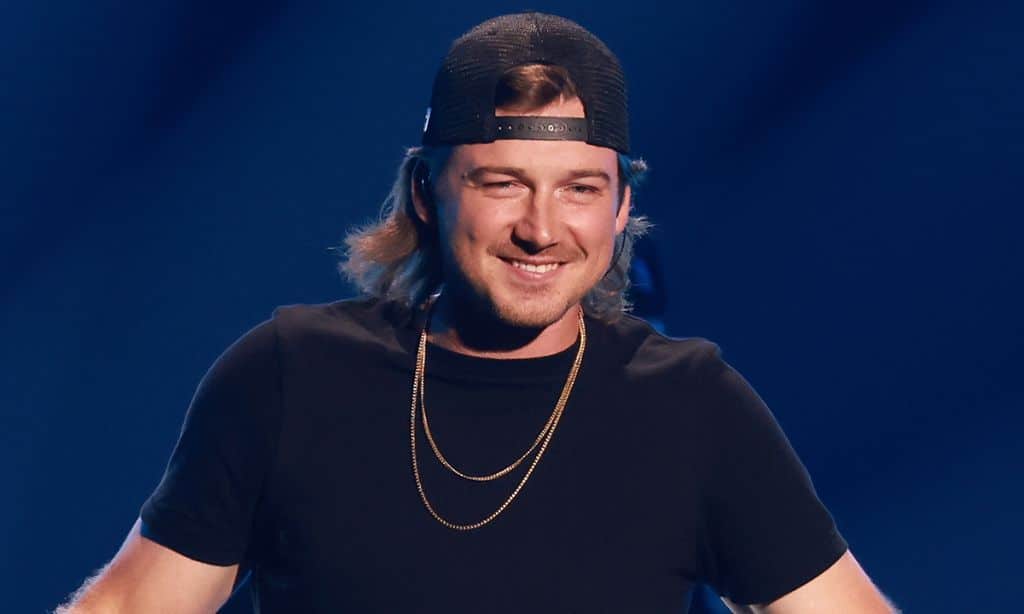 Born in Sneedville, Tennessee, Morgan Wallen has had an interest in music from a very young age and began performing at the local talent shows when he was eight years old.
Field
Value
Full name
Morgan Cole Wallen
Birthdate
May 13, 1993
Birthplace
Sneedville, Tennessee, USA
Parents
Tommy Wallen and Lesli Wallen
Siblings
Ashlyne Wallen, Mikaela Wallen
Height
1.89 m (5'11")
Weight
68 kg (149 lbs)
Religion
Christian
Education
Gibbs High School
Relationships
KT Smith (Ex-Girlfriend)
Profession
Singer, Songwriter
Net worth
$12 million as of September, 2023
Notable works

If I Know Me (2018)
Dangerous: The Double Album (2021)
One Thing at a Time (2023)

Awards
Billboard Music Awards, American Music Awards, Country Music Association Awards, CMT Music Awards
Table: Biography of Morgan Wallen
His childhood
Morgan Wallen was born to Tommy and Lesli Wallen on May 13, 1993, in Sneedville, Tennessee. He grew up in the Knoxville area of Tennessee, where his parents encouraged him to pursue his natural musical talent from a young age.
As such, he began learning piano and violin at a very early age which soon developed into more serious interests in singing and writing music as well. Additionally, he attended Gibbs High School during his school years for secondary education, where he explored more vocal pursuits despite being involved in sports too.
All this formed the basis of his ascent to stardom, eventually leading him to release various albums that have achieved exceptional success within the music industry.
His rise to fame
Morgan Wallen rose to fame when he participated in the sixth season of The Voice, and his musical talent drew attention from viewers and judges alike. From a young age, he had been singing and developing his country music style, resonating with people across the US.
After performing on television, many more doors opened for him as his fan base continued to grow rapidly. He was able to pursue his musical aspirations further through collaboration projects with other artists, including songwriters, producers, and other talented musicians in the industry.
His first success came when his Single "The Way I Talk" peaked at number 3 on the Billboard Country Airplay chart; this made him an instant star and a rising figure in country music circles around America soon after!
Morgan Wallen Net Worth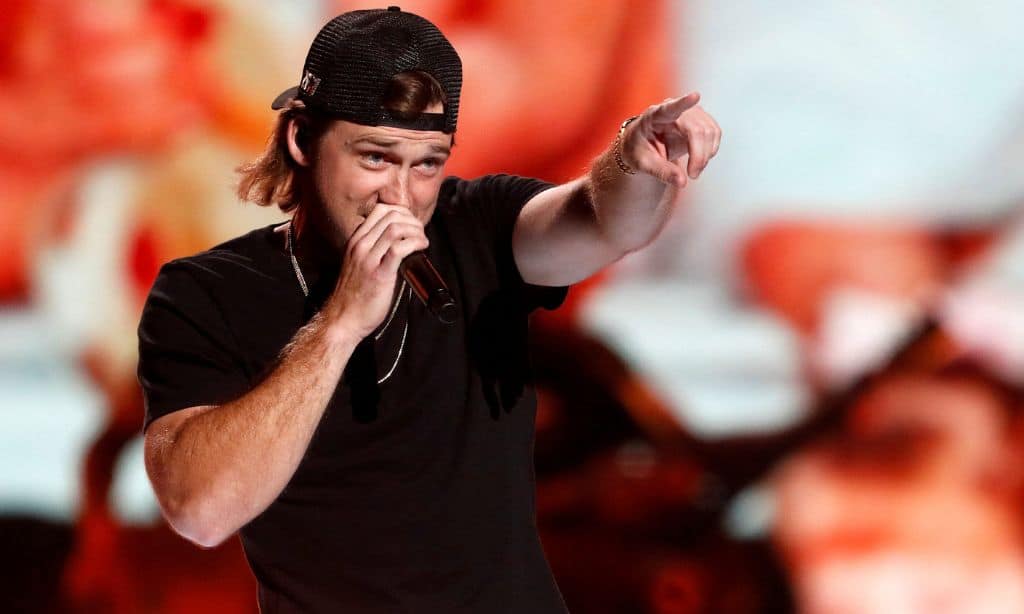 Morgan Wallen's estimated net worth is a whopping $12 million, earned primarily from his music career as one of the most successful country and pop singer/songwriters in recent years.
His estimated net worth
Morgan Wallen is a renowned American country music singer and songwriter. In 2023, his estimated net worth is said to be about $12 million, according to Celebrity Net Worth, thus making him among the highest earners in the Music industry.
Wallen's wealth has been accumulated over several years through album sales, streaming royalties, and live tour performances. Over the course of his career, he has sold more than 740,000 albums as well as 3 million tracks online globally while receiving multiple awards for his work, including two Grammy nominations at the 91st Annual Academy Awards & 63rd Annual Awards Show in 2020 & 2021, respectively.
Additionally, Wallen landed major endorsement deals with brands like Old Forester Whiskey, which have also helped increase his wealth considerably. Combined with lucrative concert tours and other initiatives outside of music, such as apparel brand deals; Morgan continues to command respectable earnings that keep swelling his fortune year after year.
Read Also: Bad Bunny Net Worth: Highest-Paid Latin Artist in the World!
His income sources
Morgan Wallen's income sources primarily come from his music career, which includes album sales, touring, merchandise, and streaming revenue.
He has collaborated with other singers on several projects, including featured singles, albums, and live performances, which likely adds to his income.
His work is highly acclaimed in the industry as he has received positive reviews from both critics and fans alike, giving him the opportunity for increased earnings going forward.
With a net worth estimated at $12 million in 2023 according to Celebrity Net Worth, Morgan Wallen's financial success could be attributed to having gained national recognition for his work over the years in unapologetic country music style coupled with clever lyricism that resonates globally with listeners of all ages resulting in multiple awards wins such as Grammy Awards, Billboard Music Awards, American Music Awards and CMT Music Awards throughout his burgeoning career within the ever-evolving global competitive market place of music industry.
Personal Life of Morgan Wallen
Morgan Wallen is an American singer-songwriter who has kept his personal and private life separate from his professional life.
Relationship status
Morgan Wallen has been linked to several high-profile partners in the past few years, including model Paige Lorenze and social media influencer Katie Smith. The pair were together for two years before splitting shortly after Wallen's first child was born with Smith.
Morgan then went on to date Megan Moroney, but the couple split earlier this year due to their busy careers. When asked about his relationship status during a recent interview, Morgan revealed that no he is not dating anyone at the present time and is focusing solely on his music career.
He did, however, add that while there are currently no plans of settling down with someone right now, he isn't ruling it out completely either! Additionally, you can also read about – ASAP Rocky Net Worth: Jaw-Dropping Secret Revealed
Other interests
Apart from his bustling music career, Morgan Wallen is also known for enjoying various activities such as fishing, hunting, and being outdoors. He often takes to Instagram to give glimpses of his outdoor activities, where he is spotted fishing or riding horses with his family and friends.
As a talented singer-songwriter who grew up in Tennessee, Wallen loves exploring the rural countryside elements around him and engaging in nature-focused activities like hiking and playing golf as well.
Additionally, he spends time painting miniature landscapes on the back panel of classical guitars, which has become a noteworthy activity amongst avid fans of Wallen's music due to its uniqueness in his overall artistic consumption by fans worldwide.
Morgan Wallen's Albums
The talented singer has released several albums, which include 'If I Know Me', 'Dangerous: The Double Album' and 'Somethin' Country.
'If I Know Me'
Morgan Wallen's debut record was his album "If I Know Me". The album was released on April 27, 2016, under the Big Loud Records label. Upon its release, this multi-platinum chart-topping hit proved to help increase Morgan Wallen's net worth significantly.
This talented singer rose to fame after competing in and ultimately reaching 3rd place in 2014 NBC's singing competition show "The Voice." After achieving noticeable success during and after the show, he made sure to capitalize on that momentum with a professional musical career that included multiple singles and collaborations before ultimately releasing his first full-length studio LP – 'If I Know Me' in 2016; enabling him to make an impactful entrance into Nashville music industry landscape as a mainstream artist with true staying power.
'Dangerous: The Double Album'
Morgan Wallen released his highly anticipated second studio album 'Dangerous: The Double Album' on the 8th of January 2021, quickly catching the attention of music fans worldwide.
An amalgamation of 30 tracks spanning two two-hour discs, this production has already earned a platinum certification simply through consumption alone and simultaneously topped several popular Billboard charts as well.
The overwhelmingly positive reception from diverse audiences is what made this release an undeniable success, as fans were captivated by its magnetic combination of country music with duet harmonies & pop sensibility.
'Somethin' Country
Morgan Wallen's second album, 'Somethin' Country,' made a huge statement when it was released in 2020. The 10-track record follows the success of his debut album 'If I Know Me' and features a star-studded cast of well-known names such as John Anderson, Ryan Howington, Florida Georgia Line's Tyler Hubbard, and others.
Morgan gave fans exactly what they wanted on this album – consistent themes of drinking, partying, and heartbreak, all filled with traditional country vibes. Along with popular songs like 'Mexicoma,' 'Living the Dream,' 'It Ain't Wrong Loving You', and 'Whiskey Glasses' which earned Wallen two number-one hits on Billboard's Hot Country Songs Chart; there are also upbeat anthems like 'Redneck Love Song' that turned out to be even more successful than expected—scoring him notable chart position for the first time in many years.
Reception by his fans has been nothing short of exceptional, as Somethin' Country topped numerous radio player charts throughout North America and beyond. Critics, too, have lauded the effort both commercially and artistically, adding to its immense success.
Read More: Adam Sandler Net Worth: How He Made $440 Million?
Morgan Wallen Top Singles
Some of his most popular singles are 'Whiskey Glasses,' 'Chasin' You' and 'Up Down.'
'Whiskey Glasses
Morgan Wallen's single "Whiskey Glasses" has been an undeniable success, earning multi-platinum certifications and becoming the artist's first solo number-one country single. The Billboard Hot 100 reached No.
1 in July 2019, thanks to over 75 million combined streaming of its audio and video versions on two digital platforms – Spotify and YouTube — with 125 million streams alone on Spotify.
"Whiskey Glasses" also went platinum by exceeding one million sales throughout the United States; this feat was achieved primarily through downloads from large e-commerce retailers like iTunes Store and Amazon Music.
Additionally, the song has topped both contemporary radio airplay charts of Mediabase monitoring service as well as the Country AirPlay chart of Nielsen BDS, servicing listeners for six consecutive weeks since its release till August 17, 2019. In all, these accolades earned him his second No.
'Chasin' You
Morgan Wallen's hit song "Chasin' You" has resonated with fans worldwide thanks to its relatable lyrics that evoke strong nostalgia and longing for past love.
With its mix of heartfelt emotion and country twang, it is no surprise that the track quickly climbed up the charts after its release in 2019. Fans have connected emotionally with 'Chasin' You' which has led to songs being featured on radio stations and streaming platforms like Spotify, totaling millions of streams and digital downloads around the globe, allowing Wallen to acquire financial stability because of his successful singing career through various hits like this one.
Though solo projects have been very lucrative for Wallen, he also showcases his musical talent by collaborating with other artists, such as Luis Fonsi in "Up Down" featuring Florida Georgia Line, further building his fan base and allowing concert tours worldwide.
'Up Down'
When it comes to Morgan Wallen, one of his most popular singles is 'Up Down.' Released in 2018, the song quickly rose up the charts and gained nationwide attention. The chart-topping single contributed significantly to his already growing musical success and fame, solidifying his breakthrough as a rising star in country music.
Not only did 'Up Down' become an acclaimed single amongst fans all over the U.S., but it allowed Wallen to achieve commercial success with considerable financial gain along with much critical acclaim for its emotional lyrics or story-telling depth within its production, earning him various notable awards and nominations including Grammy Awards, Billboard Music Awards American Music Awards CMT Music Awards.
The impact of 'Up Down' has allowed Morgan Wallen's net worth to skyrocket since then as well.
Morgan Wallen's Awards and Achievements
Morgan Wallen has received various accolades for his music, such as Grammy Awards, Billboard Music Awards, American Music Awards, and CMT Music Awards, giving him industry recognition.
Grammy Awards
Morgan Wallen has achieved immense success in the music industry, earning accolades for singles such as 'Whiskey Glasses' and 'Chasin' You.' Despite his commercial success, he was not nominated for any Grammy Awards during his career thus far.
This may have been due to various reasons: from outspokenness and controversies surrounding him to eligibility requirements. For example, some of Wallen's racially charged comments may have disqualified him from the nomination process.
His outwardly controversial behavior could also have negatively impacted public perception of Morgan Wallen, impacting his overall reputation among the ceremony's voting panel.
Billboard Music Awards
Morgan Wallen is one of the most impressive forces in country music today, and his growing resumé of awards proves it. The Billboard Music Awards are one of his biggest recent accomplishments—Wallen took home the compelling 'Top Country Artist' accolade at the 2021 award ceremony.
It was a huge success for him, beating out several other big names, including Luke Combs, Blake Shelton, Maren Morris, and Chris Stapleton.
Having top charting songs like 'Whiskey Glasses' from his album If I Know Me certainly helped Wallen take this coveted honor. His consistent supporting hits throughout each tour have also been recognized by fans worldwide, leading to high-demand concert tickets that have frequently sold out in mere minutes during each leg of tours he has performed on over the past few years with Luke Bryan and Jake Owen, among others.
American Music Awards
Morgan Wallen has been recognized within the music industry for his accomplishments in singing, having won awards and received nominations at various prestigious award ceremonies. The country singer has earned multiple honors, including two Grammy Awards for 'Best Country Solo Performance' and 'Best New Artist'.
He also holds four CMT Music Awards, six Billboard Music Awards, as well as three American Music Award (AMA) nominations. In 2020 Morgan was nominated for an AMA in 'Favorite Male Artist – Country', making it his third nomination after appearing on the award show.
He has set several records along with this recognition, such as being the first artist to simultaneously occupy all of the Top 5 spots on Billboard's Hot Country Songs Chart since 2000.
Read Also: Chris Tyson's Net Worth With Full Biography in 2023
CMT Music Awards
The CMT Music Awards are a major awards show dedicated to celebrating the best in Country music. This award show is held annually and features country stars from all genres, such as Miranda Lambert, Carrie Underwood, Garth Brooks, Luke Bryan, and many more.
While Morgan Wallen has achieved significant success with his albums and singles since he launched his career in 2014, he has thus far never been nominated for or won any of the CMT Music Awards.
He does have several nominations at other award shows, but none from this coveted event. His lack of nomination could be due to his relatively short career compared to some veterans who receive annual nominations in different categories throughout their long careers on stage and screen.
Controversies Surrounding Morgan Wallen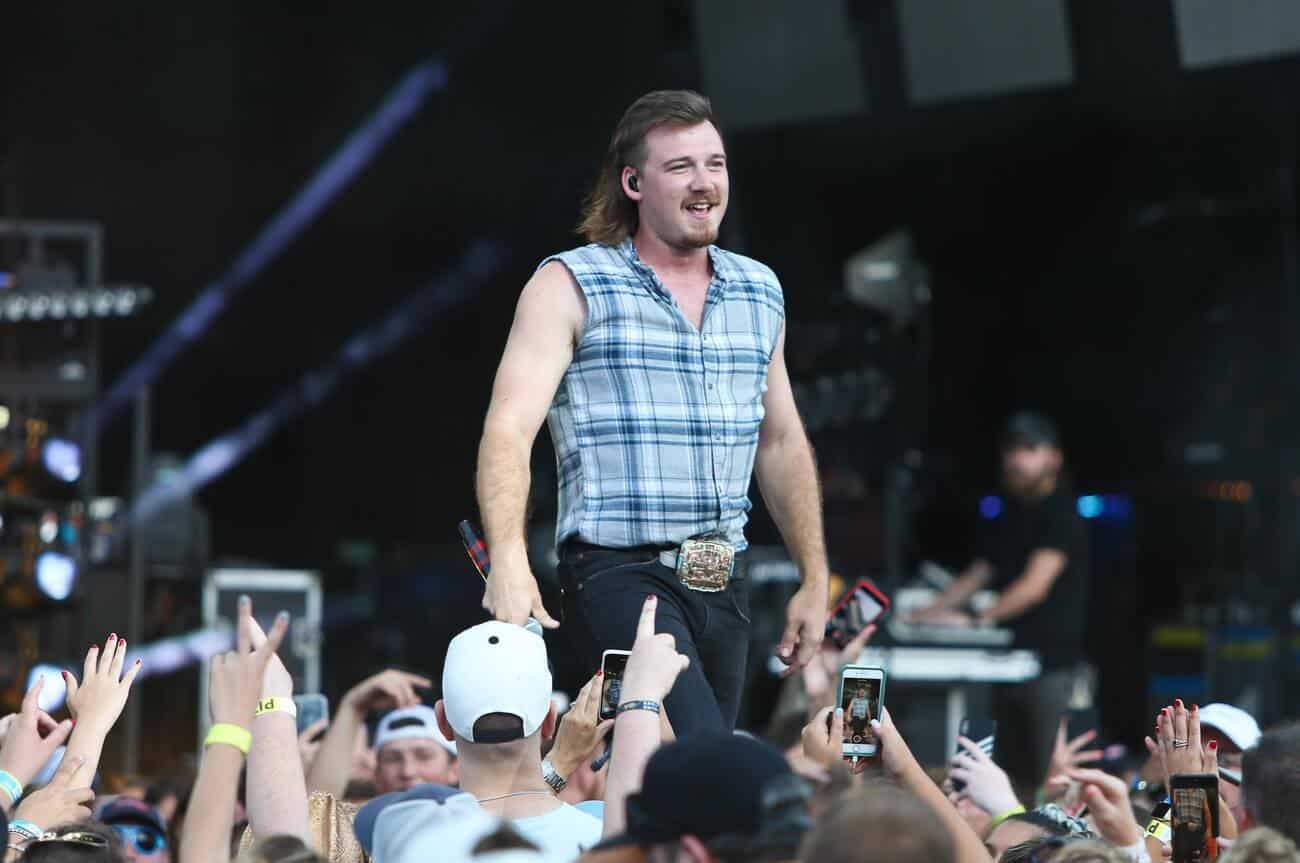 Morgan Wallen has been subject to several controversies, including the use of racial slurs and the cancellation of a tour in 2021 following his controversial behavior.
Use of racial slurs
Morgan Wallen faced major criticism and consequences for using a racial slur in a video released in February 2021. In response to the backlash, he issued an apology asking for his fans' forgiveness but admitted it would take time for him to work on himself.
The incident led to numerous companies ceasing their partnerships with him, resulting in many radio stations banning his music from being played on air. National campaigns started advocating against Morgan Wallen, which further negatively affected his public image as well as sales of his albums.
Many felt this was less about punishing Wallen and more about marginalized communities feeling pressure against racism or offensive language instead of just relying on celebrities apologizing after making mistakes.
Cancellation of tour
Unfortunately, Morgan Wallen's tour was cut short in 2021 after various reports and controversies. Multiple dates had to be canceled due to Wallen being placed on vocal rest for an indefinite period of time.
To make matters worse, his Mississippi concert got canceled due to him using racial slurs. Fans were understandably outraged that he would use such offensive language, resulting in the decision from organizers to cancel the show altogether.
With no offers made for reimbursements for ticket holders who bought items outside of tickets for their trip, such as plane tickets/lodging, etc., it appeared that Wallen's career might have been on a downward spiral- at least initially.
Personal Life and Relationships
Morgan Wallen is currently married to Jena. besides this, he was previously in a relationship with Katie Smith and Kacey Musgraves.
His marriage
Morgan Wallen has never been married, however he is a father to his son Indigo Wilder. He has had several relationships in the public eye; most notably with model Paige Lorenze and social media influencer Katie Smith.
While any other specifics about these partnerships remain unknown, it is clear that Morgan cherishes being a dad – as he often speaks of his son on social media and takes pride in the job of parenting.
In 2020, Morgan also welcomed a child with KT Smith but chose to keep details about them private. It's clear that regardless of things like marriage status or relationship details, family will always remain at the center for singer-songwriter Morgan Wallen.
His children
Morgan Wallen is the proud father of two children, although, unfortunately, no further details have been made public with regard to their names, ages, or genders. Although he has yet to share a picture of his children on social media, Morgan briefly touched upon them in an Instagram post about Father's Day in 2020 when he referred to himself as 'daddy' for the first time and sent out love to all fathers celebrating.
Given how tight-lipped Morgan has been about his kids so far, it's likely that they are too young to be featured publicly just yet and will remain off-limits until Morgan decides otherwise.
Morgan Wallen Latest Updates in 2023
Morgan Wallen is keeping busy with several projects and upcoming music releases in 2023, including collaborations with some of the hottest names in country music.
Upcoming Music Releases
For all Morgan Wallen fans, there's exciting news! The country music singer has numerous projects in the works for 2023. Confirmed releases include an acoustic album of his top tracks and a new collection of collaborations with various artists from around the world. Also coming soon is his full-length studio album, recorded over the last two years with some of Nashville's best producers. Here's a comprehensive list of what to expect from Morgan Wallen next year:
Read More: Gervonta Davis Net Worth: A Look at the Young Boxer's Wealth in 2023
Current Projects
Morgan Wallen has various collaborations with renowned artists such as Chris Stapleton, Diplo, and Jason Isbell. He is currently working on multiple projects in the music industry that are yet to be released. Recent albums 'Dangerous: The Double Album' and 'If I Know Me' have seen positive feedback from critics. Moreover, he has upcoming concerts and shows booked across different cities throughout 2023. Unfortunately, no more specific details are available about his other current undertakings or projects at this time.
Frequently Asked Questions (FAQs)
If you want to know more about Morgan Wallen, follow the answers below.
1. What is Morgan Wallen's net worth?
As of 2021, Morgan Wallen's net worth is estimated to be around $12 million.
2. How did Morgan Wallen become famous?
Morgan Wallen rose to fame after signing with Big Loud Records in 2014 and releasing his hit debut single "Up Down" featuring Florida Georgia Line in 2017.
3. Who are some of Morgan Wallen's collaborators?
Some artists who collaborated with Morgan Wallen are Florida Georgia Line, Chris Stapleton, Diplo, and Willie Nelson.
4. Is there any new music from Morgan Wallen in 2020?
In April 2020, Canyon Wallace released his much-anticipated sophomore album "Dangerous: The Double Album," which spawned the hit singles "7 Summers", "More Than My Hometown", and "Wasted on You."       
5 . What awards has Morgan Wallen been nominated for?
Morgan Wallen has been nominated multiple times for various awards, including ACM Awards, CMA Awards, Billboard Music Awards, and IHeartRadio Music Awards.