Savoring the Flavors of Los Angeles: Food and Beer Tasting Tours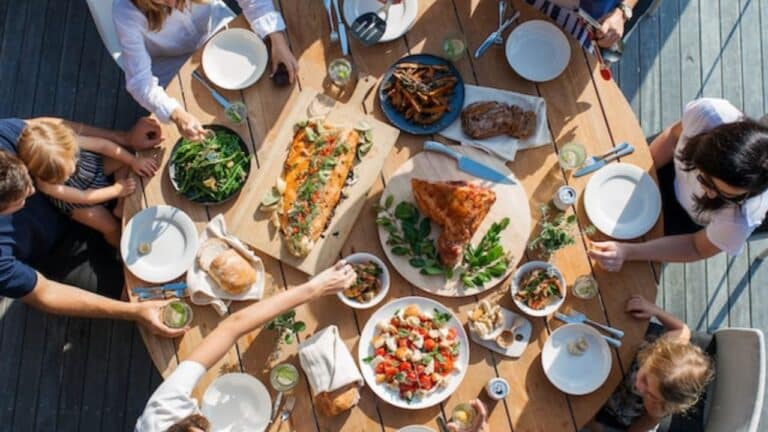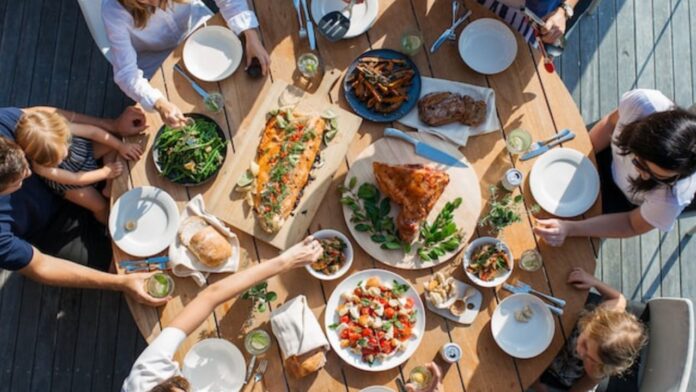 Los Angeles, known as the entertainment capital of the world, is more than just Hollywood glitz and glamour; it is also a gastronomic heaven waiting to be discovered. If you are looking forward to immerse yourself in the outstanding food scene of LA, one of the best ways to do so is by embarking on food tours and beer tasting tours. 
In this article, we will take you on a culinary journey through the city, exploring the food culture and craft beer scene that makes LA a city you must visit if you are a food enthusiast or a crazy about beer!
Exploring LA's Food Tours
Los Angeles embraces many different cultures, and this reflects in its food. From Mexican street tacos to gourmet sushi, there's something for every taste. An LA food tour provides an excellent opportunity to savor these diverse flavors while learning about the city's rich culinary history.
We are getting started with food, but don't worry, we are saving the best for last, because after satisfying your gastronomic needs, we'll tell you all about beer tasting tours in LA!
LA´s Mexican food: Begin your food adventure by diving into LA's Mexican food scene. East LA, in particular, is known for its authentic Mexican cuisine. Walk through the vibrant streets, stopping at taco stands, tamale vendors, and family-owned restaurants. Taste mouthwatering and spicy. Guides often share the stories behind these dishes, offering insight into their cultural significance.
LA´s Koreatown food: LA's Koreatown is a food lover's paradise. With an array of BBQ joints, noodle houses, and bakeries, this neighborhood is a heaven of Korean culinary delights. You can feast on succulent BBQ, slurp down spicy ramen, and indulge in sweet treats like Korean pastries.                                                                                                   
Gourmet food trucks: Food trucks are very famous in LA; there you can find gourmet chefs serving up delightful dishes on wheels. Food truck tours take you on a journey to sample gourmet burgers, fusion tacos, Korean BBQ sliders, and much more. It's a dynamic and wonderful journey, that will allow you to discover something new on each tour.
Farmers' Market: If you are in the mood for local food, organic products and artisanal goods, then you must visit LA's farmers' markets. These tours will lead you through bustling markets like the Santa Monica Farmers' Market, where you can taste fresh fruits, cheeses, bread, and other farm-to-table delights. The experience is not just about savoring the food, but also understanding the importance of sustainable and local ingredients.
LA´s ethnic food tours: This is an LA food tour that shows its cultural diversity. You can explore the varied culinary traditions from around the world by taking themed ethnic food tours. Whether you're interested in Ethiopian dishes, Thai curry, or Indian delicacies, these tours will introduce you to LA's global gastronomy.
Seafood adventures: Given its proximity to the Pacific Ocean, LA is a seafood lover's dream. Seafood-focused food tours take you to the city's best seafood joints. Sample fresh ceviche, succulent lobster rolls, and the iconic California sushi rolls. As you savor the ocean's bounty, you'll appreciate the city's connection to its coastal roots.
Vegan and plant-based tours: LA is at the forefront of the plant-based food movement. Vegan and plant-based food tours are a testament to the city's commitment to healthy, sustainable eating. Explore innovative vegan dishes, from jackfruit tacos to cashew cheese pizzas, and discover how LA is redefining plant-based cuisine.
Sweet tooth expeditions: If you have a sweet tooth, LA won't disappoint. Dessert-centric food tours take you on a sugary adventure through the city. From artisanal ice cream to gourmet donuts, you'll satisfy your cravings while learning about the artistry and creativity behind LA's dessert culture.
Discovering LA's Beer Tasting Tours
While LA is celebrated for its culinary diversity, it is also making waves in the craft beer world. The city boasts a thriving craft beer scene, with a plethora of breweries and taprooms offering unique and flavorful brews. 
Beer tasting tours in LA provide beer enthusiasts with a chance to sample some of the best local brews and learn about the art of brewing.
Downtown LA breweries: The heart of Los Angeles is home to several noteworthy breweries, making it an excellent starting point for your beer tasting journey. These breweries offer an array of beer styles, from hoppy IPAs to rich stouts. Take a guided tour and enjoy tastings at spots like Angel City Brewery and Arts District Brewing Company, all while soaking in the urban ambiance.
South Bay brewery tour: If you're looking for a beachy vibe along with your beer tasting, head to the South Bay area. Here, you can explore the likes of El Segundo Brewing Company and Strand Brewing Co., both renowned for their refreshing and innovative brews. The ocean breeze and laid-back atmosphere add an extra layer of enjoyment to your beer adventure.
San Fernando Valley beer trail: The San Fernando Valley is another beer lover's haven. With a growing number of breweries, it's an emerging hub for craft beer in LA. Take a tour through this valley, visiting breweries such as MacLeod Ale Brewing Co. and San Fernando Brewing Co., where you can savor unique beers and learn about their brewing processes.
Food and beer pairing tours: For the ultimate gastronomic experience, consider joining a food and beer pairing tour. These tours combine the best of both worlds, matching delicious food with perfectly paired craft beers. LA's culinary creativity shines in these tours, with dishes designed to complement and enhance the flavors of the beers.
Conclusion
Los Angeles is a city that beckons you to explore its diverse culinary landscape and craft beer culture. Food tours and beer tasting tours provide an immersive experience, allowing you to not only taste the flavors of LA but also gain a deeper understanding of its rich cultural tapestry. 
Whether you're savoring tacos in East LA or sipping craft beer in Downtown, these tours are a journey of discovery, celebrating the vibrant and ever-evolving food and drink scene of the City of Angels.