Likes on Instagram – Why the Number of Likes Under Posts is Important to Promote Your Brand?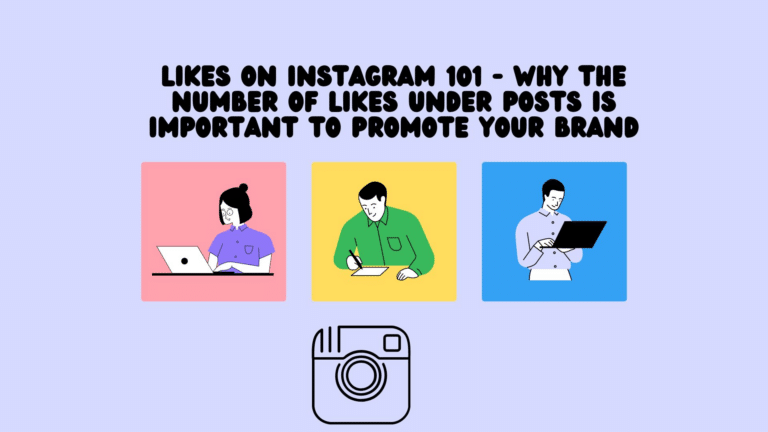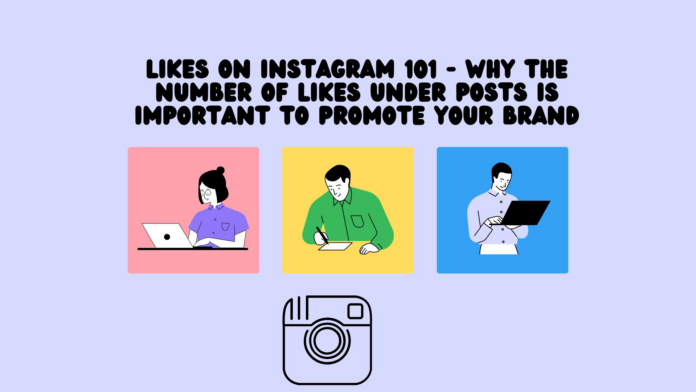 Everything online is all about numbers. How many views, how many clicks, and most importantly, how many likes. If your Instagram post doesn't have any hearts, you may be embarrassed and want to resort to hiding likes.
Instead of trying to hide likes, creating organic growth and purchasing likes on Instagram is an effective way of encouraging more people to stop and view your post.
Instagram Insights
Before we delve into the importance of Instagram likes and other metrics, let's pause to understand the behemoth that is Instagram. There are currently 1.35 billion users on Instagram, and that number is expected to grow over the next few years.
Not only is the Instagram app used to post pictures, but it is also a source of news for most people, as well as a portal for chatting. It's now an all-purpose tool.
If you are curious about your own Instagram posts, you can see your insights on your profile. These Instagram insights will show you how many people are viewing your Instagram reels, how many Instagram likes your previous posts have garnered, and what your follower count is. Remember that even if you decide to hide likes, you can still see this number through the settings.
Can you Hide Likes on Instagram?
Not that you know how useful likes on Instagram are, you may be wondering if you can hide likes. The right answer is yes, but hiding hearts can actually cause more damage. To hide them, you will need to go into the advanced settings. There, you can hide likes so nobody can see them when viewing your content.
It's important to note that Instagram metrics will still apply as the like count remains the same internally. You can also view counts in this setting and other important metrics. Keeping the like count, however, will inspire more viewers to interact with your posts, so you probably shouldn't resort to hiding likes.
Unfortunately, hiding likes can make your viewers skeptical. They will instinctively look for the like counts on a post, and when they don't see it, they can be thrown off. Only hide likes if you have just published content and are waiting for more hearts.
Everchanging Algorithms
Every so often, Instagram changes its algorithm. This is the way it decides who sees what. Instagram constantly mines people's information to curate more articles and social media posts that a user will want to see.
Of course, this creates a conundrum: how does the post get enough views and likes on Instagram in the first place to be considered worthy of the Instagram algorithm? There are many avenues to multiple likes.
Importance of Instagram Influencers
Instagram influencers who have thousands of followers can easily tally up Instagram likes on a post after just one share. These are people who definitely don't hide likes! Interesting or original content that appeals to a broad audience will organically be shared, although it helps if the people sharing the content have a lot of followers to begin with.
If you don't have many followers, buying likes on Instagram is an easy and effective way to increase engagement on your post. Once your initial post amasses hearts, the Instagram algorithm will kick in and will automatically share your content with other users, which will then start the snowball effect.
Timing is Also Important
Unfortunately, it's not enough to increase the Instagram likes on your post slowly. Instead, it's all about what's popular at that moment. The quicker your content gets more hearts, the faster Instagram will share your post with other viewers.
The term "going viral" is relatively new but is now a part of the American lexicon. Anytime you share Instagram posts with your followers, you are actively helping something go viral.
The social media platform is not interested in what happened last year; rather, it wants every day to have new, viral sensations.
If you plan on paying for likes on Instagram, it's better to go big right from the beginning. The more traction you can garner for a post, the bigger the result will be.
Important Metrics
Along with the number of likes on your post, there are other important Instagram metrics to consider.
View Length
Instagram knows how long you view a post, and the longer you view it, the more likely it is to share that post with others.
For example, if you scroll through your feed, see a post, and then keep scrolling, Instagram knows it isn't that interesting. However, if you see content and stop to read the caption, then it shows you are interested in the post, which means there's a good chance other people will be interested, too.
Adding Captions
To help create this engagement, adding captions to your posts is always recommended. This forces a user to not only look at the picture but read the words, too.
Not only does this add seconds to the length of how long you viewed the post, but you're also more likely to share or like the post, as well as click on any embedded links.
Captions that include a question are a great way to garner comments. The more comments you have, the higher the engagement rate will be. Comments show readership engagement and encourage other people to add their comments.
Similar Content
The more posts you look at, click on, or like from a specific Instagram account, the more often the content from that account appears. It's similar to clothes shopping. If you buy a shirt and pants from one store, you're more likely to return to that store than to go to the trouble of finding clothes at another shop.
Having one account that has multiple posts with large engagement means it will be shared with those users over and over again. Try to keep your focus on your primary account instead of other accounts so that you can create brand awareness for Instagram users.
Similar Theme
Finally, the type of content you produce from one account should be of a similar theme. If you see a cat video on your Instagram feed and stop to watch it, your feed will soon be inundated with more cat videos.
When creating an Instagram account, make sure it is focused on one topic. That way, many users will be exposed to more of your posts because they will all have similar themes. Just don't make them exactly the same; otherwise, users will become bored and won't bother to interact with your posts anymore.
Business Perspective on Having Many Likes
Your bottom line is the most important number to consider in any business venture. If you aren't making money, you aren't successful. While some businesses take months or even years to become profitable, if you don't have any financial backers to help you out, a loss of income is simply not sustainable for most people.
Paying for more likes on Instagram can seem like an unnecessary cost. After all, if you are willing to put in the hard work, surely you will see success. Unfortunately, social media doesn't always work like this. But Instagram marketing is an easy and effective way to create success for your business.
Now let's see what you should pay attention to if you want to gain lots of IG hearts.
Focus on One Strategy
There will always be an upfront cost in any business, even with a free Instagram account. There are many ways to spend your money, and you may not know what will work best, so you spend on multiple avenues in a trial-and-error method.
The problem with this is you dilute your spending money. If you have a budget of $1000 for various internet platforms, you may spend a quarter of it on paid advertising, a quarter of it on purchasing more Instagram likes, and half of it on one Instagram influencer.
You may never know what your return on investment is as there are too many avenues to track. Finding the right audience will increase your engagement rate, which will translate to success.
Be Proactive
As we've shown, an Instagram post needs immediate and real engagement to gain traction. Instagram curates millions of posts each day and if you have a post that is sitting there with only a handful of likes, nobody is going to see it.
However, if you can purchase whatever number of likes on Instagram your budget will allow, all within a small timeframe, the Instagram algorithm will kick in. The post will seem like it is going viral, which will show that more people need to see it.
Then, as long as your post is engaging, unique, has a caption, a certain hashtag, and is informative, more people will see it on their feeds and want to organically share it with other people.
A small investment can have huge dividends if you have the right Instagram strategy from the beginning, and this needs to include the power of Instagram likes.
Realize the Power of Social Media
What was once started as a simple way to connect people has turned into the ultimate way to spread information. Social media platforms are here to stay, and anyone who isn't using it to their advantage is wasting an opportunity.
Focus on Target Group
Gen Z, those born between 1997 and 2013, spend about one hour every day on social sites, including Instagram. This is the target group for many businesses as they have few expenses but plenty of spending money. Furthermore, they are the ones to like and share content, which spreads information faster. So attracting likes from this specific group will bring you lots of benefits for sure.
Your Likes are Actually a Credibility Source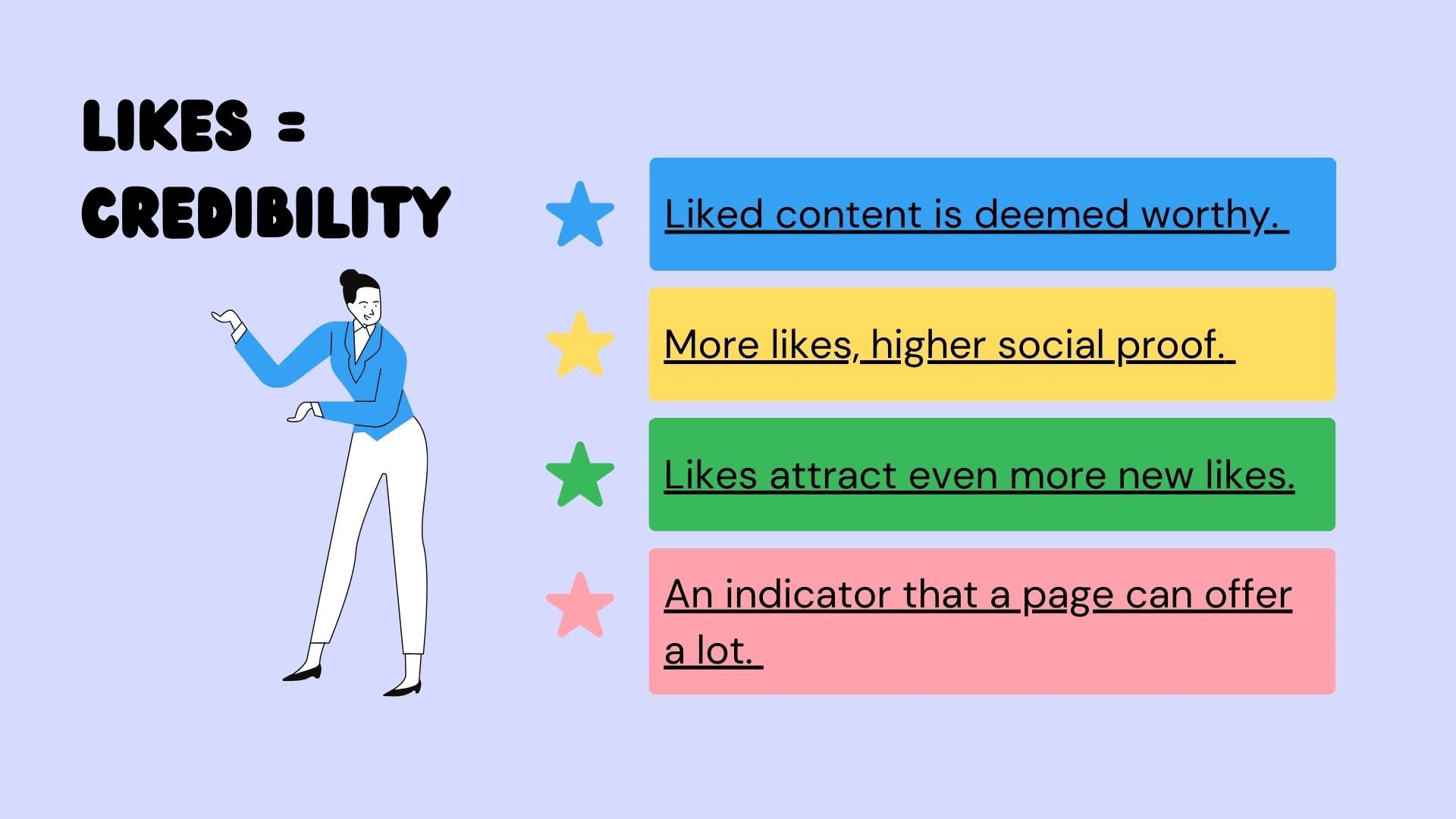 Yes, internet scrollers will visit various websites, but why go to five sites when you can access all your information from one portal? Through just one app, users can have access to everything they are interested in, and anytime something is easy, it will be repeated.
Of course, if new content shows up on an Instagram feed that has no likes on it or is hiding them, why would somebody trust that source? Multiple Instagram likes shows that other people have viewed the content as worthy, so it makes sense that you would find it reliable and interesting, as well.
Conclusion
Nobody wants to be the first person to like something, so it should come as no surprise that posts with no Instagram likes don't gain any traction. The content needs to be proven first in order for more people to interact with it. Instead of hoping that you have the right formula for organic growth, make it a bit easier by purchasing likes on Instagram right away.
This will allow the Instagram algorithm to take over, which means your insights and ideas will be shared with more users and you'll soon be moving in the right direction. If you want to keep this information simple, just remember to focus on the like counts.
And finally, don't try to hide likes if you don't have enough. Hiding Instagram likes will actually discourage people from viewing your content, so work on increasing the count instead.
Subscribe to Our Latest Newsletter
To Read Our Exclusive Content, Sign up Now.
$5/Monthly, $50/Yearly