Laver Cup 2023: Cerundolo Stuns Davidovich Fokina, Team World Takes 2-0 Lead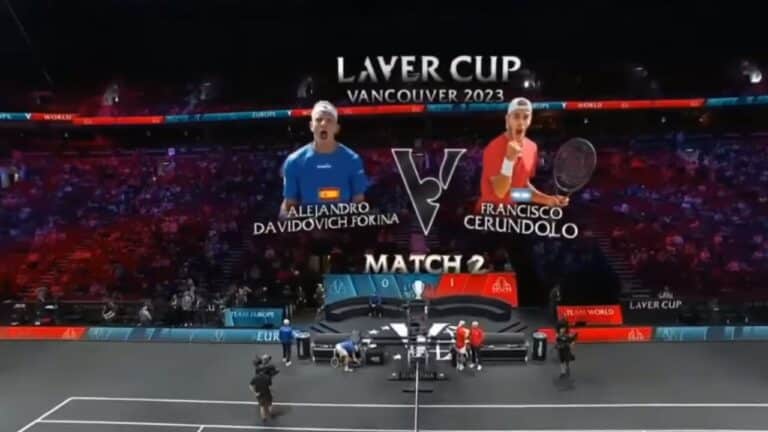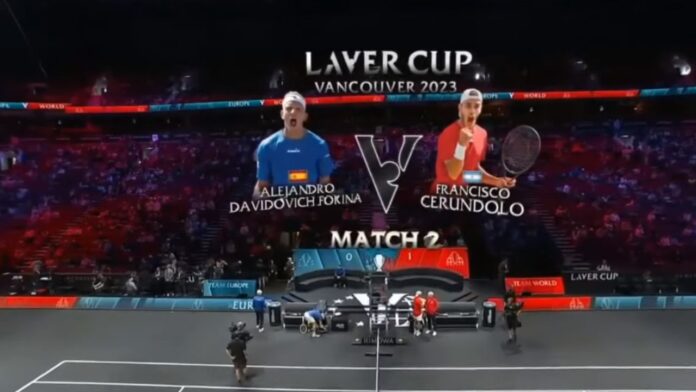 Francisco Cerundolo secured his first Laver Cup point for Team World by defeating Alejandro Davidovich Fokina in their inaugural encounter, with a score of 6-3, 7-5.
Cerundolo, a 21-year-old rising star, expressed his delight at competing in the event, saying, "[It's] incredibly enjoyable to play here. I really relished the experience, and I believe I performed exceptionally well. I felt at ease right from the start of the match." He added, "I'm truly thrilled to contribute a point to my team, and I'm eagerly anticipating the upcoming matches in the coming days."
Despite his impressive victory, Cerundolo remained humble, acknowledging the privilege of playing in front of tennis legends like Roger Federer, John McEnroe, and Bjorn Borg. He remarked, "Playing here in front of Roger Federer, John, Bjorn, it's an incredible honor for me. To be honest, I should be the one watching them, not the other way around." With a grin, Cerundolo mentioned, "I'm trying to learn as much as I can from John. I hope he's pleased with my volleys."
Cerundolo faced some early pressure in the match, narrowly escaping a break point in the third game. However, he quickly shifted the momentum in his favor, surging to a commanding 5-1 lead. Although he stumbled when serving for the first set, allowing Davidovich Fokina to regain a break, Cerundolo displayed resilience. The 25-year-old Spanish player fought valiantly, saving four set points, but ultimately, Cerundolo sealed the first set as Davidovich Fokina's forehand found the net.
With his fellow teammates in blue cheering him on, Davidovich Fokina managed to break Cerundolo's serve for the first time in the second set. Facing a 0-2 deficit, the formidable Argentine regained his composure, breaking his opponent twice to secure the next three games. However, a rare forehand error on Cerundolo's part brought the match back to level ground.
Undeterred, the Laver Cup rookie, representing Team World, reclaimed the lead and surged to a 5-4 advantage. Once again, Davidovich Fokina managed to break Cerundolo's serve. But it was a spectacular backhand passing winner down the line that allowed Cerundolo to break back, taking a 6-5 lead. The crowd at Rogers Arena erupted when Davidovich Fokina made an unforced error on match point, sealing Cerundolo's victory.
Reflecting on his performance, the Argentine remarked, "I felt really comfortable with the court, with my game. Because it was my debut year in Laver Cup, I wanted to play well, and I think I did." He also expressed his enjoyment of the fantastic energy within the team.
Cerundolo's win gave Team World a 2-0 lead heading into the evening session on Friday. This marked a significant shift as it was the first time the team in red had an early advantage in Laver Cup history. Team Captain John McEnroe couldn't hide his excitement, saying, "We've got some new blood, there's a lot of energy. It's pretty hard not to be excited, but it's impossible not to be nervous." McEnroe also acknowledged Cerundolo's powerful forehand, which played a crucial role in the victory.
Cerundolo, who unleashed 15 forehand winners during the match, described the stroke as his "weapon," one he has complete confidence in, whether hitting it at full pace or using it for precision drop shots.