Kane Williamson Injures Thumb in Return Match, Shakib Al Hasan Hurts Thigh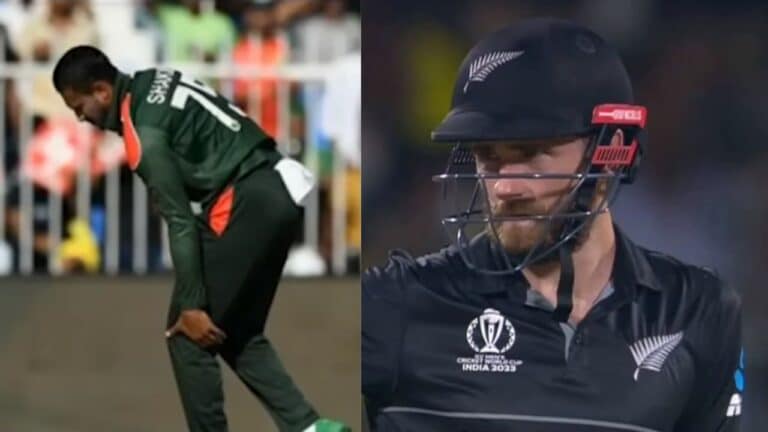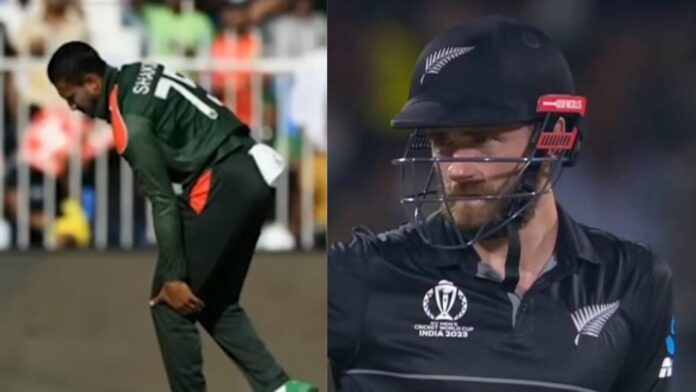 In their respective returns from injury layoffs, Kane Williamson and Shakib Al Hasan both suffered new injuries during New Zealand's win over Bangladesh.
Williamson injured his thumb getting hit by a throw while batting, forcing him to retire hurt after guiding New Zealand's successful chase. Shakib hurt his thigh while running and later left the field.
Williamson's Return From Knee Injury Cut Short
In his first match back after months off with a knee problem, Kane Williamson scored 78 before suddenly retiring hurt after the 38th over.
A throw hit his thumb and made gripping the bat difficult, though his knee seemed fine after going through a full game.
Bizarre Impact Injury to Left Thumb
Replays showed Williamson's thumb on his glove taking a direct hit from the throw after completing a quick single.
He continued batting briefly but the swelling thumb posed too much difficulty. Williamson will undergo scans on Saturday.
Shakib Injures Thigh Muscle While Batting
Bangladesh's Shakib Al Hasan hurt his left thigh mid-innings while running between the wickets on 24 off 45 balls.
He batted through pain before leaving the field after bowling his full allotment, unable to lead his team in the field.
Twin Injury Setbacks Mar Closely Fought Contest
On a day when little separated the two teams before New Zealand clinched a narrow win, the injuries were an unfortunate subplot.
Both star players had aimed to successfully return from prior issues before these new ones emerged.
Looking Deeper at Kane Williamson's 2022 Injury Woes
Kane Williamson endured a series of injuries throughout 2022 that repeatedly sidelined New Zealand's talismanic captain:
Elbow Injury Troubles Since 2021
Williamson first experienced elbow problems in 2021, eventually missing matches after trying to play through pain.
He required treatment and surgery on his troublesome elbow before making a return.
Recurring Elbow Issues Crop Up Again
Just when Williamson regained fitness after elbow surgery, he suffered a reaggravation in early 2022 that caused more missed time.
The recurring nature of the elbow issue became a concern for New Zealand.
Devastating Blow With ACL Tear Before World Cup
In a huge setback before the 2022 T20 World Cup, Williamson then ruptured his ACL at the IPL in March, ruling him out for an extended period.
He could not participate in New Zealand's run to the T20 World Cup final without him.
Cautious Road Back From ACL Recovery
Williamson took a conservative rehabilitation approach for his ACL reconstruction to properly heal up.
New Zealand exercised caution with his high-value recovery despite missing his availability.
Analysis of Shakib Al Hasan's Importance to Bangladesh
As Bangladesh's long-time captain and star all-rounder, an injured Shakib Al Hasan leaves a huge void in the team across multiple fronts.
Among Leading Wicket Takers in World Cricket
With over 650 international wickets, Shakib is Bangladesh's leading wicket taker in all three formats and among the global leaders.
His clever left-arm spin bowling provides invaluable control and penetration.
Bedrock of the Batting Order
Shakib possesses a stellar ODI average over 40, having served as the backbone of Bangladesh's batting for years with his solid technique.
His stability and run-scoring prowess greatly aids the team's totals and chase efforts.
Leadership and Experience
As Bangladesh's seasoned skipper since 2017, Shakib brings invaluable leadership, calm, and tactical acuity that younger players rely on.
His wisdom and guidance both on and off the field is irreplaceable.
Huge Two-Way Match Impact
Very few players can match Shakib's mammoth influence on games with both bat and ball. Bangladesh leans heavily on his two-way match impact.
Any absence deals a major blow to the team's potency and balance.
Conclusion
The unfortunate injuries to Kane Williamson and Shakib Al Hasan put a dampener on their eagerly anticipated returns to international cricket. While hopefully short-term setbacks, their absences deal sizeable blows to New Zealand and Bangladesh's overall strength and dynamics.
Their extensive qualities as batsmen, bowlers and leaders remain extremely difficult to replace. Both teams will hope the veteran stars can heal up swiftly and resume their positions as indispensable linchpins going forward.