Israel's PM Netanyahu, Gantz Agree to Form Unity Government Amid Gaza Crisis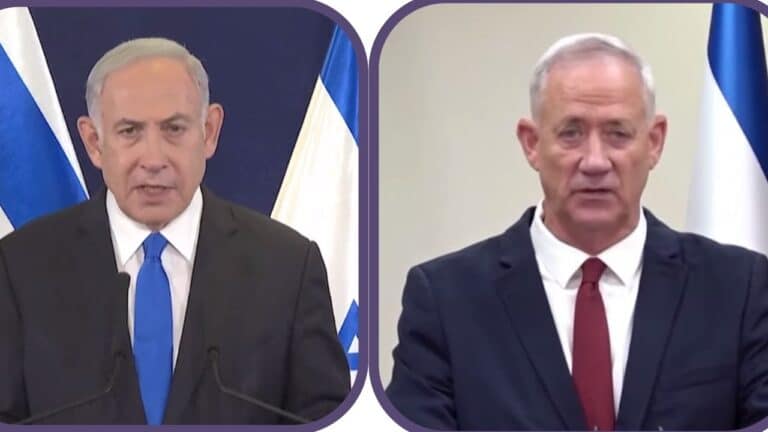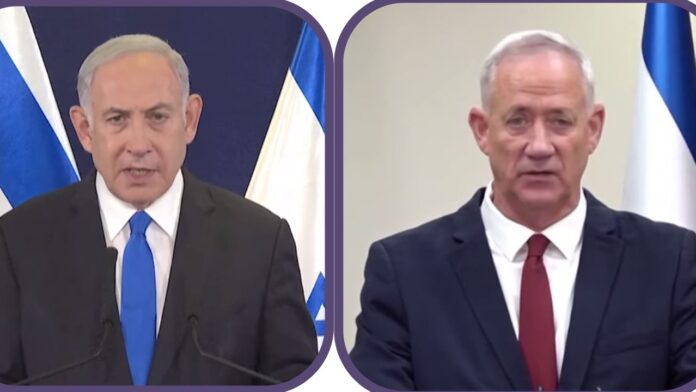 After a devastating weekend attack by Hamas killed hundreds in Israel, Israeli PM Netanyahu and opposition leader Gantz created a unity Cabinet to direct the war effort.
In Gaza, Palestinian suffering mounts as Israeli airstrikes demolish neighborhoods and cut power, fuel, food, and water.
Political Rivals Unite Over Crisis
The Cabinet establishes unity after years of division, as a ground offensive seems increasingly likely.
Over 2,300 have died so far in the conflict. Public pressure to topple Hamas is immense after its brazen assault inside Israel.
Cabinet Focused Solely on War Effort
The Cabinet of Netanyahu, Gantz, and Defence Minister Gallant will address only war issues. Observers were also added for their security expertise.
Some political splits remain, as opposition leader Lapid did not yet accept an invitation to join. Netanyahu's far-right coalition partners also stay in place for non-war matters.
DevastationMounts in Gaza Under Israeli Assault
Israel's destructive airstrikes have flattened city blocks in Gaza and left many bodies in the rubble. A ground invasion could worsen the bloodshed.
Over 250,000 Gazans have fled their homes, most sheltering in packed UN schools. Neighborhoods plunge into darkness as Gaza's sole power plant ran out of fuel.
Vital Infrastructure Crippled
Israel halted food, water, medicine and fuel into Gaza on Sunday. Gaza's main hospital says it has just 3 days of power left for vital equipment.
Doctors Without Borders reports Gaza medical facilities are running out of supplies with no way to restock. Health systems are near collapse.
No Place Safe for Trapped Civilians
Israel warns civilians to evacuate whole Gaza neighborhoods before flattening them in airstrikes. But for many, there is nowhere safe to flee.
Entire families have been crushed beneath rubble in strikes without warning. "We were sitting there as civilians, dressed like anyone else," said one survivor.
Path Forward Remains Unclear as Conflict Intensifies
As the civilian death toll passes 1,100 in Gaza and nears 200 in Israel, the path ahead remains unclear. Israel is firmly committed to destroying Hamas's capabilities. But Hamas vows to keep fighting while it rules Gaza.
A ceasefire seems elusive. Without one, Security will override all concerns for Israel. For Gazans, survival will be the only focus. Diplomatic intervention is desperately needed to unwind the devastating violence and address its root causes.
Until peace is achieved, civilians on both sides will continue paying the price. But the harrowing devastation in Gaza highlights the urgent need for a just solution.