iPhone 15 Pro Overheating Issues: Should You Be Concerned?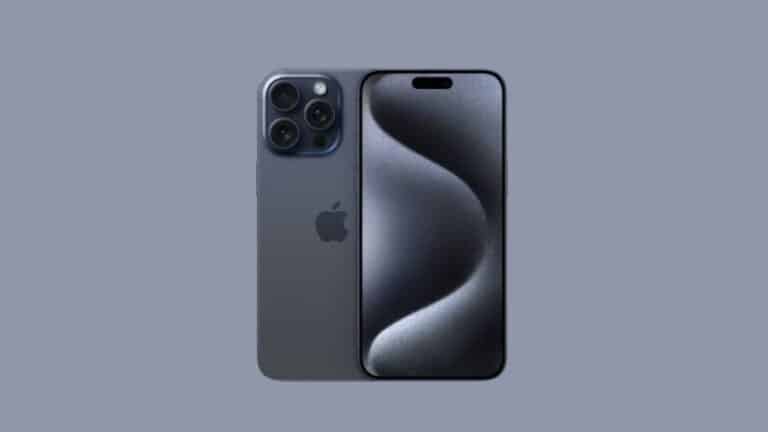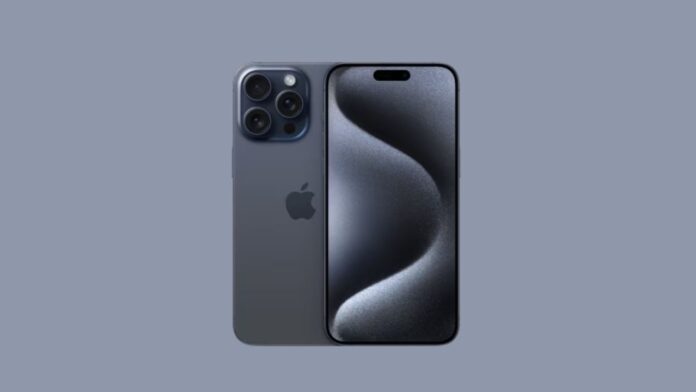 The launch of Apple's iPhone 15 Pro series, with its lauded A17 Pro CPU and titanium frame, hasn't gone as smoothly as Apple would have hoped. Apple's latest CPU is expected to herald the arrival of the latest AAA gaming games, which would ordinarily only be available on gaming consoles and PCs, for the first time on the iPhone. Titanium was expected to keep strength while also reducing weight and providing a more premium look and feel. However, some are questioning whether both new iPhone 15 Pro features are hazardous.
Soon after buyers received their new iPhone 15 Pro and Pro Max models, reports began to circulate on social media that their new iPhones were prone to overheating. This could happen while making a phone conversation, charging their phone, gaming, or doing other common activities that don't normally cause the iPhones to become uncomfortably hot to touch. It should be emphasized, however, that not all consumers have encountered such problems with their new iPhones. An iPhone 15 Pro Max model that we have on hand has not displayed any of the overheating issues that some consumers have reported.
According to Apple analyst Ming-Chi Kuo, the heating issues experienced by iPhone 15 Pro users are more likely due to a lack of an optimized cooling system, ruling out any causal factor related to the A17 Pro chip or the new TSMC 3 nm (N3B – "Basic") fabrication process. Kuo attributes the failure to a "reduced heat dissipation area" and the "use of a titanium frame." Titanium does not dissipate heat as well as steel, therefore more of the heat created by the phone's internals would have to be dissipated through the rear glass panel as a result.
In 2021, Kuo revealed that Apple was "aggressively testing" vapor chamber cooling for a future iPhone. However, we have yet to see an iPhone equipped with the technology. Vapor chamber cooling is used in many flagship Android handsets to keep devices with high-performance CPUs cool. The heat difficulties that some consumers are encountering might have been reduced in part, if not entirely, if Apple had included a vapor chamber in addition to the graphite employed in the iPhone 15 Pro for cooling. Given that the iPhone 14 Pro also experienced performance throttling under sustained loads as a result of Apple's minimalist approach to iPhone cooling systems, it's surprising that Apple didn't go for a more robust approach this time around, despite the switch to the purportedly more efficient (and thus cooler running) TSMC 3 nm node.
Despite Kuo's assertion that the A17 Pro or TSMC's new 3 nm process are not to blame, there are still concerns about the role these may be playing, especially since many iPhone 15 Pro users are not experiencing any issues despite the fact that all models use the same graphite-based thermal solution. Apple had reserved the majority of TSMC's production capacity for its new N3B node, as die-shrinks often result in significant benefits in performance and/or efficiency. However, TSMC was claimed to have experienced a lot of difficulties with chip fabrication on the node, with functional chip yields being relatively low at only 55%. This can lead to higher variability in chip performance – known as the "silicon lottery" – which could explain why only certain users are encountering issues.
Another feature of TSMC's 3 nm process that raises concerns is the company's continuous usage of FinFET technology. While FinFet has served TSMC well down to the 5 nm and 4 nm scales, it is known to have scaling challenges due to concerns with current leakage control and the resulting overheating. TSMC has implemented certain technological efforts to alleviate this and other related concerns, but it appears that they have not been able to completely eliminate them. Samsung Foundry is another OEM that has begun producing 3 nm circuits, but it employs a different process. Despite a number of problems with its node technology in recent years, Samsung has adopted the GAA (Gate All Around) approach, employing its own implementation known as MBCFET (Multi-Bridge-Channel FET). GAA is commonly regarded as the superior technology at these scales because it provides much better power management, among other advantages.
TSMC also claimed that their 3 nm node would perform 15% better and consume up to 35% less power than its N5 node. However, Apple's claims about the A17 Pro at the iPhone 15 Pro launch stated that CPU performance would only be around 10% faster and that battery life would be roughly the same as the previous iPhone 14 Pro series, despite slightly higher battery capacities in the new iPhone 15 Pro models. This shows that TSMC's 3 nm node has fallen short of the company's expectations. It is also worth noting that, despite the A17 Pro chip having about 3 billion more transistors than the A16 chip, Apple has had to increase the CPU clock on the A17 Pro performance cores to 3.79 GHz, up from 3.46 GHz on the A16 Bionic chip, to achieve performance increases. This could lead to overheating difficulties, and it also explains why there has been little improvement in battery life despite the much-touted new 3 nm process.
The all-new GPU design in Apple's A17 Pro chip is another key power-consuming component that demands more examination. According to Apple, it is the most important GPU architecture redesign since the company began building Apple silicon, and it includes hardware accelerated ray tracing and mesh shading capability. To demonstrate how strong the new GPU is – claimed to be 20% quicker than the A16 GPU – Apple has teamed with prominent PC game publishers to bring current AAA games to the platform, including Death Stranding, Assassin's Creed Mirage, Resident Evil Village, and Resident Evil 4. Flagship PC and console titles have been available for a long time on the iPhone; however, Resident Evil Village is only available on the new iPhone 15 Pro models and iPads with an M1 chip or newer.
However, there are considerable doubts about the new GPU as well. According to The Information, Apple had planned to introduce this GPU architecture in last year's A16 Bionic chip, but it was pulled at the last minute. What's the reason? The prototype GPUs were prone to overheating and drawing excessive power. The blunder was thought to be the biggest ever made by Apple's silicon team, which was also losing a slew of talented chip engineers at the time to startups or other corporations. Undoubtedly, Apple worked on the design in the months that followed before the new GPU architecture made its way to the A17 Pro. Its engineers most likely thought that the die-shrink to a supposedly more efficient node would alleviate any residual overheating and power consumption problems if it functioned as predicted.
We used the industry-standard cross-platform 3D Mark Wild Extreme Stress Test on our iPhone 15 Pro Max, which performs a graphically demanding loop for 20 minutes. It evaluates the sustained performance of a chip's GPU, which is an important indicator of how long a device will run at a given level. This is especially essential for those who utilize graphically demanding programs such as games, which Apple has touted as a key feature of this year's Pro models. As shown in the "Performance range" graph below, the iPhone 15 Pro Max outperforms the iPhone 13 Pro Max we also had on hand.
The A15 Bionic chip of the iPhone 13 Pro is manufactured on TSMC's well-known 5 nm (N5P) node. Despite the A15 Bionic's poorer overall performance in terms of frame rates, which is to be expected given the older design of its GPU, its sustained performance profile is remarkably comparable to the A17 Pro, with both beginning to experience difficulty maintaining performance around the 130 second point. Surprisingly, the sustained performance characteristics of the older N5P process are quite similar to those of the newer N3B technology. Notably, even with its older battery, the iPhone 15 Pro's battery life declined 10% throughout the duration of the test, just like the iPhone 13 Pro.
This implies that there are no discernible efficiency advantages across nodes or GPU architectures, despite TSMC's claim of up to 35% efficiency gains over its N5P node. It's also worth noting that the A17 Pro was less steady over the length of the test, with 67% versus 73.6% for the A15 Bionic. These are not the kinds of results one would expect to see from a chip with a newer architecture on a stated cutting-edge and more efficient node. Instead, it reflects the previously mentioned'silicon lottery,' which becomes even more obvious when yields are low.
In terms of heat, both the iPhone 15 Pro and the iPhone 13 Pro were warm to the touch, but our iPhone 15 Pro Max was not unusually warm, unlike some other iPhone 15 Pro Max models running similar benchmarks. What was evident was that the titanium frame on the iPhone 15 Pro Max was cooler to the touch than the steel frame on the iPhone 13 Pro Max, which is to be expected given the two materials' different heat conductivity properties. This implies that the iPhone 15 Pro's design would demand additional heat dissipation via the glass. However, considering that not all iPhone 15 Pro units overheat – and while a more robust cooling solution was likely necessary – it shows that the fault resides elsewhere, rather than with the thermal design.
Other potential causes of overheating in some iPhone 15 Pro models could be third-party apps that haven't yet been optimized for iOS 17, which are installed on some users' devices but not others. Alternatively, the issue could be connected to issues with the system software and firmware on iOS 17 releases that are specific to certain markets. If a rogue app is causing the issue, checking the battery settings for an app that may be taking too much power and CPU cycles and removing it if found could be a solution. If it is an OS-related issue, it is likely that Apple will release a patch to address it in the near future. If the problem is hardware-related, Apple must first acknowledge the problem before launching a special service program to resolve it.
If you want to buy an iPhone 15 Pro but are worried about the cost, buying it from an official Apple company or another company with a no-fee return policy is your best chance. The waiting game begins for people who have an afflicted iPhone 15 Pro but are unable to return it.